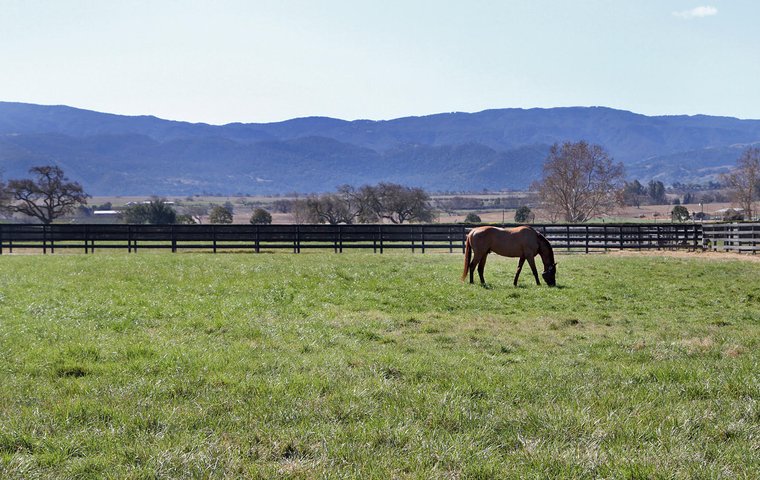 The Thoroughbred industry could fall on either side of the glass half full or half empty debate. Race dates and foal crops are dwindling, but there are resurgences in handle and field size. Kate Barton and her family only see the positives, and are devoted to California horse racing in a way that invokes nothing but optimism. They have purchased a sprawling farm, have a fleet of broodmares and stallions, and are seeing sparkling results on the racetrack.

"We're definitely invested in it," Barton said of racing in the Golden State. "This is our home, this is where we want to breed and race. We're here to stay."
Before consolidating their program to one farm, Richard and Beth Barton had an oversized operation strung out across the Western United States. "We were at a point with our numbers that it made sense to buy something of our own," Kate explained. "We had mares at a variety of farms here and at a ranch in Utah. Having everything under one roof will help us grow into what we want to become."
The 27-year-old Barton never expected to be in the industry, let alone in such a position. "I was too involved in sports at my school," she admitted. But, after working for her father at the family's California Packaging business, she got tangled up in the sport. "We would pop over to a Barretts sale, or run to the races to watch one," she said. "I fell in love completely."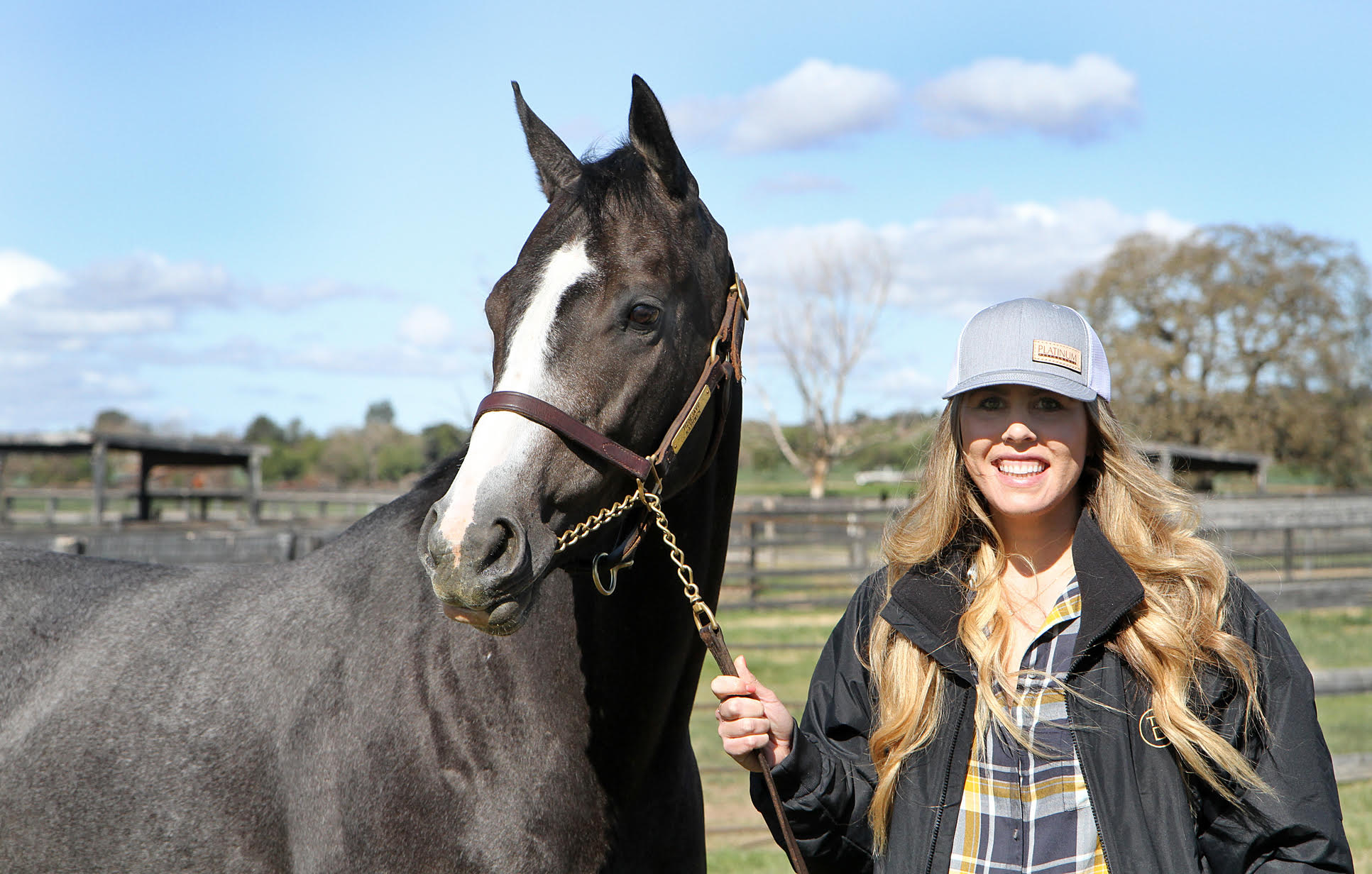 Despite her newfound passion, Barton was still headed down a different path.
"I was really into business and majored in marketing," she said. "I was debating on going to law school, but at the deciding point I realized I couldn't do law school full time and still head to the sales, check on the foals, or head to the races when I wanted to. So it was either choosing law school and giving up the horses, or joining my parents and working with the horses. So I made a life change."
Now she's an authority figure on the farm. "I guess you could call me the vice president of Barton Thoroughbreds," she said. "Obviously my father is the final say in big picture stuff, but on a day to day basis it's me. Who are we breeding to? Who will we sell? Where are we getting our hay from? Where do we buy our supplies? I'm involved with all that."
She helps to head the 25-person team working the ranch, which is sequestered in the quiet valley of Santa Ynez. "I didn't know I would like it here so much," Barton said of the sleepy California town. "But there is a slower pace and I really like it."
Richard Barton had been in and out of the game, investing in various ways and then backpedaling. He acquired the stallion Prime Timber in 2010; that G1-placed Graded stakes winner ran fourth in the 1999 Kentucky Derby. After originally standing in Utah, Prime Timber moved to California, and was joined by Barton acquisitions Champ Pegasus and Atticus. The latter two are still standing at the new ranch.
Champ Pegasus, a G1 winner over a route of ground as an older horse, threw precocious youngsters in his first crop. The Barton homebred colt Shulace broke his maiden first out going 4½ furlongs, while Utah Ute won second out, going five panels. The latter was involved in the San Luis Rey Downs fire, but has since come back to win.
Other stallions on the farm include Santa Anita Handicap winner and Candy Ride son Misremembered, sire of the promising 3-year-old Ax Man; Haskell Invitational winner Coil; and Carter Handicap hero Dad's Caps. The royally-bred Nureyev son Atticus is 26 years old but is still standing stud as well.
Reassuring sign
"We have the five stallions, 225 broodmares, and over 100 yearlings," Kate Barton said. "We are expecting about 140 foals altogether this year. We are taking on outside mares and hopefully that will grow as we become more well known."
The Barton family has already begun revamping their new property, adding a Eurocizer to the layup side of the farm. They also added sand paddocks for horses that need to go barefoot, and the front office is getting redone. "Later we will renovate some of the layup barns to be yearling sales prep barns," Barton said. Trainers such as Hall of Famer Bob Baffert use the farm as a rehabilitation facility.
In racing's sometimes turbulent climate, the Bartons have reasons for their optimism. Kate cited Frank Stronach's commitment to expanding breeding in the state as a reassuring sign, and that the bonus program for horses bred in California as a high point.
"A big part of what we're doing is bringing out mares that are in foal to Kentucky stallions, and they foal here as California-breds," Barton said. "We've had colts by Street Boss, Daredevil, and Cairo Prince. I'm excited for a Will Take Charge that we will have. We really have quite the variety of studs with the mares we bought. I'm really excited about it; this will be the best group of babies we've had."
In addition from the hopeful outlook at the farm, they have horses on the racetrack this season worth watching. Schulace has returned to training after some time off, during which Barton noted that he "was starting to get feisty", and the stakes-placed runner will look to improve on that title. The Bartons have a son of English Channel named Drizzy, who broke his maiden first out and was twice stakes placed last year.
"We think he'll have a good 3-year-old year," Kate said. "We are excited about him."
Mike Machowsky trains the Barton string, with 20 runners stabled at Santa Anita. He had high hopes for both 3-year-old colts before they ever made their debuts last year.
More racetrack wins and a successful breeding season would continue the Bartons down the pathway towards their goals.
"We want to be seen as the best farm in California," Kate said. "We are hoping one of our stallions really hits. We are hoping to do well in the sales market. We are hoping to be competing in Graded stakes races on the track. We just want to stand out in California.
"Maybe one year we could be leading breeder. The sky is the limit, but there's still a lot of work to be done."