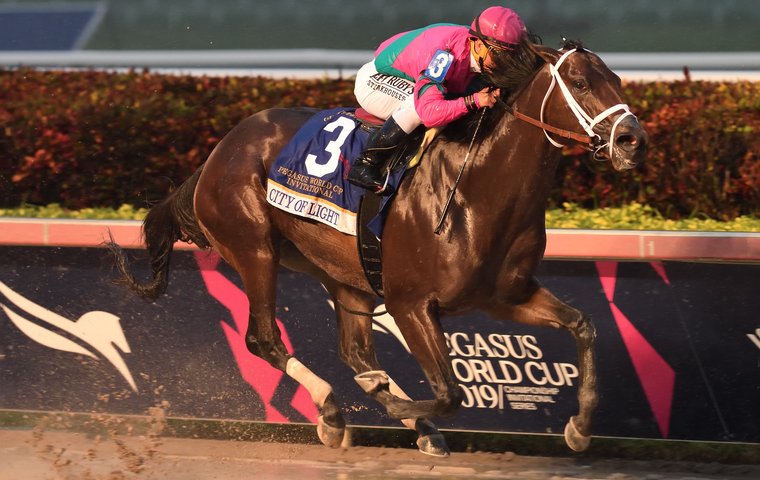 TRC have extended our Global Rankings to include separate sires' categories for dirt and turf. The project is undergoing final tests and we expect to publish the top 100s every week alongside the overall rankings very soon.

The new stats illustrate clearly how the overall world rankings are dominated by results on turf - whereas we rate the average stallion the same on both surfaces, there so much more evidence that the leading sires on turf are further from that average than the leading ones on dirt. It is, however, entirely possible for a dirt stallion to rank #1, although that is unlikely in the era of Dubawi and Galileo.
World's top ten dirt sires
Also

Top ten U.S.-based sires on turf
And they show the virtual monopoly North America has on top-quality dirt racing worldwide, with 86 of the Dirt Top 100 and ties having the U.S. as their modal country (the country where they have been represented most in Graded and Group races). For the record, Argentina has ten sires in the list, Japan six, Chile and the UAE three (including overall world #1 Dubawi), Uruguay two and Peru one.
Scat Daddy, who at #4 is the highest U.S.-based stallion in the overall rankings and at #6 the highest in the our new global Turf Top 100, ranks seventh in the Dirt Top 100. Even though he sired a Triple Crown winner in 2018, he has so far proved more successful as a turf stallion. His turf points total (for results over the last three years) is 1032, whereas his dirt figure is 1001. He has an overall total of 1047.
That observation applies in spades to War Front, who is America's third most successful turf stallion (behind Scat Daddy and Kitten's Joy) but languishes in 72nd place in the new dirt classification, which is led by Curlin, Candy Ride and Quality Road, sire of last Saturday's Pegasus World Cup Dirt winner City Of Light. None of those three feature in the Turf 100.