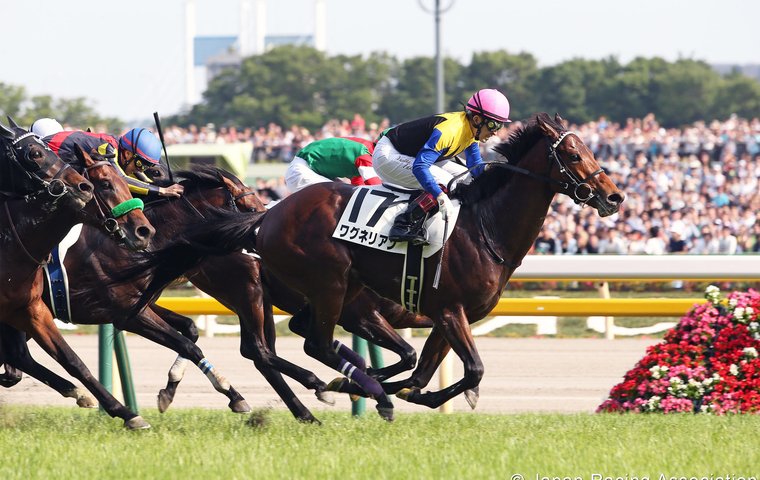 The Kentucky Derby received a massive boost with yesterday's announcement that the prize fund for the 145th running on May 4 will be $3 million - a full $1 million up on the 2018 figure.

This means the first leg of the Triple Crown becomes the second richest Derby in the world (up from fourth), behind the Japanese equivalent, the Tokyo Yushun, providing there are no huge increases for any other Derby.
THE TOP TEN
*All prize funds are for 2018 except for the Kentucky Derby, for which we are using the 2019 figure announced yesterday. **The Korean Derby figure is an estimate.
The $1 million increase highlights a record-setting, 34-race stakes schedule cumulatively worth $12.03 million for Churchill Downs' 2019 Spring Meet. Fifteen of the races have received significant purse hikes, and two new races were added to the Louisville track's action-packed season, which will be run over 38 dates from April 27-June 29.
With a record $3 million in prize money now guaranteed for the Kentucky Derby, the winning owner will receive a $1.86 million payday. Also, $600,000 will be awarded to the runner-up, $300,000 to third, $150,000 to fourth and $90,000 to fifth. The Kentucky Derby purse had been worth $2 million since 2005, and was $1 million from 1996-2004.
The 8½-furlong Longines Kentucky Oaks has received a $250,000 boost to $1.25 million and remains America's most lucrative race for 3-year-old fillies. It had been worth $1 million since 2011, and was worth $500,000 from 1996-2010.
The race that precedes the Kentucky Derby, the 8½-furlong Old Forester Turf Classic, has been doubled from $500,000 to $1 million, making it one of the most lucrative G1 grass races for older horses in North America and attractive to potential international competitors.
Another Derby Day fixture, the seven-furlong Humana Distaff for older fillies and mares, has had its purse enhanced by $200,000 from $300,000 to $500,000.
All told, there will be a record 18 stakes races cumulatively worth $9.58 million staged over Kentucky Derby week, including seven stakes totaling $6.2 million on Derby Day and six totaling $2.9 million on Oaks Day.
The significant increases are attributed to early returns from state-of-the-art historical racing machines at Derby City Gaming, Churchill Downs Incorporated's nearby $65 million facility that opened in mid-September.
"Our recent investment into historical racing machines is paying immediate dividends to Kentucky horsemen," said Churchill Downs Racetrack President Kevin Flanery. "It's extremely gratifying to meaningfully raise the purse of the iconic Kentucky Derby and other important racing fixtures on our stakes schedule as we continue to advance the overall racing program at Churchill Downs. Our steady growth in available prize money is truly exciting for the Kentucky horse racing and breeding industry."
Purses at Churchill Downs in 2019 will be supercharged with more than an additional $10 million as a result of handle generated by Derby City Gaming's initial year of operation.