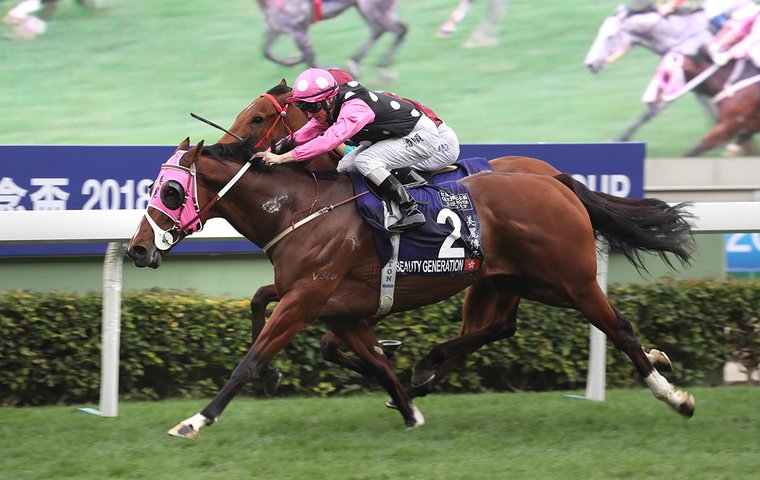 Hong Kong racing is probably the most competitive in the world. High-class horses do battle on consistent racing surfaces, ridden by some of the best jockeys in the world. There simply is no margin for error.

When the methodology behind TRC Global Rankings was developed, Hong Kong racing immediately stood out. Because there are a select number of Group races – a total of only 29 counted towards the rankings in 2017 – there isn't the same sub-division of the racing strength as in some countries.
You might be surprised to find out quite how competitive it is. In the table below, the mean Racing Post Rating (RPR) for the first six home in all G1 races is given for all major racing nations. Hong Kong is in a class of its own: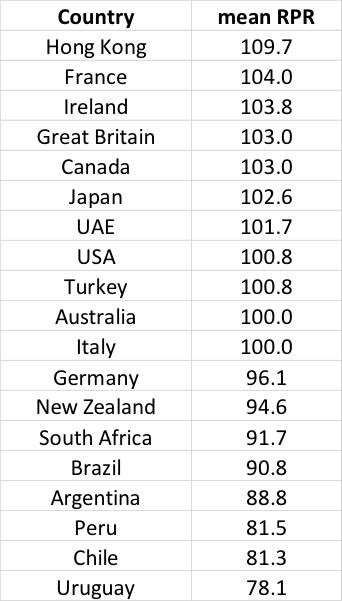 Now, Hong Kong's dominance by this metric is partly explained by the fact that beaten horses tend to finish relatively close up due to the style of racing, compared with, say, dirt races in the U.S. But this is also true in Japan, a country where the racing is also very strong but is lower-rated here.
The sheer concentration in quality results in the TRC Global Rankings algorithm awarding more points for success in a Group win in Hong Kong than anywhere else on the planet. This results in the leading trainers and jockeys there – who don't have a lot of runners or rides elsewhere – faring a lot better in our classifications than in an alternative system which just counts up wins – no matter their rarity or significance.
The numbers we award riders like Joao Moreira (world #9) and Zac Purton (#28) tally well with their global standing in terms of reputation, but we would argue that it is Hong Kong's trainers who deserve even greater recognition than they tend to receive.
Inside our Top ten global trainers lie John Moore (#7) and John Size (#8). Tony (A S) Crux is #14, while Danny (C S) Shum is at #99. There have been 37 Group races run in Hong Kong (the pattern was expanded a couple of years ago to allow foreign-trained horses to compete) since January 1, 2017, with the following trainers utterly dominating the scoresheet:
John Moore 14
John Size 9
Danny Shum 4
Tony Cruz 3
Tony Millard 2
Five others with one each
The distribution of wins therefore looks like this: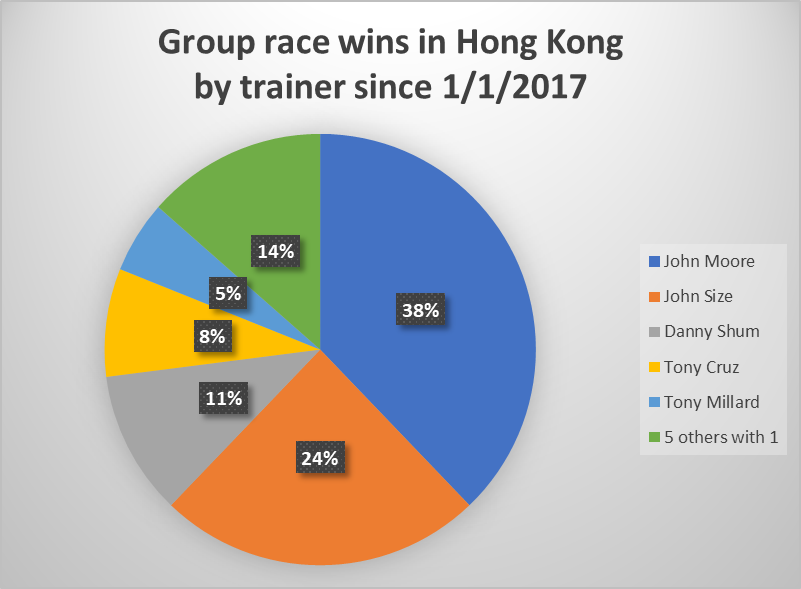 The large blue slice belonging to Moore, 67, represents an outstanding achievement. The Australian, son of legendary horseman George Moore, has built a tremendous career in Hong Kong, starting in the early 1970s as an assistant to his father.
He has won every race in Hong Kong multiple times, and since 2011 has saddled the 1-2-3 in Group races three times. He is a brilliant, world-class trainer who would dominate anywhere he went in the world – which TRC Global Rankings properly reflect.
Fellow Australian Size deserves to be equally regarded. He has trained in Hong Kong for 17 seasons and, like Moore, won the trainer's premiership on multiple occasions. He is known for the degree of improvement he can produce, especially from imports who may have become jaded elsewhere in the world.
Collectively, Moore, Size and former star jockey Cruz account for a large proportion of Hong Kong Group-race wins and places. That we take this into account, rather than just aggregating success, allows TRC Global Rankings to compare the success of these great trainers with others around the world who have more prizes to chase and an easier standard of competition (measured by RPR) to deal with.
Of course, winning 38 percent of 37 Group races is a lot easier for Moore than winning 38 percent of 137. As the sample size grows, winning a diminishing percentage of races is needed to achieve the same as Moore. Still, few trainers are capable of this.
In Great Britain and Ireland, for example, there have been a total of 223 Group races since Jan 1, 2017. Aidan O'Brien has won 59 (26 percent). This is the standout achievement in global racing.