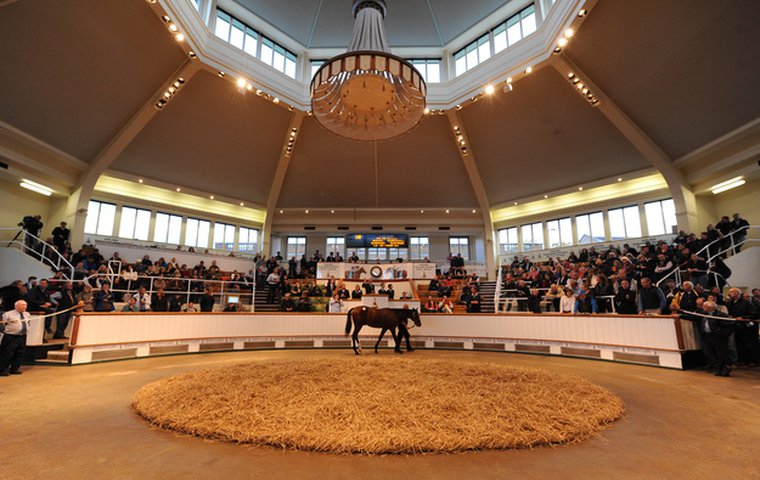 There's little doubt that 2015 was another supremely successful year at the big European sales. Business continued to boom for Tattersalls, Goffs, Arqana and other major auction houses with buyers lining up to pay top dollar for the quality bloodstock on offer.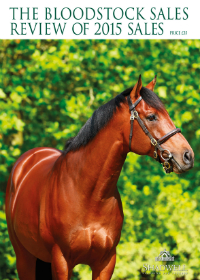 But don't take my word for it - or that of the sales executives and PR people. They can issue happy, positive bulletins all day long, but there's only one place to find out what really happened, one place to check out the absolute facts.
If there are any negatives, you'll find them in The Bloodstock Sales Review of 2015 Sales, just published by Weatherbys, the company that runs the central administration of British racing under contract to the British Horseracing Authority.
All the stats are in there. Dubawi produced the two highest priced yearlings sold at public auction in Europe at 2.1 million guineas and €2.6 million (at Tattersalls Newmarket October Sale and Arqana's August Deauville Sale respectively), 10 yearlings sold for 1 million guineas or more and the Galileo-Mariah's Storm 5-year-old Hanky Panky (now 6) was the most expensive broodmare when she went for 2.7 million gns at the Tattersalls Newmarket December Sale.
Dig down a little deeper and every indicator, every trend, every nuance is laid before you. Of the 23 first-season sires represented at sales in Britain and Ireland, for instance, no less than 15 returned on average four times their stud fee for yearlings sold at auction.
A working document
But it's not only stats like this that make the publication (this is its 51st edition) such a valuable aid for anybody remotely active in the breeding industry. As well as being a lavish book of record, this is a working document, something to keep returning to day-in, day-out as 2016 unfolds.
Every sale of every yearling, every foal, every horse in training is indexed by stallion and by dam. Every price paid, every vendor, every purchaser, every pedigree - it's all there. Stallion covering fees for 2016 are included where known (and that's for most of them).
For example, 23 Frankels were sold at an average of 423,483 gns (median 305,250 gns). His stud fee for this year is listed at £125,000. Dark Angel (2016 stud fee €60,000) had 29 foals sold at an average of €138,517 (median €94,815), and 143 yearlings at an average of 116,120 gns (median €79,979).
The book also includes foals and yearlings sold in North America or Japan and sired by European-based stallions.
But of course it's not just a publication for industry professionals. For the knowledgeable racing fan, it's almost worth its £42 (including postage and packing) price tag just for the historical data - extensive lists, for example, of the most expensive broodmares, horses in (or out of) training, yearlings and foals sold at public auction in Britain and Ireland. And there's also detailed tables of the highest-priced yearlings and foals of 2015, as well as the top 50 sires of yearlings.
Weatherbys have also just published the supplement to their ReturnofMares book for 2015, which provides a complete picture of broodmare activity for the past breeding season.
It comes with a Fact Book packed with valuable information, including gestation periods (Thoroughbred mares carried successfully for a range of between 10 to more than 13 months), mare and stallion age profiles (at what age are they most active), foal crop sizes, geographical stats and most other information you could think of.
More information here.