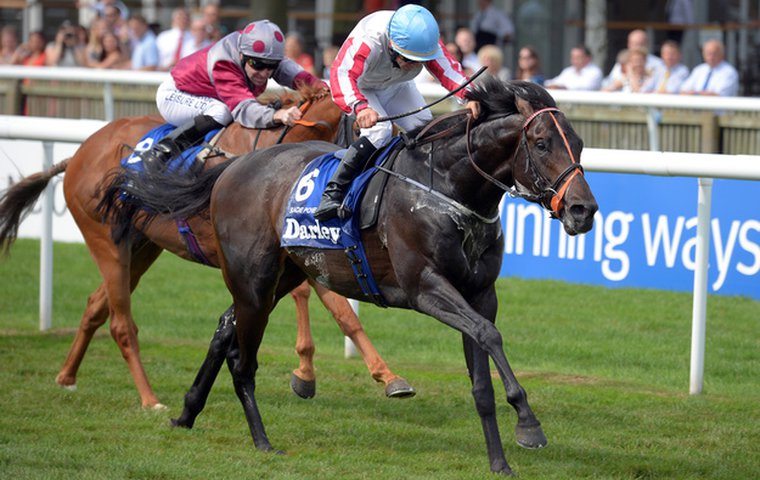 Donn McClean ponders the true long-term value of two controversial commercial moves by British tracks that illustrate the power courses can wield.

Two Saturdays ago on July 12, there were four afternoon race meetings in Britain. There was the G1 July Cup meeting at Newmarket, which also featured the G2 Superlative Stakes and the Bunbury Cup Heritage Handicap. There was also the G2 Summer Mile meeting at Ascot, the John Smith's Cup (another heritage handicap) meeting at York, and a good card at Chester, which featured the Listed City Plate.
In short, for racing fans, it was a veritable feast. Super Saturday they called it. The John Smith's Silver Cup was off at 2:20 p.m., the Summer Mile at 2:30 p.m., the Superlative Stakes at 2:40 p.m., the John Smith's Cup at 2:55 p.m., the Bunbury Cup at 3:15 p.m., and the July Cup was off at 3:50 p.m. Thus, in the space of an hour and a half, there were six big races, any one of which could have been a feature race on any given Saturday.
The main difficulty with a feast is that a famine will inevitably follow. There are a finite number of high-class horses in training, and there is a limited number of high-class races that can be staged in a period of time.
Cue this past Saturday, July 19: no G1 races in Britain, no G2s, and only one G3, the Al Basti Equiworld Hackwood Stakes at Newbury. There was no race in Britain last weekend on which the bookmakers opened an ante post market. No race was deemed sufficiently important or competitive. Indeed, were it not for the fortunate twist of happenstance that this mediocre Saturday in Britain coincided with Darley Irish Oaks day at The Curragh, and notwithstanding the merits of the Weatherbys Super Sprint – a £250,000 ($425,000) juvenile sales race at Newbury – it would be a bleak day for British and Irish racing fans.
Even leaving the ensuing famine aside, a feast is not a universally good thing either. On Saturday, July 12, with so much high-class racing, trainers struggled to book jockeys, as the top jockeys grappled with multiple choices. Of course, the fact that even Ryan Moore can only be in one place at one time provided opportunities for up-and-coming riders, but you want to see the best riders and the best horses in the best races. As Moore himself wrote in his Betfair blog on July 11, if you pay to watch the top football teams playing, you are not happy if you end up watching a team of reserves.
Betting also suffered. Punters' funds were spread thinly. One major firm reported that turnover on the John Smith's Cup was about half what they would usually expect from a competitive Saturday handicap, and that there was less money bet with them on the G2 Summer Mile than there had been on a claimer at Catterick Bridge Racecourse the previous Wednesday. And it is not all about betting either. Racing fans were faced with a tidal wave of high-class racing that Saturday, probably too much to take in on one afternoon.
It hasn't always been thus. Until 2011, Newmarket's July Cup meeting was a midweek meeting. The week worked well, three days at Newmarket followed by John Smith's day at York in the north, and Summer Mile day at Ascot in the south on the Saturday. In 2006, Newmarket moved the July Cup meeting from Tuesday-Thursday to Wednesday-Friday, which proved to be a stopgap before they moved to Thursday-Saturday in 2011.
From Newmaket's point of view, it made sense. Saturday is the day when most people are off work and free to go racing. However, from the wider point of view, taking the July Cup, the Bunbury Cup, and the Superlative Stakes from their set and established midweek dates, and running them all on what was already a busy Saturday, made no sense whatsoever.
There has been a net gain to Newmarket, as evidenced by a reported 5.48 percent increase in sponsorship and a 5.17 percent increase in attendances compared to the last time the July meeting was run from Tuesday to Thursday. However, the net gain to the racecourse has come at a cost to the overall product
That is the difficulty. As racecourses adopt and change to changing times, striving to maximise returns for themselves and their stakeholders, the big picture can get lost.
Racecourses can act unilaterally. Take what happened recently with next month's Stewards' Cup (Saturday, Aug. 2). Goodwood Racecourse announced that the Stewards' Cup name would be dropped and the race would be run this year as the 32Red Cup, in honor of its new sponsor.
The Stewards' Cup was first run in 1840, 174 years ago, and it was run every year thereafter, except in 1918 and in 1940. So even through the war years, it was only lost twice. Yet, with the stroke of a pen and a few thousand in sponsorship fees, the name can be replaced by a brand that will last only as long as it makes commercial sense.
Of course, every sponsor is to be cherished, but there is a balance to be struck. Race names are all we have to identify races. They are the stepping-stones that take us through the season, the milestones by which equine and human achievement can be recognised and rewarded. And doesn't the value of a sponsorship exist in the association with the name, not in the replacement of it?
There was a commercial gain accruing to Goodwood for the acquisition of a new sponsor, but at what cost? Sometimes value goes far beyond pounds and pence.