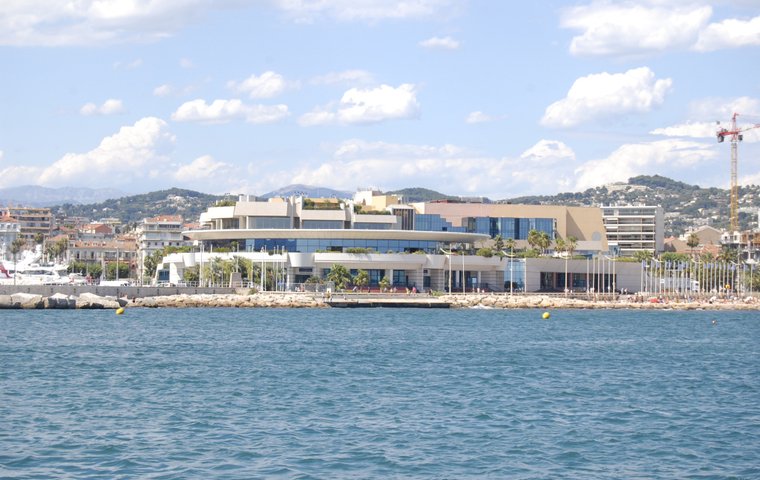 The weekly TRC industry digest - a round-up of the international racing news from the past week.

Kentucky Derby spectators plan is shelved
North America: Churchill Downs Incorporated (CDI) has confirmed its decision to run the 146th Kentucky Derby next Saturday (September 5) without fans, with the "health and safety of our team, fans and participants our highest concern".
The track operator had "worked diligently over the last several months to plan a safe Derby with a limited number of spectators in attendance" but, with significant increases in Covid-19 cases in Louisville, the plan was shelved.
More than 150,000 attended the race in 2019. This year only essential personnel and participants will be permitted to enter.
The decision was made in consultation with public health authorities, taking into account data provided by medical experts at Norton Healthcare, and the support of Governor Andy Beshear.
"This year's Kentucky Derby was never going to be the celebration we're used to," said Bill Carstanjen, CEO of CDI. "We hope our fans, the Louisville community and our country find an opportunity over the coming weeks to reflect on the challenges we have faced this year as a community and as a nation and work together toward a better and safer future."
First urban raceday will be on the beach at Cannes
Europe: France Galop has given its backing for Cannes to be the first host city of international urban racing series City Racing, a joint venture supported by investment firm New World Capital Advisors, track supplier Andrews Bowen and the UK Jockey Club.
A fixture in the spring of 2021 – held in front of spectators in line with French coronavirus protocols – will take place with a temporary track erected on the beach and the finish line near the Palais des Festivals, home of the Cannes Film Festival.
City Racing spokesman Johnno Spence was hopeful that a "second event can be held later in 2021 as we build to a global series", with talks being held with "cities in Europe, the United States and Middle East".
"It is very exciting to get this backing for something we believe will bring a new audience for racing, in a similar way to Formula E in motorsport and Twenty20 cricket," said Spence.
Ambitious plans for Oaklawn's 2021 meet
North America: Pending approval from the Arkansas Racing Commission, Oaklawn Park plans to conduct its regular 57-day meet next year, highlighted by four $1million stakes races and the richest purse structure in its 117-year history.
The 2021 season will run from January 22 through May 1, highlighted by the G1s the Arkansas Derby and the Apple Blossom Handicap, and the G2s the Oaklawn Handicap and the Rebel Stakes.
In addition, 21 stakes will have their purses raised by at least $25,000, most notably are $150,000 increases to both the Essex Handicap on March 13 and the Oaklawn Mile on April 10, which will be worth $500,000 and $400,000 respectively. The purse of the G3 Razorback Handicap will be raised by $100,000 to $600,000.
"We would not be able to once again offer record purses next year if it weren't for the tremendous support we've received from the Arkansas Racing Commission, the horsemen, and our fans in 2020," Oaklawn President Louis Cella said.
Goodwood plea to members
Europe: Goodwood Estate owner Charles Gordon-Lennox, the Duke of Richmond and Gordon, has written to members asking if they will gift their 2020 subscriptions to the course to help stem the losses brought on by Covid-19.
The sprawling Sussex estate houses Goodwood Racecourse, which has had to operate behind closed doors throughout this season, including its flagship meet Glorious Goodwood.
Gordon-Lennox told members – who pay £564 if new and £384 if existing – that "with near complete reliance on hospitality and large events, our business has been direly affected, with virtually no income since March".
Those that comply with the request will be acknowledged with an inscribed stone on a new walkway near the paddock.
Preakness now a BC qualifier
North America: The winner of this year's Preakness Stakes on October 3 will earn an automatic starting position into the Longines Breeders' Cup Classic four weeks later. The announcement marks the first time that a Triple Crown race will be a part of the Breeders' Cup Challenge series, scheduled to be held this year November 6-7 at Keeneland.
Traditionally the second race in the Triple Crown, the 9½-furlong Pimlico classic will be the final contest of the three this year.
"The events of 2020 have for all of us been about responding to unforeseen challenges and making the best of them," said Craig Fravel, CEO of the Stronach Group's racing operations. "Many of those challenges, including the changes to the Triple Crown, have been unwelcome, but becoming part of the Breeders' Cup Challenge series is most welcome."
Qatar Racing snap up Fallon's boy
Europe: Cieren Fallon has been appointed Qatar Racing's second jockey on a two-year deal, behind current British champion Oisin Murphy.
David Redvers, Qatar Racing's manager, explained that, due to the BHA's one-meeting restrictions, brought in due to Covid-19, Sheikh Fahad's operation felt the need to expand its team.
The 21-year-old, son of the now retired former champion jockey Kieren, landed his first G1 aboard Oxted in the Darley July Cup at Newmarket last month and rode out his claim last Friday. "I feel hugely honoured to be joining the Qatar Racing team and am very thankful for those who have supported me to date," said Fallon.
Elsewhere in racing …
Europe: Pony racing is to receive £900,000 funding to boost the next generation of British riders. More here
North America: Santa Anita Park is adding a turf chute for sprints. More here
Europe: The British Horseracing Authority has announced a recovery plan to restore revenues to UK Racing. More here