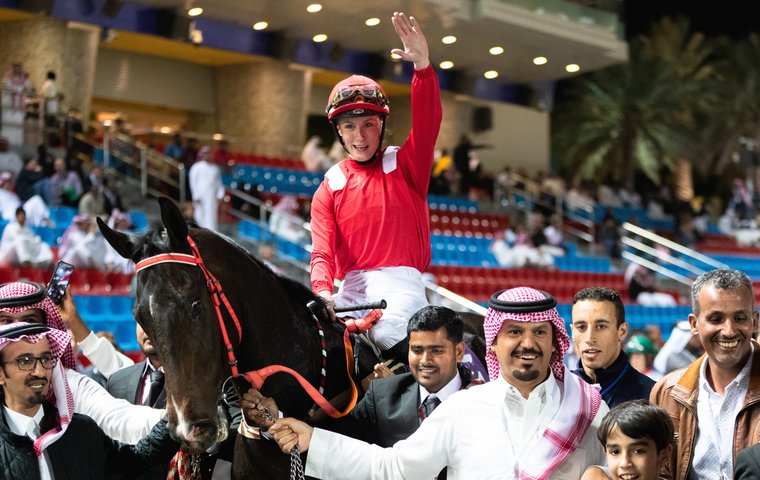 The weekly TRC industry digest - a round-up of the international racing news from the past week.

Move to extend Kentucky Derby qualifying program
North America: Churchill Downs has released a preliminary list of races that could be used for the extension of the Road to the Kentucky Derby pending agreeable race placement by the host tracks.
"We're in the midst of an unprecedented year, and this year's Kentucky Derby and Triple Crown will be one of the most memorable of our lifetimes," said Mike Ziegler, Churchill Downs Incorporated's Executive Director of Racing. "There are a lot of moving parts and there are still a lot of unanswered questions, including who will be running and when.
"We've had great conversations with our partner racetracks and believe we've identified the best extension to a most unique Road to the Kentucky Derby. This will continue to evolve, including date placement, as host tracks firm up their plans."
The 146th Kentucky Derby has been rescheduled for September 5, but the other two legs of the U.S. Triple Crown – the Preakness and the Belmont – have yet to be rescheduled. Should they be in advance of the KY Derby, points to the top four finishers will be worth 150-60-30-15.
Adjustments also will be made to the European and Japanese qualifiers in the coming weeks.
Confusion over British resumption plan
Europe: Racing will not be allowed to resume in Britain until June 1 at the earliest, meaning that the 'best-case scenario' plan developed by a sub-group of the Flat Pattern Committee cannot go ahead as planned. However, the Jockey Club has confirmed that the Investec Derby will be raced at its traditional Epsom home this summer.
Following a somewhat vague message to the nation on Sunday by Prime Minister Boris Johnson, hopes had been high within the industry for a May 15 resumption. However, the government published a 50-page guidance document on Monday detailing how England will begin to ease lockdown measures, which stated that "no professional sport, even behind closed doors, will be staged in England until 1 June at the earliest".
Step two of the road map, which cannot begin any earlier than start of June, includes "permitting cultural and sporting events to take place behind closed doors for broadcast, while avoiding the risk of large-scale social contact".
Spendthrift stars to shuttle down under
Oceania: Spendthrift Farm's Australia operation has released its five-stallion 2020 roster and service fees, which includes two newcomers, Omaha Beach and Vino Rosso.
The recently retired pair, who are shuttling from Spendthrift's Lexington base, top the list stallions that is completed by Overshare, who stands for AU$11,000, as well as Gold Standard and Swear, who both command a fee of AU5,500.
The two big names were each oversubscribed in their debut American season covering a full book. Vino Rosso, the Breeders' Cup Classic-winning son of Curlin, will enter his first Australian season at AUS$13,750, while Omaham Beach, the three-time G1-winning son of War Front, is priced at AU$22,000.
"It's a big vote of confidence in the Victorian breeding industry for [owner] Mr [B Wayne] Hughes to shuttle two of the most popular and valuable stud prospects in North America," said Garry Cuddy, general manager of Spendthrift Australia.
Royal Ascot staying put
Europe: It has been confirmed that this year's Royal Ascot will be will start on its scheduled date of Tuesday, June 16, and will run for its usual five days through June 20.
As announced on April 7, the action will be staged behind closed doors and Queen Elizabeth II will be absent for the first time in her 68-year reign. She will be isolating at Windsor Castle indefinitely with Buckingham Palace closed for the summer. She is believed to have been consulted on the decision to proceed.
The running order "will differ, but it will be very recognisable as the royal meeting", according to Ascot spokesman Nick Smith, predominantly because of the rescheduling of other key races, such as the 2000 and 1000 Guineas, making them much closer to Royal Ascot than usual.
Another landmark win for Saudi heroine Vogt
Europe: Swiss jockey Sibylle Vogt, who sprang to prominence with her performance at the international jockey challenge on Saudi Cup weekend in February, continued her excellent 2020 with seven wins in the resumption of racing in Germany. It was, however, a minor handicap over 1,750 metres at Hannover that was most significant for the 25-year old as it represented her 100th career win.
Currently world-ranked #390, Vogt ended the weekend fourth in the German championship race, according to Horse Racing Planet. She is out to add the German crown to the Saudi challenge' title, which she won after being promoted from second to first after one of Mike Smith's two winners was disqualified after testing positive for cobalt. Smith had been declared the winner on the night.
Vogt praised weighing room colleague Rene Piechulek – "He is a bit of my mentor" – for helping her achieve the milestone, adding that she is "extremely happy that things are going so well at the moment".
New Zealand splashes out on racing revival strategy
Oceania: New Zealand's minister for racing, Winston Peters, has announced a NZ$72.5 million Covid-19 emergency support package for the industry.
"We can't guild the lily. The racing industry has been hit by the perfect storm of Covid-19 while in a weak financial state and in the midst of a reform programme," Peters said. "As a result, there is a genuine risk of insolvency and the industry losing the future gains of its reforms.
"The Government has a respond, recover, and rebuild strategy for COVID-19. This announcement is the first step towards a long-term restoration of racing."
The support package consists of a NZ$50 million relief grant for the Racing Industry Transition Agency (RITA), up to NZ$20 million in funding to construct two new all-weather tracks, and NZ$2.5 million for the Department of Internal Affairs to fast track work on the online gambling revenue.
Elsewhere in racing …
North America: The management of Northview Stallion Station, one of the largest stallion operations on the East Coast of America, has made the decision to consolidate and focus on the Maryland division. More here
Oceania: Australian trainer Steven Pateman and his partner Jess Barton have appealed their three-year disqualification over a cobalt charge. More here
North America: Woodbine is targeting a June 13 resumption, but its CEO, Jim Lawson, said that "if given the green light we would also be ready to race on the 6th [June]". More here
North America: Gulfstream Park has launched the Gulfstream Park Thoroughbred Transition Program, which will be led by Gulfstream aftercare liaison Raina Gunderson and help trainers retire their charges in a safe way. More here