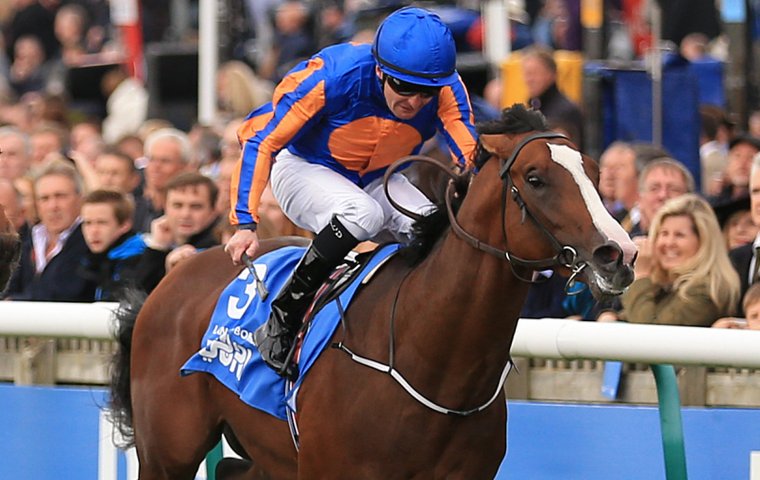 The weekly TRC industry digest - a round-up of international racing news from the past week.

New measures for Santa Anita when racing resumes
North America: Santa Anita officials have set March 22 as a tentative date for a return to racing following the Californian track's closure last week.
The main track reopened for jogging and galloping on March 11, with work again allowed on March 13. Consultant Dennis Moore has been heading a group of maintenance personnel who have been inspecting the main track and amending the soil, as well as writing a new conditions book.
Santa Anita's owners, the Stronach Group (TSG), have announced that several new safety and welfare measures that will be put in place when racing resumes.
Chief operating officer Tim Ritvo said, "We're looking forward to returning to normal, but it will be a new normal. The safety of our equine and human athletes remains our highest priority.
"We need to work together and continue to create not only our own internal audits, but an open and honest dialogue with all of the stakeholders and evaluate best practices at other racetracks around the world."
Curragh reopening put back three weeks
Europe: Horse Racing Ireland (HRI) has confirmed it has made a unilateral decision to deny the Curragh its first scheduled fixture of 2019 on April 13 and relocate it to Naas, delaying the opening of the redeveloped racecourse by three weeks to May 6.
Building was originally scheduled to finish last December. However, the completion of the main grandstand infrastructure was then put back to the end of February, then extended to March 19, prompting the transfer of the April 13 meeting.
The initial cost for the redevelopment was pitched at €65 million, which has since risen officially to €72m, although widespread reports suggest the final cost will rise to at least €80m.
Derek McGrath, chief executive at the Curragh, confirmed it was an HRI decision to "to de-risk any concern" in order to "give certainty to everybody involved".
"We respect the HRI board decision but weren't involved in it. It's within their right to make that decision from a racing perspective."
HRI chief executive Brian Kavanagh, who also sits on the Curragh board, is "delighted with the way it's coming along" but implemented the "more prudent approach" of moving the races to Naas, preferring instead to have an unofficial trials day, on April 15, to test all the "systems and operations" at the Curragh.
Lancaster Bomber heading south
Africa: Stallion Manager John Freeman announced that Drakenstein Stud have instructed his team to syndicate and manage the career of former Ballydoyle star Lancaster Bomber.
The G1-winning son of War Front will stand at Gaynor Rupert's South African farm for the Southern Hemisphere breeding season.
The 5-year-old, who is currently on the roster of the National Stud in Newmarket, will join fellow European recruit Duke of Marmalade, along with local talents Futura, Gold Standard, Philanthropist, Trippi and What A Winter. However, Drakenstein has had to deal with the advanced age of its established champion sires and recent loss of stalwarts Captain Al and Dynasty.
Aidan O'Brien campaigned the colt in England and Ireland, as well as North America. He was placed in G1s at Woodbine, Royal Ascot, Newbury and Newmarket, as well as in two Breeders' Cups. Freeman stated: "We firmly believe that the globetrotting Lancaster Bomber is an ideal stallion prospect for South Africa."
New all-weather track on the cards in Ireland
Europe: HRI has publicised its plans to develop a second all-weather track to complement the existing racecourse in Dundalk and is "seeking expressions of interest from existing racecourses and prospective new venues".
Chief executive Brian Kavanagh confirmed that demand for a second all-weather facility in the country became clear after HRI's consultations with industry figures and public roadshows last year. He hopes a new track will be introduced by 2021, but he warned it "will require significant investment by the racecourse owners and by HRI".
"Dundalk has proven the demand for a high-quality all-weather racing product and has played a vital role in sustaining the racing industry and employment in flat yards throughout the winter months," said Kavanagh. "We are therefore writing to existing racecourses to gauge the levels of interest in such a proposal and inviting interested parties to come forward with their proposals for discussion and consideration."
McCoy unhappy with Cheltenham Festival jockey bans
Europe: 20-time champion jump jockey Sir Anthony McCoy has accused the British Horseracing Authority (BHA) of "bringing racing into disrepute" after banning three amateur jockeys for not pulling up their mounts in the four-mile National Hunt Chase at the Cheltenham Festival.
Only four of the 18 starters completed the race, and Ballyward was fatally injured when he fell with a circuit to go.
McCoy, speaking on ITV Racing, said he was "embarrassed for the BHA" and that he hadn't "seen as bad a decision in 25 years' coming to Cheltenham". The Northern Irishman also questioned whether BHA chief regulatory officer Brant Dunshea has the requisite knowledge of jump racing to make the judgement.
"You can't have jump racing if you don't accept fallers," he said. "Dunshea is Australian. I don't know what experience he's got of jump racing. They don't have jump racing in Australia, and they are letting people like that make decisions."
BHA chief executive Nick Rust has defended Dunshea and can "understand why the stewards took their decisions". He added that the verdict was made by a panel of stewards, led by George Welch, who was an amateur rider, and other stewards, Adrian Sharpe and Simon Cowley, who are both ex-jump jockeys.
"We were put a little bit on watch after the parliamentary debate in November and can't take things for granted," said Rust. "You'll never remove risk, but we're doing all we can for our horses and people.
"Over the years, there's a finer line between the elements of the rules where we're asking a rider to finish in the best possible place and at the same time look after the horse's welfare.
"Where we feel there's avoidable risk, we need to take action to ensure we drive fatality numbers down."
Oaklawn's pride over Rebel division
North America: Oaklawn Park has split Saturday's $1 million G2 Rebel Stakes into two divisions and announced that an additional $1 million will be available to the overnight purses for the third increase of the 2019 live season.

"We pioneered this model beginning in 2000 and have further developed it every year since," said Oaklawn president Louis Cella. "In fact, just a few years ago, we were running open maidens for $40,000 and proud of it. Now they are at $90,000.

"And whoever thought we'd be in the position to split the Rebel into two divisions? Today is an extremely proud moment in Oaklawn's history."

Oaklawn's 2019 live meet continues through May 4. Immediately after that, Oaklawn will begin breaking ground on a $100 million expansion.
Medaglia D'Oro colt fetches $900,000
North America: At the OBS March Sale's second session Cash is King Stable and D.J. Stable went to $900,000 for a Medaglia D'Oro colt out of the Graded stakes-placed winner Rashnaa, a daughter of Tapit and a half-sister to black-type winner Mistda.
The dark bay colt, consigned as Hip 422 by King's Equine during the second session of the Ocala Breeders' Sales March 2-Year-Olds in Training Sale, was bred in Kentucky by Town & Country Horse Farms and Pollock Farms.
Cracksman half-brother standing in Normandy
Europe: Haras de la Haye Pesnel in Normandy has confirmed the acquisition of Cracksman's half-brother, Fantastic Moon.
Fantastic Moon was sold to Rabbah Bloodstock for 210,000gns at Book 1 of the Tattersalls October Yearling Sale and entered training with Jeremy Noseda, for whom he won his first two starts
The 9-year-old son of Dalakhani was the first foal bred by Hascombe and Valiant Studs from its listed-winning Pivotal mare Rhadegunda. Fantastic Moon is standing at Haye Pesnel at €2,500, alongside Crossharbour and Honolulu.
Just grand for Martinez
North America: Jockey Catalino Martinez scored the 1,000th victory of his career on March 9 after guiding Barbello to a 2½-length win at Golden Gate Fields.
Martinez reached the milestone in his 7,702th start, and he has more than $16.7 million in career earnings.
Buick and Murphy heading down under
Oceania: Newmarket-based jockeys William Buick and Oisin Murphy will ride in Australia over the next two weekends.
World #6 Buick, who is retained by Godolphin, will take the ride on James Cummings' multiple G1 winner Hartnell in Saturday's All-Star Mile at Flemington. Godolphin's head trainer in Australia was "delighted" to have Buick aboard Hartnell.
World #16 Murphy, who took a one-month license in Japan at the start of the year, has been booked to ride the Ciaron Maher- and David Eustace-trained Loving Gaby in the Longines Golden Slipper at Rosehill Gardens the following weekend.
The 23-year-old won his first stakes race in Australia as an apprentice when guiding the Nigel Blackiston-trained Outback Joe to victory in the listed Bagot Handicap in January 2014.
Murphy, along with world #1 Ryan Moore, will be at Sha Tin this Sunday to ride in the Hong Kong Derby.
Woodbine partnership
North America: Woodbine Entertainment, operators of Woodbine Racetrack in Toronto, have entered into a strategic partnership with EllisDon for the development of the recently announced GO train station that will be built on Woodbine property.
EllisDon will lead the design and construction of the new modern integrated transit hub and will assist in securing the financing required for the project as well as having the opportunity to participate in future development components of Woodbine Entertainment's larger vision for the property known as Woodbine Districts.
Jim Lawson, CEO of Woodbine Entertainment, said, "Partnering with a global leader like EllisDon is integral in bringing the Woodbine Districts vision to life, which will help grow our revenues and sustain the horse racing industry for decades."
Landmark win for Turf Paradise conditioner
North America: Arizona-based trainer Kevin Eikleberry claimed his 1,000th career victory when his 6-year-old gelding Nevadan won at Turf Paradise.
Although Eikleberry has been based at Phoenix racetrack since 1980, he celebrated his first win as a trainer in 1979 at the former Centennial Racetrack in Littleton. In all he has sent out 6,585 runners since 1979 that have won or been placed in 2,778 races. They have earned $8,615,230 in prizemoney.