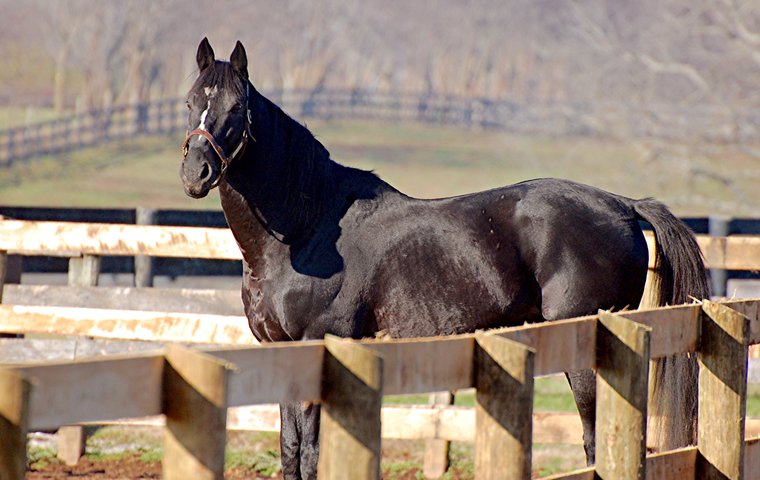 The weekly TRC industry digest - a round-up of international racing news from the past week.

U.S. doping scandal: call for Saudi Cup disqualification
North America: As the fallout intensified from the doping scandal that hit U.S. racing this week, calls grew for Maximum Security to be disqualified from his win in the $20 million Saudi Cup on February 29.
Leading the demand are the owners of Midnight Bisou, the mare who was runner-up to the Jason Servis-trained 4-year-old at Riyadh.
Servis, currently world-ranked 24, is one of 27 racehorse trainers, veterinarians and drug distributors charged by in a wide-ranging series of federal indictments that laid out a corrupt scheme to secretly dope horses and along the way "routinely defrauded and misled government agencies" as well as the betting public.
Maximum Security is being transferred to Bob Baffert, Gary West, who bred the colt and owns him along with with Coolmore Partners, announced on Tuesday.
Also among the 27 indicted on Monday is multi-G1-winning trainer Jorge Navarro (world #98), who was responsible for the late XY Jet, winner of last year's Golden Shaheen on Dubai World Cup night.
Servis is alleged to have covertly administered performance-enhancing drugs "to virtually all the racehorses under his control" between February 2018 and February 2020, when he entered horses in more than 1,000 races.
Jeff Bloom, one of the owners of Midnight Bisou along with Madaket Stables and Allen Racing, said in a statement, "We are of course deeply concerned and frustrated of the apparent cheating and blatant disregard for the equine athletes that has been pervasive for all the accused in the recent federal indictments."
He added, "One would expect that Maximum Security would be disqualified from all his races, including the Saudi Cup, due to the recent findings of the use of undetectable [performance-enhancing] drugs in his training and races."
The Jockey Club of Saudi Arabia has yet to comment.
Kentucky Derby hero War Emblem is dead
Kentucky Derby and Preakness Stakes winner War Emblem has died at 21 after what is believed to be an accident in a paddock at Old Friends Thoroughbred Retirement Center in Kentucky, where he had lived since being repatriated from Shadai Stallion Stallion in Japan in 2015.
War Emblem was owned by Prince Ahmed bin Salman's Thoroughbred Corporation and trained by Bob Baffert barn when he won the two Classics in 2002.
His bid for the Triple Crown ended in defeat in the Belmont Stakes at the hands of outsider Sarava, another who lives at Old Friends. He later won the G1 Haskell Invitational and the Eclipse Award for champion 3-year-old colt.
Sold to Shadai for $17 million, he had a disappointing stud career, siring fewer than 200 foals. They did, however, include champion 2-year-old filly Robe Tissage.
Britain's new campaign for women jockeys
Europe: To coincide with International Women's Day, Great British Racing, the marketing arm of racing in the UK, has launched a new campaign entitled #JustJockeys, which aims to showcase the talents of female riders, as well as revealing that wins by women in British racing increased by 76 per cent between 2015 and 2019.
Overall, there were more than 800 victories for women in 2019, compared with 455 in 2015. Flat racing wins were up by 79 per cent from 316 to 567, while the jumps saw a rise of 68 per cent with a total of 234 victories last year, compared with 139 in 2015.
"We compete against men every day and we're equals on and off the track," said jockey Hollie Doyle, who last year set a new landmark for victories for a woman in a calendar year with 116, while Hayley Turner was the first winning female rider at Royal Ascot for 32 years.
The campaign also features champion flat jockey Oisin Murphy, who said he doesn't "feel there is any gender divide between female and males" and that "females in racing will continue to grow and thrive in our sport".
Death of Belong To Me
North America: Barely a fortnight on from announcing the death of AP Indy, Lane's End Farm is mourning the passing of veteran stallion Belong To Me, notably broodmare sire to world #13 sire Lookin At Lucky and three-time G1 winner Jersey Girl.
The 31-year old died through infirmities from old age but had been pensioned from stud duties in 2013 after 22 years' service at the Lexington operation. From 1998 through 2005, he shuttled successfully between the U.S. and Australia.
The son of Danzig was a four-time stakes winner on the track and ended his stallion career with a record of 29 Graded winners with earnings in excess of $77 million.
"He will be deeply missed," said Lane's End's Bill Farish.
Elsewhere in racing …
Oceania: Potential superstar Alligator Blood, winner of the Australian Guineas a fortnight ago, and New Zealand's horse of the year Melody Belle, a ten-time G1 winner, are the favourites for the second running of the $5 million All-Star Mile at Cauflield in Melbourne on Saturday.
North America: The Maryland Jockey Club has named Jillian Tullock as racing secretary at Laurel Park and Pimlico Racecourse. More here
North America: Over $3.2 million has been distributed to the Wyoming Breeder Awards Fund In 2019. More here
North America: A $250k racetrack armed robbery took place after the March 7 Gotham Stakes Day card at Aqueduct. Speculation is that it was an inside job. More here
North America: Tickets for 2020 Breeders' Cup world championships at Keeneland are now on sale. New premium seating spaces are being introduced and there will be an attendance cap again to ensure an enhanced experience for participants and fans. More here