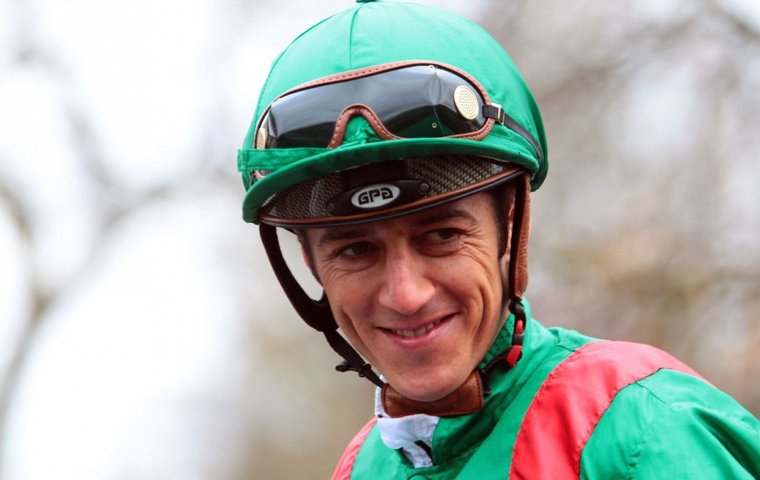 The weekly TRC industry digest - a round-up of international racing news from the past week.

While one racecourse group decides to cut prize money ...
Europe: British racecourse operator Arena Racing Company (Arc) has announced that it will reduce its contribution to prize money by £3 million in 2019. Arc runs 16 tracks and is due to stage 570 meetings next year.
The reduction in prize money is a direct response to the British government's decision to cut the maximum stake on FOBTs (fixed odds betting terminals) in betting shops from £100 to £2. The reduction in FOBT stakes will not arrive until April.
It is estimated that as many as 4,000 of the country's 9,000 or so bricks-and-mortar bookmakers could be closed as a result.
Arc's financial changes will come into effect on February 11 and will affect 3,406 races. Arc's total commitment to prize-money for 2019 will be £15.3m, down 16 percent from 2018, having been £11.3m in 2015.
Arc chief executive Martin Cruddace confirmed that the "well-publicised impact of betting shop closures on racecourses' media rights income" is already affecting the organisation's income and he expects it to "only increase in the months and years to come".
"As a result of this, Arc simply cannot continue to support our current levels of executive contribution to prize money and unlock all qualifying races, as was the case throughout 2018," he said.
… another vows to keep it the same ...
Europe: In contrast, Jockey Club Racecourses (JCR) has pledged to maintain the contribution it makes to British racing's prize money from its own resources in 2019 at the expense of other areas of investment.
JCR has budgeted to contribute £27.1 million to prize money in 2019 across 347 programmed fixtures, mirroring its planned 2018 contribution (across 348 scheduled fixtures), which itself was a record £4.2 million increase on 2017.
Chief executive Paul Fisher, said: "Every independent estimate has us facing a significant hit to our revenues from reduced media rights income as betting shops close across Britain on the back of the gambling review. We've had some tough decisions to make and we've chosen to prioritise our contribution to prize money because we know how important it is to racing's participants.
"We will maintain this record contribution from our resources for as long as we can, which comes at a cost to other areas of investment, such as improving our facilities."
… and it's on the rise at Woodbine
North America: Woodbine Entertainment and the Horsemen's Benevolent and Protective Association of Ontario (HBPA) have reached a new four-year agreement in principle that includes an increase of $22 million in funding, including guaranteed purses and capital investment in Thoroughbred racing.
The deal, which will run through 2022, has a significant increase of $18 million allocated towards total guaranteed purses. Woodbine Entertainment has also committed to invest $1 million each year for a total $4 million commitment for further Thoroughbred racing capital improvements.
The previous agreement was set to expire in March 2019.
"Reaching this agreement in principle before the end of the 2018 meet demonstrates the strength of our relationship with the HBPA and our collective commitment to provide world-class racing opportunities to Ontario horsepeople," said Jim Lawson, President and CEO of Woodbine Entertainment.
New job for star apprentice Watson
Europe: British champion apprentice Jason Watson has been appointed retained stable jockey to Roger Charlton in 2019, despite the 18-year-old have had "no previous contact" with the Wiltshire trainer.
Watson, who was the easiest winner of the apprentice title since Paul Hanagan in 2002, has ridden 110 winners this year, including a first G1 success – and retired trainer Luca Cumani's last - on God Given in the in the Premio Lydia Tesio in Italy.
"It's unreal to be offered this job, which came as a huge surprise," said Watson. "I know how well established Mr Charlton is and it's a great opportunity, which I intend to take with both hands."
Charlton has been impressed by the Watson from afar and "watched his progress with interest". The Englishman added that his compatriot was "very strong, stylish, determined and he has a good understanding of race tactics".
Soumillon regains the title
Europe: Christophe Soumillon will be crowned France's champion jockey for the tenth time after reigning title-holder Pierre-Charles Boudot announced he would have no more rides this year.
Soumillon, 37, led his younger rival by only nine winners, 182 to 173. However, the Frenchman took social media to announce that he would not ride the remaining four flat meetings this year and, therefore, would be handing over the Cravache d'Or to his Belgian adversary.
A weary but proud Soumillon - constantly among the top three jockeys over the past five years – said that this was a "reward for hard work" and conceded that once he got "past a certain age, it would become harder".
"The last three or four weeks, battling with Pierre-Charles for the title, have been a lot of fun from my point of view," said Soumillon, who is currently ranked 25 in the TRC Global Rankings. Boudot is #38.
Soumillon now sits five titles behind record holder Yves Saint-Martin, who won 15 championships.
Leading rider award for Murphy
Europe: Oisin Murphy has been crowned 2018 Stobart Annual Leading Flat Jockey, which is based on the number of winners ridden during a calendar year in the UK.
The 23-year old world #15 recorded 198 victories from 1,130 rides at a strike rate of 18 per cent, 22 winners ahead of Stobart Champion Flat Jockey Silvestre de Sousa in second place. Murphy – who is Qatar Racing's retained jockey - won five British G1s in a tremendous season.
The Irishman thanked his "owners, trainers and all of the staff" for helping him claim his first title, adding that his "goal was to get to 200 winners in Great Britain" but it was "amazing year" nonetheless.
Young British rider off the mark in New Zealand
Oceania: Visiting British jockey Patrick Pilley secured his first win in New Zealand when piloting Bridal Veil to victory in the NZB Insurance Pearl Series Race (1400m) at Matamata on Wednesday.
The 21-year-old apprentice, who has won 54 races in Britain, is working for winning trainers Michael Moroney and Pam Gerard alongside his partner Hayley Ashcroft.
Pilley has only been in the country for a couple of weeks and he said it was great to get the breakthrough win. "I've placed a few times, seconds and thirds, but it's nice to get my head in front," he said.
"I've been with Pam for a few weeks now and she's given me good opportunities, so I'm grateful."
Gerard was glowing in her praise of Pilley and said she is enjoying having him at her stable. "He's a great boy and he rides super," she said. "I can't believe he's struggling to get outside rides at the moment, but hopefully people will jump on the bandwagon now and he'll get support.
"He is a little bit taller and a bit heavier, so it restricts him a little, but he's a very, very good rider."
Sponsorship extended
Europe: Ballymaloe Foods has announced a three-year extension to its sponsorship of the Ballymaloe Foods Beginners Chase at Leopardstown's Christmas Festival.
Yasmin Hyde, owner of Ballymaloe Foods, said she was thrilled to continue the sponsorship into a tenth year. Hyde has been a keen racing enthusiast for decades and rode three winners on the flat during the 1970s. She said she sees the financial commitment as the "perfect way for [husband] John and myself to continue our involvement in racing".