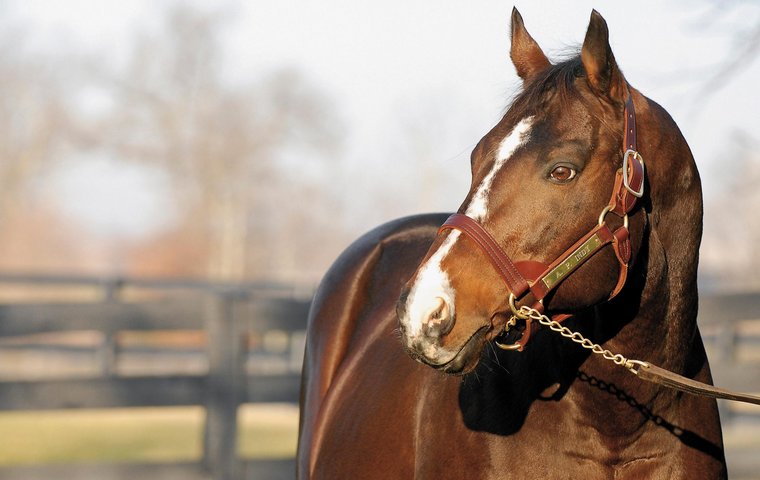 The weekly TRC industry digest - a round-up of international racing news from the past week.

Racing mourns 'franchise-maker' A.P. Indy
North America: A.P. Indy, one of the outstanding sires of the past 50 years and U.S. Horse of the Year in 1992, has died at the age of 31 due to the infirmities of old age at Lane's End Farm in Kentucky, where he was born at and spent most of his life.
Lane's End's Bill Farish said that there's "no way to put into words what A.P. Indy has meant to my family" and asserted that the son of 1977 Triple Crown winner Seattle Slew "really is the franchise-maker" for the Versailles farm, which had only been in "existence for 20 years before he [A.P. Indy] was born".
The grandson of 1973 Triple Crown winner Secretariat was the oldest living winner of the Belmont Stakes and the Breeders' Cup Classic. Under the watchful eye of trainer Neil Drysdale, he amassed a race record from 11 starts of 8-0-1, earning $2,979,815.
Despite the Farishes desire to keep him in training, A.P. Indy was retired to stud at Lane's End in 1993 with an initial stud fee of $50,000, which hit a high of $300,000 for much of his career. He was the leading sire in North America for 2003 and 2006 and was among the top ten for ten consecutive years. He sired 88 Graded stakes winners and 12 champions.
Coronavirus taking a heavy toll
Asia: The coronavirus epidemic continues to affect international racing. It has spread from China with significant outbreaks in South Korea, Iran and Italy, where 11 people have died and several towns are on lockdown, adding to the 2,000 plus fatalities already confirmed.
Due to the continuing Covid-19 outbreak, all scheduled race meetings in Korea – at Seoul, Busan and Jeju Racecourses - have been postponed with immediate effect up to and including Sunday, March 8. A further announcement is to be made in the week beginning March 9 as to any potential restart.
The Asian Racing Conference in South Africa had a depleted presence from the organisers' most heavily populated jurisdictions. All delegates from mainland China who had registered for the event agreed to stay away, and the Hong Kong Jockey Club (HKJC) severely restricted its delegation.
The HKJC had already limited attendance at both its racecourses at Sha Tin and Happy Valley, as well as closing betting shops in a move to help combat the spread of the illness.
Meanwhile, in the UK, the potential threat to racing has seen the creation of a special group to ensure the sport is at the maximum state of readiness with the Cheltenham Festival 12 days away, when a vast Irish contingent travels over the Irish Sea for the annual four-day National Hunt extravaganza.
Sidelined Jose's positive outlook
North America: World #13 jockey Jose Ortiz will miss a month of riding as a result of a fractured his right wrist when he was unseated at Gulfstream Park on February 22. It has cost him the mount on Tacitus in the $20 million Saudi Cup on Saturday.
The charismatic Puerto Rican told his 25.7k Twitter followers, "Considering all the possibilities, I am truly blessed. A small fracture on the outside of my wrist. Splinted for four weeks and vigorous physical therapy. See you in a month, better than ever!"
Frankel the dirt stallion
Asia: Frankel added to his already impressive résumé in the breeding sheds when Mozu Ascot became his first G1 winner on dirt in Tokyo's $2m February Stakes, a qualifying 'win and you're in' event for the Breeders' Cup Classic.
Yoshito Yahagi's 6-year-old had already claimed the G1 Yasuda Kinen on turf in June 2018, and his first Group/Graded winner on dirt, the G3 Negishi Stakes.
"His acceleration was extraordinary," said jockey Christophe Lemaire. "Although he is a newcomer in dirt racing, he adapted immediately to the surface and gave his best today."
Frankel remains #5 in the TRC Global Rankings and is now ranked as the 38th best dirt sire in the world, level with his year-younger full brother Noble Mission, sire of Travers winner Code Of Honor.
Donnacha off the mark
Europe: 111 days on from his final winner as a jockey, Donnacha O'Brien has claimed his first as a trainer, thanks to Flower Garland in Irish Stallion Farms EBF Fillies Maiden at Dundalk.
"It was nice to get the first one out of the way," O'Brien said. "She was very good and has thankfully come out of her race well. All seems to be going well at the moment. I'm lucky to be working with Coolmore. They're good in terms of not adding any pressure."
The youngest O'Brien has ten horses entered in the 2020 Classics, including unbeaten listed winner Fancy Blue, who the nascent handler says "wintered well" and there's a "small chance she could go straight to Newmarket for the 1,000 Guineas", a race that eluded the precocious talent in his short lived but extremely successful riding career.
Elsewhere in racing ...
Europe: Colts by American Pharoah and Kingman are among 165 Goffs UK Breeze Up Sale entries. Full catalogue here
Europe: James Frank, of Hascombe and Valiant Stud, has been crowned 2020 Employee of the year at Godolphin's Stud and Stable Staff. More here
North America: 90-year-old Californian trainer Henry Moreno passed away on Sunday after a lengthy battle with dementia. More here
Europe: Mark Johnston confirmed the passing of his prolific winning stayer Double Trigger, who took the 1995 Gold Cup at Royal Ascot, from a suspected heart attack at the age of 29. More here
North America: The California Horse Racing Board will delay its vote on mandating specific riding crops after jockeys Aaron Gryder and Cody Jensen claimed a proposed circular foam-tipped 360 GT needs refining. More here