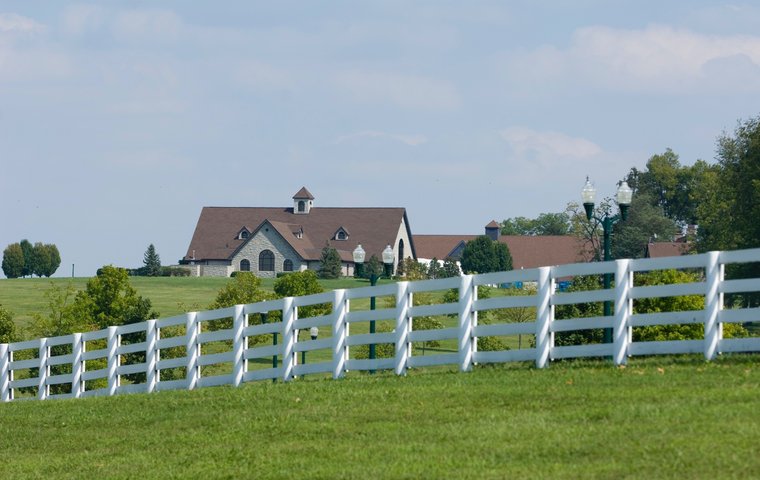 The weekly TRC industry digest - a round-up of international racing news from the past week.

Disharmony over handling of Britain's equine flu outbreak
Europe: Horse racing in Britain resumed on Wednesday after a six-day shutdown following an initial outbreak of equine flu at Donald McCain's Cheshire stables last week.
The news over the weekend was largely positive – with around 1,500 swabs from horses across the country returning negative – before four horses at Simon Crisford's yard in Newmarket were also found to have contracted equine flu on Sunday evening.
A total of 174 racing stables had been placed in lockdown before the British Horseracing Authority (BHA) decision to resume racing in a "controlled, risk-managed manner" was unanimously supported by an industry veterinary committee.
As a result, the following procedures have been brought into force:
Trainers of all horses are required to submit a health declaration. Documentation needs to be with BHA staff at racecourse before horse can be unloaded at the track
All horses need to have been vaccinated within six months of race-day. This will increase levels of immunity to the virus
Ongoing monitoring and surveillance within the racecourse to detect any signs or symptoms of the illness
Any runners from overseas will need to provide evidence of a negative test within last 72 hours
Champion Jumps trainer Nicky Henderson admitted that while "it's been a frustrating two weeks, as we were snowed in before this" he was "delighted with the news". However, Nick Williams branded the BHA's decision to create a new rule overnight about horses needing vaccinations in past six months as "absolutely ridiculous" and up-and-coming trainer Olly Murphy called it "absolute madness" and complained that there was "no pre-warning of this".
O'Sullevan's enduring legacy
Europe: it has been revealed that the Sir Peter O'Sullevan Charitable Trust donations since the body's launch in 1998 now exceed £9 million.
The charitable organisation was set-up by O'Sullevan – known the 'Voice of Racing' in the UK for most of his long broadcast career – and continues despite Sir Peter's passing in July 2015.
Regular payments continue to be made to O'Sullevan's original six nominated charities, Blue Cross, Brooke, Compassion in World Farming, Racing Welfare, the British Thoroughbred Retraining Centre and World Horse Welfare.
Nigel Payne, manager and administrator of the trust, said that at a "particularly satisfying" trustee meeting last week they had received "close to 60 applications", choosing to "distribute close to £600,000".
The Peter O'Sullevan House, the Injured Jockeys' Fund's third rehabilitation and fitness centre in Newmarket will open later this year. Payne said it "will be Peter's flagship".
New series at Keeneland Library
North America: The Keeneland Library has announced that it will present several exhibits and special events, including a Library Lecture Series, to showcase its collection and programmes.
Established 80 years ago by Keeneland trustee William Arnold Hanger, who donated a 2,300-volume Turf collection of Robert James Turnbull, the library is America's leading Thoroughbred public research and reference library.
From February 19 through May 31, it will spotlight the acclaimed sculptor of the early 20th century in the display 'Herbert Haseltine: The Gold Standard'.
Library director Becky Ryder believes the series will "broaden our services, collections and programs to reach researchers and fans around the world".
Tabcorp's Queensland sponsorship venture
Oceania: Racing Queensland (RQ) is confident it will be in a position to announce widespread sponsorship deals with Tabcorp (TAB) in the coming months after the bookmaker confirmed a major sponsorship deal with the Brisbane Racing Club (BRC).
TAB will become the naming-rights sponsor of the BRC's three premier G1 sprints at Eagle Farm and Doomben, as well as becoming a presenting partner of the Brisbane Racing Carnival.
BRC Chairman Neville Bell said that the "historic partnership" emphasised Tabcorp's willingness to invest in the "wonderful racing product we have in Queensland", while RQ chief executive Brendan Parnell was "thrilled to see Tabcorp jumping out of the stalls with a significant sponsorship" and expects it will be the first of several in the state's racing industry.
New base for stallion Marcel
Europe: The 2015 Racing Post Trophy (now the Vertem Futurity) winner Marcel will stand the 2019 breeding season at Anngrove Stud following a two-year stint at the National Stud in Newmarket.
The County Laois farm will demand a fee of £3,000 for the 6-year-old son of Lawman, who replaces another G1-winning juvenile on the roster, Tobougg, who died just before Christmas due to a suspected case of laminitis at the age of 20.
"Marcel is a smashing-looking individual with size and scope," said Alastair Pim, owner of Anngrove. "The foals I saw at the sales by him have inherited his good looks and athleticism and are all bay or brown foals. He certainly stamps his stock."
Death of Lady Lonsdale
Europe: Owner-breeder Caroline, Countess of Lonsdale, has died following a long illness at the age of 75.Lady Lonsdale enjoyed a fruitful racing partnership with former BHB chairman Peter Savill, as well as many runners under the Lowther Racing banner, whose white and yellow silks with red cap were carried to success by many smart performers, often fillies. She secured Royal Ascot success with Marouble in the 1985 Norfolk Stakes with trainer Charlie Nelson.
Most recently she jointly bred last year's G1 Flying Five Stakes winner Havana Grey.
Horse Country passport launched
North America: Horse Country, a one-stop-shop for guests to book tours at equine attractions throughout central Kentucky, has launched a free souvenir passport for its guests.
The initiative will allow customers to collect stamps at various locations visited throughout Horse Country's membership in the Bluegrass region.
"We are very proud to launch our Horse Country Passport; developing a program like this has been a goal of the organization since our founding," said Price Bell Jr, of Nicoma Bloodstock. "Personally, I look forward to stamping guests' passports and seeing where they have visited and where I can recommend they visit next; but what I am most excited about is someday toasting our first Julep Society member for a guest who has visited every member location in Horse Country."