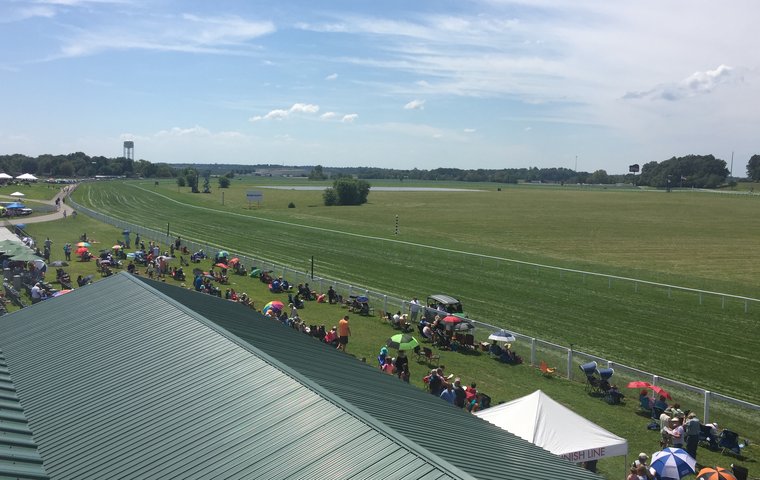 The weekly TRC industry digest - a round-up of international racing news from the past week.

Bricks And Mortar's stud fee set
Asia: Shadai Stallion Station on Hokkaido Island, which stands or stood Japan's top ten sires of 2019, announced stud fees for the 2020 breeding season. The fee of world #6 Lord Kanaloa has been raised from ¥15 million in 2019 to ¥20 million ($180,000), which is now the most expensive stud price in Japan.
The roster will sadly have a new look to it with former world #1 Deep Impact and King Kamehameha both passing away earlier this year.
Fees for Bricks And Mortar and New Year's Day, the newest recruits to Shadai's roster for 2020, are set at ¥6 million ($50,000) and ¥3 million, respectively.
First mate for Laurens
Europe: John Dance has appointed world #42 No Nay Never as the first stallion to cover his newly retired six-time G1 winner Laurens next year.
Laurens, a daughter of Siyouni purchased by Dance for £220,000 at the Goffs UK Premier Yearling Sale, was trained throughout her career by current world #40 Karl Burke.
Dance, who keeps both the fillies and first colts that he breeds, believes that, while she had a high cruising speed "what she lacked if anything was a quicker turn of foot". The Englishman added he was looking to make a "racehorse rather than a commercially attractive sales horse".
"Thus we ruled out the obvious choices of Dubawi and Galileo. While they would be clearly but needlessly sales attractive, they didn't typically inject the dynamic we were looking for."
Kentucky Downs gets 'the best in the business'
North America: Kentucky Downs has appointed Raymond 'Butch' Lehr as its new track superintendent, enlisted to oversee the care of the unique turf course.
Lehr succeeds the retired Ron Moore and brings with him 30 years' experience in that post at Churchill Downs, where he worked for 46 years overall before retiring after the 2012 spring meet.
He is the only track superintendent to be honoured by the National Turf Writers and Broadcasters, who gave Lehr their Joe Palmer Award for meritorious service to racing.
Ted Nicholson, Kentucky Downs' senior vice president and general manager, said he was thrilled that the track only had to go 130 miles up Interstate 65 "to hire the best in the business".
Elsewhere in racing …
North America: America's Race Track Industry Program has announced the passing of associate coordinator Liz Bracken. More here
Asia: U.S. Olympian Boyd Martin returned to Japan for two more retired racehorse retraining clinics, hosted by the National Riding Club Association of Japan (NRCAJ), the Japan Racing Association (JRA) and Godolphin's Lifetime Care program, which focuses on finding retiring racehorses new careers.
North America: U.S. racing is morning the death of Morton Fink, who passed away on November 20 at the age 89. The Chicago native bred and owned two-time Horse of the Year Wise Dan. More here
North America: Woodbine Racetrack has designated December 7 as 'Eurico Rosa Da Silva Day' to celebrate the career of the top jockey, who announced earlier this year that he will be retiring at the conclusion of the 2019 Thoroughbred meet. More here