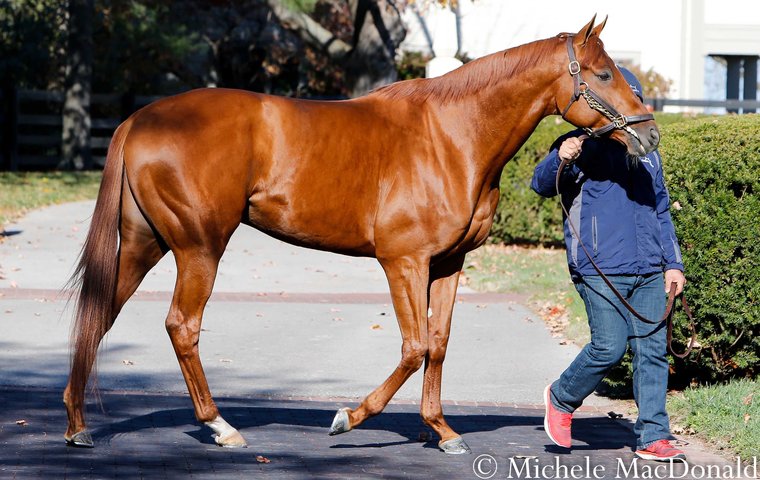 The weekly TRC industry digest - a round-up of international racing news from the past week.

Enable to try again in 2020
Europe: Prince Khalid Abdullah has decided to keep Enable in training for 2020, with an historic third Prix de l'Arc de Triomphe victory again likely to be the star mare's primary target.
A Juddmonte press release said she has "come out of the Prix de l'Arc de Triomphe in good form and will not race again this year", adding her "racing programme will be determined entirely on her well-being so no racing plans will be announced at this stage".
The John Gosden-trained 5-year-old finished runner-up under Frankie Dettori in this year's Arc as they went for an unprecedented third success early in the month. France's Waldgeist overhaul her in the closing stages on rain-softened ground, ending an unbeaten run stretching back 12 races.
"She is the world's favourite horse," said Dettori. "To have one more year with my special girl is amazing. I can't wait to sit back on her again on the racetrack next year. I'm absolutely buzzing about this.
"To me she has been the horse of a lifetime and to have one more year is wonderful."
Tote takeover is complete
Europe: The UK Tote Group, formerly known as Alizeti, has announced its acquisition of the Tote, the UK's pool betting operator for horseracing since 1928. The UK Tote Group is now the sole owner and hopes to modernise and revitalise the British institution, which it has taken over from bookmakers Betfred, owners since 2011.
It intends to share its plans for developing the brand and improving the customer experience in the coming weeks. The plans include the launch of a new Tote website and the return of the Tote Ten to Follow competition. The group is backed by over 160 individual investors, most of whom are racehorse owners and breeders.
In addition to paying the Horserace Betting Levy, the UK Tote Group has an agreement with Britbet, a partnership of 55 British racecourses, that will see the Tote contribute a minimum of £50 million to the sport over the next seven years.
Chief executive Alex Frost said, "Today marks the start of an exciting new era for the Tote. Pool betting plays a leading role in racing jurisdictions around the world and we believe the Tote can play a similar role in the UK while supporting and growing British racing in the years ahead."
Saudi media rights deal
Middle East: HBA Media agency has signed a multi-year deal with the Jockey Club of Saudi Arabia to distribute media rights worldwide on behalf of Saudi Racing, including rights to the world's richest race, the $20m Saudi Cup at the King Abdulaziz Racetrack in Riyadh on February 29.
HBA Media's role as the official agency to handle all media content around Saudi Racing throughout the calendar year will include overseeing and working with global production companies responsible for programming surrounding the Saudi Cup itself.
Henry Birtles, chief executive of HBA Media, said, "Horseracing in KSA has well and truly landed. The Kingdom is making giant strides in a bid to hold its own as major global player in the sport of kings.
Gun Runner fee unchanged after 'exceptional' first crop
North America: Three Chimneys Farm has announced its stud fees for the 2020 breeding season. The roster is headlined by 2017 Horse of the Year Gun Runner, whose fee will remain unchanged at $70,000.
Three Chimneys stallion director Tom Hamm hailed Gun Runner's foals as an "exceptional first crop" and that the farm "couldn't be more pleased about his prospects" with many breeders "telling me it's their best foal on the farm, or it's the best foal a mare has thrown yet".
Three Chimneys also stands freshman stallions Palace Malice and Fast Anna, who have each sired multiple stakes winners from their first crop. A stud fee for Palace Malice will be released following the Breeders' Cup in November, where he has two runners.
Groom on cruelty charge
North America: A groom at Remington Park in Oklahoma City has been charged with animal cruelty after police say he was involved in attacking five horses in their stalls. Dakota Wilburn, 25, was charged in connection with the attacks, which resulted in lacerations to all five horses. Police say they have video evidence as part of the case.
According to police reports, Wilburn "isn't an employee of the racetrack but worked for a trainer who had horses there" and can be seen on video inside the barn to "enter the stall of one horse and make a slashing motion at the horse's neck".
Elsewhere in racing …
North America: Medaglia D'Oro's fee will stay at $200,000 for 2020, topping Darley's American roster. More here
North America: Keeneland is partnering with Thoroughbred industry entities to offer 18 scholarships worth a total of $70,000 – more than double the $30,000 offered in previous race meets. More here
Europe: A new platform for trading stallion nominations, buyanom.com, was launched at Newmarket's Palace House museum on Sunday.
North America: Soldier's Call, arguably the best five-furlong performer of his generation at 2 and 3, has been retired from racing and will take up stallion duty at Ballyhane Stud in County Carlow for the 2020 breeding season. More here
North America: Mill Ridge Farm will hold the stud fee for Oscar Performance at $20,000 for 2020, with a live foal stands and nurses guarantee. The farm is also offering a $15,000 fee for multiple mares. More here
North America: Hill 'n' Dale Farms announced today that Lost Treasure, a son of War Front, out of Wading by Montjeu, has been retired to the farm to stand stud duty for the 2020 breeding season. He will stand for a fee of $5,000 LFSN. More here
North America: The Florida Horsemen's Benevolent and Protective Association has named veteran trainer and racing executive William 'Billy' Badgett as its new executive director.