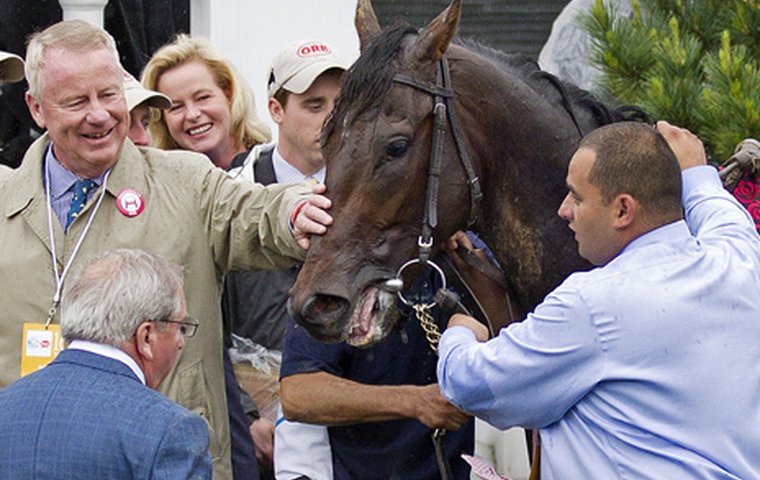 In the third in our new Q&A series in which we put the same five questions to leading figures in Thoroughbred racing around the world, today it is the turn of Stuart S. Janney III, one of the most influential people in the sport in America.

Janney has been chairman of the U.S. Jockey Club since 2015, when he succeeded his cousin, the late Ogden 'Dinny' Phipps, having been a member himself since 1992. As an owner, with Phipps Stable, his many triumphs include the Kentucky Derby with Orb in 2013.

Who do you believe is the most important figure in the history of racing around the world?
Let's go with George Julius. George's father was a man of the cloth who moved from England to New Zealand to be Archbishop. His son was educated as an engineer and found his way to the Australian National Railroad, where in his spare time he worked on an invention he called a totalisator, with the objective of inventing the first voting machine. That effort fell on barren ground and his machine became instead the first 'totalisator' and the foundation of our wagering infrastructure. The first machine was installed in 1913 at Ellerslie Racecourse in New Zealand and used first in the U.S. in 1932 at Hialiah. You just never know where the next great idea will come from.
Which is your favorite venue and race (anywhere in the world)?
I have been lucky to have attended some great venues on their biggest days. Royal Ascot, the Japan Cup, numerous Breeders' Cups, Triple Crown races and the Travers to name a few. I've also spent wonderful days at Saratoga, Keeneland and Happy Valley. In the future, I hope to see the Arc, the Hong Kong Cup and the Melbourne Cup.
Trying not to overly favor the races we have been lucky enough to win, I think my favorite day of racing is Belmont Stakes day. Big and getting old, Belmont comes alive with a superb card of Grade 1 races, one after the other, culminating on some occasions with the possibility of a Triple Crown winner. The ease that you can move back and forth from your seat to the paddock is wonderful. It's an event that continues to improve, and hopefully it will reach a new level when Belmont is redeveloped.
What is your fondest memory in racing?
There are two, and I can't really choose one over the other. Winning the Travers with Coronado's Quest was special in front of an extraordinary crowd at Saratoga, having my uncle, Ogden Phipps, waiting to congratulate me in the Trustee's Room afterwards and later being at the barn with Shug [McGaughey], Mike Smith, Lynn and the kids watching Coronado graze contently on a beautiful late summer evening.
Winning the Kentucky Derby with Orb (see video below), a homebred through and through, I came to realize how important and special the Derby is and winning it with Dinny Phipps and his family made it more so. The final part of that wonderful moment was knowing how important and emotional that achievement was for Shug and observing the reaction of our sport to his winning.
What do you see as the biggest challenge racing faces today?
Our biggest challenge is our need to change while preserving the many aspects of our sport that are great. Put another way, we cannot preserve what's great without embracing change. How we regulate and market ourselves will tell the tale. We [in America] are an increasingly urban country, where competition from other sports and forms of gaming is fierce and attention spans are short. How we present ourselves on our best and worst days will decide our success or ensure our failure.
If you could change one thing in racing, what would it be?
At the risk of ending on a down note, it would be our state-centric, antiquated and largely ineffective regulatory framework [in the U.S.]. We spend a huge amount of money on a system that is past the sell by date. We can do so much better and our future depends on doing so.