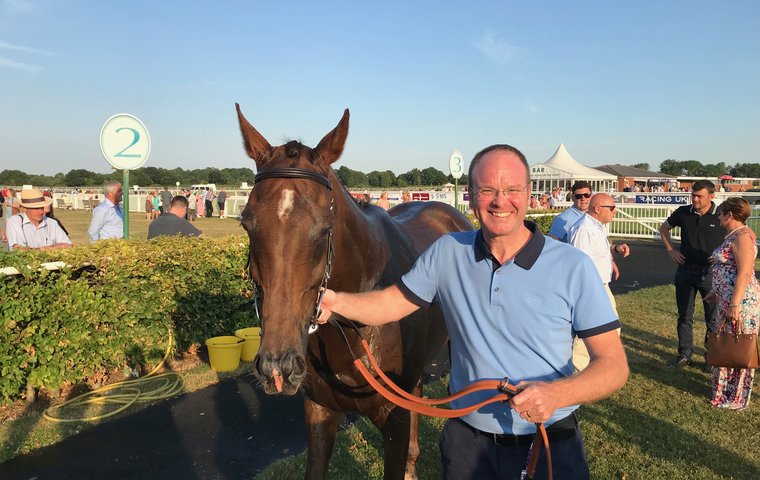 It is very likely that no-one in America has heard of Vosne Romanee, the horse. Indeed, they might be only vaguely familiar with the wine with which he shares his name.

They might also not have heard of his Grand National-winning trainer, Dr Richard Newland, but all of this is about to change. Vosne Romanee is in the USA, about to embark on an ambitious, three-race plan to carry off some of New York's plentiful prize money.
The 8-year-old's trip is a step into the unknown for his forward-thinking owners, the Foxtrot Racing Syndicate, 20 of whom share the gelding. They aren't entering into it lightly but feel that there are limited races at home off his current mark of 151.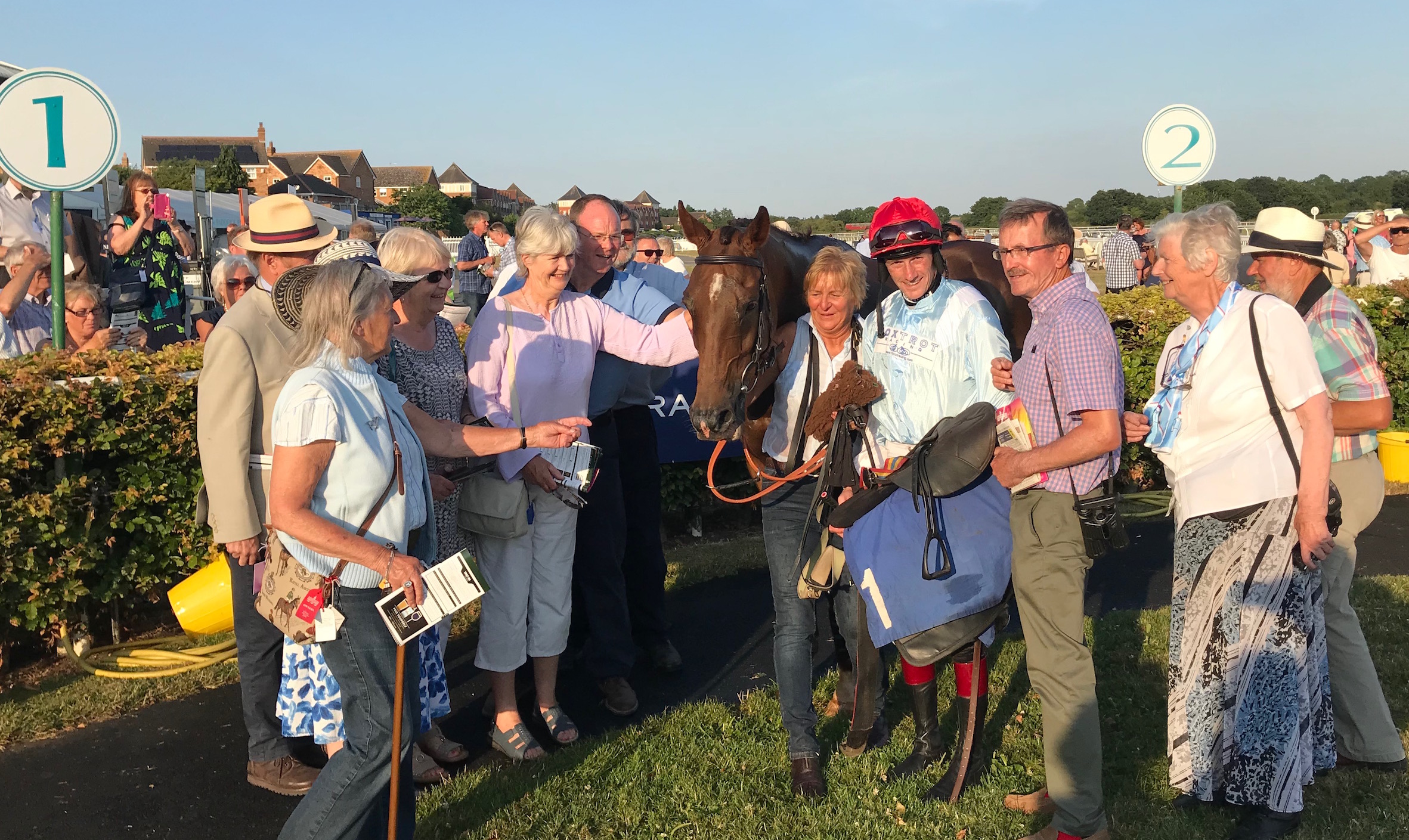 "There are very few opportunities for horses rated so high in Britain during summer months," explains syndicate manager Dan Abraham. "Vosne Romanee has won plenty of prize money, so the partnership is using some of those funds to pay for the trip. The courses and style of racing [at Saratoga] should suit him and the way the weights are set should be to his advantage. Of course, there is a risk that the trip won't work, but everything we've tried with this horse has worked so far.
"We felt that he had a better chance of winning in the U.S. than carrying top weight against unexposed novices this summer and the prize money is so much better there. It's not very often you get a chance to run in a Grade 1 handicap, so we were keen to give it a go."
Known as 'Ronnie' at home, Vosne Romanee has earned more than £162,000 - not bad for a horse who was purchased for just £10,000 as a two-time winner on the flat for trainer Keith Dalgleish.
Abraham and Newland have done plenty of research, which led them to base the horse in the heartland of American jumping, Maryland, with established trainer Jack Fisher. From there, he will make the five-hour journey to Saratoga in upstate New York for his first run in the G1 A.P. Smithwick Memorial Steeplechase on July 25. Leading British jockey Sam Twiston-Davies is flying out especially to take the ride.
"We don't want to look back and wish we'd done things differently," says Abraham, who has even sent the horse's visor with him, in case visors differ in the States. "Trainers such as Ben Pauling, who have sent horses to the U.S. before, have been incredibly helpful and we've tried to learn from them."
Vosne Romanee will get a good break between races, with the G1 Turf Writers Cup his second intended target on August 22, before he heads to Belmont Park for the Lonesome Glory on September 19. He'll face a different type of fence from those he is used to at home, but that doesn't concern Abraham too much.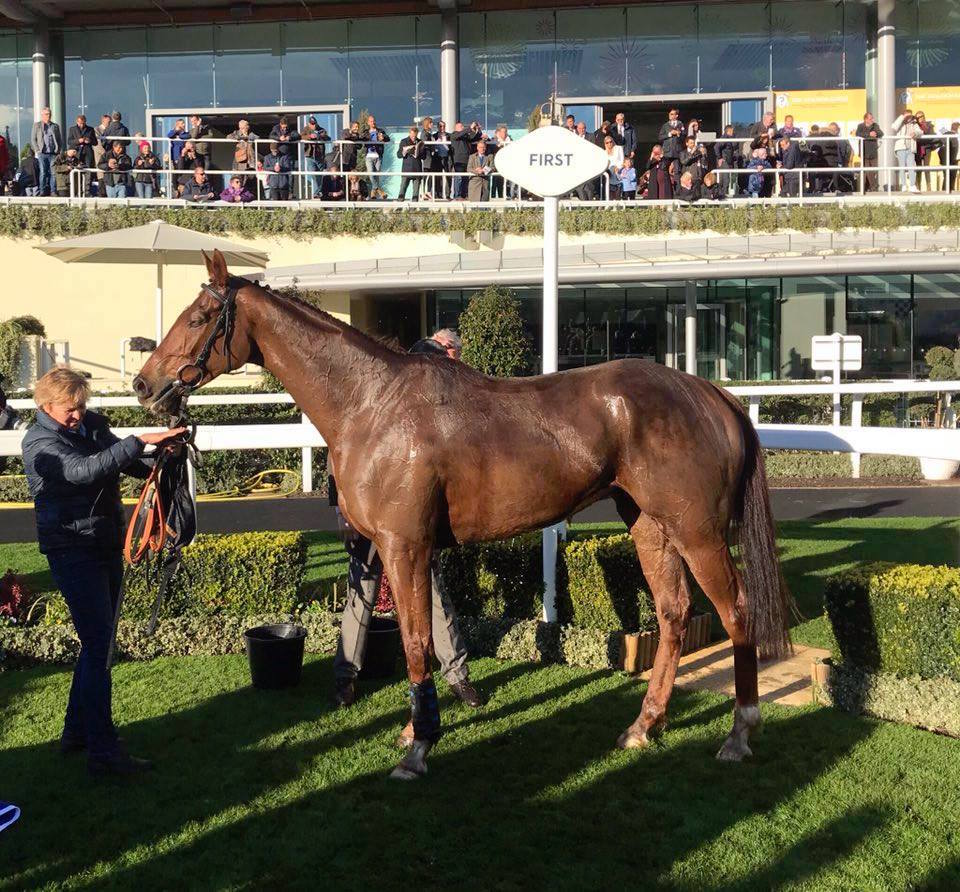 "He's always been an excellent jumper, so hopefully it won't be an issue," he says, pointing out that the likely fast ground will suit the son of Arakan. "We'd be incredibly unlucky if none of the three races we have planned are run on fast ground."
The chestnut has taken his owners to some of jump racing's biggest days; he ran at the Cheltenham Festival; he finished fourth in the Scottish Champion Hurdle; he was fourth again when only beaten seven lengths by Altior in the G1 Celebration Chase at Sandown.
Around ten of the syndicate plan to make the trip to New York, including Richard and Gale King, who have been involved since the horse joined Foxtrot.
"In my experience, it's unusual for British jump horses to go to America, and it will be great to see how he fares," says Richard, who will travel to Saratoga in August. "I'm unlikely to have another horse as successful as Ronnie, so I want to experience attending a race meeting in another country as an owner."
Foxtrot are no strangers to success, having sent out another bargain buy, Caid Du Lin, to land the valuable Hurst Park Handicap at Ascot last season. However, as their winningmost horse, Vosne Romanee, means a lot to them.
"I feel very privileged to be involved with such a successful horse," says King. "There's now a real camaraderie among a loyal set of owners who really love the horse, whatever the result."
Abraham adds: "He is a lovely, relaxed horse and we all think the world of him. It's very exciting that he's gone to the U.S., but at the same time we'll be delighted when he's safely back home eating his favourite carrots."