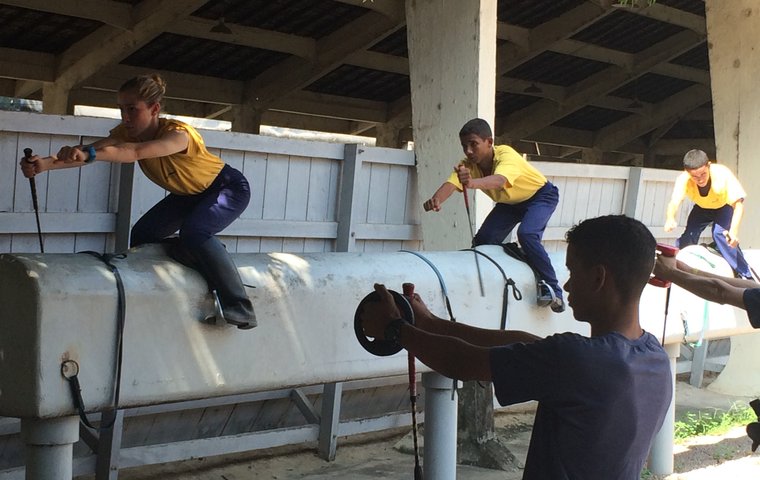 Even without the eyes of the world glued on the Rio Olympics, Brazil is renowned as a world sporting reference. Legends like Pele and Ayrton Senna, both widely considered the best ever in their respective activities, are merely the tip of an iceberg more than half a century old. Its racing heroes receive little recognition domestically, yet the nation's jockeys are among the most sought-after in weighing rooms around the world.

Joao Moreira has taken international racing by storm in recent years, blowing away records in Hong Kong and winning at the highest level across Asia and in Australia. Brought up in poverty near the provincial city of Curitiba, today's 'Magic Man' first came to prominence in Singapore, where his place at the top of the statistics has been filled since his departure by fellow countryman Manuel Nunes.
Dubai World Cup-winning rider Silvestre de Sousa was champion apprentice in Sao Paolo before trying his luck in Europe. After a tough start, he was rewarded for his hard work and strength in the saddle by a first British jockeys' championship last season, when his most memorable performance was a superb tactical ride to secure victory for Arabian Queen at the expense of Golden Horn in the Juddmonte International Stakes at York's Ebor Festival.
This trio are well known and respected back home in Latin American racing circles, but the real star in that part of the world is Argentina-based Jorge Ricardo.
Famous for his long-standing battle with Russell Baze to become the world's winningmost jockey, the Brazilian-born 54-year-old looks certain to regain the lead as his North American rival retired earlier this summer on a dizzying total of 12,842 successes. Ricardo is around 150 adrift but has declared his intention to continue riding as long as his health holds strong. With nearly 100 winners so far in 2016, the record looks attainable within a couple of seasons.
The latest prodigy
So where do these Brazilian riding phenomenons come from? What's the secret? How do they learn their trade?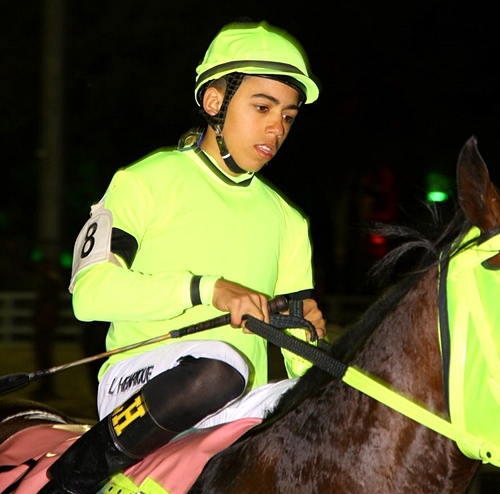 Leandro Henrique is the latest Brazilian prodigy. Aged just 17 and still an apprentice, he was champion jockey at Brazil's main racecourse, Gávea, for the 2015-16 season with 202 wins.
Mayra Frederico, director of racing at Gávea and also of the on-site apprentice school, says: "Leandro is the first apprentice in South America to win the [title] and I'm very proud."
One of the honours that accompanies champion status is a reserved parking space at the Rio de Janeiro track for the coming season, but Henrique is not yet old enough to take his driving test - so instead he will have the honour of flinging down his bicycle in pole position in the professionals' parking lot.
Henrique attributed his success to hard work, and he dedicated the premiership to his family and the 'Escola de Profissionais do Turf', where he learnt his trade.
Hard work is something of a religion at the apprentice school. Riding instructor Marcello Cardoso, himself a former top jockey with 2,800 wins to his name, explains the success of the country's top riding exports: "I think a lot of it is down to hard work. Here in Brazil, we know that it is very difficult to be successful. Of course, talent is important too, but jockeys need to have discipline and be prepared to work hard. In Brazil, this is something we are very aware of."
The young apprentices do just that, as they dream of climbing the same heights as their idols. The alarms sound at 4.30am and the more experienced riders head to the backstretch, the darkness broken by floodlights on the track and those illuminating Rio's most famous landmark, Christ the Redeemer, which towers over the racecourse.
Learning the basics
The youngsters have no time to admire the scenery and they gallop up to 20 horses for local trainers in a whirl of activity that only winds down between 9am and 10am as temperatures begin to reach 30 degrees C (86 F).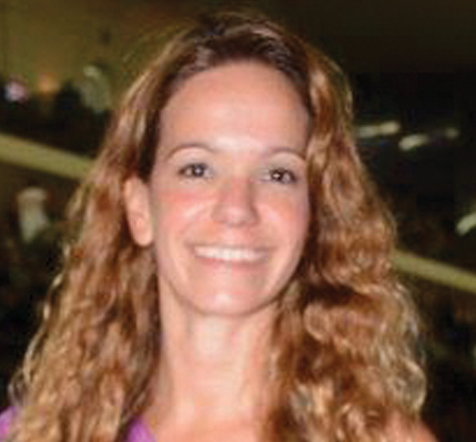 Those with less experience remain in the apprentice school to learn the basics of riding, with Marcello Cardoso placing a large emphasis on balance through exercises more commonly seen in pony clubs and children's riding schools.
First-year students learn to feel at one with their mounts as they perform 'around-the-world' exercises while circling, trotting and cantering sitting sideways, and riding with no reins.
True to South American tradition, much of the riding is done bareback, with just a thick pad strapped onto the horse's back, but saddles are worn for serious canters and gallop. "The students need to gain confidence on horseback, and to become horsemen before being a jockey," says Cardoso. "Balance is very important, both in training and when riding in races. The smallest detail can make a difference and, above all, the centre of gravity must always be perfectly positioned on the horse's back."
After four or five hours of riding on the track, "the real hard work starts", Victoria Dias, a rare female apprentice, smiles wryly. Her father is a jockey and her mother, a former trainer, now splits her time between presenting on the Jockey Club Brasileiro racing channel and helping out with academic lessons at the apprentice school.
In line with the economic state of the country, and its racing industry, the apprentice school is short of funds. But Cardoso does not require hi-tech equipment and facilities to prepare his enthusiastic students for the demands of race riding.
Makeshift mechanical horse
"The exercises we do are exercises I developed for myself after watching myself ride," he says. "When I didn't get the right results, I identified the problem and then developed an exercise to correct my position, or to get stronger."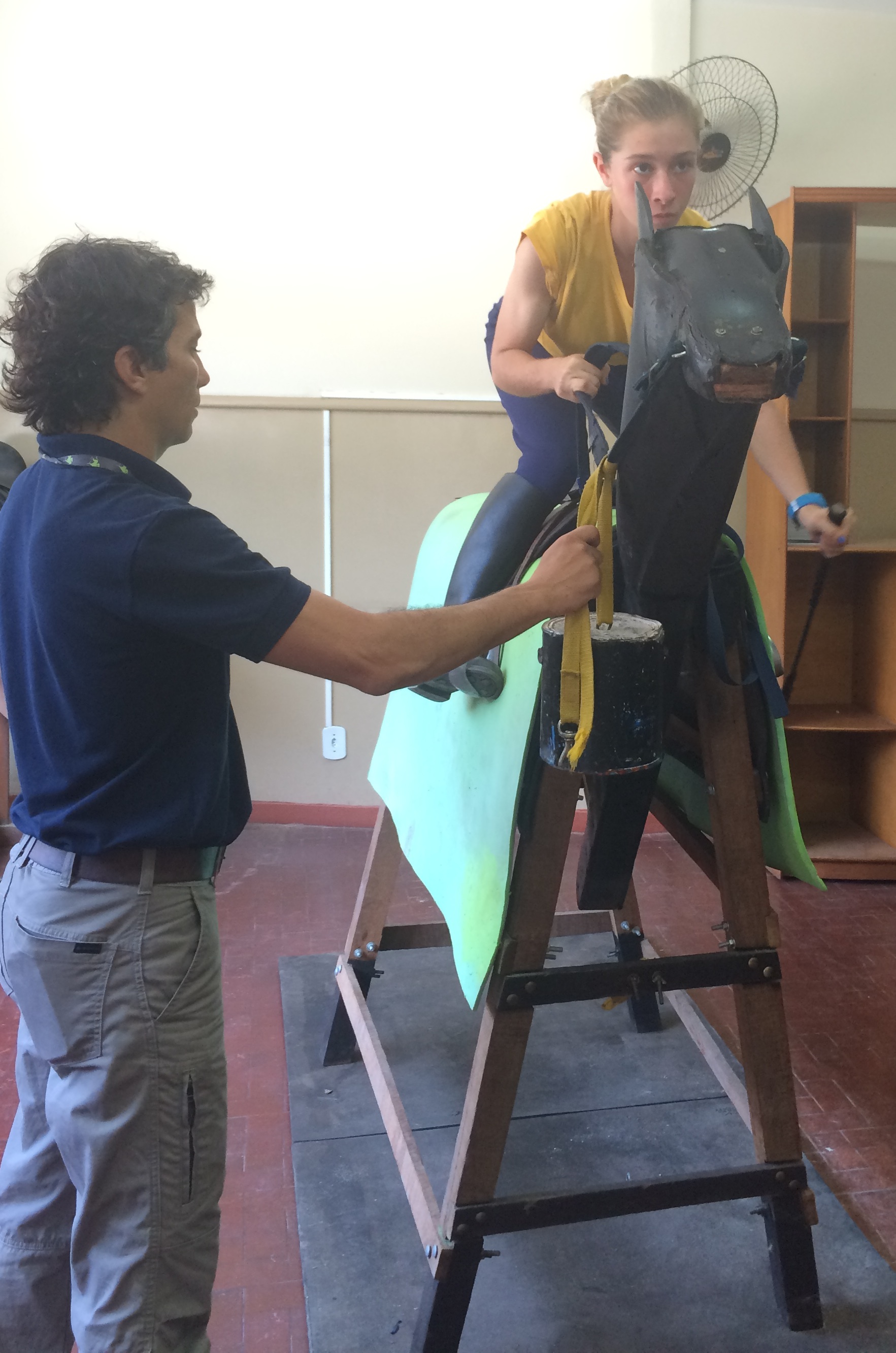 The school yard resembles a cross between a children's playpark and an army training session, as the riders cling to the railings in jockey position, sitting one behind another on an elongated concrete vaulting horse, or line up military-style, lead weight in one hand, whip in the other, as they repeat the movements of riding a finish.
"We would love to have a real mechanical horse for them to train on," admits Mayra Frederico, "but we can't afford it, so a friend of the school made one for us and it serves the purpose."
Victoria Dias is to be found perched aboard this makeshift covered wooden frame under the watchful eye of Cardoso, who weighs down the right rein with a concrete-filled paint pot as he asks her to wield her whip with her left hand. "It is very hard for a girl. But every day, I try to put in my mind and other people's minds that I can do this. It's difficult. I don't have the strength that the boys do, but I can do this. Riding horses isn't just about strength but we need to be able to control them …"
Meanwhile, Mateos, a 16-year-old from a favela (shanty town) community on the outskirts of Rio, is crouched on an inflatable half-sphere trying to pinpoint his centre of gravity to stop wobbling as he simulates a ding-dong battle to the line. "His parents are so pleased that he's here," says Mayra Frederico. "Where he comes from there's not much opportunity to find a job, and he was starting to get himself into trouble. He's adapted well to life here at the school, but the strict rules were a shock at first."
Leading the way on nutrition
There may be no cardiometer, treadmill or state-of-the-art mechanical horse at the apprentice school of Rio de Janeiro, but the academy is at the cutting edge in one vital area of jockeys' lives. Frederico says: "The main problem we have here, like everywhere in the world, is that the jockeys don't maintain weight, they 'do their weight'.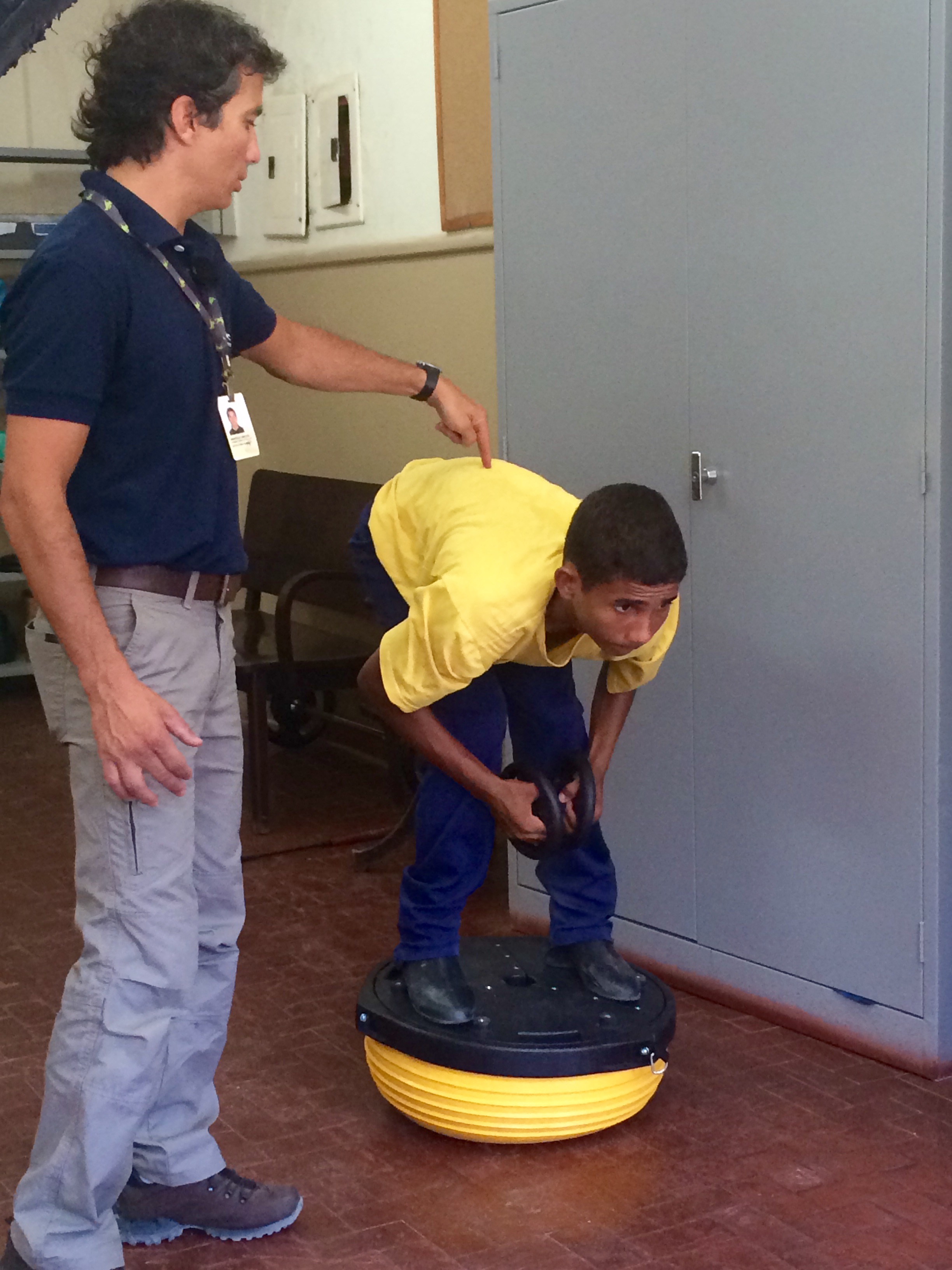 "What I wanted when I started working here at the school is for them to learn how to eat properly. We tell them, this is a sport, they are athletes, so they have to have a life like an athlete. They can't go partying every week, eat what they want, have McDonald's and maintain a stable weight."
The apprentices have regular lectures from the in-house nutritionist, who closely surveys their food intake. Each youngster eats six meals per day, with quantities carefully calculated for each individual, depending upon their needs. Saturday night is the one time they are allowed to indulge, and it is the task on the nutritionist on Sunday to compensate for their excesses with a specially-adapted lunch.
Frederico continues: "I am proud that my apprentices have breakfast and lunch before coming to the races and riding. And it's a proper lunch of beans and rice, while some of the older jockeys spend two days with just a tiny piece of cheese."
A Darley Flying Start graduate who has had the opportunity to discover the best of international racing, Frederico has high hopes for the role that the apprentice school of Gávea can play in the future of Brazilian racing. "The school represents the future of the industry," she says. "Jockeys can often become trainers once they finish riding, so if we can raise very good jockeys, provide excellent professional training from when they are young, they are going to be great professionals when they are older too."
In the meantime, the apprentices have more immediate ambitions - as one hopeful reflects: "Joao Moreira is one of the greatest stories I have ever heard; he came from nowhere and now he is at the top. It is my favourite dream to do as he has done, to travel the world riding horses. And, as for Jorge Ricardo, we all wish to have 13,000 winners like him."