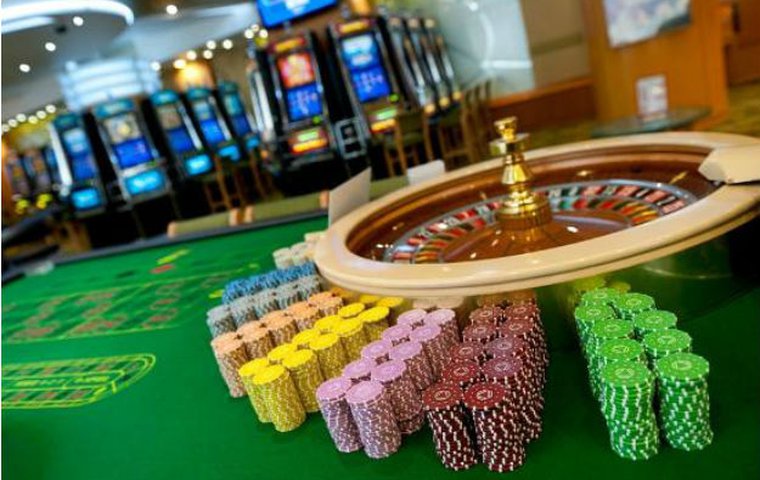 While putting together a list for Santa (yes, I've been good – most of the time), I'm also doing my best to figure out exactly how much I've wagered on horse racing in the course of the last 40 or so years.

My thought is that, once I get a somewhat accurate figure, I'm going to submit it to each American politician who says playing Daily Fantasy Sports (DFS) is not gambling and ask for a refund of all the pari-mutuel taxes that were erroneously taken out of the games of skill I've played at racetracks for the last four decades.
The total will not be exact, but I'm willing to give Uncle Sam a break and submit a bill for a few thousand dollars less than it should be. I'm not greedy. I just want what's fair.
And if DFS are indeed "games of skill" and not gambling, as their backers say, then handicapping a horse race and putting money down on it is also a "game of skill" and not gambling and there should not be pari-mutuel taxes on the sport.
So I want a refund for all those years when I wasn't gambling.
Fair is fair, right?
Of course, this is all in jest, yet it should illustrate how one of the most intense debates the gambling, yes, gambling world has seen in recent years is actually rather laughable for anyone who plays the ponies.
A gray area in the law
If you live in the United States and are unfamiliar with daily fantasy sports games, then you probably dwell in a cave or are one of those poor travelers shipwrecked on Gilligan's Island. Until recently, when lawmakers started to act against them, ads for DFS sites were a never-ending presence on American television, explaining how easy it can be to win a million dollars. Simply put together a mythical team in the sport of your choice and your squad competes against other players' teams in a competition based on points earned from key statistical categories. Win one of their biggest games, and you're a millionaire.
See? Simple. With no luck at all involved.
Just skill.
While the founders of leading DSF sites DraftKings and FanDuel deserve some kudos for finding a gray area in the Unlawful Internet Gambling Prohibition and Enforcement Act of 2006, to hear them and their supporters justify the existence of DFS games by claiming they are purely "games of skill" makes one wish there was a little Pinocchio in their veins. Wouldn't it be great to see how big their noses grow when asked if they actually believe DFS games do not meet the generally accepted criteria for gambling?
Let's face it. Is someone honestly going to say there's "skill" in predicting Tom Brady will throw a few touchdown passes and putting together a trifecta in the seventh race at Belmont Park is "luck?"
Please.
In the past few months, after incessant ads for DFS sites made the companies' spokespeople a more ubiquitous presence on American television than even the Kardashian family, opposition against them began to mount. At least six states have taken action to block their residents from playing DFS games, including New York, where on Dec. 11, New York Supreme Court justice Manuel Mendez backed State Attorney General Schneiderman and issued a preliminary injunction that prevents state residents from being customers of the likes of DraftKings and FanDuel.
Racing fans are potential DFS customers
The DFS companies, of course, are not heading into the night quietly. They claimed the judge misinterpreted the law since they are merely taking "entry fees" and not wagers, and later in the day on Dec. 11, an appeals court ruled the sites could stay open in New York until a final verdict in the case is rendered.
And, with that in mind, good luck tomorrow when you head out to your nearby racetrack and place your "entry fees" on the daily double.
Clearly, this brouhaha is not going away anytime soon and what's most interesting as the debate intensifies and more and more states move to close down the DFS sites is that casino operators are leading the opposition with the horse racing industry nowhere to be seen.
Casinos can see the threat to their handle when a DSF company boasts about taking in some $2 billion a year in wagers. Er, I mean skillful predictions.
Horse racing needs to see it as well because it's even more vulnerable than casinos if DFS games become more rampant.
People who wager on horse racing are highly inviting future customers for the DFS sites because handicapping a race is basically the same homework as building a fantasy line-up for a football or baseball game.
While some tracks are currently profiting from sponsorship and advertising deals with DFS sites – Draft Kings sponsored the Belmont Stakes and Breeders' Cup Filly and Mare Sprint this year - in the long run, more horse racing fans figure to migrate to fantasy sports than vice versa because of a superior takeout model and the enormous popularity of professional sports leagues like the National Football League and Major League Baseball. The DFS sites generally take out about 10 percent from each "wager," while horse racing handicappers have twice that amount taken out of some of their wagers.
Under the present terms, DFS games would make better financial sense for a gambler, except, of course, that DFS games are not gambling – wink, wink.
Lobbyists need to be ready
While DFS games are obviously gambling and legislators and law enforcement officials are trying to shut them down, it wouldn't be surprising at all to see a compromise that ultimately leads to changes in laws so that they become a legal form of gambling with pari-mutuel taxes applied to them. With hundreds of millions of dollars in potential tax revenue sitting there right in front of them it's hard to believe politicians will resist the urge to rake every single one of those greenbacks in.
And, if that happens, horse racing needs to have its lobbyists jump in and seek compensation from the government due to this new form of competition. After all, while DFS sites might have millions of customers, the workforce is miniscule. The horse racing industry, on the other hand, employs hundreds of thousands of people and deserves a cut in pari-mutuel taxes and other benefits and protections to help stay afloat and preserve all those jobs that help drive the economy.
Under that scenario, with so much new revenue pouring into the government's coffers thanks to DFS games, there's no reason why horse racing should not receive a break to help it maintain its share of the gambling pie.
How this all turns out promises to be an intriguing melodrama in the coming months with plenty of eyes focused on it and important consequences for a "gambling" entity such as horse racing.
I know I'll be watching – once I tally up all my bets.