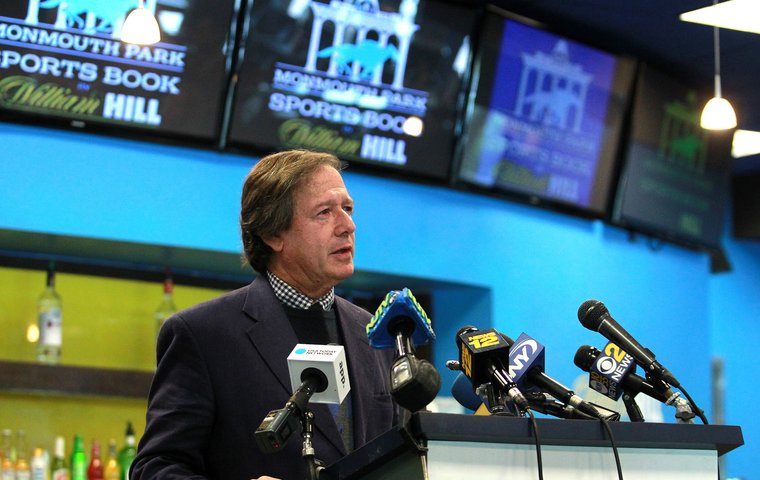 The Supreme Court's groundbreaking ruling last week, which opened the way for widespread legal sports betting across the United States, presents the racing industry with a major business development opportunity - but there is much to be done, and many challenges to face, before advantage can be taken.

Many media reports have stated that the Supreme Court has legalized sports betting in the country, which of course is not accurate. Rather, the court struck down a 1992 Federal law that effectively restricted sports betting in all states except Nevada. All states now can decide if they want to implement sports betting.
For those that do, legislatures and relevant regulators will need to promulgate laws, rules and regulations that will govern sports betting in their state. But what comes next?
New Jersey, whose challenge led to the Supreme Court ruling, has a head start over most states. Monmouth Park and William Hill, one of the world's leading betting companies, did an exclusive deal in May 2013, and since then William Hill have invested over $1 million in building a sports betting facility at Monmouth, which they want to open in the next month.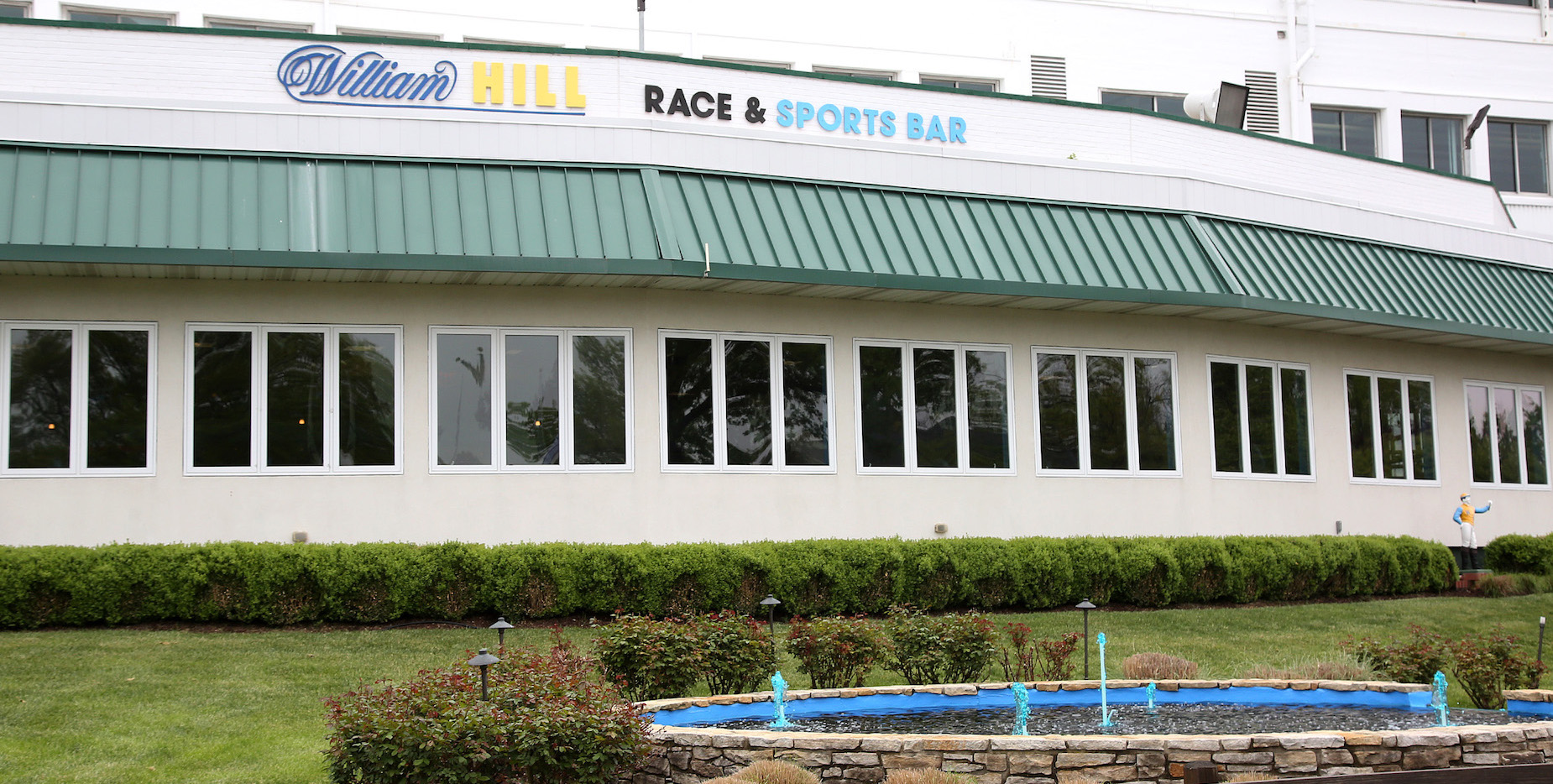 Importantly, William Hill are bringing experienced management talent from their other properties as well as also hiring staff from the local market. Plans call for the construction of a new $5 million facility at Monmouth Park in the next year.
Elsewhere, there is much uncertainty. Racing states like Maryland, California and New York face differing challenges.
Maryland, for instance, needs to authorize a public referendum by November, otherwise it could not hold one until 2020, with the earliest launch of sports betting business in 2021.
In California, where sports wagering is currently illegal under state law, the deadline for the legislature to develop and include any constitutional amendments for a statewide November 2018 referendum is just five weeks away - on June 28. This measure would require a two-thirds approval by the state Assembly and Senate and approval by Gov. Jerry Brown before it can go to a statewide referendum. When/if the law is passed, there is much uncertainty as to which entities will participate in sports and who will regulate it, as Steve Andersen says in this article in the Daily Racing Form.
Fortunately, the Stronach Group has strong racetrack ownership positions in both Maryland and California, and the management group has strongly stated support for sports betting in their respective markets.
In New York, in 2013 legislation was somehow passed that granted four new as yet undeveloped full-blown casinos, and sports betting licenses to them and them only. However, no specific rules and regulations were included in the bill, leaving the overwhelming percentage of the racing and gaming facilities currently out of this now 5-year-old sports betting legislation. Clearly, racetracks (harness and Thoroughbred), racinos and the five remaining OTB (off-track betting) regional operations will need to be included.
Assemblyman Gary Pretlow, who chairs the Racing and Wagering Committee, has stated that the OTBs have to be included in any NY state sports wagering plan. If historic behavior prevails, this will be a political and operational nightmare.
Here is a state by state breakdown of the status of each state's sports betting initiatives.
So it is clear that the roll-out of sports betting across the United States will be regionalized and episodic at best. While the NTRA (National Thoroughbred Racing Association) have stated they are most effective on national initiatives, it will be important for the sports betting initiative to have some strong racing leadership representing all constituencies.
Here are five areas the racing industry needs to focus on to benefit from the sports betting initiative:
1. Make sure racing and betting are offered in a compatible manner
There have been many concerns expressed about the possible cannibalization of racing handle by sports bettors. In The Blood-Horse last week, Daniel Singer and Ben Vonwiller, who lead the McKinsey & Company Global Sports and Gaming practice, wrote in this compelling article that there are numerous strong racing countries where sports betting and Thoroughbred racing are very compatible. They also strongly advocate introducing new wagers and launching cross-selling programs between sports betting and horse racing.
2. Understand risk management
It will be essential that racetracks partner with sports betting entities to conduct that business and use their own people, who understand the risk management aspects of sports betting. Unfortunately, most racing executives in the U.S. do not know much about risk management because their pari-mutuel wagering does not require it. All U.S. racetracks take their takeout right off the top of the wager and then re-distribute the proceeds to the winning bettors.
Sports betting is all about risk management. The racetracks have to understand and embrace risk management if they are going to succeed in sports betting.
3. Learn about takeout
The biggest economic issue in the Thoroughbred racing versus sports betting discussion is racing's much higher takeout. If your sports betting customers do not know already know (and they probably do) that there is a huge disparity between the approximately five percent takeout on a sports wager and the 20 percent blended takeout for almost all racing wagers, you will need to have strategies to address this.
Racetrack executives who get involved in sports betting have the opportunity to learn the benefits of lower takeout and the money that goes back to the customer on winning bets. These funds almost always get immediately 'churned' back into new racing or sports wagers.
I implore them to use this sports betting business opportunity to learn more about the elasticity of takeout and the benefit of churn for their wagering volumes and profits, with a goal of reducing takeout especially on straight bets.
4. The question of tax
I believe the biggest risk to the business of sports betting in the U.S. is that the state officials drawing up the rules and regulations will tax the businesses at higher rates than the businesses can absorb.
When I was at NYRA and worked with the state and the OTBs, it was shocking to see New York City OTB handling $900 million annually on racing, paying only a three percent simulcast or statutory fee to the racetracks and then go into bankruptcy in December 2009. Exactly one year later, NYCOTB declared insolvency and closed down completely, leaving NYRA with a $20 million IOU that never got repaid.
In addition to the state's fees and taxes, the sports leagues have been talking about the need for a one-percent integrity fee for the use of their product. That does not sound like a lot but, if the effective takeout is five percent on a sports bet, can one afford to pay the teams 20 percent of your gross margin?
Mark Cuban, owner of the Dallas Mavericks and an astute business owner, has stated that sports betting will double the value of his team, largely through the increased visibility and media attention that will accrue to the Mavericks through sports wagering.
5. Develop the live track experience
Another point to keep in mind is the importance of the benefits tracks currently have from the Interstate Horseracing Act of 1978. This allows a racetrack, with the permission of its horsemen's organization, to sell its live racing signal to other tracks and account wagering firms across state lines in other states and countries.
While, in sum, simulcasting has had a positive impact on the racing business, the economics from this model truly result in under-payment to the tracks and purses. Currently, on average, a racetrack handles only ten percent of its total wagering on track.
Sports betting is a huge opportunity to cultivate the sports bettor for his/her racing and sports betting business and to bring them to the track. There has been no incentive for the racetrack to put capital dollars into the racing facilities as their attendance declines. Sports betting is a huge opportunity for the live track experience and will attract new customers.
In the last two decades, the British and Irish racecourses have demonstrated tremendous value to their business by concentrating on the hospitality and comfort of their customers. It is essential that each state mandates that the customers should be allowed to wager only in their home state and not to open the market up to out-of-state ADWs (Advance Deposit Wagering operations) that will effectively result in the loss of customers.
The racing industry needs to attack sports betting as a business development opportunity. Technology enhancements, expanded customer service, new product development and attractive facilities represent a huge opportunity.
Improved communication among the racetracks and cooperation and working together on sports betting will yield positive long-term returns to the tracks and refresh their customer bases.