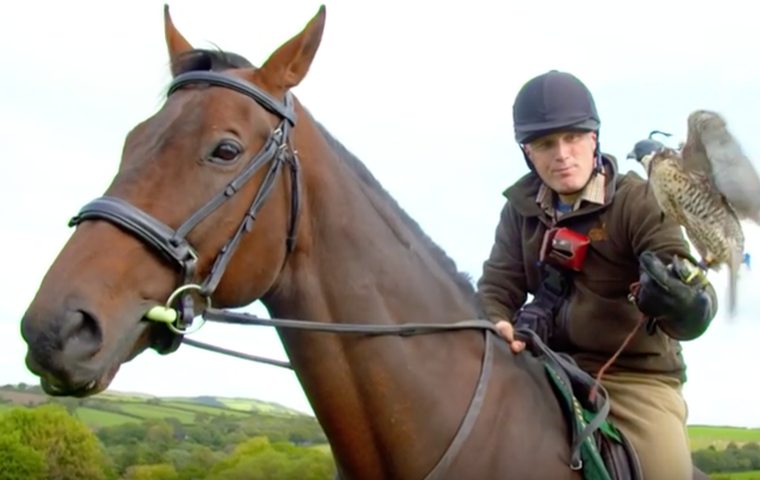 He was pretty good on the racetrack, as anyone familiar with his win in the Group 2 Sandown Guineas in Australia in 2008 will testify. Now, however, the former Godolphin runner Caymans is showing some good moves in an altogether different area.

There are many cases of ex-racehorses being retrained for second careers in polo, show jumping and other equestrian activities, but it's less well known that off-track Thoroughbreds are in demand in the world of falconry.
Which is how the one-eyed Caymans has found a new lease of life at Dartmoor Hawking in the south-west of England.
The 12-year-old gelding, who achieved a classic-standard peak Racing Post Racing of 118 during a three-year career that saw him compete at a high level in Australia, Dubai and Britain, joined Dartmoor Hawking after the falconry centre approached Godolphin Rehoming to see if they had any horses available who might be suitable.
And Caymans, who has been in his new job for just two months, has taken to it superbly. As falconer Martin Whitley explains in the Godolphin video below, "He's an absolute gentleman to work with."
Watch the video to see Whitley demonstrate what's involved for the horse working with these amazing birds.