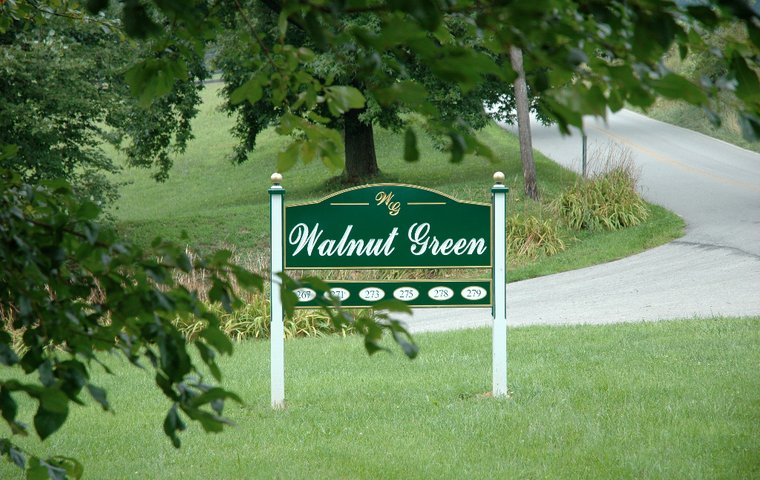 More than 1.2 million people tuned in to a webcam to watch April the Giraffe give birth at a New York zoo in 2017. Mark Reid, owner of Walnut Green Farm, 40 miles west of Philadelphia in Chester County, Pennsylvania, plans to capture at least some of that same excitement with a webcam that follows the birth of a foal of Triple Crown winner American Pharoah.

The 24/7 live video feed can be viewed here, with an anticipated due date of March 16 for the foal.
"To say that everyone here is excited about the birth would be an understatement. This is our way of sharing that excitement with the rest of the world," said Reid, whose career in the industry began in 1974 under renowned trainer Dick Dutrow. "Some folks have even suggested throwing a baby shower. In my 45 years in the industry, I've never attended a horse baby shower, but I'm open to ideas for what that might be."
Though a baby shower has not been officially confirmed, Reid did note that a creative gender reveal (the gender won't be known beforehand) is being discussed.
The mother of American Pharoah's future offspring is High Quail, a 2006 mare by Tiznow. She boasts a star-studded damline, including Seattle Slew. High Quail is owned by Dan Smart Angle LLP.
The idea to install a webcam came after a conversation between Reid and members of the Pennsylvania Horse Racing Association. Setting up the live video feed wasn't easy, however, as the farm had no existing internet infrastructure.
"Pennsylvania has a rich history as the breeding ground for many legendary horses, including Smarty Jones, who won the first two legs of the Triple Crown in 2005," said Pennsylvania Horse Racing Association President Pete Peterson. "It's hard to say what the future holds for this foal, but we predict big things, and we're looking forward to welcoming him or her to the world."
Since its founding in 2005, the 100-acre Walnut Green has produced many championship-caliber horses, including 2011 Kentucky Oaks winner Plum Pretty, who was bred, born and raised at the farm.