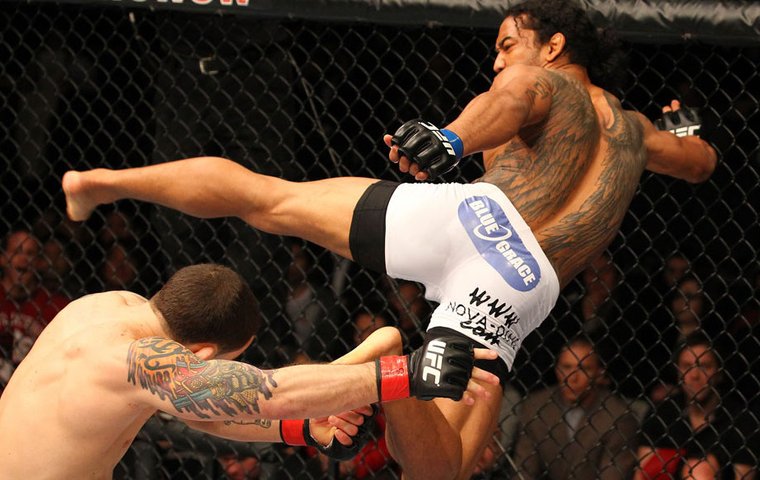 As someone who has spent approximately 40 years in the racing business in the United States, including nearly a decade as the deputy attorney general and later the executive director of the New Jersey Racing Commission, I am always eager to hear discussion and opinion focused on state racing commissioners.

And it seems like many of them revolve around one central question: do we, as an industry, want a racing commissioner to be a conflict-free individual who knows little about our complex sport? Or do we want someone with experience and involvement in the sport even if he or she may still maintain industry interests or allegiances?
In the wake of the highly unusual mano a mano altercation involving trainer Steve Miyadi and jockey/racing commissioner Alexis Solis in California last September, two longtime observers of the sport weighed in on the 'conflict-of-interest' issue.
Daily Racing Form columnist Jay Hovdey concluded that having licensed active owners and breeders serving as commissioners was, "a bad idea, rife with potential conflicts of interest but perpetuated by the thinking that commissioners must have experience in the business in order to be effective commissioners."
More conflicts of interest than ever
A few months later, Alan Balch authored an insightful and thought-provoking essay on conflicts of interest as they pertain to state racing commissioners in California Thoroughbred Trainers Magazine.
Balch also emphatically made the point, in the following two sentences, that anyone serving as a state racing commissioner should be conflict-free: "It seems to me, based on nearly 50 years now paying close attention to racing, that our sport is rife with more actual conflicts of interest – and, at the very least, way more appearances of conflict of interest – than ever before. It can't be helping the popularity of our sport, confidence in it or betting on it."
I concur with both those gentlemen. Clearly, change is needed. The status quo will not suffice.
Beyond my professional experience at the New Jersey Racing Commission, I also enjoyed the privilege of observing and interacting with regulators in New Jersey, New York and Pennsylvania while managing various racetracks for more than 20 years.
Interesting case studies
With all that as background, I would like to respectfully share my thoughts on the core issue of commissioners and regulators holding active roles within the industry they seek to regulate. Recent statutory changes regarding commissioner qualifications in Pennsylvania and New York provide interesting case studies. And they could not be any more different.
A few years back, New York replaced the long-standing New York State Racing and Wagering Board with the New York State Gaming Commission. It is charged with oversight of the racing industries, the state lottery, and a burgeoning gaming business.
The legislation creating this commission proscribes very strict prohibitions on commissioners and executive staff actively participating in the racing industry during their tenures and specifically mandates required business and governmental qualifications. To wit:
CPA (certified public accountancy) experience or

Comprehensive knowledge of corporate finance or

Experience of racing/gaming regulation/management or

Law enforcement experience
Pennsylvania, on the other hand, has taken a very different tact.
Amid a crisis in continued funding for equine regulatory activities, a political negotiation took place. The industry agreed to surrender purse and breeder funds. In return, it received a very significant seat at the table as regulators in a new state horse racing commission comprising both racing breeds as separate bureaus.
Unsettling detail
The respective horsemen's groups and breeders collectively name selection of four of nine commissioners through control of appointment lists from which the governor must select candidates. A fifth commissioner is a third-party veterinarian.
If you think that is bad governance, then this detail is even more unsettling: the powers of the horsemen and breeders extend to veto power over hiring directors to oversee the respective bureaus, as well as veto power over regulations - including medication rules!
In a nutshell, New York wants conflict-free commissioners; Pennsylvania, on the other hand, allows conflicted horsemen/breeder commissioners to effectively self-regulate.
Is it any wonder uniformity of medication regulation across all 38 states remains so elusive?
This issue casts a large shadow on the governance of the sport, practically begging for an open and frank discussion. Yet the trade association of the state racing commissions, the Association of Racing Commissioners International (ARCI), publishes a voluminous 524-page Model Rules of Racing that is largely silent as to recommended conflicts of interest provisions for commissioners.
Sensible best practice
For a logical, sensible best practice, the ARCI, and the entire industry for that matter, need look no further than the United States Anti-Doping Agency (USADA) to clearly realize and fully appreciate the benefits of an independent, conflict-of-interest-free regulator.
USADA, recognized by the United States Congress as the official anti-doping organization for all Olympic sport in the United States, began operations in 2000. As an independent, non-profit organization, it was given full authority to execute a comprehensive national anti-doping program encompassing, while also developing programs, policies, and procedures in each of those areas. Importantly, its bylaws contain strict conflict-of-interest limitations that have helped USADA avoid the kinds of entanglements we have so often seen in racing.
Since its formation, USADA's efforts to protect clean athletes have been instrumental in numerous international investigations, including several high-profile steroid abuse cases, the BALCO laboratory conspiracy in San Francisco and the systemic doping in the sport of cycling.
Interestingly, USADA's anti-doping prowess has been in demand from other sports. In 2015, the Ultimate Fighting Championship, which is described as the fastest-growing sport in the world, contracted with USADA to be its official, independent anti-doping agency.
The way to go
The federal legislation that was introduced in 2015 by Congressmen Andy Barr (R-KY) and Paul Tonko (D-NY) also recognizes USADA's expertise and experience. The bill would create a private authority whose board would be comprised by a combination of USADA experts and conflict-of-interest-free industry representatives whose sole responsibility would be the regulation of racing from an anti-doping perspective.
To be clear, USADA's authority would be limited to medication and drug-testing and the legislation would not usurp any of the other powers of the various state racing commissions; in fact, it could free them up to focus more sharply on the critical oversight and regulation they regularly provide in other areas.
In the end, this bill would eliminate conflicts of interest and, just as importantly, the appearance of conflicts of interest that Messrs. Hovdey and Balch spotlighted in their 2016 articles.
To boost the integrity of the horseracing, we need regulatory leadership that is conflict free. The approach taken by USADA and the Horseracing Integrity Act is the way to go.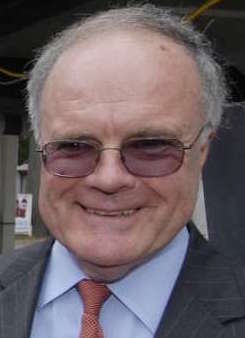 Hal Handel is a former deputy attorney general in New Jersey who supervised the state grand jury investigation into the Tony Ciulla race fixing scandal in the 1970s. He later served as executive director of the New Jersey Racing Commission and served in executive capacities at Monmouth Park, Meadowlands, Philadelphia Park, and the New York Racing Association.
He is a past president of the Thoroughbred Racing Associations of North America and a past chairman of the Thoroughbred Racing Protective Bureau. He is a member of the Water Hay Oats Alliance and provides consulting services to The Jockey Club.