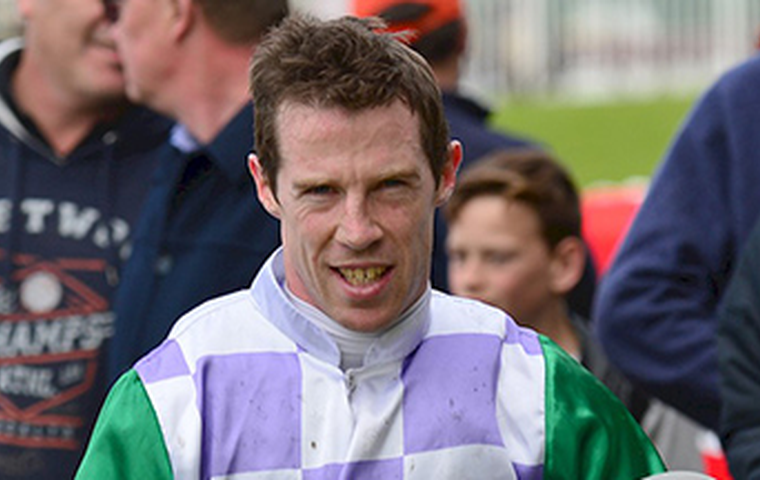 James Willoughby picks out the jockey, trainer, owner and sire who made the biggest impact on the TRC Global Rankings in the week that ended on Sunday.

TRC JOCKEY OF THE WEEK
Mark Zahra (+8pts, #33 from #41) rode the most Group or Graded winners last week, with three. Honourable mention also goes to double scorer Damian Lane (+2pts, #25 from #26) but this award goes to a hugely underrated talent in Australian-based Irishman JOHN ALLEN (+10pts, #66 from #82) for Flemington wins on Saturday in the G1 Mackinnon (on 25/1 outsider Trap For Fools) and G2 Matriarch (9/1 shot Kenedna).
Allen is also an accomplished jumps jockey, but he is better known as a key cog in the Darren Weir machine. Weir considers him an elite horseman, and Allen is making the most of his opportunities. The 34-year-old is now 12-75 (16%) in the three-year window – 11 of them for Weir – moving up from a ranking of #303 in 2016, to #123 in 2017, to a career-best slot now.
TRC OWNER OF THE WEEK
No individual concern scored more than one win, so GODOLPHIN (no change, stay #2) get priority by dint of Sheikh Mohammed's operation breaking through in the Melbourne Cup at Flemington with Cross Counter. They added a G1 VRC Sprint Classic third with Jungle Cat.
On this day last year, Godolphin's G1/G2/G3 line was 46/90/92 for 1072pts; this week the same numbers are 60/88/101 for 1080pts. This confirms the operation's upswing in both aggregate and efficiency. But Coolmore Partners (-1pts, stay #1) are still 15pts clear – there is work to do.
TRC TRAINER OF THE WEEK
Veteran Japanese trainer HIDETAKA OTONASHI (+8pts, #69 from #93) was the only member of his profession to saddle two winners this week. The 64-year-old – in our top 75 for 116 out of 254 weeks – won a pair of G3s, the Fukushima Kinen and the Musashino Stakes at Tokyo.
We had Otonashi as the top-rated trainer in the Fukushima contest, and second-top to Noriyuki Hori at Tokyo. He's ranked #5 in Japan overall, our #1 being Yasutoshi Ikee, the trainer of Orfevre and Satono Diamond, among others.
TRC SIRE OF THE WEEK
Coolmore stalwart FASTNET ROCK is one of the most reliable producers in the world. This week he added a pair of G3 winners at Flemington, Chatham Stakes scorer Dreamforce and the filly Bleu Roche in the Roses Stakes. He gains 3pts and moves up a tightly packed cluster from #17 to #12.
In 2018, only Galileo (38), Dubawi (37) and Deep Impact (30) have sired more Group or Graded winners. Fastnet Rock – whose G1-winning son Merchant Navy has retired to Coolmore this year – has been a top ten sire for 28 weeks, a top 20 sire for 101 weeks and a top 30 sire for 168 weeks (of 254). He reached a high of #6 for ten weeks in 2014 and was last in the top ten this June.
Click here for a list of all last week's biggest TRC Global Rankings points gainers.
Click here for a list of all the week's Group and Graded winners.