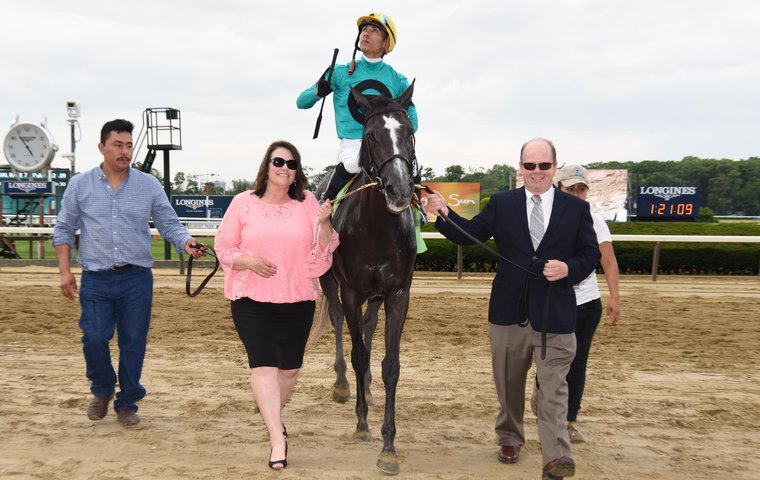 A decade ago, the New York breeding industry was in a steep downturn. The 2008 economic crisis had led to farms closing and mares being shipped to other states, and a program that had worked to establish itself with quality breeding seemed in danger of becoming almost irrelevant.

Fast-forward to 2018, and the situation is quite different. The infusion of revenue from alternate gaming into New York Racing Association (NYRA) purses provided horses bred in the state with an opportunity to run for good money, and, as the economy improved, farms opened or reopened, mares came back, new breeders entered the industry, and now, the appearance of a New York-bred in a Grade 1 winner's circle, in the U.S. or abroad, is hardly noteworthy. Just this spring, Audible won the G1 Florida Derby and was third in the Kentucky Derby.
Like many of the notable New York-breds over the last few years, Audible was sired by a stallion standing in Kentucky. According to New York breeding rules, where a mare foals and the time she spends in the state determines her foal's eligibility for registration as a NY-bred, not where the foal is actually conceived.
Click here for full details of the New York owner and breeder awards
Unlike Audible, the multiple G1 winner Mind Your Biscuits is a New York-bred sired by a stallion, Posse, who was standing at the time in the state (he has since moved to Uruguay). And, as the breeding industry here establishes ever-firmer footing, several programs exist to boost and highlight the status of not only New York's mares, but also its stallions.
The New York Stallion Stakes Series comprises ten races over the course of the year, taking place at all three NYRA tracks: six races at Aqueduct Racetrack, two each at Belmont Park and Saratoga Race Course. For a horse to be eligible to run in the series, its sire standing in New York must have been nominated to the program for foals of that year. The fee for stallion nominations is $2,500 or the stallion's advertised stud fee, whichever is higher.
Belmont's two Stallion Stakes Series - the Cupecoy's Joy Division for 3-year-old fillies and the Spectacular Bid Division for all 3-year-olds - both over seven furlongs on the turf, were run on June 24. The two races attracted a combined 26 entries, and a dozen New York stallions were represented.
The winner of the Cupecoy's Joy Division, Kreesie, is by multiple Graded stakes winner Cosmonaut out of the Three Wonders mare Three Emeralds. She was was making her stakes debut. Kreesie was purchased privately by Gerald Kresa and Susan Kresa, who live in Minnesota but have campaigned a number of New York-breds and retired their mares in the state to breed.
"We liked Cosmonaut to begin with," said Gerald, "and you could see she could move."
The Kresas bred in New York and own stakes-placed Lady Kreesa and multiple Graded stakes winner King Kreesa; the former was bred this year to Big Brown, winner of the 2008 Kentucky Derby and Preakness, who stands at Irish Hill & Dutchess Views Stallions, just outside Saratoga Springs.
The Kresas were delighted to discover after they purchased Kreesie that she had been foaled at the same farm as both Lady Kreesa and King Kreesa - Carlland Stables in Avon, New York.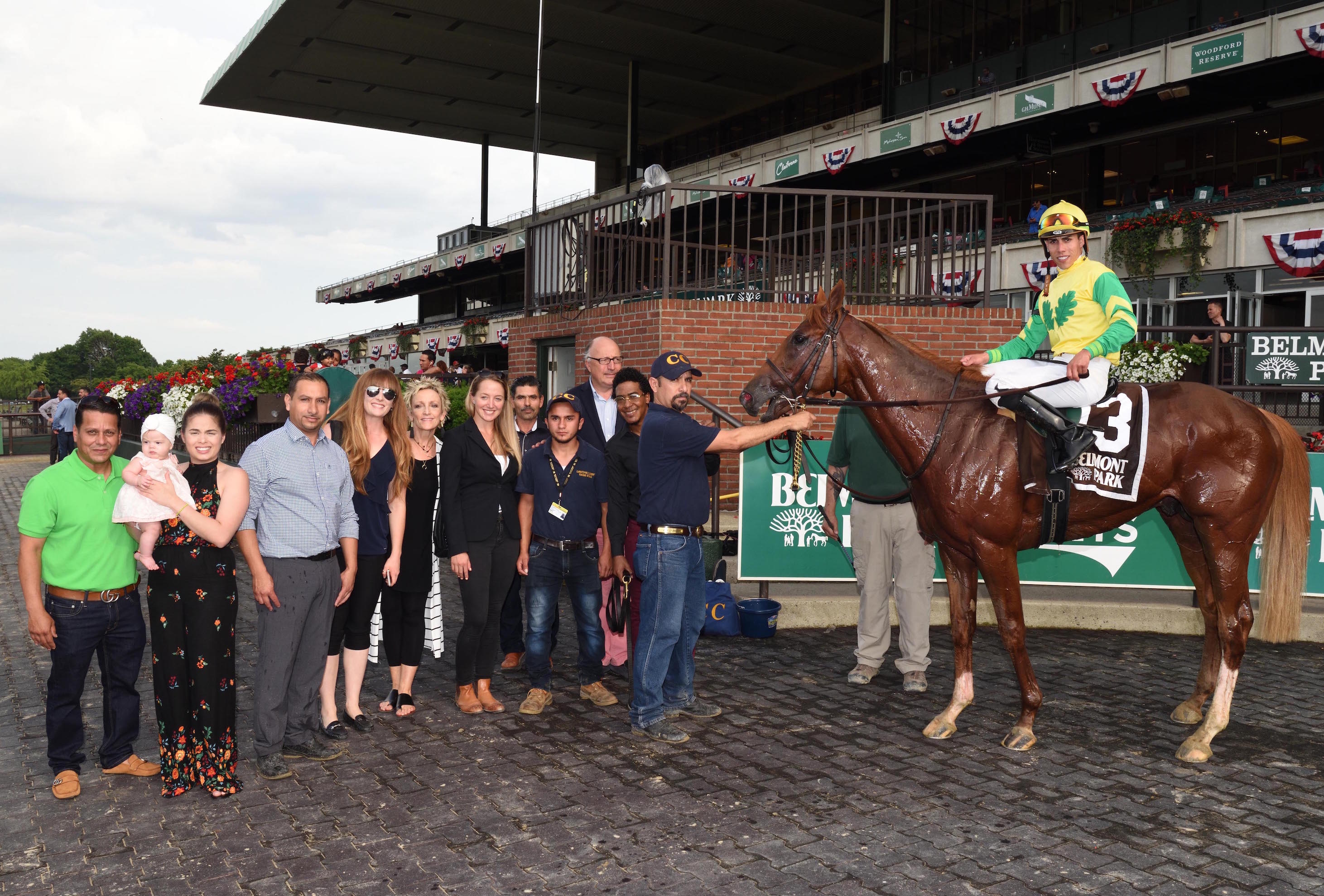 Like the Kresas, Richard Leahy's Oak Bluff Stables is a familiar name in the New York-bred program. The breeder of Audible, he often breeds to Kentucky stallions, but in the case of Lady Renaissance, a horse he purchased in 2009 as a broodmare, he stayed in-state to breed to Freud, one of the most successful stallions in New York. That foal, Therapist, won the Spectacular Bid Division of the Stallion Stakes Series.
"I've always thought highly of Freud," said Leahy. "He's a full brother to Giant's Causeway, and it was going to be a late cover, so it was a value play and the logistics in New York made more sense."
Freud is the current leading sire in New York, a not-uncommon position for him, and he stands at $7,500. The win in the Spectacular Bid Division pushed Therapist's earnings to nearly $309,000.
Leahy usually sells the colts he breeds and keeps the fillies, and in 2016 he brought Therapist to the Fasig-Tipton sale of preferred New York-breds in Saratoga. The colt failed to meet his reserve, and on the advice of one of his bloodstock agents, John Donaldson, he decided to keep the horse to run.
"John said, 'He's put together in all the right places, and he could be fun,'" said Leahy.
Leahy has a yearling full sister to Therapist who has yet to be named, giving him the option for another clever name, something Freud has been providing for breeders for 15 years.
While he has found success breeding to New York stallions, Leahy also says that the state's resident-mare program is largely responsible for New York's ascendant breeding industry.
"It's a vibrant program," he said. "If it is correctly administered, it will promote more and financially viable New York Thoroughbred farms, help produce more competitive NY-bred racehorses and help preserve more open green space. Overall, a more competitive product with a solid economic foundation for the industry."
And, like all breeders, his priority is breeding good horses that can compete in the prestigious races and produce quality offspring, and it's that consideration that drives his pedigree decisions.
"How do you get horses to win at the highest level?" he asked, rather rhetorically. "New York is the premier racing venue in the country, and more and more New York-bred horses are going toe-to-toe with the best horses in the world."