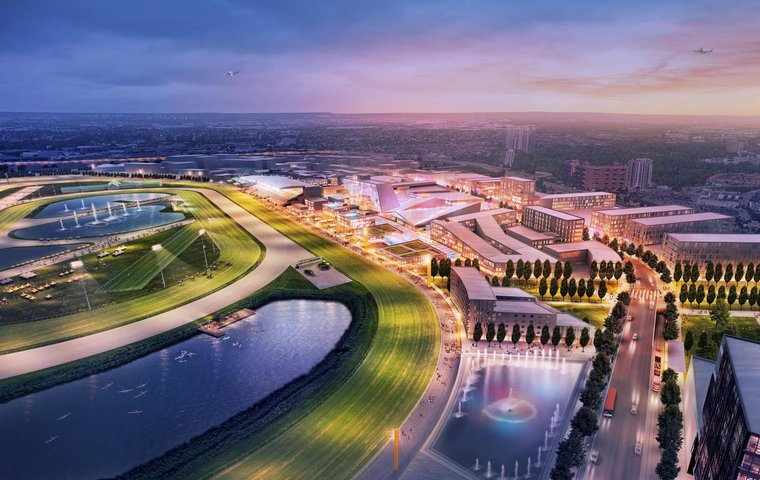 Sandwiched between Pearson International Airport and an industrial area north of Toronto sits Woodbine Racetrack, a 700-acre property of sprawling, green paradise. It is easy for frequent visitors to take the landscape for granted, but Woodbine's sheer size dwarfs even that of its closest North American rival, Belmont Park.

There is the racetrack itself – a unique outer turf course, an inner synthetic main track, and an even smaller harness racing strip – nestled under a looming grandstand. There is a one-mile dirt training track, another seven-furlong grass course within that, and even a peaceful, half-mile path called Baker's Acres tucked into a corner behind the barns.
Despite all that, Woodbine still has acres of open, unused space. Plans have been made to create a city within the grounds, complete with an entertainment center, apartments, and retail, all while keeping the horses and horsemen at the focal point of the experience. But, before those plans could come to fruition, Woodbine executives labored to improve the workplace dynamic.
Woodbine Entertainment's CEO, Jim Lawson, understood the challenges ahead when he was named to that position in 2015. "Racing has competition that we didn't have years ago," he said. "Toronto is a world-class city, but we're competing with the Blue Jays [baseball] and the Raptors [basketball]. The competition for the entertainment dollar is intense."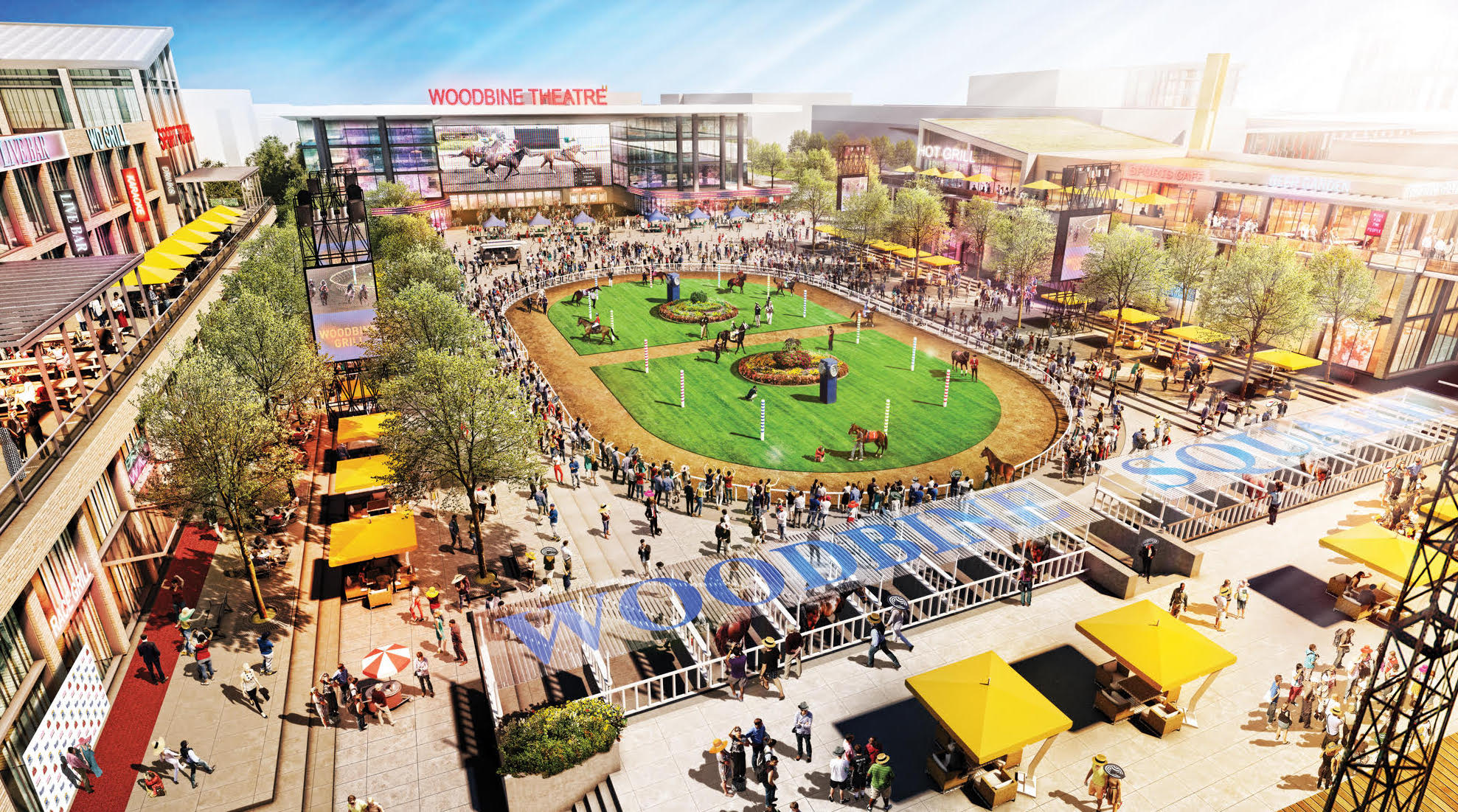 Before addressing the Woodbine product that guests see and experience, Lawson turned inward. "I polled the management team and asked what the first thing we need to fix was," Lawson said. "Six out of eight said culture."
Lawson defined culture as having "a workforce that loves coming to work every day". "This is a fun place to work - the employees look forward to coming here - and that sort of enthusiasm and momentum spills over to our customers," he added.
To test the level of satisfaction within Woodbine's 1,700 full-time employees, the business took part in the Great Places to Work survey. "The first year we had something like 20 or 25 percent participation," Lawson said. "We had a lot of internal communications, a lot of town halls, we hired a culture specialist and added recognition programs. This is something other companies do well, but the horse racing industry does not. Racing is not attracting good young talent, such as the star of the commerce department at Vanderbilt."
Last year, 80 percent of employees participated, and Woodbine did so well in the 'Trust Index' it is now on the list of top 20 employers Canada. "Three years ago that would have been unheard of," Lawson said. "We're getting young people out of top Canadian universities from commerce and business programs. It's fun here, our employees have a say in what is going on."
Once the internal culture improved, it became time to advance the racing product.
Woodbine is famous for its 12-furlong E.P. Taylor Turf Course, with its grass races not only drawing worldwide interest but also driving a significant portion of handle. But Woodbine's Thoroughbreds also shared their racing season with Standardbreds, who raced on the innermost track at night once the Thoroughbred card was completed. The idea to replace the harness surface with a second turf course, which gives Woodbine the option of running six grass races a day, was made possible after a chain of events.
In addition to the main property outside Toronto, the Woodbine Entertainment Group also owns Woodbine Mohawk Park, another 450-acre parcel of land that raced harness horses in the summer and fall.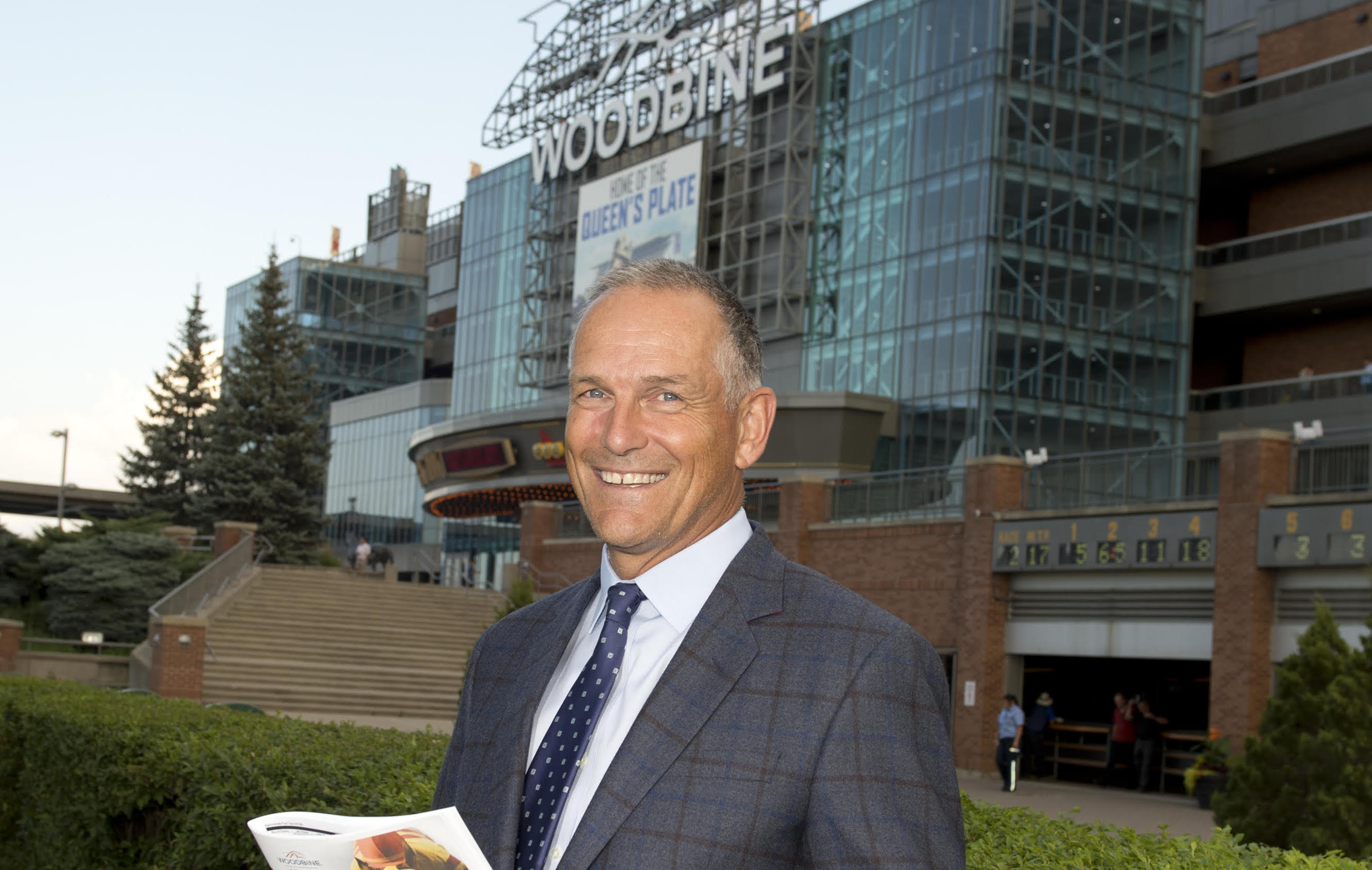 When the Ontario government decided to privatize and thus permit the expansion of gaming at Woodbine and Mohawk, they awarded that ability to Great Canadian Gaming and the development company Brookfield Asset Management. "Brookfield has aggressive plans to invest over $1 billion on our site, from expanded gaming to a music auditorium, restaurants, tiered parking, and hotels," Lawson said. "Part of the agreement is that the same process would happen at Mohawk."
Starting in 2018, Mohawk is becoming a year-round harness racing facility.
Jessica Buckley, the president of Mohawk said, "We've made $10 million worth of investments to winterize the facility and get it ready. The number one priority was winterizing the paddock for our horsemen, with new doors, new windows, and new heat curtains for the winter months. The second biggest thing we did was replaced all of the glass in front of the dining room, which was original glass to the building. We upgraded the bathroom facilities and will continue to invest in the coming years."
With the Standardbreds now year-round in their own facility, that left more options open for the Thoroughbred track.
More wagering on turf races
"We had some debate," Lawson said, "as to whether we should turn the old Standardbred track into a dirt course or another turf course. Like a lot of racetracks, we struggle with horse supply. Our view is that, in order to attract horses up to Canada, we can offer five or six turf races a day at all levels for eight months of the year. The turf goes hand in glove with our Tapeta surface; when we get monsoon rainstorms, a lot of horses transfer nicely from the turf to the Tapeta and aren't faced with running on a sloppy track."
Lawson is pleased with the ultimate decision of a second turf course. "How can Woodbine be effective at recruiting and keeping horses? We think the answer is more turf racing. Owners, trainers, and jockeys like the turf, and on an apples to apples basis we get more wagering in our turf races."
Now comes the challenge of building the new course while the live Thoroughbred meet, which opens on April 21, begins. "We are well under way now to putting the irrigation system in," Lawson said. "We've spent $250,000 to add fiber to it to ensure that it drains well, similar to the turf course in Hong Kong. We will be full bore on installation, and we plan to be racing on it in June of 2019."
Woodbine board member John Fielding added, "It's been proven to us that turf racing does attract more wagering and larger fields and is a very positive thing for the Thoroughbred product, particularly to the other parts of the world such as in Australia and the United Kingdom. We are really trying to do the right thing for the horsemen as well as to grow our business, and our simulcast business. We have a great broadcast that we keep trying to upgrade as well."
Woodbine's Senior Vice President of Technology, Chris Lush, noted exciting developments are being explored a broadcast perspective.
"Last year we did a partnership with DirecTV, where we did the first network broadcast of a live horse racing event in 4K [resolution], first with the Woodbine Mile and then the Canadian International. Our product looks good on simulcast, but even better in a 4K broadcast, which in turn leads to higher wagering. And we want to stop focusing on just North America; where does our product appeal internationally?"
In 2017, Woodbine streamed what Lush classified as a "network level broadcast" for the Natalma Stakes, a G1 Breeders' Cup 'Win and You're In' event.
"We took feed from live high-definition cameras, got separate on-air personalities, and streamed it live to Facebook in partnership with Breeders' Cup," he said. "We had over 8,000 simultaneous viewers streaming and watching, which is spectacular for our first go round. People from Asia, Australia, South Korea, and Italy were watching live and commenting. This is where the market is going."
International markets
Integration into international markets has long been a priority at Woodbine. "This sport, which used to be very regional, has grown so global," Lush said. "We host separate pools for Australian racing here. Our partnership with the Hong Kong Jockey Club has been fantastic. We have a substantial Asian population in Canada, and having direct content from Hong Kong is well received. We've introduced simplified Chinese language on our advance-deposit wagering platform. Now we are trying to get our simulcast over there."
Last year, Woodbine released a guest-experience mobile application. "It shows what's happening here, our racing schedule, and you can book a reservation. We are launching new websites under a simplified address, woodbine.com, to make it easier for our customers to find us. "In order to have a true branding experience, we felt we had to tie Woodbine and Mohawk together under a moniker that makes more sense."
With all the developments coming for this season and beyond, the mood at Woodbine is undeniably optimistic. American trainer Mike Maker has decided to send a string north of the border, a decision that Fielding said was, "Really great. Having more trainers makes our whole product better."
He had nothing but praise for the way Lawson has handled the innovations at Woodbine. "The leadership here is fantastic," Fielding said. "Jim Lawson has done a phenomenal job assembling a top team, and they're not just sitting on their laurels."
"We as an industry cannot be complacent," Lawson said. "We all face the challenge of attracting a new generation of fans and owners. We're investing for the long term here, and our mindset is to make decisions that will benefit horse.
"We are taking this 700 acres and building it into a small city for one purpose, and that is to promote and sustain horse racing. In 25 years I want Woodbine to be healthier than it is today. I want to build something we can all be passionate about."