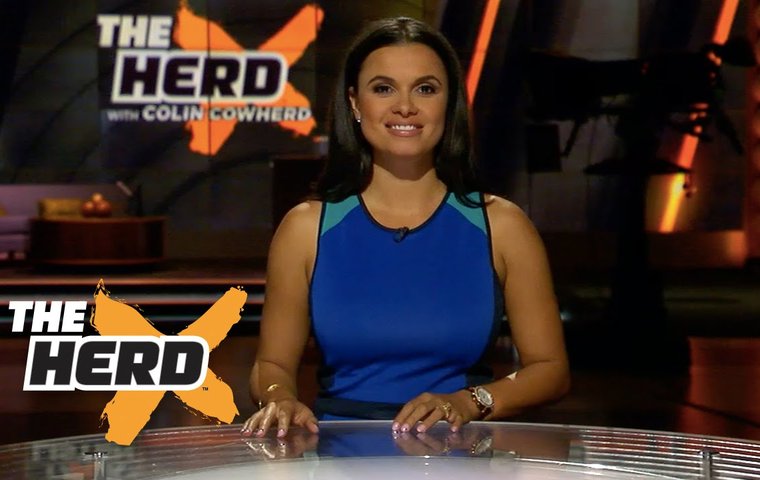 In advance of the 2020 virtual Jockey Club Round Table conference on Sunday (August 16), let's review the performance of the U.S. racing industry after two important studies that were commissioned from McKinsey & Company and presented at the Round Table in Saratoga Springs in August 2011 and in August 2018.

The 2011 presentation was made by Dan Singer and Michael Lamb, both partners and members of McKinsey's Media and Entertainment practice. Before we dig into some of their findings, it is important to remember that the U.S. went through a serious financial decline at the end of the first decade of the 20th century. From October 2007 through March 2009 the stock market declined by 6,594 points, which was a drop of 53.4 percent, and in October 2009 unemployment rose to ten percent, the worst rate since 1982.
As you will see below, by almost any measure Thoroughbred racing in the U.S. declined over the prior decade. Lamb said the primary reason was a failure to innovate fast and well enough to compete for new fans and bettors. The declines over the previous decade were unsettling:
Handle was down 37 percent for the decade.
Attendance was down 30 percent.
Starts per horse and race days were both down 14 percent.
Not a pretty picture.
Extensive analysis
The McKinsey team did an extensive amount of analysis, which included:
Constructing a regression analysis on a database of over 600,00 races.
Developing a model for the industry and its likely evolution.
Conducting 150 interviews with industry stakeholders.
Launching and analyzing a quantitative consumer survey of 1,800 current and potential fans.
Launching and analyzing an owners' survey with more than 900 respondents.
Polling over 200 regulators and opinion leaders.
From the research, McKinsey identified five major causes of the industry decline:
Intense competition from other types of gaming. At that time there were 854,000 slot machines in 939 casinos in 38 states.
Brand perception. Only 22 percent of the general public had a positive impression of Thoroughbred racing. Surprisingly, only 46 percent of racing fans would recommend the sport to others
Dilution of the best racing. Horses were running less often. For example, the top three horses in the Kentucky Derby declined in lifetime starts from an average of 25 in 1990 to only eight a decade later.
The fan experience. New fans found many tracks were out of date or in poor condition.
Fragmented distribution. Distribution of racing on television, online and off-track was just too limited - particularly for reaching new fans.
Singer said in the report:
"In our view, no other major sport has lost control of its distribution to the extent that racing has."
The report can be found in much more detail on the Jockey Club 2011 Round Table agenda.
Here is a brief summary of the proposed initiatives:
Fewer, better races along with better scheduling to increase field size and showcase the best product.
Address innovative wagering platforms.
Implement an integrated rewards system.
Improve television coverage.
Develop a free-to-play online game to help simplify race wagering for new fans.
Develop a social game based on Thoroughbred racing.
Develop substantive safety reforms for racing and retired horses and jockeys.
Develop extensive ownership information tools to provide greater transparency into the economics and performance of the sport.
Develop and disseminate best practices from tracks around the country.
I have purposely briefly outlined the proposed initiatives as I will next review the two McKinsey reports at the 2018 Round Table, which follow up on the progress from these initiatives. Before we leave the 2011 meeting, here are the opening remarks of that meeting from Jockey Club President and COO, Jim Gagliano:
"At the outset, we said this would be an in-depth look at Thoroughbred racing and breeding from an economic and consumer standpoint, with three main areas of focus:
An examination of the current course of the sport and where it would be over the next ten years without change.
An evaluation of a range of alternatives that could be undertaken to improve the short- and long-term health of the sport
A broad strategy for implementing the most promising courses of action."
We will now move forward to the McKinsey presentations at the 2018 Round Table.
Before we get into the presentation, here are some industry statistics that compare favorably to the declines we saw in 2011. These comparisons are for full years 2010 and 2018.
U.S. foal crop - 13.9% decline
Number of U.S. races - 21.0% decline
Gross purses - 8.4 % increase
Total handle - 1.3% decline
Average starts per horse - 2.0% increase
Field size - 7.0% decline
The foal crop decline may impact future races, but the decline was less than the reduction of races. Also, despite a significant decline in the number of races, total handle was almost flat and the purses had a strong increase for the number of races.
Handle decline was substantially less than the number of races and the field size decline. This indicates that Initiative #1 from 2011 was achieved with fewer but better races. In the interim, Equibase has set up a monitoring organization utilizing McKinsey's models and has demonstrated that there is incremental handle to be generated when tracks do not run on top of each other.
There is a straightforward process that Equibase conducts with every live racetrack each racing day. Equibase managers generate an optimized racing schedule for the day and send it off to all tracks for their suggestions and input. Based on the input, the schedule is adjusted and re-sent to all tracks. Throughout the day, Equibase managers and the track teams communicate via GroupMe to address and hopefully resolve problems.
Without question, the most successful industry initiative was #4 - improve television coverage - which has exceeded any reasonable expectations.
In 2011, the industry had a total of 43 hours on national television. This increased significantly by 2018, when racing on national television exceeded 200 hours. However, that was just the beginning.
In 2020, there will be over 1,000 hours on network television. This was accomplished by major television networks, including Fox Sports, NBC and TVG working with major content providers, including Churchill Downs, Keeneland, Breeders Cup, Stronach Group and NYRA, and advertising support from the Jockey Club and its America's Best Racing digital media company.
There is no question that these television deals have contributed greatly to the industry during the current pandemic and will continue on in the future. As an example, two weekends ago, NYRA ran the Whitney Stakes with no customers in the seats and set a Whitney Day handle record of $34 million, which exceeded the 2019 Whitney Day with 60,000-plus people in attendance and a handle of just over $31 million.
This increase in television has had a significant impact in bringing new fans, who wager and enjoy the programming.
There have been substantial safety and integrity initiatives developed over the past decade (Initiative #7). The Thoroughbred Aftercare Alliance (TAA) was founded in 2012 and today it supports 74 organizations and 160 aftercare facilities that have retrained over 11,000 Thoroughbreds since its inception. The TAA was originally funded by the Breeders' Cup, Keeneland and the Jockey Club.
More work to do
In 2008, the Jockey Club founded two new and rapidly growing equine safety organizations, the Jockey Club Safety Committee, which has done extensive work since inception and has published 38 unique safety recommendations, and the Equine Industry Database (EID). EID tracks and publishes annual equine fatalities that occur for virtually all tracks racing on turf, dirt and synthetics at various distances.
In 2019, the EID had its lowest aggregate annual injury fatality rate of 1.53 per thousand starters since it started collecting data in 2009. However, the wide variance in injury rates across all tracks and surfaces would seem to indicate that there is more work to do.
The Jockey Club and Jeff Gural, owner of Meadowlands Racetrack, retained the services of 5 Stones intelligence (5Si) in 2016 to provide confidential investigative services. "We participated with the Jockey Club in retaining 5 Stones to help lead the FBI in the right direction," Gural said.
Gagliano said the Jockey Club is continuing its engagement with 5Si. Gagliano added, "The indictments illustrate horse racing's urgent need to support the passage of the Horseracing Integrity Act, which calls for a single non-governmental, anti-doping authority to oversee medication rules and testing."
Thoroughbred OwnerView is a recent one-stop shop for any owner just thinking about buying a racehorse. OwnerView is a free website jointly developed by the Jockey Club and the Thoroughbred Owners and Breeders' Association for new, prospective and current Thoroughbred owners. It includes a wealth of information about trainers, racing syndicates, getting started, licensing, racetracks, veterinary, aftercare, publications and state incentive programs.
I guarantee that OwnerView will save you a lot of heartache and misinformation (Initiative #8).
Sadly, I believe that Initiative #2, is a non-starter, not because these are not great options but because of the intransigence of racetracks.
People often think that racetrack operators are serious students of betting, but in fact often the opposite is true. That is because of the U.S. pari-mutuel system of wagering. Operators of tracks in the U.S. (and most tracks around the world) do not have to know about wagering as they simply take their cut off the top and return a set percentage to the bettors.
In fact, both fixed wagering and single-pool betting would be more attractive wagering propositions for the pari-mutuel bettor, but I do not believe U.S. tracks will move away from their investment in pari-mutuel pools.
Exchange wagering, which allows bets to be matched so one bettor wins and one loses, is very popular in many markets, particularly in the UK, but betting to lose has attracted very little traction in the U.S. where it has been introduced. Finally, the tote systems in the U.S. are decades-old technology, which most good operators would never allow to operate their businesses.
Initiatives #5 and #6 advocate social media and digital engagement with customers, but the forms and technology have changed from 2011. As Mike Salvaris, of McKinsey, states, Thoroughbred racing has made some attempts at cultivating 'influencers', but it does not have the reach of other sports. The top five influencers in racing had a collective following in 2018 of 424,000. By comparison, professional bull riding has 590,000 users, and there are 88.4 million for NASCAR and 89.2 million for poker.
The biggest gap in developing new racing fans, according to Salvaris, is in engaging occasional fans through quick, compelling digital content, and inspiring them to visit a high-quality track on a good race day.
The Jockey Club has made tremendous progress in fan development and producing dynamic digital and social media content for the benefit of the entire racing industry through its America's Best Racing organization (ABR). ABR has worked diligently to build a strong network of key personalities and influencers including:
Joy Taylor of The Herd with Colin Cowherd
Anita Marks
Kenny Mayne
Chris 'The Bear' Fallica​
Bonnie-Jill Laflin
Stanford Steve of ESPN
Gary Stevens
Last year, ABR had over 2.8 million users and over 9.67 million pageviews; its social media reach was 71.95 million across all channels in 2019. In 2020, mobile users make up 66.6 percent of our traffic, with desktop contributing 27 percent and tablets making up the final 6.4 percent.
Here's Jockey Club President and COO, Jim Gagliano on ABR: "Since being established almost ten years ago, America's Best Racing has been single mindedly focused on new fan development. Under Stephen Panus's guidance, it has evolved into a highly visible website supported by sponsorship of racing on television, podcasts, digital marketing and even a free-to-play weekly game. As our sport finds itself at a time where many racetracks are closed to fans, ABR has been a critical asset promoting the sport to new audiences eager for sport."
Finally, the racing industry has a very poor record in knowing the fans who attend their races. Major sports leagues know about 40-50 percent of the fans who attend their events. Casinos and theme parks know 70-90 percent. By contrast, most tracks can only identify 10-15 percent of their fans at the track.
Sadly, there is no central database of fans and no sharing of fan data with other tracks. I understand that ADWs do not want to exchange customer info, but getting the average racing fan excited and receiving convenient information about racing from a good technological source should increase their visits to the track and participation in the wagering pools.
I have tried to summarize the material that the McKinsey team and Jim Gagliano presented. However, if you work in the racing industry in any capacity, I strongly encourage you to read the McKinsey presentations that were made at the Round Tables in 2011 and in 2018. There is some powerful information that you might also choose to share and discuss with your colleagues.
Again, because of the pandemic, the 2020 Jockey Club Round Table will be presented virtually on Sunday (August 16) from 10am to noon and will be available to watch on jockeyclub.com or on TVG.