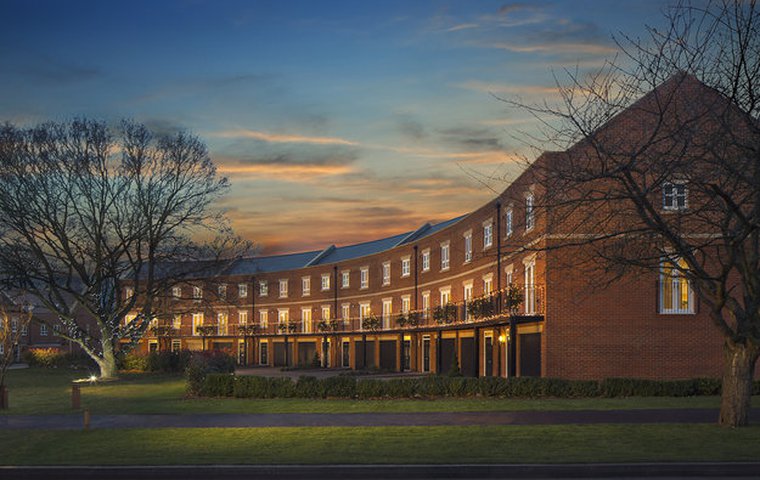 How a major housing development has helped transform Newbury

Reputations that have taken years to build can crumble in seconds, then take years more to rebuild. Newbury Racecourse in southern England is in the throes of the rebuilding process, and not just in the physical sense. Hearts and minds are having to be addressed as the track's new management team plots a return to former glories.
A favourite venue for the late Queen Mother, whose jumpers excelled around the flat, galloping circuit that provides one of fairest equine tests in Britain, and a popular site for an annual visit by the Queen, Newbury inevitably operates in the shadow of its fellow Berkshire independent track, Ascot, but is still generally regarded as a premier league racecourse.
However, its standing has slipped, driven down by a series of setbacks – some self-inflicted, some unavoidable, but taken together, all debilitating.
Tangible evidence is provided by attendance figures. Newbury has long excelled at jump racing, and fixtures such as this weekend's long-established Hennessy Gold Cup remain popular. In 1973, the average daily jumps crowd was 6,194; 20 years later, it was 5,539, and last year, the equivalent turnout (at the course's 12 jump racing days between November and March) was 5,713. However, despite attempts to cash in on popular modern themes such as music events, flat racing crowds have tumbled, from an average of 9,009 in 1973, to 7,083 in 1993, and 6,941 last year (at the 18 race days between April and October).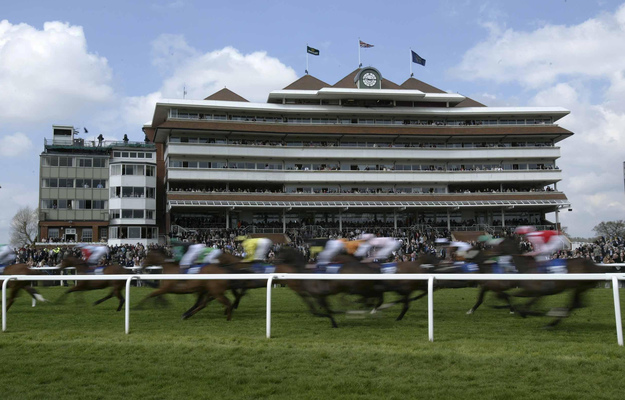 Individual occasions might have been affected by the perennial game-changer that can blight all outdoor sports in Britain - an imponderable, unaccountable weather pattern – but behind the figures lies the more worrying trend of a decline in Newbury's corporate equilibrium and customer connect, which can be traced to August 2006, when a masterplan to refashion parts of the racecourse site in association with the building developer David Wilson Homes was first agreed.
Eight years and three racecourse company chairmen later, the early phases of the ambitious scheme are at last visible. Car parks have been re-sited, early-movers into the housing complex celebrated the first anniversary of their occupation in October, and between each fixture, racegoers are aware of having to negotiate new building areas. But, within those eight years, turbulence and change extended beyond the easily observed ground works.
As a publicly-quoted company, but one with a relatively small shareholding, Newbury was always susceptible to the advances of a single predator, which emerged when its biggest shareholder, the investment holding company Guinness Peat Group (GPG), mounted a hostile takeover bid in the autumn of 2007.
GPG had been involved with Newbury for 13 years and gradually grew its stake to 29.9 percent, but it did not support the redevelopment plan in particular and was highly critical of the company's strategy and performance generally. The ensuing battle for control was acrimonious, costly, and time-consuming, but eventually the main body of the board, which backed the partnership scheme to develop the racecourse site, won the day.
In November 2012, a share buy-back removed GPG from the scene, and the new development got back on track. Relative calm was restored to Newbury's corporate structure, but, just as significantly, a number of setbacks had considerably loosened its customer connect.
Early in 2012, two horses were electrocuted in the parade ring, and that summer, an ugly fight between rival football fans resulted in more unappealing headlines. There was an under-age drinking scandal, and a couple of poor experiences at music nights. Even relatively minor changes were magnified by increased scrutiny – the title rebranding to The Racecourse, Newbury and the introduction of a stricter dress code a year ago being the most visible, and ridiculed, examples.
Corporate upheaval, customer disconnect, prize money levels that had not kept pace with comparable racecourses, and inevitable disruption brought about by the redevelopment all conspired to take Newbury to its lowest point, when, in December last year, Julian Thick was appointed chief executive.
Thick, who previously headed the management team that put Aintree, home of the Grand National and one of Britain's iconic horseracing venues, on an upward curve, having earlier managed the London courses of Kempton and Sandown, immediately scrapped the stringent dress code arrangements, and has recently reversed the racecourse name change.
"The new dress code was something I inherited, but the board very quickly recognised it wasn't the right decision," Thick explained. "That was in my first week, in fact, and it hasn't been an issue since.
"Part of the evidence of listening to all the stakeholders was the return to branding us as Newbury Racecourse, because the change jarred with important customer groups. There were sound reasons why the decision was taken in the first place, but with the business moving in the right direction, we discussed it further with our partners and agreed it would be better to proceed to the next phase with a return to Newbury Racecourse, and it seems to have been well received."
Listening to the various customer groups – "learning where we'd gone wrong in the past, what more we could do, how we could get people back if they were no longer enjoying coming to Newbury" – was behind Thick's initial approach to his new job.
"When we talked to people close to the industry, there was a great warmth towards Newbury and a will for the racecourse to be more successful," he said. "That was hugely reassuring, but we have to deliver on our promises. No business has a right to be successful, but we're very well located, close to a major racing centre in Lambourn, so there are a lot of reasons why we should be successful, but it's down to us as a management team to do the right things to make sure we are successful."
The key to success is the development partnership with David Wilson Homes, for which planning permission is in place to deliver 1,500 residential units, a mixture of apartments and houses, of which 150 are already occupied, for this unlocks £42 million ($66 million) in cash over a 10-year period.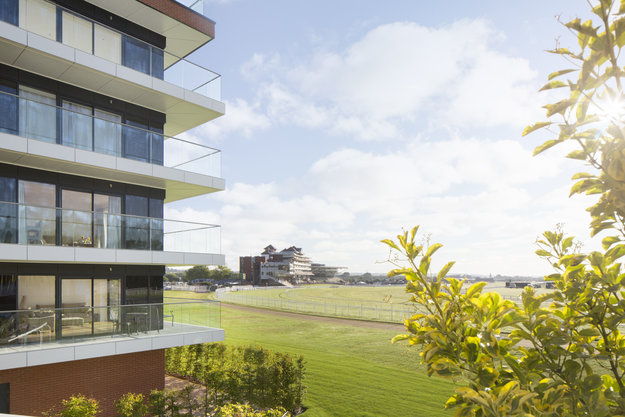 "Not all of that will be available to us, because of tax issues and so on," Thick said, "but it gives us a real opportunity to redevelop the racecourse and put ourselves on a sound footing for the future. There's no doubt that, without it, the future might have been more uncertain."
Direct benefits to racecourse facilities are already evident, and progress will pick up speed next year. The new centre-course car park, costing £1.4 million ($2.2 million), has been operational for more than a year, and work costing £1.2 million ($1.88 million) has started on further parking to the east of the course.
Around £4.3 million ($6.75 million) is being spent on the stables and head grooms' accommodation, which have been refurbished, and a new, 38-bedroom, budget-hotel style building for stable staff, which will be opened in the spring of 2015. A major project, costing £6.7 million ($10.5 million), to build a new road bridge across the nearby railway is underway and scheduled to be finished next year.
"The whole development will greatly improve the ease of going racing and provide better facilities for the unsung heroes, the stable staff and people who work behind the scenes," Thick said. "The final element is what we decide to invest in developing customer facilities, which has been under review. We've spent a lot of time talking to stakeholders about their ideas, and we should be in a position to reveal all when we publish our year-end results early in 2015.
"We have three grandstands – the Hampshire, the Berkshire, and the Dubai Duty Free – which were built in that order. The quality of the facilities within them is pretty good, so I'm certain we won't be suggesting knocking any of them down and starting again. But there will be improvements, based on our consultations with members, racegoers, sponsors, and the horsemen."
As Thick comes up to Newbury's biggest fixture of the year, featuring the 58th running of the Hennessy Gold Cup steeplechase, and fast approaches his first anniversary as CEO, he looks forward with huge anticipation.
"The past didn't weigh on my mind when I approached the job," he said. "I recognised from the start that there is a massive opportunity at Newbury. It has a wonderful racing surface, including the best mile in British racing, excellent location, a good stock of buildings, a great portfolio of sponsors, a good fixture list, and great support from Channel 4 throughout the year. All I could see were the opportunities to take the business forward.
"There's no doubt that Newbury has had some setbacks, but with good support from a very strong racing board, the shareholding sorted out, manageable debt, and secure cash flows coming from the property deal, I could only see an upside.
"I very much bought into the board's vision for the future, and with the signing of a major sponsorship deal with Al Shaqab to take over Lockinge Stakes day [in May] from next year, we're starting to get on the front foot."