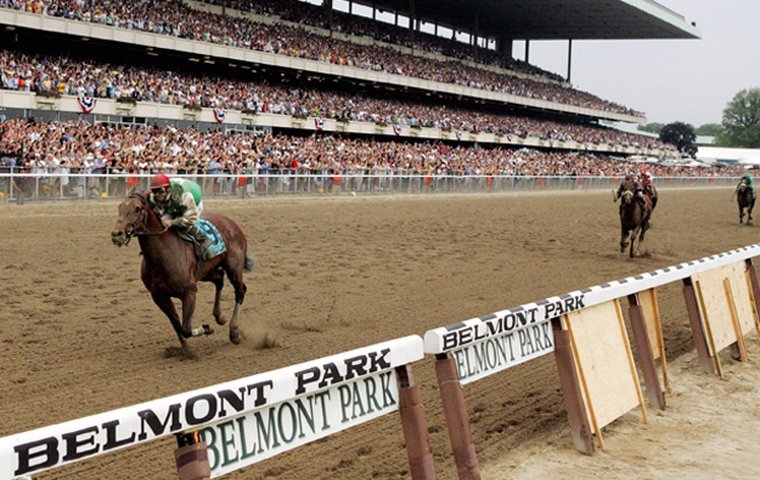 Chuck Zacney's experience in the Triple Crown and the prep races leading up to it may be limited, yet he has been treated to a wide variety of emotions in those races.

Racing under the banner of Cash is King LLC, he knows the unbridled thrill of winning the Preakness and the Belmont Stakes with his stable's first horse, thanks to Afleet Alex's heroics in 2005.
He also endured the disappointment of Afleet Alex's third-place finish in the Kentucky Derby when his G1 winner contested a brutal pace.
In 2018, he tried to buck the odds and came up empty in the Preakness when Diamond King finished seventh of eight at 20/1 for Zacney and his partners behind eventual Triple Crown winner Justify.
That was followed by this year's painful tease when Maximus Mischief, owned by Zacney and LC Racing, won the 2018 Remsen Stakes to become a leading Triple Crown candidate. Then, when his undefeated colt turned three, it all soured for Zacney when Maximus Mischief finished third in the Holy Bull Stakes as a 4/5 favorite and was later found to have a soft tissue injury that knocked him off the Triple Crown trail.
And yet, Zacney's Triple Crown experiences have been relatively unique because they were also life-changing for his family.
Something special
For Zacney, the brief time Maximus Mischief spent on the Triple Crown trail rekindled memories of Afleet Alex and 2005 that extended far beyond what happened on the racetrack at Pimlico and Belmont Park. It was yet another reminder of one of horse racing's most poignant tales in many a year and an example of how the sport and its fans can enthusiastically provide emotional and financial support for worthy causes.
In this case, it was the coupled entry of Afleet Alex and the Alex's Lemonade Stand Foundation (ALSF), a registered 501(c)3 charity to raise research funds and promote awareness of pediatric cancer, that will always have a place in the heart and soul of Zacney and people such the dual classic winner's namesake, his son Alex.
"You look back and you get the same feeling again," said Chuck Zacney (pictured), the managing partner of the Cash Is King LLC group. "It was something we started innocently with Alex's Lemonade Stand and all of a sudden it turned into something special. I was thrilled to death. It was meant to be. People started to notice and, while I got some accolades and attention from it, that was never the intention. It was a great ride. It was a perfect match with the horse and the Lemonade Stand."
At the heart of the story is the heart-breaking tale of Alexandra 'Alex' Scott, a young girl who was diagnosed with a neuroblastma prior to her first birthday in 1996. At the age of age of four, following a stem cell transplant, the courageous girl vowed to raise $1 million to fight pediatric cancer, and began selling lemonade from a stand outside the home where she lived with her parents, Liz and Jay Scott.
Alex's story received national attention as she appeared on television shows such as The Today Show and The Oprah Winfrey Show and her cause did indeed reach that goal of $1 million, but sadly Alex passed away shortly thereafter at the age of eight on August 1, 2004.
Among the people touched by Alex Scott's incredible story was Chuck Zacney.
"In September 2004, I was reading about Alex's Lemonade Stand and unfortunately Alex Scott had died by then," Chuck Zacney said. "They were looking for donations and I wrote a check. Then, a little later, Afleet Alex was doing well so I reached out to Liz Scott and told her I had a son named Alex and a horse named Alex and I had read about Alex's Lemonade Stand. I asked her if they wanted to do something together. She was thrilled with the idea because after reaching $1 million she wasn't sure of what to do next. Should she close it up or keep looking for donations?"
Fueled by the association with Afleet Alex, Liz and Jay Scott not only kept promoting their charity, they turned it into what Jay Scott calls "the world's largest charity for pediatric cancer" that has raised more than $150 million and funded about 100 research projects.
"The Zacneys and Afleet Alex gave us a boost when we needed it. When people contribute and we ask how they heard about us, they still say Afleet Alex. Some people who now work for us heard about it from horse racing," said Jay Scott, who is the Co-Executive Director of ALSF with his wife. "Through Afleet Alex, we met so many great and amazing people from all walks of life who still support us."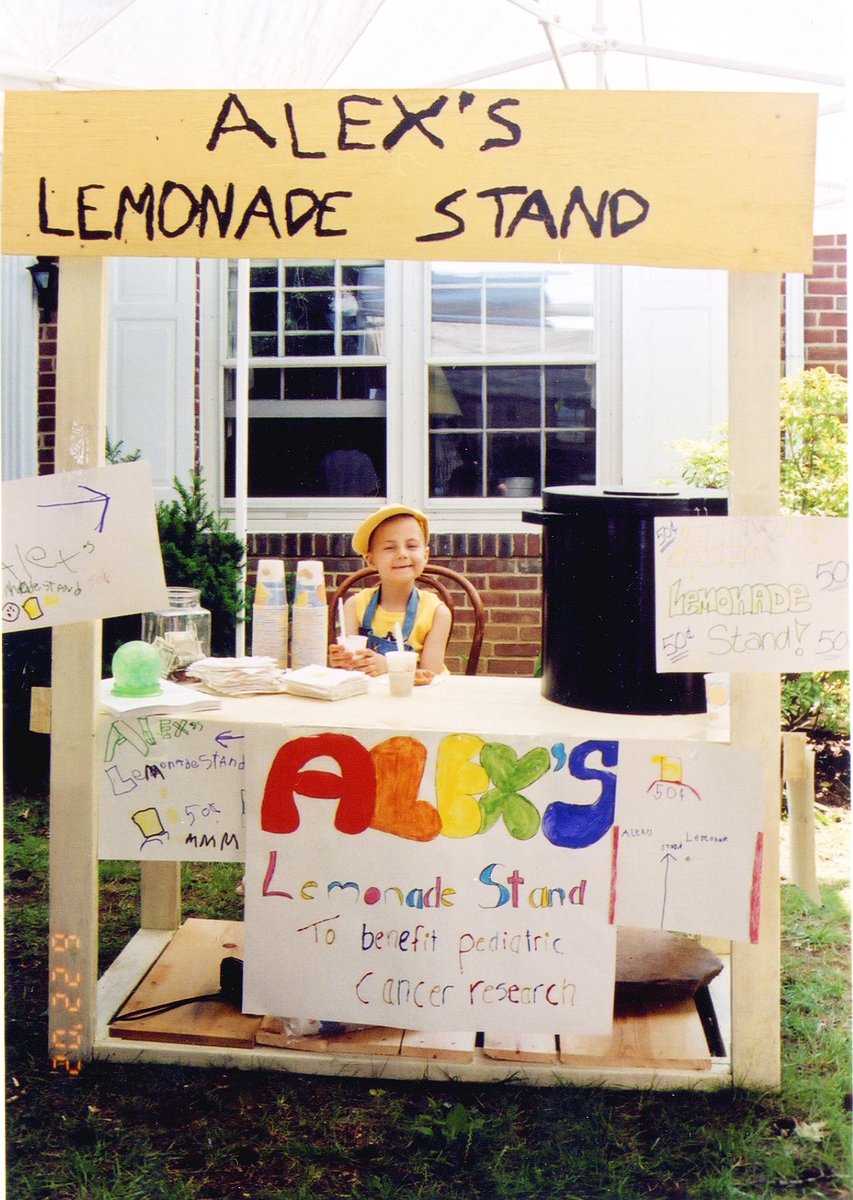 Working with the other partners in Cash Is King as well as Zacney's wife, Carol, and trainer Tim Ritchey, the bond between Afleet Alex and Alex Scott manifested in having stands at the three 2005 Triple Crown venues to sell lemonade and accept donations.
Jay Scott said he was overwhelmed by the response from the racing community.
"It was a special and magical time. It was surreal because we had the Triple Crown of lemonade stands that year. There was so much buzz at that time with the Foundation starting and the horse running and doing great," Jay Scott said. "When Chuck called and asked if we wanted to go public with what he had been doing, we knew nothing about horse racing at all. We didn't realize so many people follow horse racing. It was a wild, wild scene, starting with the Kentucky Derby. Then the Preakness was incredible with the horse stumbling and still winning and then to finish so strongly at the Belmont Stakes with a great win by Afleet Alex.
"It was incredible. Every time it got bigger. We made $15,000 at the Derby. Maybe $25,000 at the Preakness and about $40,000 at the Belmont Stakes, all from a lemonade stand. We had received national attention before, but this was different because before Alex was sick and was battling cancer, but with the horse it was a jubilant time. After the Preakness, people would put their winning tickets on Afleet Alex in our donation jar."
Chuck Zacney was equally amazed at the response.
"The racetracks really stepped up," said Zacney, who is also the co-owner of the 2018 champion 2-year-old filly Jaywalk, "and I have to give kudos to Tim Ritchey. He really bought into it. Every time he had a chance to talk about Afleet Alex, he talked about the Lemonade Stand. It went a long way to helping the cause."
As visible as the lemonade stands were, it was some of their behind-the-scenes work that left an indelible mark on the lives of Chuck and Carol Zacney and their family, which includes Alex and their daughters, Casey and Amanda. Before each of those Triple Crown races, Zacney and family members as well as Ritchey visited a pediatric hospital in that area to spend time with some of the young patients who would benefit from their charitable efforts.
"We talked with those kids and brought them t-shirts and buttons about Afleet Alex," Zacney said. "You see these kids with IVs and they have the biggest smiles. It was amazing to see. You're having the time of your life and you see these kids going through such a difficult time, it was tough to see. But when you experience it and connect with the kids you are hoping to help and find a cure for, it made you thankful for what you had. If you have your health, that's all you need."
As Jay Scott put it, "You can read about it all you want, but when you see kids in hospital beds, fighting for their lives, it changes your life."
The experience surely changed the life of Alex Zacney, who was born in 1999 and was six at the time of Afleet Alex's Triple Crown bid. At a young age, he was exposed to both the euphoria of his father's horse winning two jewels of the Triple Crown and how horrible and devastating cancer can be, even to innocent children of his own age.
Increasing impact
"Alex saw kids his age going through difficult times," said Chick Zacney, founder of the medical billing company the Sirrus Group. "He saw it first-hand. He's 20 now and he does a lot of giving back and helping others. I think it changed his life and made him want to help. He learned that sometimes you can make a difference in people's life."
Now a sophomore at Gettysburg College, Alex Zacney admits he cannot remember all of the details about what happened in 2005, yet many of those memories are still fresh in his mind and had an increasing impact on his life as he grew older.
"We were on Cloud Nine with Afleet Alex, but then visiting the kids at the hospital showed me a different part of life. While I understood the kids were not doing well, I couldn't understand the gravity of it. I couldn't comprehend it. Yet it gave me an appreciation for what they going through and as I got older, I understood better what it was all about and I'm glad I was a part of it," said Alex Zacney, who actively volunteers to help a charity founded by a neighbor that raises funds to help children suffering from brain tumors.
The association between Afleet Alex and ALSF ended after the Belmont Stakes as the colt's seven-length victory in 'The Test of the Champion' proved to be his final start. Afleet Alex retired with eight wins in 12 starts and earnings of $2,765,800 and was voted the champion 3-year-old of 2005 and was the runner-up to Saint Liam in the Horse of the Year voting.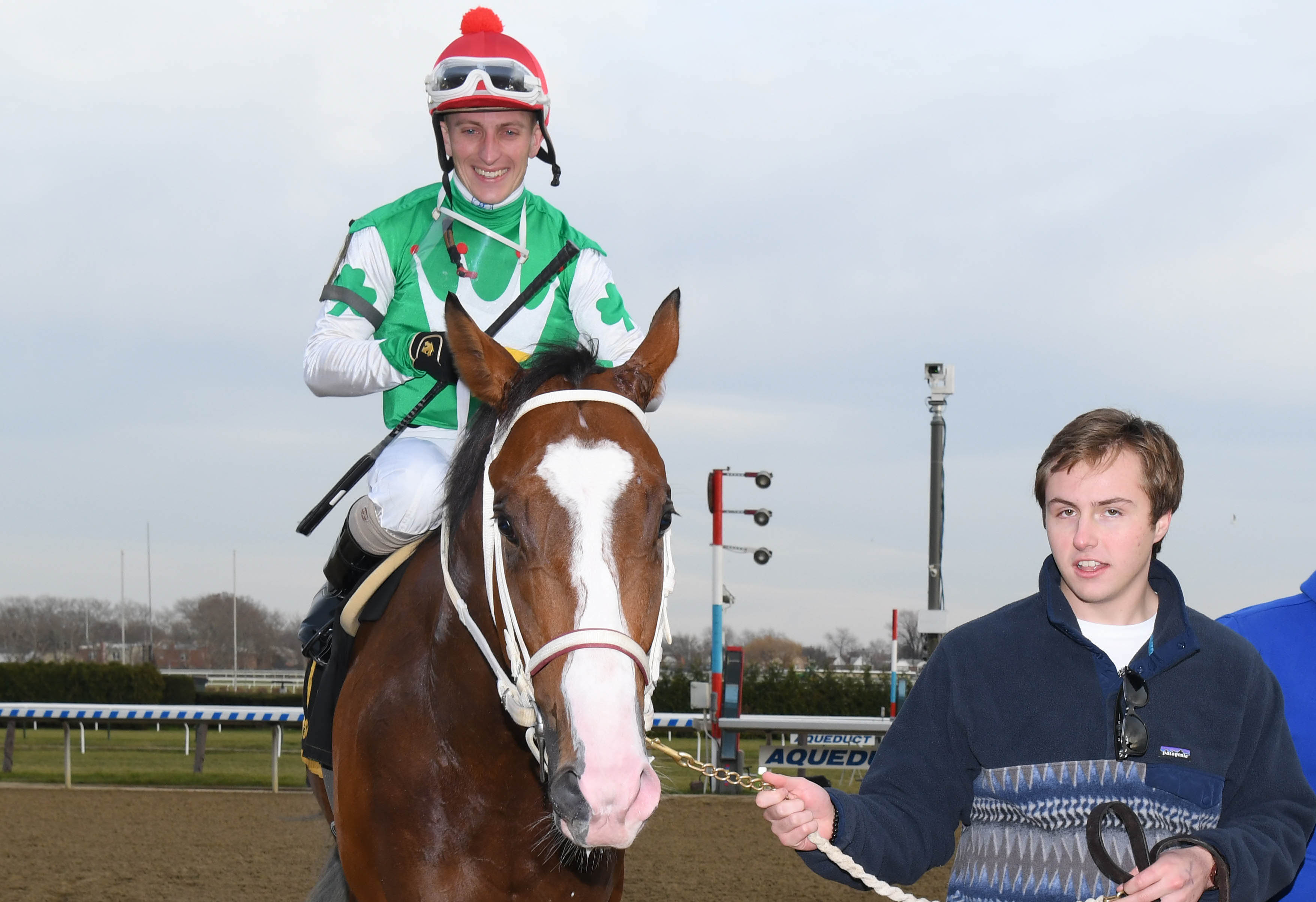 Yet the legacy of the horse and the little girl lived on.
At the end of the year, the partners in Cash Is King Stable received a Special Eclipse Award for their work with ALSF.
And to this day, there is still a bond between the Zacney and Scott families. Chuck Zacney still contributes to the charity on a regular basis and attends the ALSF's gala fundraiser, the Lemonade Bowl.
In 2016, when Zacney's Cathryn Sophia won the Kentucky Oaks, he brought the Scotts to Parx Racing in their home state of Pennsylvania when the filly ran in the Cotillion Stakes, and worked with the track to set up a lemonade stand where Cathryn Sophia hats were sold and more than $1,000 was raised for ALSF.
There was also a lemonade stand at last year's Preakness when Diamond King ran.
"My Dad and I were there for a few hours before the Preakness last year. It's something we love," Alex Zacney said. "For my parents and the other owners there was a genuine commitment to the charity. It's almost 15 years later and they are still involved with it. We love helping the Lemonade Stand and wanted to promote it. It's an important part of our life."
Sadly, there will not be a tie-in for the Zacneys and ALSF during the upcoming Triple Crown races, yet for some people, the first Saturday in May will no doubt evoke powerful memories of a champion racehorse and a heroic little girl who shared the same name.
"It was neat to share the experience with the Scotts and great to see how the charity evolved over the years," Zacney said. "It was great to be a part of it from the beginning. I felt lucky to be in the right place at the right time."