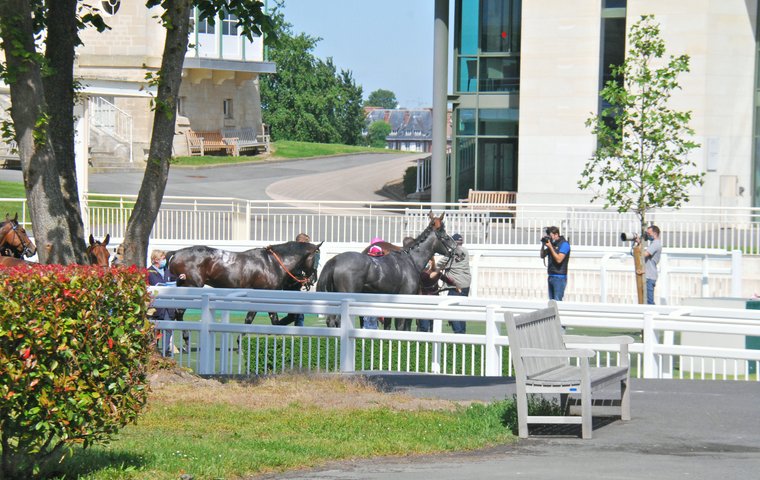 The European Classic scene finally bursts into life next week with the two French Guineas taking place on Monday (June 1) and the British equivalents currently scheduled for Friday and Saturday (June 5-6).

'Bursts', however, is not a particularly apt word in this case as they will all be run without spectators and the French races are taking place at Deauville, a three-hour drive from their normal home at ParisLongchamp, a cause for some consternation within the Paris-centred racing community.
The switch to the famed Normandy seaside town was quickly agreed after the government on Thursday ruled that the sport could not take place in regions still heavily affected by coronavirus (red zones, which encompass the Paris tracks) but could still go ahead in areas considered safer (green zones). This overruled the decision from the Ministry of Agriculture that had allowed racing to resume on all tracks from May 11 and had already seen meetings take place at Longchamp, Chantilly and other red-zone tracks.
Thus the Poule d'Essai des Poulains and Poule d'Essai des Pouliches are rerouted to Deauville, as is the G2 Grand Prix de Chantilly the day before. The two Classics were run at Deauville in 2016 and 2017 with Longchamp closed for redevelopment, but it will be a different proposition on June 1, with little atmosphere in the town with only trainers, staff, and a handful for media and security personnel in attendance for the two days.
Certainly the great French trainer André Fabre is among those puzzled by the government's new ruling. "I am not 100 percent happy about the change, which is difficult to justify," he said.
"In our small circle, all the jockeys, grooms and office staff respected the regulations and we didn't have one case of coronavirus at all, just two jockeys' agents, and everyone respected the strict hygiene rules on the track.
"But, saying that, [France Galop President] Edouard de Rothschild has done a fantastic job in quickly relocating the meetings to green-region tracks so that the programme has not been affected."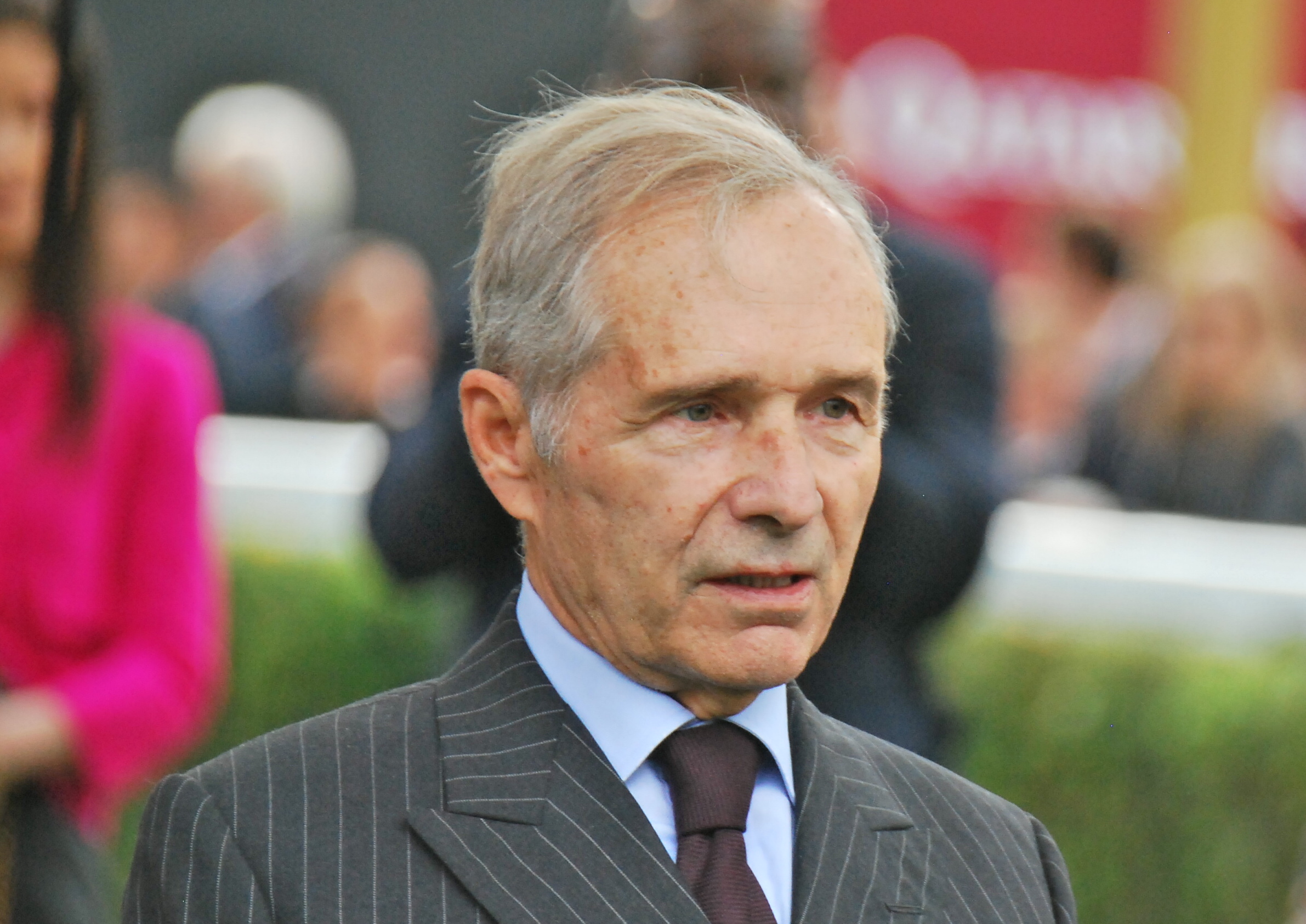 Fabre, though, has a great chance of landing his eighth Poulains, despite the withdrawal of his one-time favourite, the Godolphin-owned Earthlight. He and Godolphin now rely on the G1 Prix Jean-Luc Lagadere winner Victor Ludorum, like Earthlight a son of Shamardal, who died last month.
Victor Ludorum was only third on his reappearance on May 11 in the G3 Prix de Fontainebleau at Longchamp, but Fabre remains optimistic. "I wasn't too disappointed with [that run] in soft ground," he said. "The horse needed the run. He has been working well since and is in good shape now."
He said Earthlight needed more time after an earlier slight injury and will now go for the G1 Prix Jean Prat, scheduled for July 12.
The red zones are from Paris to the east and north, effectively ruling out racing at Longchamp, Saint-Cloud, Fontainebleau, Auteuil, Chantilly and Compiegne until the situation improves.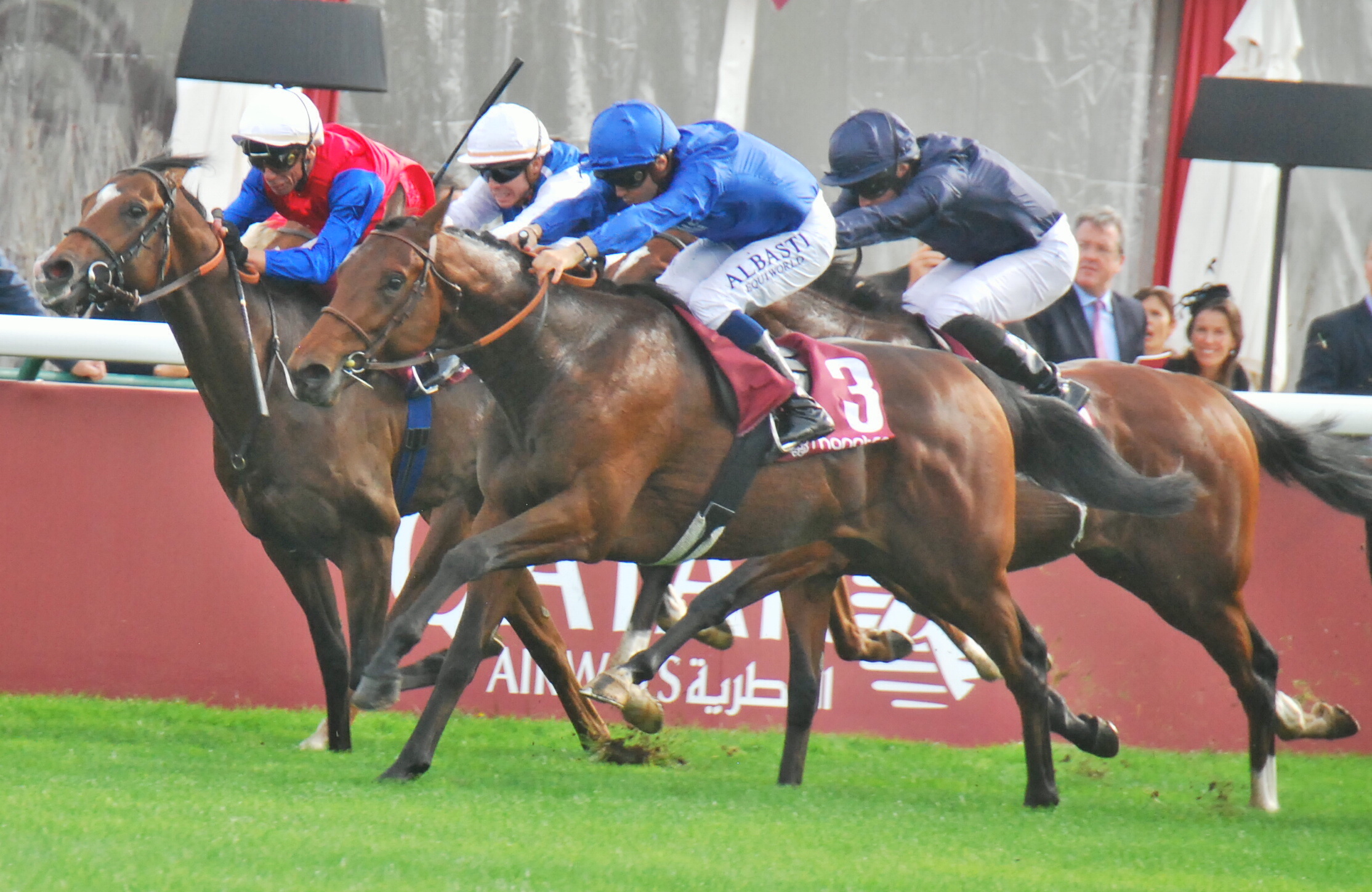 France Galop has made rapid contingency plans for meetings up to June 1, transferring all red-zone cards into tracks in green zones. Longchamp meetings at the end of last week were moved to Deauville, Friday's fixture at Fontainebleau was run at Vichy and Compiegne's card the same day went to Dieppe.
It's a six-hour trek from the major training centre at Chantilly to Vichy, for instance - and that didn't impress trainer Andrew Hollinshead, who is based at Lamorlaye, near Chantilly.
"I entered Calajani for a race at Fontainebleau last Friday, but it didn't justify going all that way to the rearranged meeting at Vichy, on ground that was too firm, and I scratched him, though I noticed most other entries stood their ground.
"Overall, I am not happy with the prospect of having to do extra travelling and hope the virus clears up soon."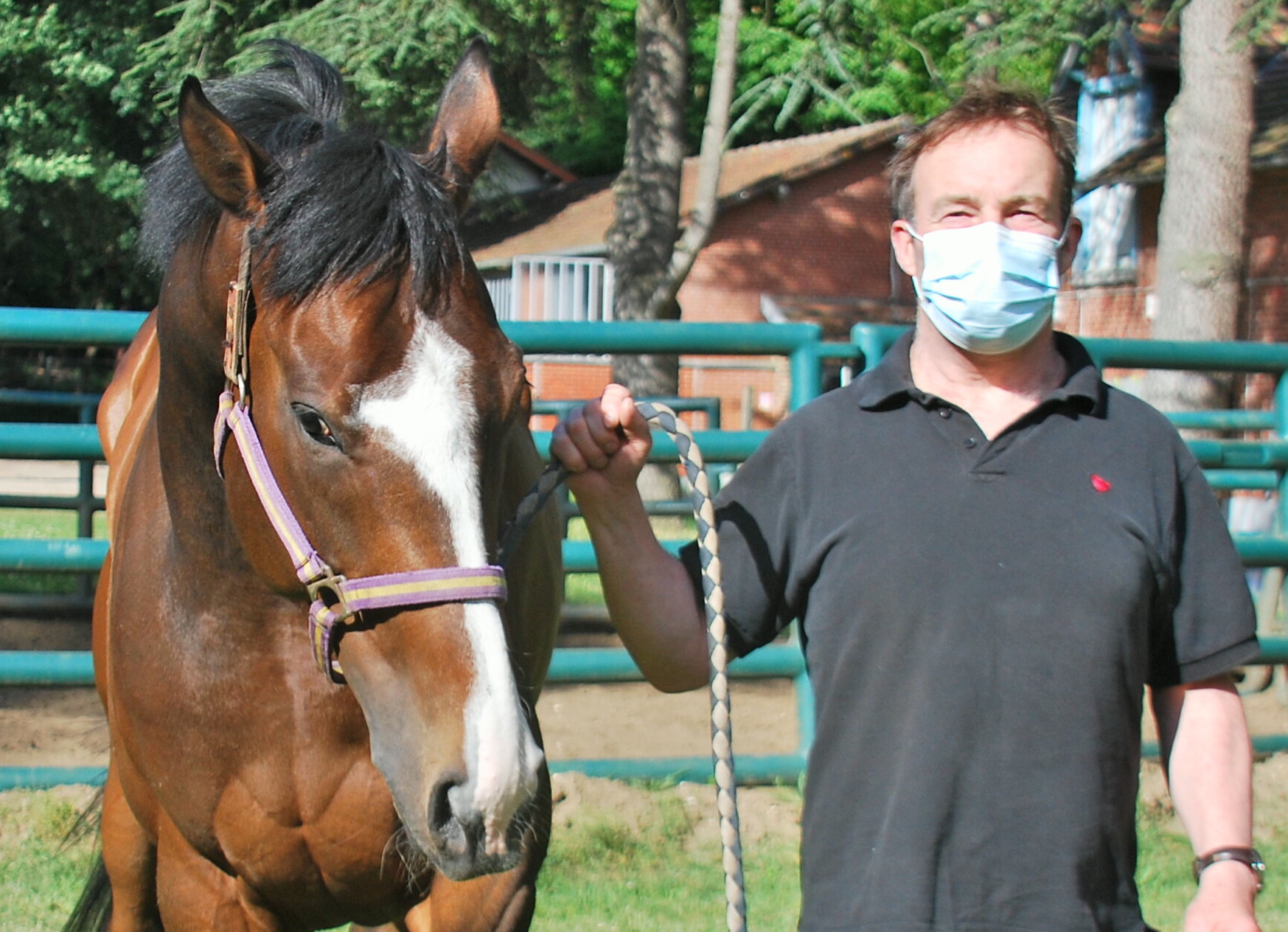 There is still uncertainty as to what prompted the government about-turn. "I don't think it's got anything to do with safety. Everybody is respecting the rules [on] hygiene, wearing masks and social distancing," said Hollinshead. "I can't see this poses a risk of spreading the disease at the Parisian tracks."
Yet, to many outside racing, the biggest surprise was when racing was given the green light to resume in the first place when sports like football and tennis are having to wait at least until September (ordinarily the French Open would be taking place at the moment).
There are inconsistencies, however. France's two main training centres - Chantilly (2,400 horses] and Maisons-Laffitte (500) – are both in the red zone. Yet even now it is not an issue for staff to go with horses from a red zone for a meeting in a green one.
The government's position is due to be reviewed on June 2, and it is hoped that the whole of the country will be green soon after. Spectators, of course, are unlikely to be seen on racetracks before September at the earliest.
Unhappy photographers
Ordinary spectators are not the only ones affected, however. This is a difficult time too for the racing media, myself included.
I went to Chantilly for last Monday's meeting, which looks like being the last there for a while, but not to go in. Strict France Galop rules mean a maximum of just five media people are allowed to enter, including two photographers. Despite being a regular photographer here, I am not allowed on the track for the next three months, and, like one or two others in France, this means a significant loss of income as I can't earn anything from photographs during this time.
This is not going down well with many photographers, especially for the major G1s at Deauville and the Prix Jockey Club/Prix de Diane meeting scheduled for Chantilly on July 5.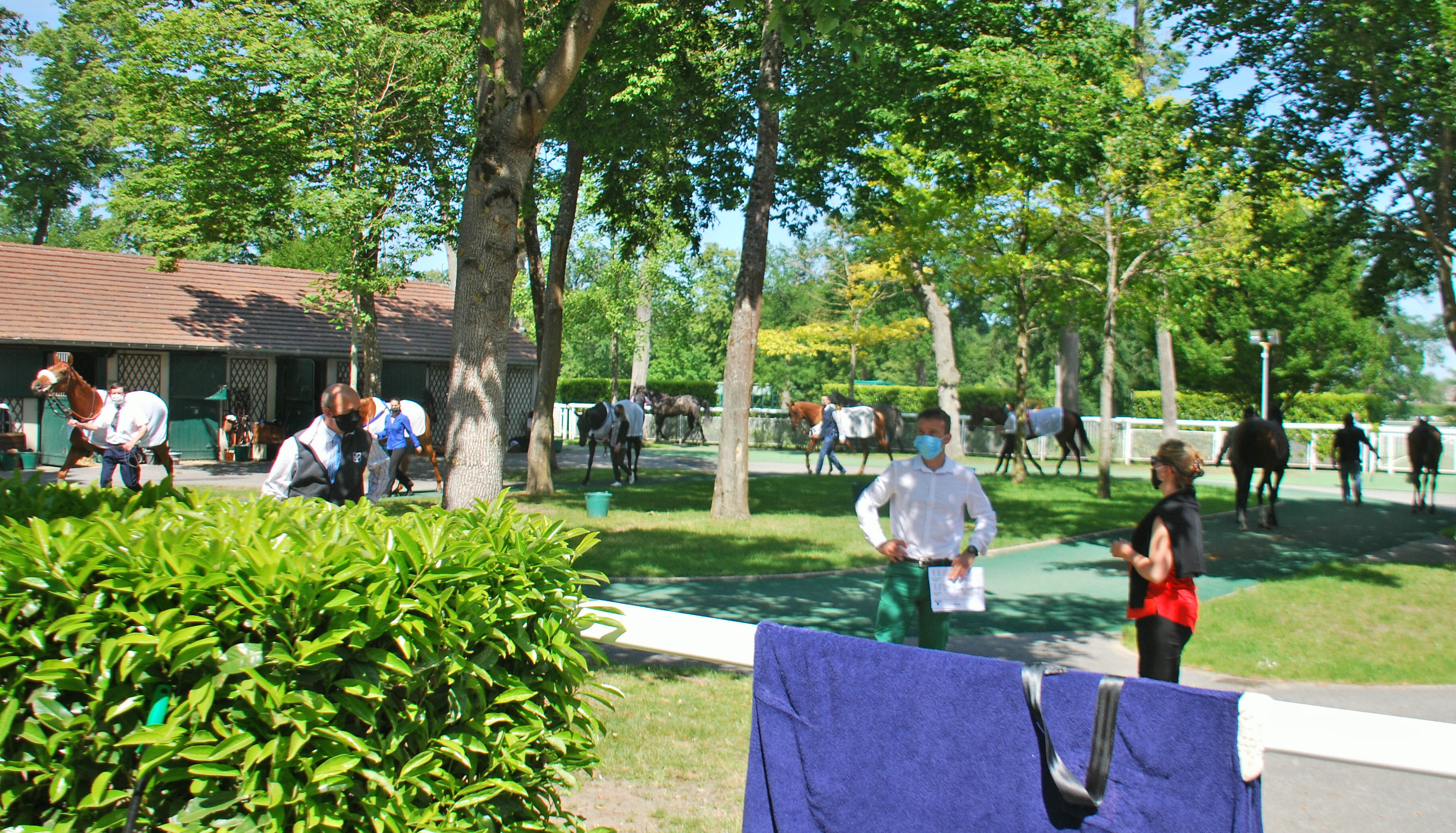 Compare this with Germany, which also has racing behind closed doors but where five photographers are still allowed on the track, and with Britain, where a pool system of reporters and photographers will operate, with articles and photos freely available to the others not at the track.
I took a few pictures at Chantilly last Monday of the stable area and paddock. There were more than 100 people with the horses at the stables during the packed ten-race programme, yet only five media people for the vast track area.
"For me, it was just like a normal day in Chantilly, except there were no spectators," said Hollinshead. "With a ten-race card, large entries and only around 120 boxes, I had to share one box for two horses. You can't fault the security, health system and social distancing at the track, and even the racing silks were put in individual plastic bags prior to the race and then returned in plastic bags to avoid hand contact, which was very good."