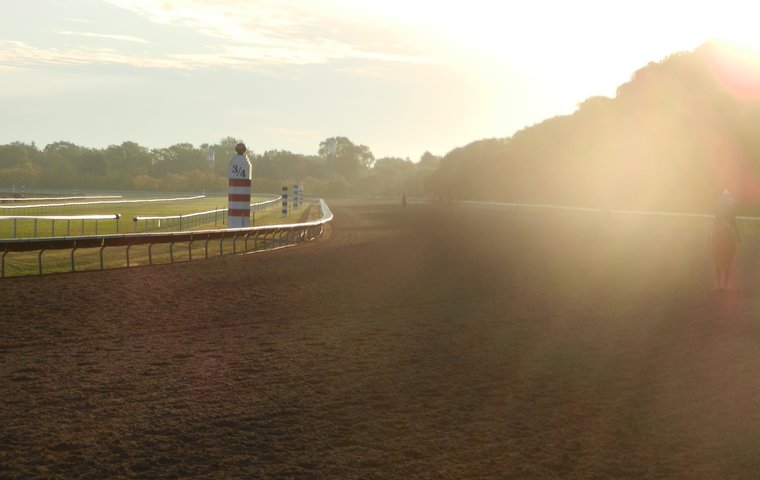 Over the last few months we have been on a mission to capture as many amazing images as possible from around the world to help promote the sport of racing. So far we have had some great pictures, but we still want more. Here are some of the best we received in August.

The main image above shows the sunrise over backstretch at Arlington Park as seen and sent to us by Dan Donoghue. I am sure I am not alone in thinking that, whether you are on the tracks of North America or the private gallops of Europe, watching horses work as the morning sun rises is a magical experience.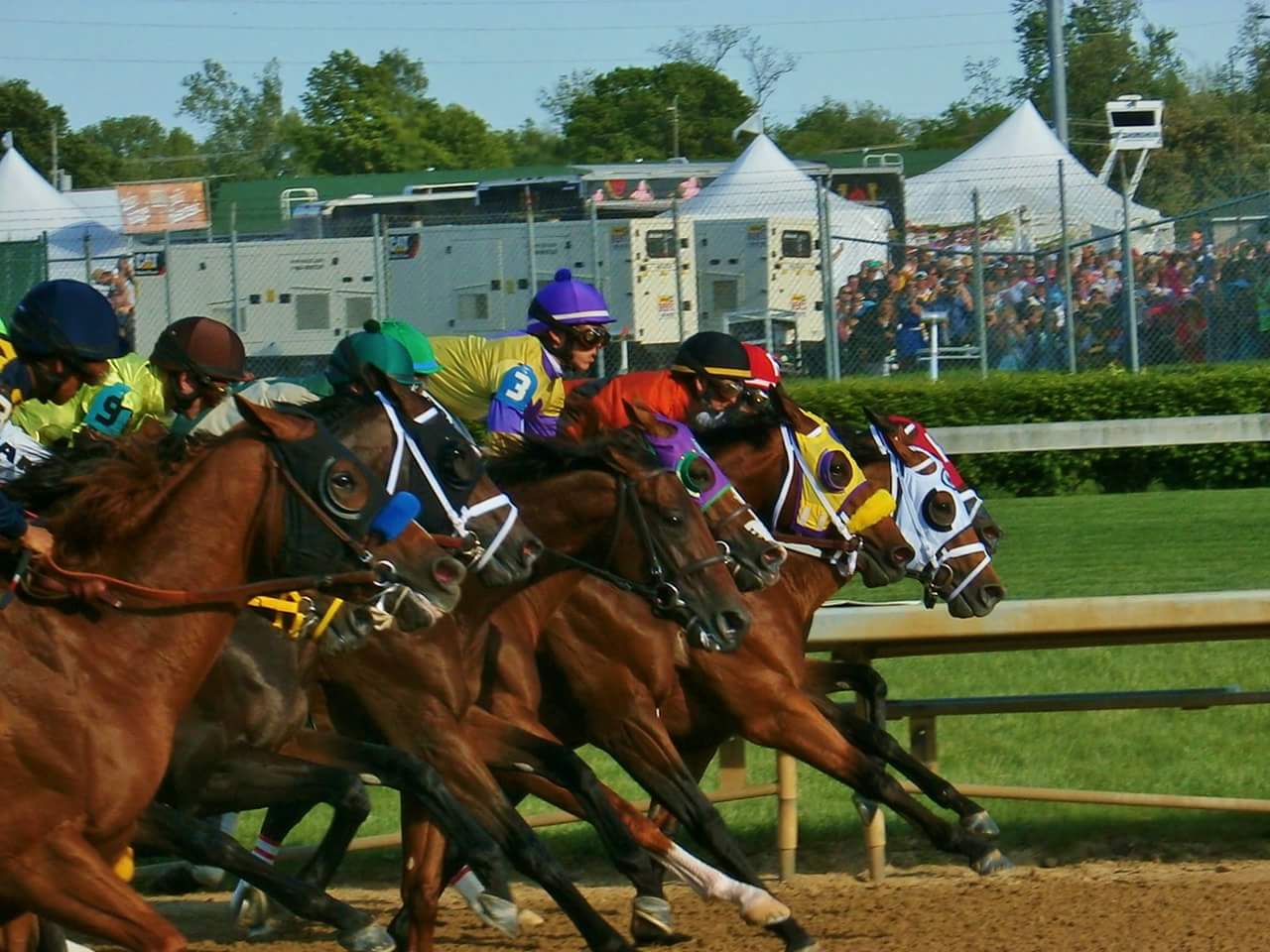 The second picture, sent in by Christine Sanchez, shows horses breaking from the gate in the 140th Kentucky Derby. The race would go on to be won by California Chrome, whose head you can see poking through with the purple blinkers. As Christine eloquently puts it, "This would be the beginning of a fairytale story that would transform a working-class horse to become one of the highest-earning horses in the history of racing."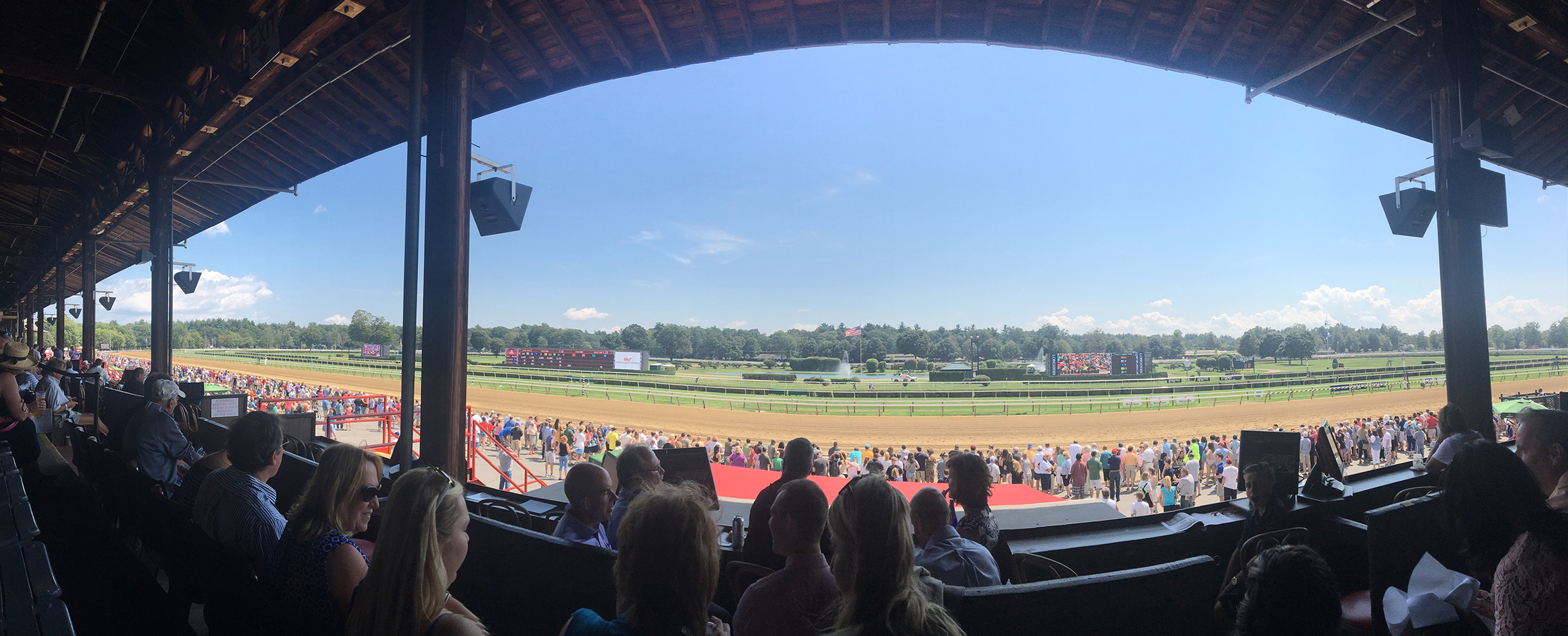 Okay, so this one is a bit of a cheat - I took it. However, this month I visited Saratoga Racecourse for the first time and I thought it was a beautiful place to racing. I highly recommend anyone who has not been to add it to their list!
We have had some amazing images sent in so far, but we want more! If you are going racing anywhere in the world, please take some pictures and send the best ones to us using the below form, or tweet us @TRCommentary.