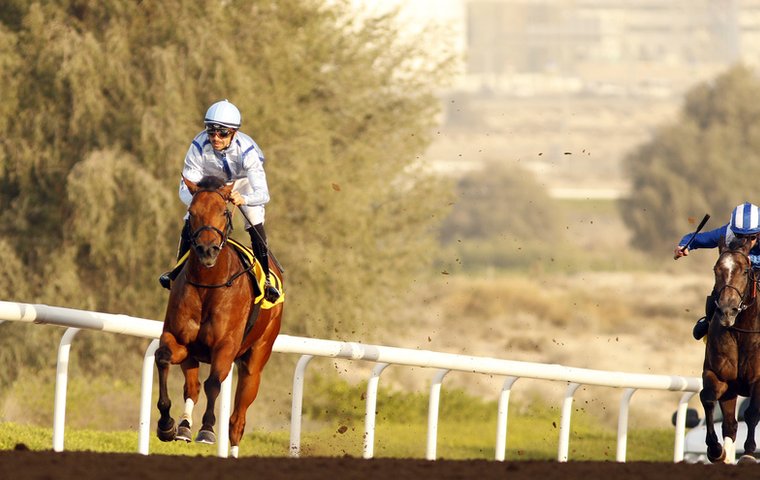 It was all going so well for Salem bin Ghadayer. The Emirati, the world's 95th ranked trainer, sits seventh in the UAE championship, with 26 winners, a whopping 16 more than he managed in his previous best season. On the way, there's been high-level success already this year, courtesy of Heavy Metal in the G2 Maktoum Challenge Round 1 and G3 Firebreak Stakes, as well as Montsarrat in the listed Jebel Ali Stakes.

It could all count for very little, however, if a year's ban – currently on hold pending an appeal – is enforced.
The suspension was imposed after one of his runners, High On Life, a seven-year-old son of Invincible Spirit owned by Sheikh Hamdan bin Mohammed Al Maktoum, son of Dubai's ruler Sheikh Mohammed, tested positive for Ketamine, Norketamine and Dehydronorketamine after winning a race at Jebel Ali in late January.
Bin Ghadayer has lodged an appeal, and has been granted a 'stay of proceedings', allowing him to continue running horses for the time being, including at this week's Super Saturday meeting, when his strong team will be spearheaded by Heavy Metal.
A 'black day' at Jebel Ali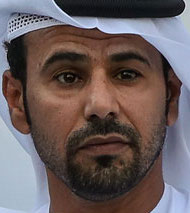 A lively, forceful character, the former top endurance rider (pictured left) has issued a robust defence, believing the positive test to have been due to cross-contamination from when another of his horses, G2 winner and stable favourite Frankyfourfingers collapsed midway through an earlier race in the same Jebel Ali card. The horse was later euthanized and his jockey, Royston Ffrench, is still sidelined due to the leg and elbow injuries he suffered.
"The 26th of January is a black day for me," said Bin Ghadayer in typically earnest fashion. "Frankyfourfingers fell down on the track and High On Life ran two races later, when they found the Ketamine in High On Life. To be honest, I don't even know what this medicine is used for, but they said to make them sleep, and they said they used it with Franky but it appeared in High On Life.
"I read about it and it said it is administered by injection, or by touch, and High On Life was running with a tongue tie. Three people from my team, and myself, ran to be with Franky, and one member of my team was holding the medicine and helping the vet to give the medicine. Then, the same people went to saddle High On Life, who ran an hour later. Maybe it is bad management from my side, but I know that the horses from my stable are not leaving here with Ketamine in their system.
"Also, it's appearing in the A sample, but the B sample was unconfirmed when it returned from [the laboratory in] France."
Bin Ghadayer has plenty more arguments too, pointing to a hitherto clean record. "Why did the Ketamine appear that day, and not in the previous four years, and why would I use something to make them sleep and not to improve performance?" he asks. "I have full confidence in my team, but I have asked for appeal and we will go for that. We will leave it to the authorities to decide, it is their job to catch people, but for me, I will just continue and do my best."
Partially-sighted
The case has tarnished Bin Ghadayer's otherwise fine run since first taking out his flat training licence four years ago. He saddled his first G1 winner a year ago, when Long River won Maktoum Challenge Round 3 at Meydan. Such achievements are all the more remarkable given that he has only around ten per cent vision, relying on an acute sense of hearing, plus a large team of assistants.
Visiting his plush new Nad Al Sheba training base one morning, he could also be seen running his hands thoroughly over each horse, bringing in work riders to ask questions whenever he felt a knot or bump.
"For me, it's not a problem," he says about his eyesight. "I've been around horses my whole life and it's not like I'm alone here. I have a very good team."
That team could be set for a spell on the sidelines if Bin Ghadayer's appeal is unsuccessful, and his remarkable story consigned to history – at least for 12 months.