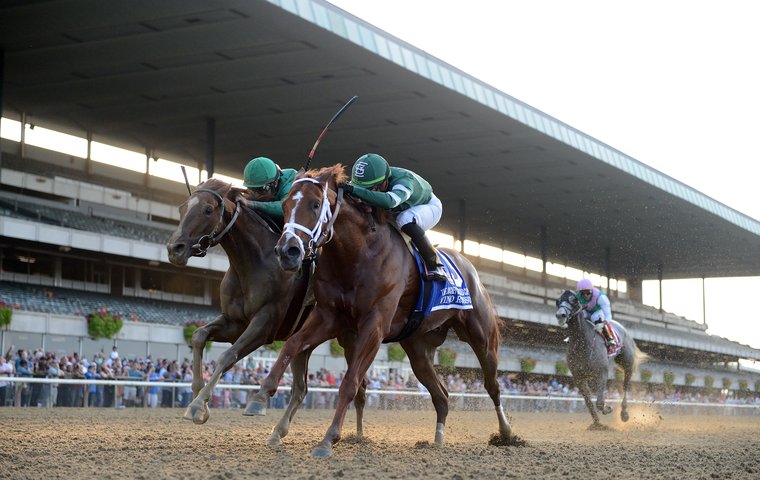 You'd normally expect to learn a little more from the big races that build up towards the Breeders' Cup Classic. But this season hasn't been playing out that way, says Nick Luck (pictured below), a key figure on NBC's international and Breeders' Cup coverage as well as lead presenter on Racing TV and six-time British Racing Broadcaster of the Year. This article appears in Luck's Breeders' Cup Diary in the new issue of Gallop magazine.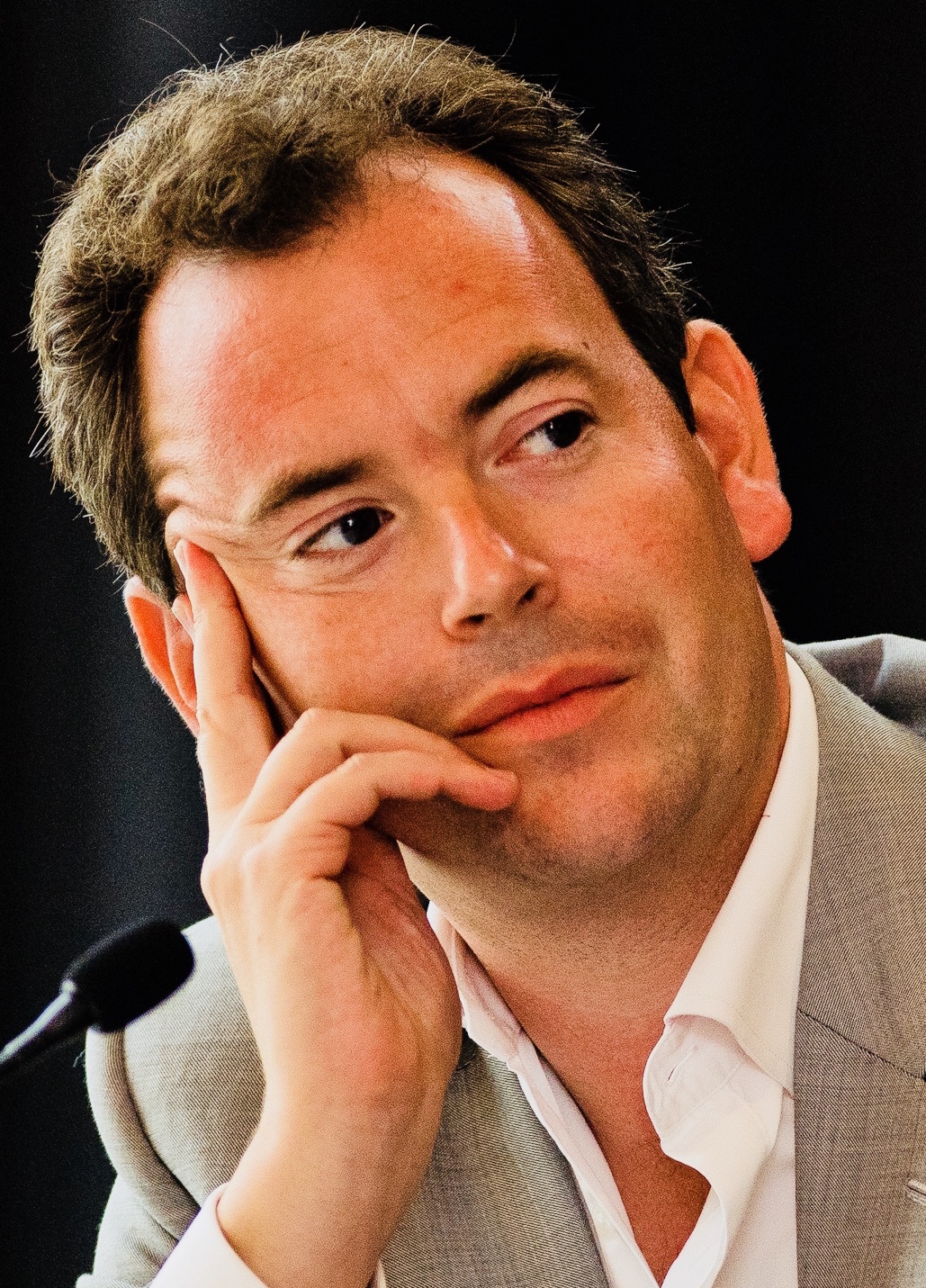 Soon, horse racing in the United States will emerge from this dystopia. In the meantime, we can reflect on events since the last diary through the hallucinogenic prism of this year's Breeders' Cup Classic.
First up, there was the Haskell, in which 2019 poster boy Maximum Security nearly got DQd again in the dark, after hours of brouhaha between the Governor's office and the Monmouth management over when the race should be run. Still, none of the messing around this time: the race went official before he'd even galloped out.
As to the horse himself, he had run the third fastest Haskell in history - never mind that runner up Mucho Gusto wasn't one of Baffert's best, the Derby anti-hero was back in business. At the time of writing, however, he's off the trail again, having missed the Pennsylvania Derby at Parx after a minor colic procedure.
Using your old reference frame, he's not making the Classic. But this year is racing's Hypernormalisation: if he rolls up and wins, we'll just shrug our shoulders and say, "Yeah, fine, of course that happened.
Much as we did when Math Wizard came up with the right answer at Parx without showing his working: I mean, the fact that he had come out of the same claiming race as Maximum Security was just meta, the sport's weird self-parody, a play-within-a-play.
Then there was Mongolian Groom, whose victory in the Awesome Again Stakes was similarly predicted only by those who sought to tell you after the event. With one well-judged ride on his coming-of-age weekend, jockey Abel Cedillo not only managed to dislodge the critical brick in the Classic Jenga, but also persuaded Baffert that somebody other than Mike Smith might be a good idea on McKinzie. All pretty routine, right?
The beauty of these two results lay in the elation of connections being matched only by the sense of hope they instilled in hundreds of owners across the nation. This unheralded brace of sub-20 grand horses with their plebeian pedigrees subverted the status quo in the two weeks immediately after Mandy Pope had paid a world record $8.2m for a yearling filly at Keeneland. You might say "funny old world", or something like that, except it's not really.
On closer inspection, Mongolian Groom is a paternal grandson of the mighty Mineshaft, the 2003 Horse of the Year denied his rightful Breeders' Cup Classic when injury intervened to halt his golden spell and send him off to stud.
It's 2019 - just deal with it
Mineshaft's silks have been sported this year by a horse everybody has always expected to be good. Code Of Honor has blue-blood connections and is bred accordingly. The Jockey Club Gold Cup was one of the races of the season - a generational clash between two intelligently trained and quietly progressive horses. And Code Of Honor won as expected - he just didn't finish first. But it's 2019 - just deal with it.
What was harder to deal with briefly was the idea that he might skip the Classic. Now, Shug McGaughey - a man whose great career has been characterized by patience and sound judgment - has reconciled himself to the fact that he is almost compelled to run and has locked down John Velazquez accordingly. And yet you sense from his wavering that McGaughey's instincts tell him this might be a year too soon; that his horse is still a little mentally immature.
And did I mention Thunder Snow, on whose shoulders I pinned my hopes last time? No? Well, he's fallen by the wayside as well, to return no doubt in Dubai, or perhaps in the Saudi Cup.
As for the idea of another European challenger emerging, we live in hope. Japan won the BC Classic Challenge race at York (the Juddmonte International), but - in common with any other realistic contender for Aidan O'Brien - is by Galileo, and thus hardly a likely dirt horse.
So, far from sorting out this whole deal, the late summer and fall have provided some entertainment but precious little clarity.
So much so, in fact, that every last analyst is trying to drag a name further out of left field; to toy with the possibility that you might not need a mile and quarter colt that excels on dirt. Step forward Bricks And Mortar, though surely Chad Brown knows that Horse of the Year will be his if he prevails in the BC Mile. I'd love to see Midnight Bisou have a go, but her connections will doubt her capacity for the distance and will be keen to protect her value as she heads to the sales as a broodmare prospect.
More likely among the fillies is Elate, with the normally undemonstrative Bill Mott expressing his clear preference for the big race. She's chiseling her way into the picture, as is her stablemate Yoshida, whose rather vanilla campaign in which he's not done much wrong, but hasn't won a race, will likely see him peak at exactly the right time.
Perhaps, then, the answer is Mott ... it's all coming apart at the seams nicely in his favor - and, maybe this is just his year. He won the Derby, after all.