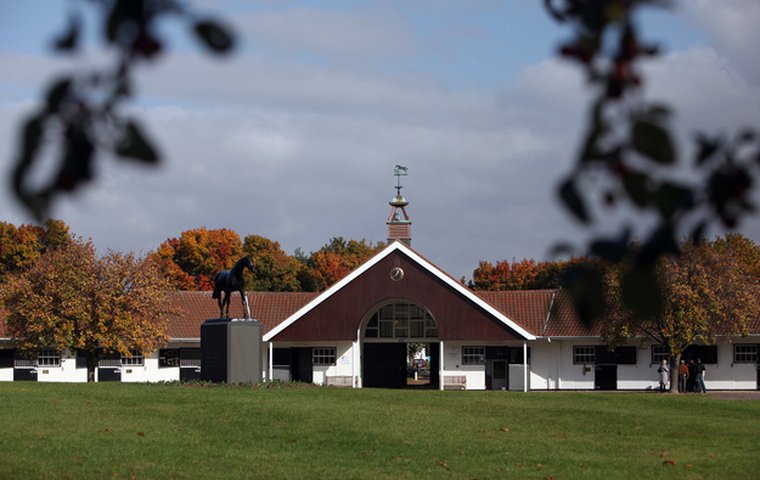 The retirement of leading miler Toronado to Britain's National Stud marks a crucial step in the recovering fortunes of an iconic breeding institution. The stud has always been respected on several fronts, not least for its training courses; now its resurgence as a stallion station has gathered strength.

Toronado will do well to match his famous forebears Blakeney, Mill Reef, and Never Say Die, but he is one of the most high-profile flat stallions at the stud since their era. And the decision of Al Shaqab's owner Sheikh Joaan to stand Toronado there is a tribute to the National Stud team, led by managing director Brian O'Rourke.
John Warren, who is managing Toronado's stud career, said: "Sheikh Joaan wanted to do something to support the British breeding industry, and standing a stallion at the National Stud was a way of doing that."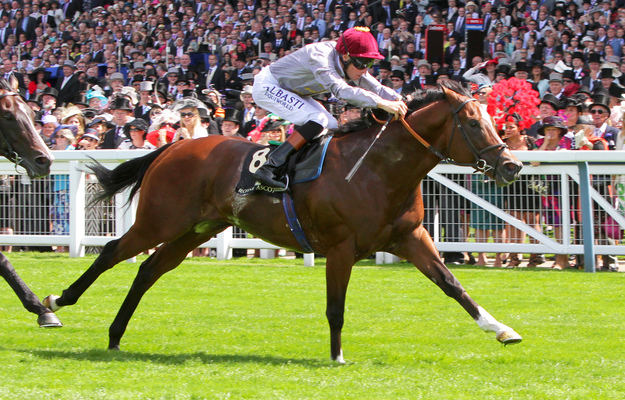 In other words, industry confidence in the stud is now high.
The National Stud's history can be split into several chapters, some more illustrious than others. It originated in 1916 when William Hall Walker (later to become Lord Wavertree) gifted Tully Stud on the Curragh and his bloodstock to the British government. Its original aim, to produce lightweight cavalry horses, evolved into a quest to improve the Thoroughbred, and it can be said to have achieved that with just one horse - the superb sire Blandford, foaled in 1919.
In 1943, the site was sold to the Irish government and became the Irish National Stud, and as a result, the bloodstock moved to Sandley Stud in Dorset and a satellite in Sussex until 1967, when it relocated to the new National Stud in Newmarket. The 500-plus acre site had been leased from the Jockey Club in the early 1960s and put under the control of the Levy Board, and the person responsible for creating the stud we see today was Peter Burrell, in charge of operations from 1937 until 1971.
Champion Mill Reef's retirement from racing in 1973 coincided with the National Stud's rise to prominence in Newmarket. In the years that followed, the stud was opened to the public and the training courses were instigated, while Mill Reef established himself as a leading stallion.
His death in 1986 hit hard, and the stud subsequently struggled to develop any stallion approaching his league, and its status as a breeding centre sagged. Useful stallions came and went, but horses with flashier reputations stood elsewhere.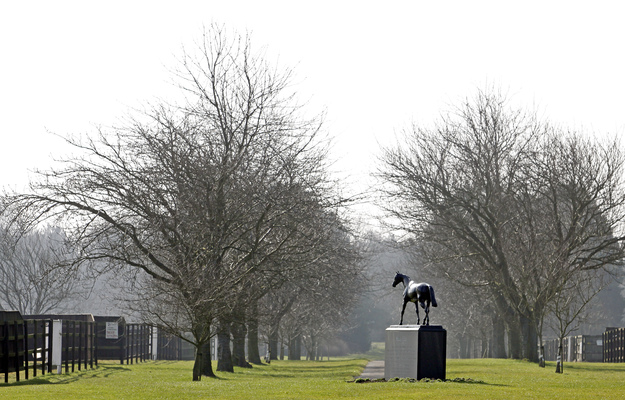 Then in 2008, the Jockey Club bought the National Stud from the Levy Board and turned it into a private company. The rules changed, the management style changed, and now there is a more dynamic, commercial, ambitious air about the stud.
One of the most important figures in the stud's recent evolution has been O'Rourke, appointed after the 2008 takeover. He had the pedigree; stints at Coolmore and, in the U.S. at Wimbledon Farm and Derry Meeting Farm. One of his brothers - Liam - is director of Darley's Dalham Hall Stud in Newmarket, and the other - Garrett - is manager of Juddmonte Farms in the U.S.
As he would acknowledge, one of O'Rourke's most difficult early tasks was to cull staff - and mares. One of his most urgent was to stop the loss-making. "We're self-sufficient now. We turned it round in 14 months," he recalled. And one of his most practical was renovations and structural improvements, including the upgrading of student facilities and planting of copious trees.
He identified spelling both as a good use of the stud's land and as an earner. The spelling yard opened in 2009, and last winter it was home to The Grey Gatsby; other recent residents include recent Melbourne Cup runner-up Red Cadeaux and dual Oaks winner Snow Fairy. Another earner is the stud's small collection of mares - "we've been able to buy a mare a year for the last five years," O'Rourke said.
But O'Rourke's influence is far more than sound management and accountancy. His efforts, enthusiasm, and reputation gradually have pushed the stud's standing upward on several fronts. The calibre of boarding mares has improved; this year's G1 Prix de l'Opera winner We Are spent the first five months of her life there for owner-breeder George Strawbridge. And the main six-month training course is as popular and well regarded as ever.
"We get 80 to 90 applicants for 24 places, and they all go to good jobs," O'Rourke said. Efforts with the general public have stepped up; the stud annually welcomes 25,000 paying visitors, with Grand National winner Amberleigh House a big draw, and it is very active on Facebook and Twitter.
All this progress O'Rourke unhesitatingly pins on his team. "We're so blessed with the staff here," he said.
The stud in 2014 stood three popular stallions. Bahamian Bounty's arrival predated the ownership change, but throughout he has been a popular speed sire. Rising 21, he cannot be a factor for too much longer.
Also at the National Stud is his son, Pastoral Pursuits, with two Pattern winners, who stood at £4,500 ($7,100) in 2014. And high-class 2-year-old and miler Dick Turpin stood there for £4,000 ($6,300) in 2014 -- he has a long list of 20,000-plus guineas yearlings sold this year and will be best judged in two years.
But the big flagship, potentially the big earner, is the high-ranking stallion with international appeal.
"We've been looking for stallions for four or five years, but most of the good horses are in the hands of four or five people," O'Rourke said. "We feel very privileged to have a horse of Toronado's calibre."
That calibre - for which breeders will pay £15,000 ($23,500) SLF - is demonstrated by a racing record featuring two genuinely top-level G1s and a host of excellent supporting efforts, including running Kingman to a length in the G1 Sussex Stakes. Backing that up are good looks and a decent, interesting pedigree - by the sire of So You Think and out of a half-sister to 2010 G1 Racing Post Trophy winner Casamento from the family of Vaguely Noble.
O'Rourke, however, is already looking toward the next achievement, the next improvement. "We've come very far but the job is never done," he said. "You're always aiming for the top. You've got to learn every day."