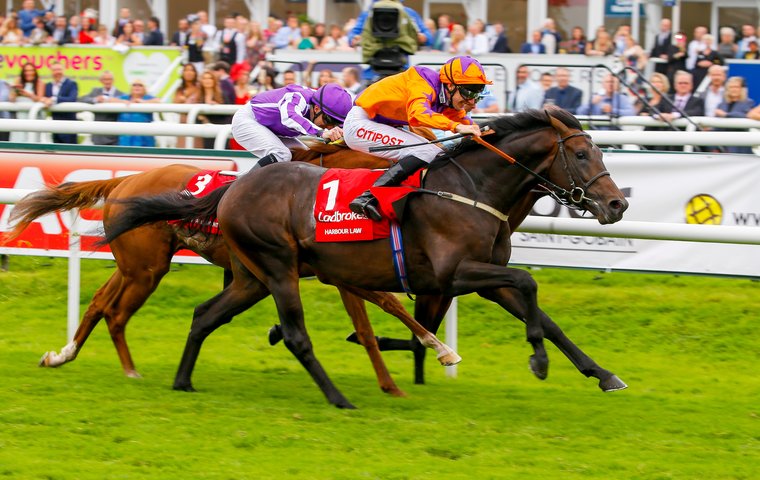 As Britain's longest-serving breeze-up vendor, Malcolm Bastard has seen plenty during his 30 years in the business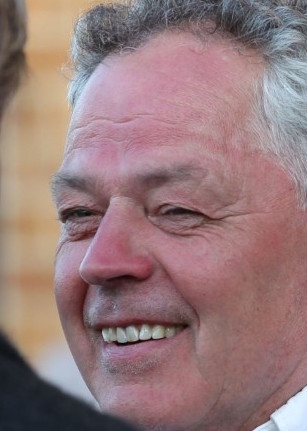 Never has the standard of horses on offer at breeze-ups been higher, an evolution that has gone hand in hand with a rise in professionalism and investment by the sector. Along the way, the market has celebrated its peaks and endured its troughs. What has never changed is its ability to churn out runners, and in that Bastard (pictured) is the same with his Baydon Hill Grange yard in Wiltshire having supplied Classic performers such as Harbour Law, Native Khan and Libertarian, among others, within the past decade.
The breeze-up community, however, has never been faced with a challenge quite of the magnitude that is accompanying them into this year's delayed sales season.
The havoc wreaked by the Covid-19 pandemic has thrown the spring sales calendar into disarray. In a normal year, each of the year's major breeze-up sales would have been in the books by now; as it is, they have been delayed to such a degree that the first breezer won't step out in public until June 22, ahead of the newly combined Tattersalls Craven and Ascot Sales (June 25).
A desire to host the first three sales in Britain, in an effort to mitigate current quarantine issues, has also prompted Goffs UK and Arqana to combine their breeze-up sales into a single event in Doncaster (June 28 - July 1).
It's a very different sales season from the one envisaged last autumn, when investors spent north of £20 million on potential breezers at the yearling sales, and one where it could pay to remain realistic.
"The one thing I would like to see this year is everyone do sensibly well," says Bastard. "We're all in it together. The breeze-up consignors put a lot of effort and money into the yearling market. I think the sector spent around £20 million on yearlings last year and it's not just the ones that are bought, it's the ones that are on bid on as well.
"So the breeze-up consignors play a major role in the market. And it all helps as it trickles down and helps the foal pinhookers, and then their investment helps the stallion masters. Then you have all the spin-offs - the vettings, transport and hotels. You see the breeze-up boys working every sale, whether in Europe or North America, and they put an awful lot into the whole game."
Landmark moment
Working in the sector's favour is its ability to throw high-class runners with regularity. There was a landmark moment last May when European breeze-up graduate War Of Will won the Preakness Stakes at Pimlico. Another graduate, Channel, won the Prix de Diane, while the previous year Teppal took the Poule d'Essai des Pouliches.
Bastard himself tasted Classic success only four years ago thanks to the St Leger winner Harbour Law, who was sold by the vendor for £30,000 to Kiltown Bloodstock at the 2015 Goffs London Breeze-Up. Dante Stakes winner Libertarian, another high-flyer out of the Bastard academy, also came close when second in Ruler Of The World's Derby, while fellow graduate Native Khan ran third in Frankel's 2000 Guineas.
Bronze Cannon, whose brace of G2 victories included the Hardwicke Stakes, last season's German G2 winner Royal Intervention and the G3 winners New Providence and Nomorerichblondes are others who could have been found in some of Bastard's drafts, none of which annually tend to numerically exceed 20.
As those results show, breezing has long been a successful part of the operation. Alongside that, however, there has also been the development of the highly respected pre-training arm through which the likes of Golden Horn, Cracksman, Too Darn Hot and Belardo have passed in recent years.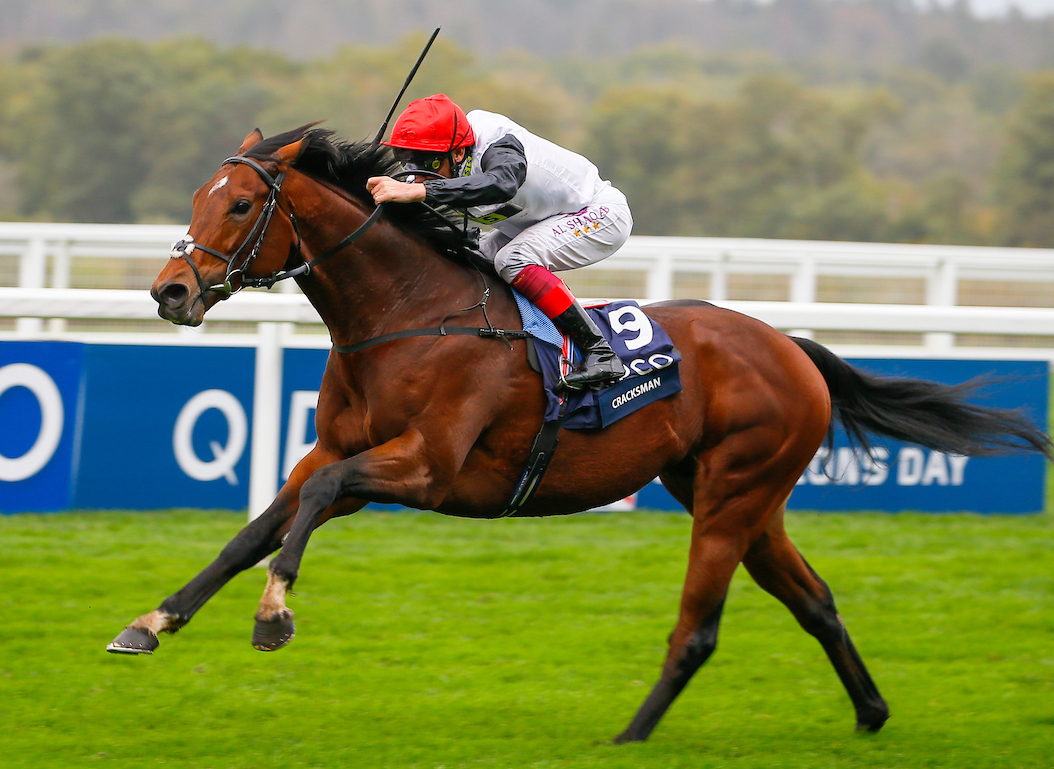 Bastard turned to trading following a successful career as a jumps jockey. Part of the Fred Winter team at a time when the Lambourn yard housed greats such as Crisp, Pendil and Bula, Bastard rode about 120 winners over jumps before hanging up his boots.
"When I packed in race-riding, I didn't really know what to do," he says. "A friend of mine, Ronnie O'Leary, had breezers and suggested that I should give it a try, which I did. I've been doing it ever since.
"Any horse that goes on to do well for people is one that I enjoy. But, if I had to pick one, I suppose it would be Oh So Risky. He was very incorrect and I managed to buy him for 8,000gns when his sire Kris stood for £100,000. I sold him for 30,000gns and he ended up winning nice races, including a G3 on the flat and the Triumph Hurdle over jumps, and almost £250,000 in prize money. He was very rewarding."
He adds, "There are more people doing it now, they're working very hard at it, and so it has become harder to buy the horses you want. Everyone is on the same type of horse and then it's a numbers game - it has to be because they can't all be good.
"I like to buy value and that's become harder. I look for a nice, quality individual, one that could be a quality middle-distance horse, and sometimes those are the ones that can cost a little bit more."
Interpretation of the clock has become a particularly hot debate in recent years. Unlike in the U.S., breezers in Europe are not officially timed, although a number of buyers have long relied on their own figures to pass judgement.
Yet, for all the assistance that the clock can offer, there are - and always will be - numerous examples of horses who went on to do well despite not turning an impressive time on breeze day. One such animal was Libertarian, who famously turned in one of the slowest times of his sale; bought for 40,000gns by Lars Kelp, within 12 months he had won the G2 Dante.
"I don't believe in trying to break the clock with them," says Bastard. "I'm just trying to produce a nice horse. You've also got to remember that some of them don't enjoy going up by themselves. It's not like before, when you could send two nice, quality horses up there together. Now they have to do it by themselves."
So what can we look forward to out of the Bastard draft this time around?
The Tattersalls Craven draft includes two 'very nice' Kingman colts in lot 35, who is out of a half-sister to champion Darjina, and 142, a half-brother to the champion King George hero Poet's Word. The latter was bred in Britain by Barry and Fiona Reilly's Woodcote Stud out of their five-time winner Whirly Bird and is a half-brother to four other winners, including dual G3 scorer Malabar and Whirly Dancer, in turn dam of the very smart 2yo Beckford.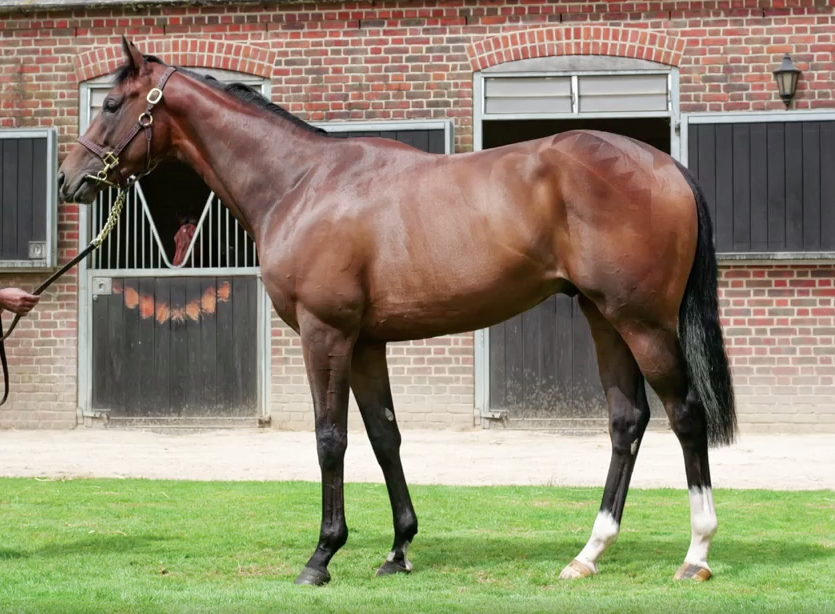 The draft also includes a 'smart' son of Union Rags (52) and a Shalaa half-brother to G2 Gimcrack Stakes winner Blaine (68), while the sole filly in the line up is lot 118, a Havana Gold half-sister to Richard Hughes's promising Mazikeen from Quesnay's successful Silvermine family.
Bastard is also sweet on a Showcasing colt set for the Goffs UK Breeze-Up Sale. Catalogued as lot 76, the colt is a half-brother to Italian G3 winner Hargeisa and is described as 'a strong, bonny colt who goes very well'. The Kodiac colt (53), a half-brother to listed winners On Her Toes and Jane's Memory, is also well liked.
"Basically there are five ways to get a racehorse - you can breed it or go out and buy it as a foal, yearling, breezer or horse in training," says Bastard. "I think breeze-ups are a fantastic way for some people to get involved. Obviously you can get an idea of how they go, but they've also had a good start and by the time they come to the sale, they're fairly ready to start off.
"I just hope the middle market this year looks after itself and that people come out of it having done reasonably well. We need the vendors to come out the other side and if that can happen, they come back in the autumn and reinvest."
Bastard talks about his entries at the big breeze-up sales in the videos below