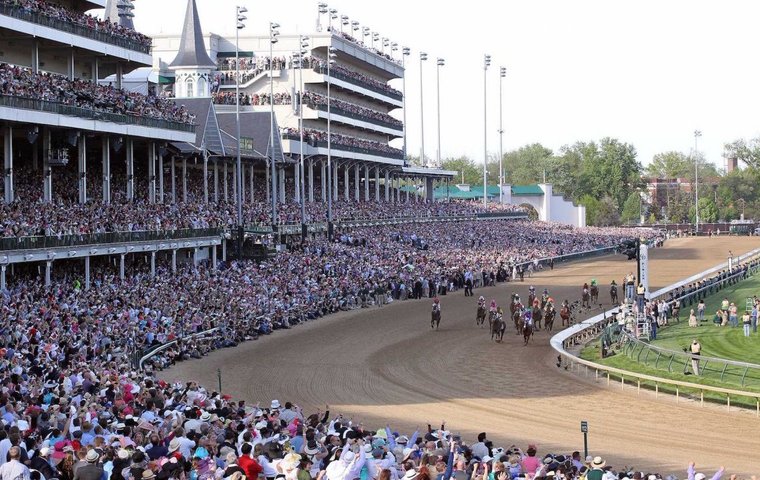 In his high-profile role as Director of Strategy & International Racing at the Jockey Club of Saudi Arabia, Tom Ryan was at the helm of the world's richest race, the $20 million Saudi Cup, in February.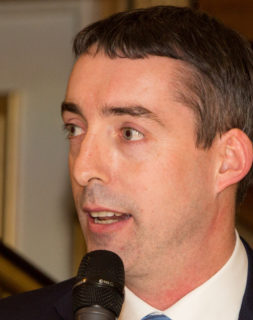 Before taking up his current position, 40-year-old Ryan (pictured) was for nearly 13 years general manager at Naas, arguably Ireland's most upwardly mobile racecourse.
Even allowing for an incredible aftermath to the event, Ryan is able to look back on a hugely successful first edition of the world's richest race at King Abdulaziz racecourse, where he oversaw the installation of a completely new turf track and a ground-breaking jockeys' competition featuring a team of male riders against a team of females – as well as welcoming horses and connections from no fewer than nine different nations and four continents to Saudi Arabia's first international race meeting.
Who do you believe is the most important figure in the history of racing around the world?
The Ballydoyle team of the 1970s, John Magnier and Vincent O'Brien. They fully globalised the sport in my mind and really pushed bloodstock forward as a commercial proposition. They really were very, very influential in that arena. Coolmore has created a global footprint and I am mindful of how 35-40 mares was considered as a full book in the 1980s before Coolmore's influence drove that number.
They were also influential in wrestling the focal point of bloodstock back from North America in the early 80s, when they went to Keeneland and places like that and bought all those very nice colts to try to rebalance the gene pool in that respect.
Which is your favourite venue and race (anywhere in the world)?
For the spectacle that it is, my favourite race is the Kentucky Derby. I've been lucky enough to go there a number of times; it has the history, the heritage, and it frames the entire American racing year.
As for the venue, obviously on a personal level I have a huge lifelong loyalty to Naas but, on a larger scale, you can't really beat Ascot during the Royal week. There isn't anywhere else like it and essentially the entire British and Irish season — maybe the entire European season –- is framed around it. The whole thing flows from that.
What is your fondest memory in racing?
At a very personal level, it has to be the first running of a Grade 1 event – the Lawlor's Hotel Novice Hurdle – at Naas in 2015, which was the result of a big effort by everyone. It was such an achievement and it involved 95 years of waiting – and thankfully it went well. I was manager of Naas then and, although we always had a strong tradition of being a starting ground for top-grade horses both on the flat and jumping, we'd never had a top-level event until that 2m4f hurdle, which was won by a 33/1 outsider named McKinley owned by Michael O'Leary and trained by Willie Mullins (see video below).
The event itself and the journey of how we got there is my standout. It meant an immense amount for the venue and everyone who had worked very hard.
What do you see as the biggest challenge racing faces today?
Market share in the whole sporting arena, in every sense. We're talking about eyeballs on the sport to the top of the triangle and racehorse ownership. How does an owner become interested in the first place other than by watching horse racing and attending the races? But there is an awful lot of competition for that leisure spend, so I think you have to be really proactive and clever in engaging people who can frequent racecourses, first as spectators and then maybe later as owners.
But it's an interesting double act: racing needs to be an attractive leisure pursuit, but at the same time it also needs to be supporting an industry. We need to redouble our efforts to make sure the customers, owners and punters are there.
If you could change one thing in racing, what would it be?
I'd like to see a continued harmonisation of rules of racing around the world. In an ideal situation, things like interference, whip rules and medication should be looked at everywhere in the same way. To continue the globalisation and wider appeal of racing across the world, it has to be the same.
Look at soccer and various other sports – the rules across the continents are more alike than they would be with racing. The IFHA are trying to push that forward and I think it would be in all our best interests if that trend continued – and maybe the speed at which that was progressing increased.