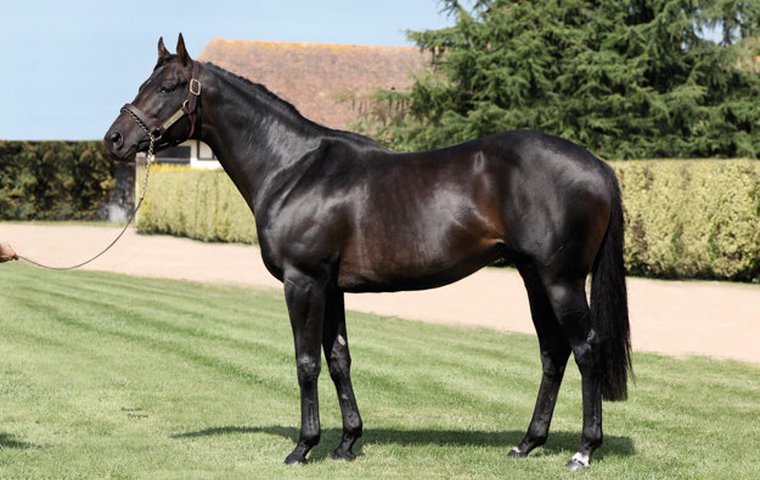 Exciting young stallions Le Havre, Kendargent, and Siyouni are set to have a dramatic effect on French breeding, bloodstock sales, and racing for years to come.

After decades in which few, if any, French-based stallions could command the interest of breeders or yearling buyers from abroad, France suddenly has three of the best young stallions in Europe. All three are syndicated, and so more than likely to remain in France for the rest of their careers.
Racing and breeding in France has been transformed over the last 10 to 15 years by the growth of the PMU (Pari Mutuel Urbain), which has a monopoly of betting on horseracing there and has also become a major player in the online sports betting and poker market as well. The PMU recorded an increased turnover for 15 consecutive years up to 2013.
Racing in France is financed directly from the PMU's turnover and, over this period, the rewards for owners and all France's racing professionals have increased significantly.
According to IFHA figures, the money distributed to owners and racing professionals for flat racing in France was approximately €190 million in 2013, up by 60 percent from 2001 and roughly double the amount distributed in Britain the same year. Prizemoney for flat racing in France was €120 million, compared with about €90 million in the UK. However in France, this was topped up with by a further €20 million, given out in breeders' premiums, €44 million in owners' premiums, and €8 million in travel subsidies.
Unfortunately for those now running France Galop, this run of good news and ever-increasing revenue has come to an end, which explains the intense arguments about how the now diminishing pot should be distributed in the future. France Galop will be forced into unpopular decisions concerning prize money, travel subsidies, and many other aspects of the business it administers -- but for the first time in 30 years, France has several established international stallions.
The last period when French-based stallions were in demand all over the breeding world came to an end in the early 1980s, when the election of France's first socialist president, Francois Mitterrand, coincided with the death of leading French sire Luthier and the flight of much of the best European bloodstock to Kentucky, an exodus that included the stallions Lyphard, Riverman, and Nureyev from stud farms in Normandy.
In the years since, the best mares based in France have travelled to be covered in England or Ireland. Several hundred leave every season, and nearly all the few stallions who have managed to make a reputation with the leftovers who stayed in France have quickly been sold to Japan, Ireland, or England.
In recent seasons alone, horses such as Verglas, Chichicastenango, and Turtle Bowl have been sold after making excellent starts to their stallion careers. There have been a few exceptions, notably Jean Luc Lagardère's Linamix and Alec Head's Anabaa, but, since Linamix stopped getting his mares in foal and Anabaa moved to Lexington for a season, the outlook has looked as bleak as ever. And this despite the €60 million a year given out to the breeders and owners of qualified French-bred horses and the millions France Galop has spent on various marketing schemes.
In the end, the change was brought about not by subsidies or changes to the ever more complicated rules that determine qualification for the premium schemes, but by the stubborn determination of two relative newcomers to the racing world.
Guy Pariente and Gérard Augustin-Normand established Kendargent and Le Havre among the best stallions in Europe more or less on their own and by supporting their stallions to a degree that many thought was simply bound to end in disaster.
Pariente purchased Kendargent as a yearling for €45,000 at the Arqana August sale in Deauville. The son of Kendor didn't win in three starts as a juvenile and broke his maiden on his sixth start as a 3-year-old over a mile. Kendargent was second in a G3 at Chantilly and fourth in the G1 Prix Jean Prat over a mile but finished last on his two subsequent runs in France.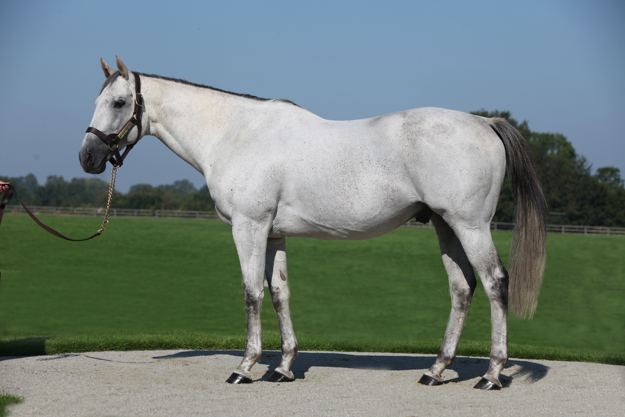 Sent to be trained in California as a 4-year-old, he won his only start at Hollywood Park but had to be retired following a tendon injury with two wins and two places from 13 career starts. If Kendargent had not returned to his owner's Haras de Colleville, a new stud farm Pariente created after buying a cattle farm not far from Deauville, he would not have covered mares at anybody else's.
Pariente always believed in his horse. He believed that Kendargent had never fulfilled his potential on the track and that, as a son of one of France's better stallions, Kendor, out of a daughter of the best, Linamix, Kendargent deserved a chance as a stallion. Not many people agreed with him and, of the 127 foals in Kendargent's first four crops, Pariente bred 61.
Not only did he breed 61 foals by his unproven sire, he put them into training with some of France's leading trainers. The results were, against all the odds, spectacular.
When looking at stallion statistics, it is dangerous to extrapolate from a small sample size. In Kendargent's case this is no longer relevant as his results have been equally good from each of his four small early crops.
Pariente bred 61 Kendargents in the horse's first four years at stud, and they included 10 stakes horses: Restiadargent, Kendam, Kenbella, Kenhope, Kensea, Onedargent, Princedargent, Goken, Kenfreeze, and Kenouska.
Kendargent's yearlings averaged approximately €65,400 in 2014. He will stand at €18,000 in 2015 and will have around 100 2-year-olds to race for him, and then more than 100 foals in each of his subsequent crops.
Augustin Normand had more options for his Prix du Jockey-Club winner Le Havre when the son of Noverre retired, but he decided to stand the horse himself in partnership with Sylvain Vidal and the Haras de la Cauviniere.
The results have been equally extraordinary and the €5,000 sire is now among Europe's leaders after his first crop of 3-year-olds reached the track, rivaling a horse like Sea The Stars, who started out with a fee 17 times higher.
Augustin-Normand and Vidal bred 41 of the 93 foals in Le Havre's first crop, including most of his better horses, from the champion Avenir Certain to Auvray, Crisolles, La Hoguette, Orbec, Saane, and many others. Augustin-Normand, like Pariente, not only bred to his own stallion but he put the products into training with some of France's best trainers rather than offering them for sale.
Le Havre who will stand at €20,000 in 2015, is now owned by a syndicate that includes many of Europe's most prominent breeders. So great has been the demand for Le Havre's services, that the team at La Cauviniere are scratching their heads as to how to restrict him to a reasonable book.
The Haras de Bonneval's Siyouni is the sire of three Group winners from his first crop and is second only to Lope de Vega among Europe's first-season sires.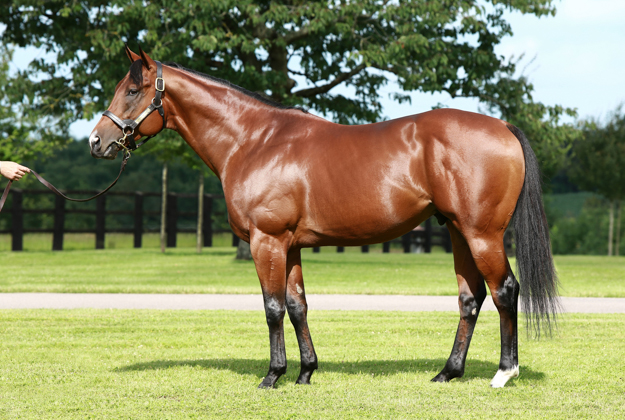 A G1 winner at 2 for his breeder, the Aga Khan, the son of Pivotal was syndicated when he retired to stud for the 2011 season. The Aga Khan bred his best horse to date, the G1 performer Ervedya, but his other Group winners, Bourree and Souvenir Delondres, were produced by outside breeders. Siyouni will stand at €20,000 in 2015.
The Aga Khan could easily have sold Siyouni but he chose to syndicate the horse and to keep him in France. The Aga Khan Studs in France has also attracted Redoute's Choice for two seasons and signed a deal with Qatar Bloodstock that will bring Makfi and, in the future, Charm Spirit to Bonneval.
Once the precedent had been set and Kendargent had broken through, France's stallion business has been transformed. New farms such as Colleville, La Cauvinière, La Hetraie, and Al Shaqab attract large numbers of mares, including those coming from abroad, while Bonneval, Quesnay, Logis, and others have new stallions arriving.
In the end it was the money that changed the equation. In different ways, Pariente, Augustin-Normand, and the Aga Khan took risks in keeping their stallions in France, but then all three were well aware of the rewards on offer for successful French-bred horses.
No French stallion farm was in a position to compete with those in England and Ireland to buy a potential stallion, but these three had the horse already. To keep the horse as a stallion would have been a crazy gamble in a country with low prize money, but a reasonable risk in one with prize money and owners' and breeders' premiums on the French scale; up to a point.
Few would have been surprised if either Kendargent, Le Havre, or Siyouni had been failures, and their progeny wouldn't have earned a great deal if that is how it had turned out. Their owners took a risk, particularly Pariente and Augustin-Normand, who made a major investment that transformed their own racing and breeding and has put French bloodstock on a whole new trajectory.
----------
Jocelyn de Moubray is a bloodstock consultant and author based in France.