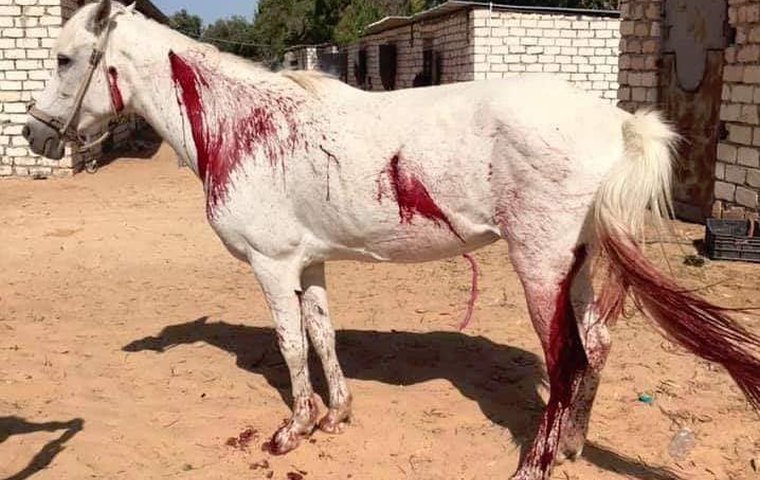 Libya, a country with a recognised stud book and part of the European and Mediterranean Horseracing Federation, is currently a nation at war. Sadly, its Thoroughbred population is now also under threat.

The Equestrian Club of Libya, the base of the Libyan Horseracing Authority, is unfortunately located in what is now the heart of the conflict and the majority of the nation's stud farms are in the war-torn regions of Qasrban Ghashir, Suwani bin Adam, Azizia and Sbiya. One Thoroughbred has already been killed and several others injured in an air strike by the Libyan National Army.
Dr Amad Ashaab, a veterinarian who owns and manages Libya's leading stud, Al Shaab Stud, near Tripoli, as well as a state-of-the-art equine hospital, Africa's largest, reports that troops under the command of Libyan National Army chief Khalifa Haftar are currently fighting close to his farm, though it remains safe for the time being.
"For the past 20 days, I could not go to the farm because there are concentrations of forces in the city of Tarhuna," he said yesterday. "Today, it is reported that there are tanks three kilometres away from the stud. The horses cannot be evacuated because of the large number of animals – six stallions, 18 broodmares and 26 yearlings and foals. Most areas are unsafe and there is nowhere they can escape to. The stallions are considered national treasures and Brut Force [an Australian-bred] is the leading sire in Libya."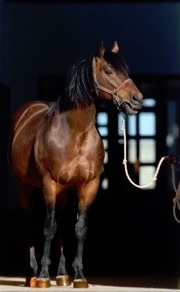 As well as Brut Force (pictured left), Australian imports Eavesdropper (a Kingmambo half-brother to AP Indy), Churchill Downs and Back Draft are among those stallions under threat.
Al Shaab Stud hosts the annual Mixed Thoroughbred Sale every October, which attracts local buyers as well as some from from Egypt and Tunisia. Since the sales resumed in 2012, 85 percent of horses catalogued have changed hands, the most expensive yearling making €54,000, with yearling averages of €16,500. Prize money at the country's premier race meeting is €600,000.
Dr Ashaab is naturally concerned for the welfare of the country's horses and, for the burgeoning Thoroughbred industry, which had been heavily supported by the government as part of Libya's economic recovery, in the hope it would help tourism and provide employment and revenue.
The situation now looks bleak, and Dr Ashaab fears for the safety of his horses. "We would like to communicate with international organisations and seek help to protect our horses," he pleads.
It is hoped media awareness will reach Haftar's troops. Dr Ashaab can be contacted at ashaabdramad@gmail.com