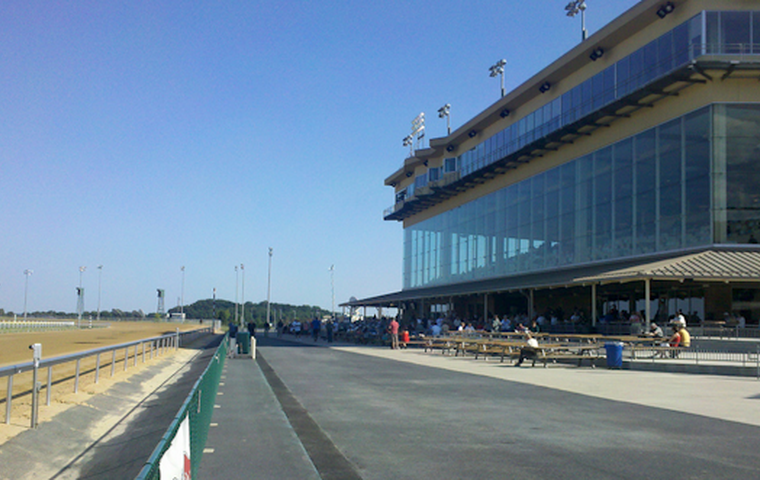 The news of four horsemen suing Tom Chuckas, Thoroughbred Bureau Director of the Pennsylvania Horse Racing Commission, should be of interest to all racing participants across the globe.

This lawsuit involves the authority and tactics of regulators, along with due process protections afforded licensees. These are the type of issues that arise repeatedly everywhere there is a starting gate and a finish line.
This case begins with suspicions of hidden ownership and program trainers (hiding the identity of the actual trainers). Regulators then issued subpoenas and suspensions. Those actions turn into charges of unjustified, unprivileged, and unlawful acts of a Pennsylvania regulator towards its horsemen.
I'll first focus on two critical points: the appropriateness of the subpoenas and the suspensions that followed when four horsemen did not submit the requested information.
The subpoenas
On October 13, 2017, the four horsemen in question - Marcos Zulueta, Juan Carlos Guerrero, Silvio Martin and Sean Mitchell - were served subpoenas by the commission that, according to court filings, were based on anonymous complaints of hidden ownership and program trainers. The requested information included documents covering a three-year period. The specific information included phone records, emails, tax returns and bank statements. Also requested was the location of these trainers' horses at any given time over that three-year period.
The subpoenas allowed 20 days to gather and produce this information and informed the horsemen that failure to comply might result in the suspension of their licenses. The horsemen, believing that the subpoena was unreasonable, overbroad, and oppressive, submitted a motion to quash/amend the subpoena.
In my 25 years as the Director of the Indiana Horse Racing Commission, I have never known of this type of regulatory reaction (or, more precisely, overreaction) to anonymous complaints.
I asked attorney Robin Babbitt to opine. Mr. Babbitt has served as the attorney for Indiana Horse Racing Commission staff since 1994, when pari-mutuel wagering began in the state. Over the course of his years as outside counsel, Mr. Babbitt never lost a court case representing commission staff while I served as Indiana's Executive Director.
Regarding the issuance of the subpoenas, Mr. Babbitt said, "An administrative subpoena is not something you can take lightly. In regulation you must be careful about laying a foundation for any action you take. This was a situation where there may have been a suspicion of a violation, but that can be a problematic basis upon which to issue a subpoena."
How do you lay that foundation?
Complaints of either hidden ownership or program trainers are not uncommon. In Indiana, we averaged two or three such complaints every year. Our first response would be to collect information to determine if one of our rules had been violated.
Investigators would speak with licensees and others who might possess relevant information. Often, former employees, exercise riders and feed suppliers were just some of the people who provided valuable information.
Stable gate records would be reviewed. These records include the flow of horses in and out of the stable area along with the driver's name and license plate number of the vehicle. Verifying ownership of these vehicles has led to relevant evidence in prosecuting program trainers.
Investigators would order and scrutinize certain winner's circle photographs. We've been surprised at the number of times this has aided our investigation.
These are just a few steps we took. If, after doing our due diligence, we had reason to believe that a violation may have occurred, we would interview the suspected individuals 'on the record' in a tape-recorded interview. We would often follow up the interview with a written request for information.
In Indiana, we would never – ever – issue a subpoena based solely on 'anonymous' complaints.
In Pennsylvania, the lack of laying such a foundation was not the subpoena's only deficiency.
Any information requested in a subpoena must be related to the potential violation. That information must be reasonable, and the person must be given sufficient time to respond. The commission's subpoena was problematic in all three areas. It would be difficult to get one year of phone records in 20 days, but three years? And how to you track the whereabouts of a stable full of horses retroactively for a three-year period?
The suspensions
Despite their plea to amend the subpoenas, the four horsemen were suspended without a hearing on November 7, 2017.
I believe that this was an extraordinary action. Or, yet again, overreaction.
An immediate suspension without a hearing, also known as a summary suspension, is usually reserved for licensees that pose an immediate threat or danger to the sport or its participants.
Where was the immediate danger? These horsemen had been racing without incident in Pennsylvania for years. None of them had been charged with a rule violation. By simply not complying with a request for information they're out of business? So much for reasonable enforcement.
Upon an appeal of these suspensions, a hearing was held in front of the full commission on November 29, 2017. The commission subsequently upheld the suspensions and refused to quash or modify the subpoenas.
The Commission gets schooled
The next round in this saga was held on January 11, 2018, in an argument between parties in the Commonwealth Court of Pennsylvania before President Judge Mary Hannah Leavitt.
The venue change from the commission office to the court room was the result of an Application for Stay by the suspended horsemen. This was their opportunity to convince a judge to lift their suspensions temporarily, until a final decision could be made in their case.
My experience in Indiana is that the granting of a stay by a court is an uphill battle for horsemen. Few licensees challenged the Indiana commission in court for a stay. All were denied.
The difficulty in obtaining a stay is meeting the demanding criteria.
Judge Leavitt outlined in her order the criteria the Pennsylvania Supreme Court had established for the granting of a stay:
The petitioner (horsemen in this instance) must make a strong showing that he is likely to prevail on the merits.
The petitioner has shown without the requested relief he will suffer irreparable harm.
The issuance of a stay will not substantially harm other interested parties in the proceedings.
The issuance of a stay will not adversely affect the public interest.
In her opinion dated January 12, 2018 (the day after the hearing), Judge Leavitt ruled in favor of the horsemen on every criterion.
One finding in Judge Leavitt's decision does not bode well for the Pennsylvania Horse Racing Commission. In a signal of what her final decision may be, she said that the horsemen had made "a substantial case on the merits".
It is an understatement to refer to this particular language as an embarrassment for the Commission.
These horsemen are back racing, but damage, both financial and to their reputation, has already been done. These horsemen had been suspended for over two months, unable to earn a living, based on suspensions that, apparently, should have never been issued.
What happens next?
On February 13, 2018, these same four horsemen filed in United States District Court a complaint against Thomas Chuckas, Thoroughbred Bureau Director of the Pennsylvania Horse Racing Commission.
The complaint alleges, in part:
As a result of Chuckas's unjustified, unprivileged and unlawful acts towards Plaintiffs, they have been deprived and continue to be deprived their constitutionally protected property interest in their trainer's license and their reliance on that license to pursue their chosen profession. These actions also deprive Plaintiff of their liberty right to pursue their chosen profession. Defendant's aforesaid unlawful conduct was knowing and intentional and done with malice.
I have no idea whether this lawsuit has merit.
It does appear that its outcome will determine if the commission is merely embarrassed by this whole episode - or humiliated.
Joe Gorajec has spent his entire adult life in the racing industry and served as the executive director of the Indiana Horse Racing Commission for 25 years (1990-2015). He is also a former chairman of the North American regulators' trade association, the Association of Racing Commissioners International (2008). Now semi-retired, he spends his time consulting, writing and gardening at his central Indiana home.