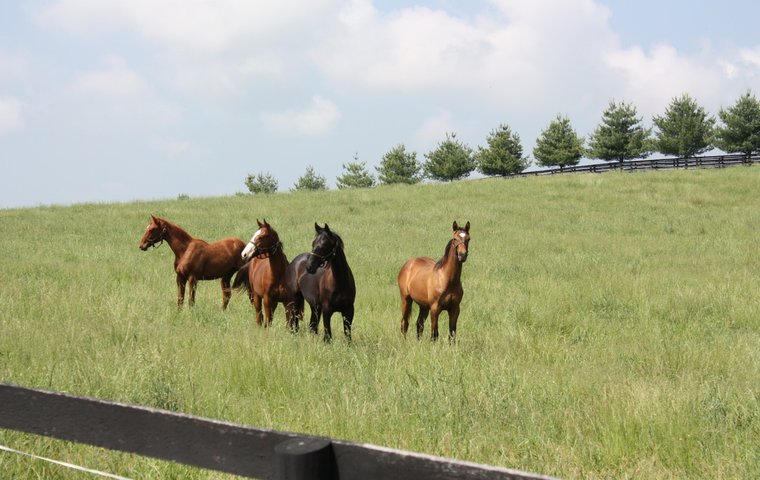 Several major outfits will head to Churchill Downs on May 5 with a hand in multiple Kentucky Derby runners. Some won't deny that such opportunity is the result of investment via the benefit of hindsight. For various others, particularly the juggernauts of our sport, it comes as the result of substantial and continued investment from grassroots level.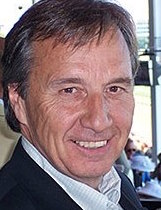 All of which makes the achievement of Glennwood Farm in Kentucky, owned by John Gunther (pictured left) and his daughter Tanya, all the more meritorious.
A family run operation 15 miles southwest of Lexington in Versailles, Glennwood heads to Churchill as the breeder of two major Derby hopefuls in Justify and Vino Rosso, both leading prospects in a renewal rated as one of the deepest in recent history.
The pair provided Glennwood with a memorable afternoon on Saturday, April 7, when striking in their respective preps. First came Vino Rosso, who out-duelled Enticing to take the G2 Wood Memorial at Aqueduct, before Justify romped over Bolt d'Oro in the G1 Santa Anita Derby.
One of the most exciting colts of the current season, the unbeaten Justify has consistently vindicated the high opinion held of him by Bob Baffert this spring with a series of impressive front-running displays. Not since Apollo in 1882 has a colt who was unraced at two struck in the Kentucky Derby, but such has been the arrogance of Justify's wins to date that he heads into the race vying for favouritism with Mendelssohn and Audible.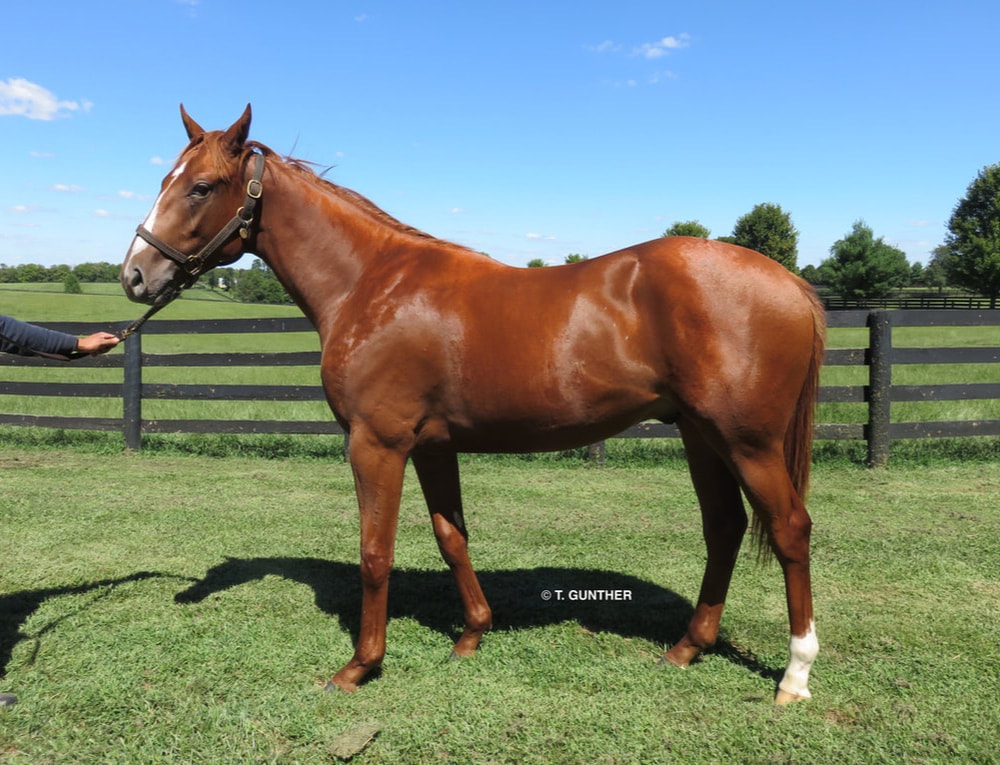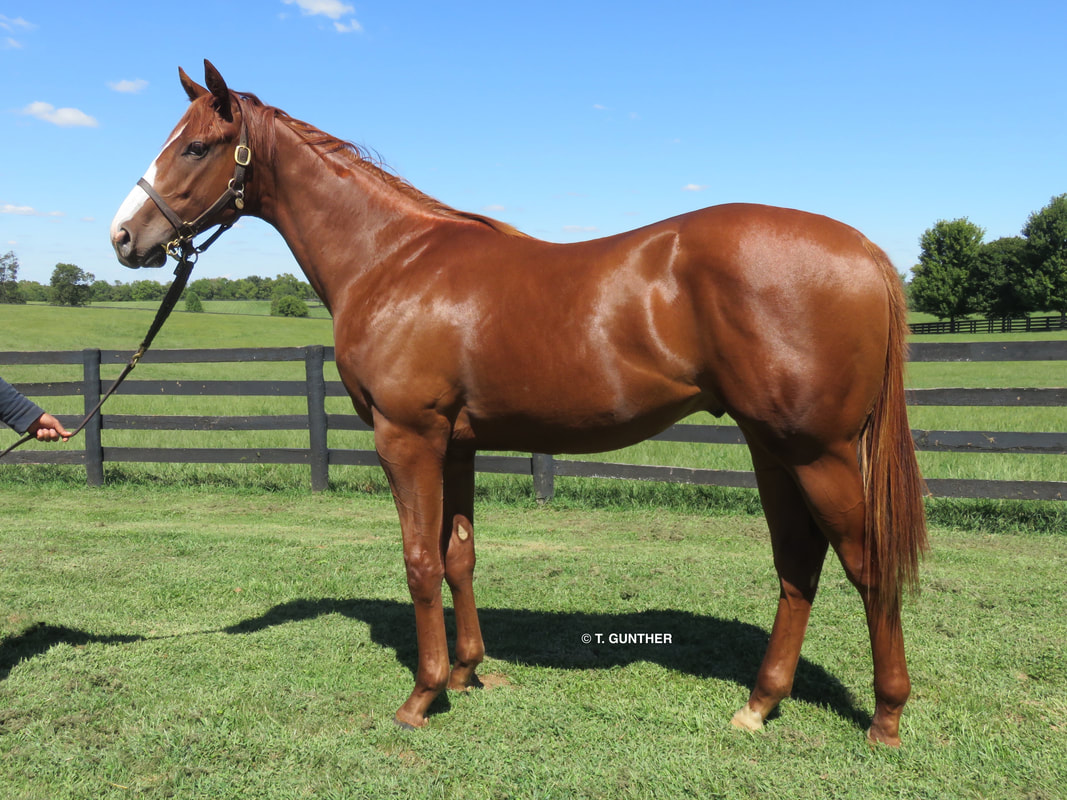 Meanwhile in Europe, there are hopes for Glennwood homebred Without Parole, who reappears at Yarmouth tomorrow* after a taking debut victory at Newcastle last November that earned the colt entries in the 2000 Guineas and Dante Stakes from John Gosden.
"It was an exceptionally special day, watching Vino Rosso's gutsy win in the Wood Memorial followed by Justify's romp in the Santa Anita Derby," says Tanya Gunther. "It is hard to get my head around what it means to have these two colts among the leading 3yos right now and the prospect of watching them both compete in the Kentucky Derby. Plainly speaking it means a great deal!
"For my dad and I personally, it underscores that we are doing something right with our programme and helps to motivate and encourage us during the many moments in this industry where you can feel discouraged."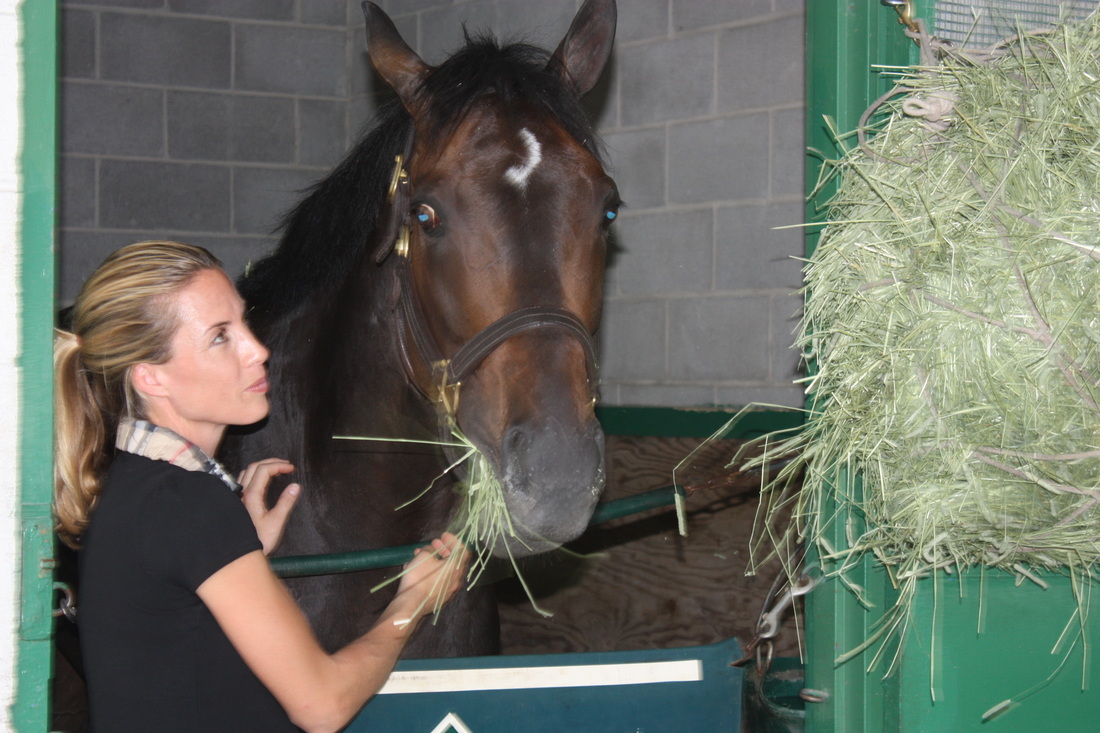 Remarkably, that April afternoon wasn't the first time that a pair of Glennwood graduates had combined to steal the show.
Only three years ago, the farm enjoyed another major quickfire double when Materiality and Tamarkuz swept the G1 Florida Derby and G2 Godolphin Mile within hours of each other on a Saturday in March, 2015. The difference is, of course, is that Materiality and the older Tamarkuz hailed from different crops, unlike paddock mates Justify and Vino Rosso, who were part of a 20-strong group of yearlings sold by the farm in 2016.
The Gunthers have made a point of developing various families. Take that belonging to the Storm Bird mare Marozia as an example. Bought for $50,000 by John Gunther in 2003, Marozia went on to foal G1 winner Stay Thirsty as well as Without You Babe, the dam of Tamarkuz and Without Parole. As for Materiality and his G2-winning half-sister, My Miss Sophia, they descend from Dial A Trick, a 1991 purchase whose son, Eye Of The Tiger, ran fifth behind Funny Cide in the 2003 Kentucky Derby.
Justify's family joined the fold with the purchase of his granddam, the G1 Coaching Club American Oaks third Magical Illusion, for $450,000 at Keeneland in January 2005. By Pulpit, she foaled Stage Magic in her second year at Glennwood, a talented filly who was G3-placed under the care of Helen Pitts after failing to sell for $70,000 as a yearling.
Justify, by Scat Daddy, is the third foal and second stakes runner out of the Ghostzapper mare, following the listed-placed colt The Lieutenant.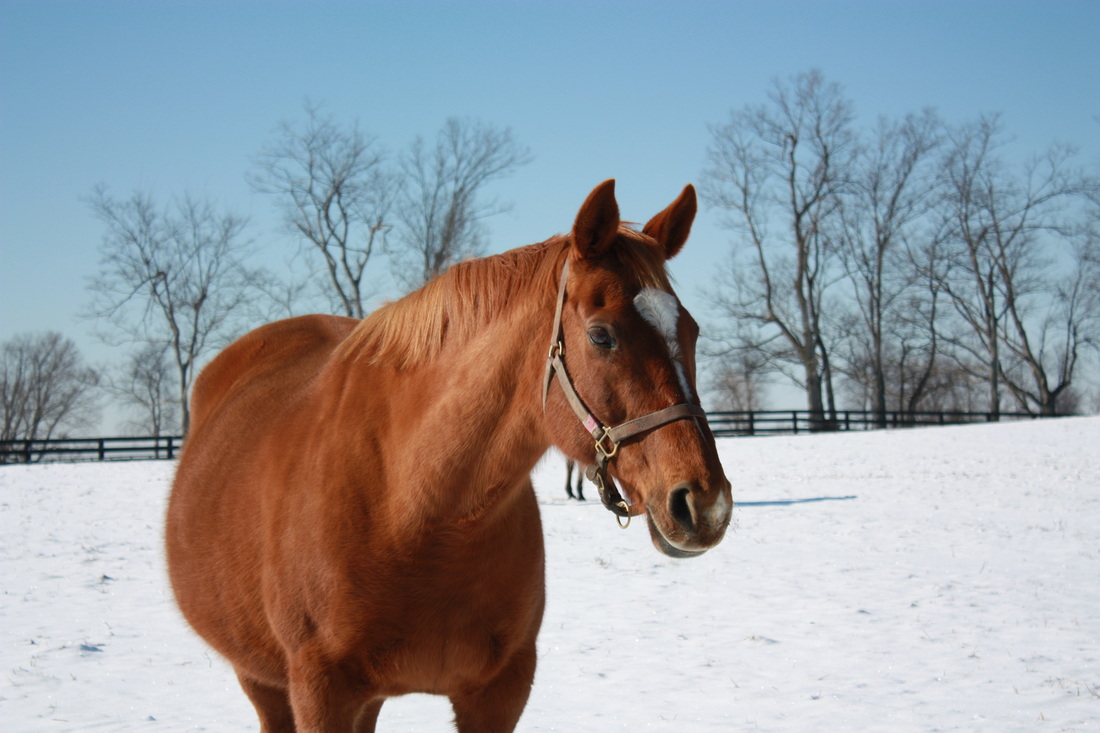 "My dad purchased the dam of Stage Magic at Keeneland and loved her pedigree, physical attributes and racing ability," says Gunther. "Naturally, this strong belief sometimes passes along to the daughters and this was the case with Stage Magic.
"Stage Magic showed ability on the track and was a gutsy runner. She is not the most correct through her front limbs and this probably more than anything limited how much she accomplished on the track. Her heart and desire were never in question."
Justify is from the penultimate crop of the much-missed Coolmore stallion Scat Daddy, bred when the son of Johannesburg stood for $25,000. At that stage, he was very much on an upward curve thanks to the exploits of No Nay Never and a string of high-profile representatives in Chile, but his star has really ascended since then, especially - as fate would have it - in the years following his death in late 2015.
Justify is one of three colts by the stallion en route to the Kentucky Derby, alongside the spectacular UAE Derby winner Mendelssohn and remarkably versatile Flameaway, serving to further underline the extent of his loss.
"We had identified Scat Daddy early on as a sire with significant momentum and upward potential," says Tanya Gunther. "He stood for $25,000 at the time of this mating, which we believed to represent good value (in hindsight of course it turned out to be incredible value) and so we were keen to breed a few mares to him."
In the case of Stage Magic, it was a cross that yielded several interesting patterns, not least inbreeding to Narrate, the third dam of Johannesburg (sire of Scat Daddy) and granddam of Pulpit (sire of Magical Illusion).
"When researching the possibility of mating Stage Magic to Scat Daddy, the extended pedigree of the prospective mating was one that made my pulse race that little bit faster," says Gunther. "The opportunity to cross two full sisters who were highly accomplished broodmares [Yarn and Preach] and inbreed to Narrate was one of the most interesting facets of the prospective pedigree.
"Furthermore, it meant that full brothers For The Moment and Honest Pleasure would be inbred 5x6x6. Nijinsky is also inbred in the pedigree, adding further appeal from a quality and stamina perspective. Although Justify shows a great deal of natural early speed, his pedigree has a number of top-class, classic-distance influences, so hopefully this combination will serve him well in his upcoming endeavours!"
Upward trajectory
It was at the same time that Vino Rosso's sire, Curlin, was on a similarly upward curve. Then available for $25,000, the son of Smart Strike now commands $150,000 at Hill 'n' Dale Farm off the back of a series of strong seasons. He is also well represented on the classic trail by champion 2yo Good Magic, in addition to Vino Rosso.
"If a breeder wants to breed a horse with classic potential, I think Curlin is one of the best stallions to include in the breeding programme," says Gunther.
"Having identified Curlin as a potentially top stallion in the making, we were keen to get the mare on an upward trajectory as well. We thought that Curlin offered the chance to do just that and hopefully produce a talented racehorse to help 'make' the mare."
Vino Rosso is the second foal out of Mythical Bride, a winning daughter of Street Cry. In turn, she is a half-sister to Breeders' Cup Sprint runner-up Laugh Track and Belmont Stakes runner-up Commissioner; both emerged to enhance the family following the mare's $42,000 sale to Glennwood in November 2011.
"Mythical Bride did not prove herself on the racetrack and so, when breeding her initially, there was a necessary balancing of stud fee level and quality of stallion, with the constant aim of breeding to the best stallion possible and trying to breed a top racehorse that will then facilitate breeding to any stallion on the market," says Gunther.
She adds: "Breeding Mythical Bride to Curlin inbreeds both Mr. Prospector and Deputy Minister relatively close up in the pedigree. I typically like to see a combination of both stamina and speed elements in a pedigree and this mating suited the purpose quite well."
The resulting colts were commercially rewarding, with Vino Rosso realising $410,000 to Mike Repole and St. Elias Stable and Justify selling for $500,000 to the China Horse Club and Maverick Racing. Both were sold by Glennwood at the 2016 Keeneland September Sale.
Justify was the cocky one
"Justify seemed to enjoy and thrive on the action and attention while Vino Rosso seemed unfazed by the activity, taking it all in stride," remembers Gunther.
"Justify was a strong-bodied, imposing individual with a willful character and a clear understanding and high opinion about his rank versus his peers.
"Vino Rosso was a well-balanced, attractive colt but more laid-back and he really enjoyed his beauty sleep. And, while Vino Rosso never lacked confidence, he wasn't as cocky as Justify!"
While attention is focused on the first Saturday in May, hopes are also building in Europe behind Without Parole. The Gunthers have long held a presence in Europe - they are regular investors at auction and were represented in the 2014 2,000 Guineas by homebred Bookrunner - and this particular son of Frankel, who was retained for 650,000gns as a yearling, made quite the impression when winning his debut by six lengths at Newcastle last November.
He has several high-profile entries coming up, although, like for many based in Newmarket, the wet spring has not made setting a definitive early season schedule easy.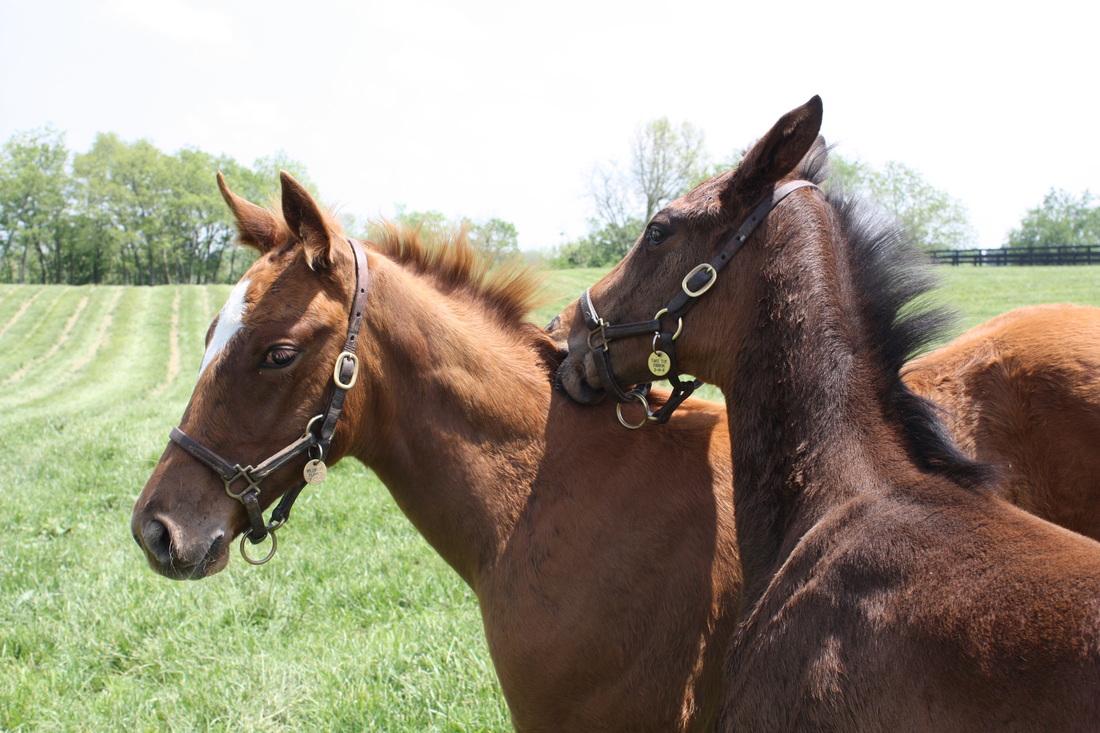 "He is training well and we are looking forward to his seasonal debut, which we hope is imminent, though the weather in England has not been exactly accommodating," says Gunther.
"We also have a 2-year-old Kingman half-sister to Without Parole who will similarly be trained by John Gosden and, in France, we have a 2yo colt by Noble Mission in training in Chantilly."
Considering the select numbers involved, this is a farm that consistently punches above its weight.
Before Justify and Vino Rosso, there was Mo Town, successful in last year's G1 Hollywood Derby. Delve further back into history and there was Stay Thirsty, Materiality, My Miss Sophia, Stevie Wonderboy and First Samurai (fittingly the Gunthers have one of his best horses, multiple G3 winner Last Gunfighter). And let's not forget Tamarkuz, who defeated none other than Gun Runner to win the 2016 Breeders' Cup Mile. The son of Speightstown now stands at Shadwell Farm in Kentucky and has understandably been well supported by the Gunthers, which recently welcomed a close relation to Justify by the stallion.
Formula for success
So is there any particular secret to the farm's success?
"I believe the ability to breed and raise young horses consistently well can be attributed not to any one thing but rather a combination of many elements all coming together well," says Gunther.
"The strength and the potential of the broodmare band are very important. High mare quality alone isn't usually enough though; finding the right stallion that best complements or enhances that mare's specific qualities, both physically and from a bloodlines perspective, is also imperative.
"The land is another key ingredient to successfully raising young horses – the quality and lay of the land, maintaining and managing pastures to a high standard, the layout of the farm – all of these aspects are essential in order to provide an effective environment that will facilitate the desired growth path and development of young stock to their full potential."
While hands-on herself, Gunther also pays much credit to the stud's team of staff.
"Attention to detail and a proactive approach facilitate our ability to keep the herd healthy and prospering," she says. "From time to time, like many farms, we struggle to have the right amount of staff with the requisite level of experience and expertise. Having long-term employees that really care about the horses is so important in terms of factors such as them working closely with and knowing the horses well, making sure little issues are noticed and action taken before minor issues grow into bigger problems, and noticing small changes in a horse that could be indicative of pending illness or some other aspect that needs to be addressed."
She adds: "Having both Vino Rosso and Justify on the Derby trail is also rewarding for the whole team at the farm plus our extended team.
"I think or hope it gives meaning to all those long days during the deep, dark cold of winter and through the hot and sweaty summer months as well. The accomplishments of these colts are something for the whole team to be proud of – each person has a part to play and collectively they help to make it happen."
Indeed, few farms deserve to be as proud heading into the first Saturday of May.
*Without Parole went on to win the G1 St James's Palace Stakes at Royal Ascot, and Justify, of course, won the U.S. Triple Crown.