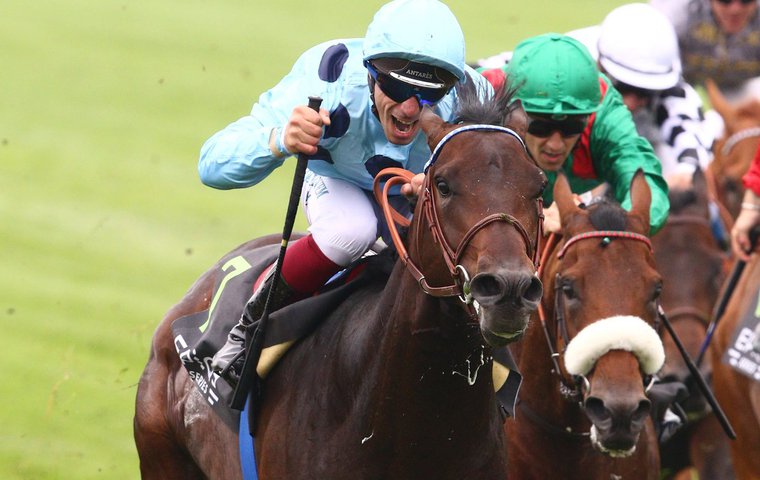 Although many decades have passed since their birth in a world far removed from today's breeding dynamics, the modern era's sire kings are not only enduring, they are thriving, their influence continuing to dominate around the globe.

Northern Dancer and Mr Prospector, who were foaled 57 and 48 years ago respectively, remain unsurpassed as the wellsprings of racing's most elite runners as well as the incoming group of first-year stallions who will vie to be the leaders of future international breeding statistics.
As the Northern Hemisphere covering season begins, the American-based superstar progenitors are responsible for six each of a baker's dozen of the most accomplished new stallions ready to stand their initial seasons at prominent studs worldwide. This group features brilliant sprinters, mighty milers, dominating classic winners and no fewer than 11 champions.
Mr Prospector's son Fappiano and Northern Dancer's grandson Galileo clearly are the most important links in this superior genetic chain.
All three of North America's most high-profile first-year stallions descend from Fappiano: 2017 Horse of the Year Gun Runner, 2016 champion 3-year-old and record-setting earner Arrogate and 2016 champion juvenile Classic Empire.
Galileo — whose own pedigree represents Northern Dancer (via Sadler's Wells) over Mr Prospector (through maternal grandsire Miswaki) — has given Europe some of its most tantalizing new stallions in world-conquering Highland Reel, dual Guineas winner Churchill and European champion Ulysses.
The long shadows of Northern Dancer and Mr Prospector are so pervasive that the only deviation from these taproot sires for this incoming group of 13 standout stallions standing their first season is found in Japan, where Hail To Reason and son Halo live on through the massive influence of Sunday Silence. The two Japanese-breds on the list are the only ones that do not possess both Northern Dancer and Mr Prospector in their bloodlines.
A further look at the pedigrees of these significant first-year sires, chosen for their racing accomplishments without regard to marketability, reveals that Storm Cat also is influential.
The late American commercial sire leader has left a significant stamp as the male ancestor of newcomers Caravaggio and Drefong, the maternal grandsire of Churchill, and the maternal great grandsire of Gun Runner and Classic Empire. Storm Cat blood is adding speed to the Galileos in Europe and to the Deep Impacts in Japan, as well as enhancing the offspring of the Fappiano-line sires in America.
While their racing feats may be well known, here is a quick glimpse of the genetic jewels found in the pedigrees of each of the world's most intriguing stallions beginning a career at stud.
ALMANZOR
bay, 2013, Wootton Bassett-Darkova, by Maria's Mon
2016 European champion 3-year-old
Haras d'Etreham, Normandy, France. €35,000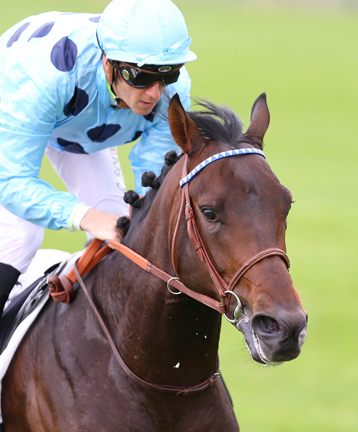 Returning to his breeder, Haras d'Etreham, which will stand him in partnership with SF Bloodstock, Almanzor descends from Mr Prospector through, in tail-male order, Gone West, Zafonic, Iffraaj and Wootton Bassett. While his sire may not be the most neon commercial light in the business, he possessed brilliant precocity as France's undefeated champion juvenile and third-ranked colt of that year in Europe behind only Frankel and Dream Ahead.
Almanzor's female family blends the speed of American champion juvenile Maria's Mon with the depth of the Aga Khan-developed line that produced European champion mare Darjina. While free of any inbreeding through the fifth generation, Almanzor is an example of how Northern Dancer blood has mixed with Mr Prospector's descendants as Northern Dancer and his sons Danzig and The Minstrel, as well as grandson Green Dancer, all show up in the fifth generation of his pedigree. With the big names this far back, Almanzor will suit a huge variety of European-based mares as an outcross.
ARROGATE
gray, 2013, by Unbridled's Song-Bubbler, by Distorted Humor
2016 American champion 3-year-old
Juddmonte Farms, Lexington, Kentucky, USA. $75,000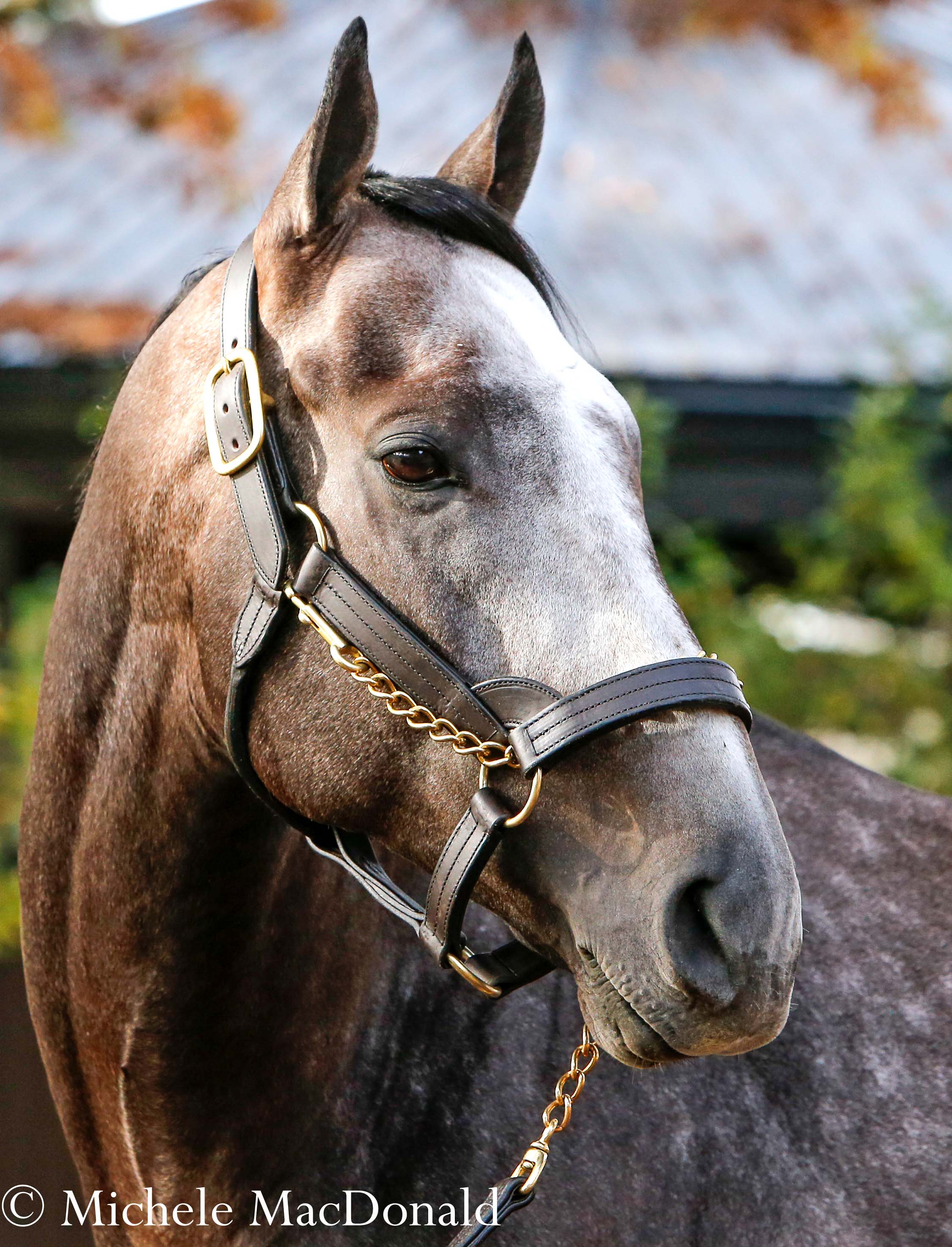 The ultimate legacy of Mr Prospector among the group, Arrogate is 4x4 to that sire, descending from Fappiano in his male line through Kentucky Derby winner Unbridled and from Forty Niner on his maternal side. The twice track record-setter is 5x5 to In Reality and has Northern Dancer's sons Danzig and Vice Regent in the fourth generation of his female family. His third dam, champion juvenile filly Meadow Star, adds even more precocity to the pedigree already featuring a sire that won the Breeders' Cup Juvenile.
While Arrogate was untested in classic races, his two best efforts came in events at the American classic route of 1¼-miles, the Travers Stakes and the Dubai World Cup (officially 2000 meters), and he can be viewed as a potential source of both early speed and American-style stamina. With mates like champion Songbird in his first book and the power of the Juddmonte broodmare band behind him, he has the opportunity to assert himself as the heir to the Unbridled's Song branch of the Fappiano/Mr Prospector dynasty.
CARAVAGGIO
gray, 2014, by Scat Daddy-Mekko Hokte, by Holy Bull
Multiple G1 winner
Coolmore, Fethard, County Tipperary, Ireland. €35,000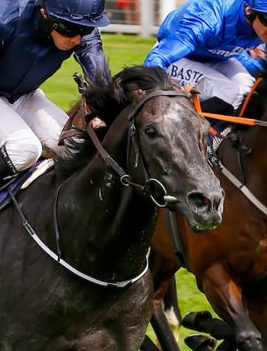 Blessed with speed and precocity, Caravaggio will join another distinguished G1-winning son of Scat Daddy, No Nay Never, at Coolmore's Irish base as the global breeding behemoth seeks heirs to the extraordinary but star-crossed sire who died at age 11.
The male side of Caravaggio's pedigree is yet another testament to the alchemy of crossing Northern Dancer with Mr Prospector, as while Scat Daddy is from the Northern Dancer line through Storm Bird and Storm Cat, he also is 4x2 to Mr Prospector. The first five sires in this male line all won G1 races at two, as did Caravaggio and No Nay Never.
Caravaggio's female family offers an outcross to European breeders as it features all American-breds through four generations and a number of horses that do not often appear in European pedigrees, such as Intentionally and The Axe II, who are both 5x5. Hopes are that the family could get a boost and make Caravaggio even more commercially appealing since Coolmore paid $1 million for his yearling half brother by American Pharoah during the Keeneland January sale.
CHURCHILL
bay, 2014 by Galileo-Meow, by Storm Cat
2016 European champion 2-year-old
Coolmore, Fethard, County Tipperary, Ireland. €35,000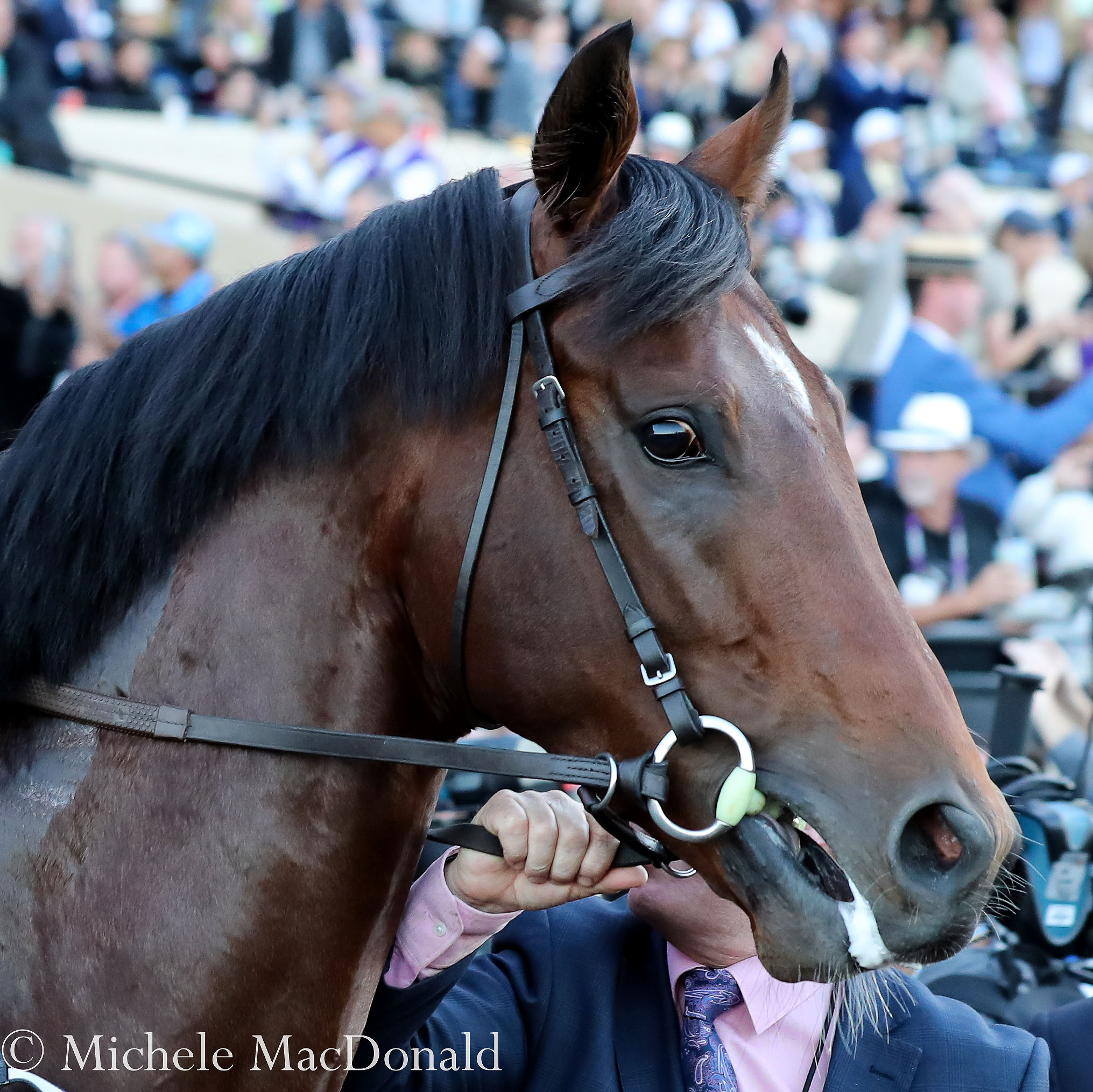 A streaking winner of seven consecutive races including four G1s in a span over his 2- and 3-year-old seasons, Churchill is 3x4 to Northern Dancer through what has become an effective combination of Galileo with Storm Cat or Storm Cat line mares.
In Churchill's case, his dam is the top-notch mare Meow, who was second in Royal Ascot's Queen Mary Stakes and who has produced a pair of champions by Galileo with 2017 European champion juvenile filly Clemmie joining Churchill. Clemmie demonstrated how Storm Cat gives Galileo progeny a speed boost when she became the first ever offspring of the vaunted sire to win a G1 at six furlongs with her Cheveley Park Stakes victory.
Churchill and Clemmie also claim English champion juvenile filly Airwave as their second dam, and Airwave's half sister Jwala sprinted to victory in the G1 Coolmore Nunthorpe Stakes. Thus, Churchill enters stud as one of Galileo's most precocious and speed-oriented male offspring.
CLASSIC EMPIRE
bay, 2014, by Pioneerof the Nile-Sambuca Classica, by Cat Thief
2016 American champion juvenile
Coolmore, Ashford Stud, Versailles, Kentucky, USA. $35,000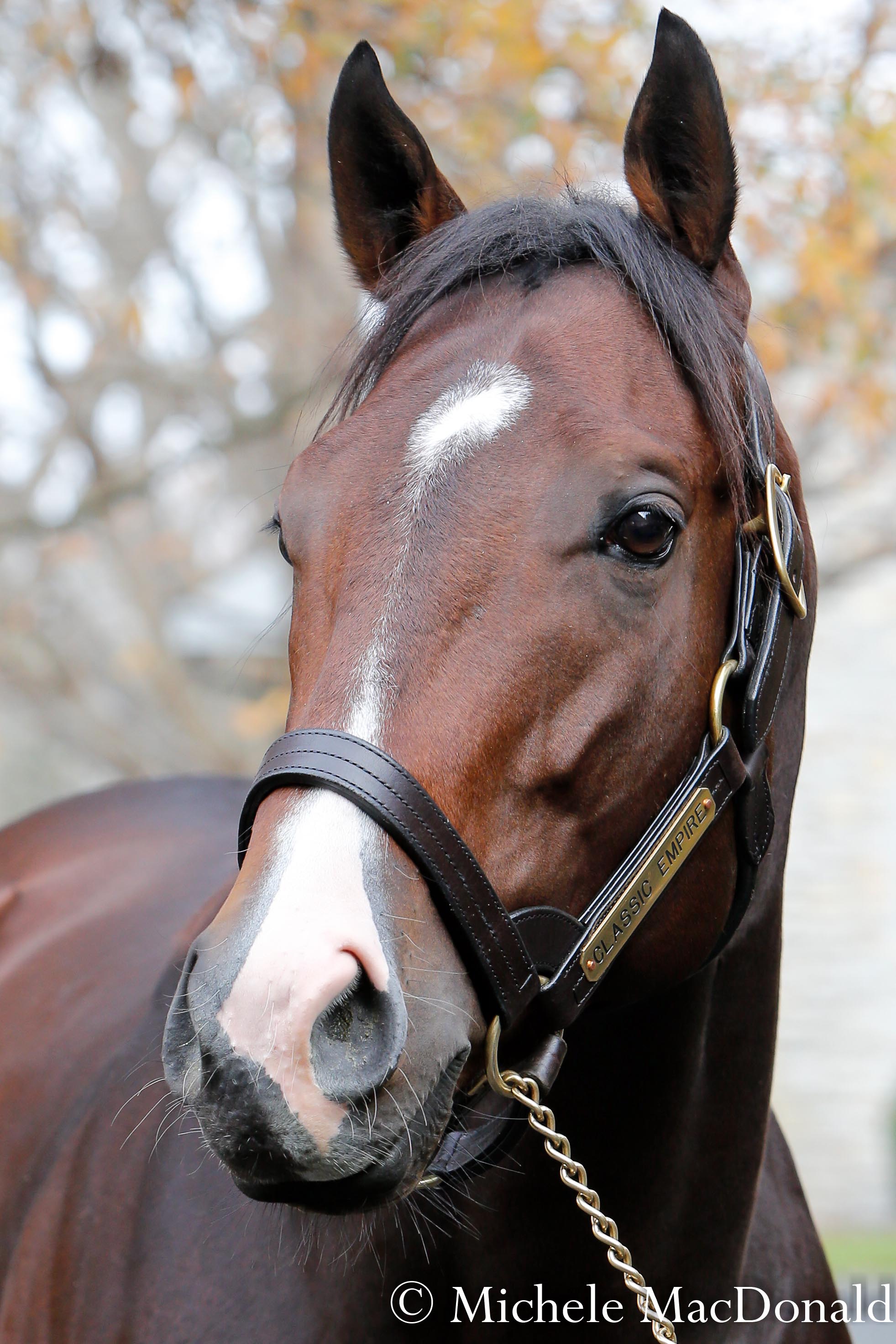 There are so many elements of Classic Empire's pedigree that sparkle with potential, both of the precocious and classic variety. He is 5x4 to Mr Prospector and a descendant of Fappiano while also 5x5 to Northern Dancer. The immediate cross he is bred on is the same that produced another 2-year-old champion, American Pharoah, who advanced to sweep the Triple Crown: both are by Empire Maker's son Pioneerof The Nile and out of granddaughters of Storm Cat.
Meaningful sires have emerged from the female family of Classic Empire, with one of the most important Ride The Rails, the sire of Candy Ride. Harlan's Holiday and the grandsire of Seattle Slew also are in this family.
While Classic Empire was hampered by physical ailments, he has plenty of classic distance influences in his pedigree, including grandsire Empire Maker, winner of the Belmont Stakes, and great grandsire Unbridled, who, along with his maternal grandsire, Cat Thief, prevailed in the Breeders' Cup Classic.
DREFONG
bay, 2013, by Gio Ponti-Eltimaas, by Ghostzapper
2016 American champion sprinter
Shadai Stallion Station, Abira, Hokkaido, Japan. ¥3 million (about $27,450)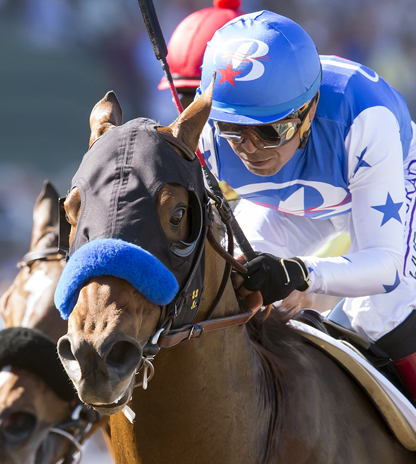 At first glance, Drefong (picture: Benoit Photo) is not the type one would expect to be imported to stand at Japan's premier stud as his own sire has not yet achieved notable success otherwise and stands for just $5,000. However, in addition to his own natural speed, Drefong is 5x4 on the top side of his pedigree to Raise A Native through his sons Mr Prospector and Alydar, with the former the grandsire of one of Japan's most successful sires, King Kamehameha. Going back just one more generation, it becomes clear that Drefong also has three lines of Northern Dancer, including his tail-male sire line that features Storm Cat, whose blood has been highly successful when paired with Japan's leading sire, Deep Impact.
Since Gio Ponti was a turf champion and Drefong's female family includes grass champions Trempolino and Bitty Girl, Drefong should offer genes for Japan's top races on turf in addition to his own inclination for dirt. His pedigree also offers some precocity, as his dam is a half sister to American champion juvenile colt Action This Day and his fourth dam, Bitty Girl, was champion 2-year-old filly in Britain.
GUN RUNNER
chestnut, 2013, by Candy Ride-Quiet Giant, by Giant's Causeway
2017 American Horse of the Year
Three Chimneys Farm, Midway, Kentucky, USA. $70,000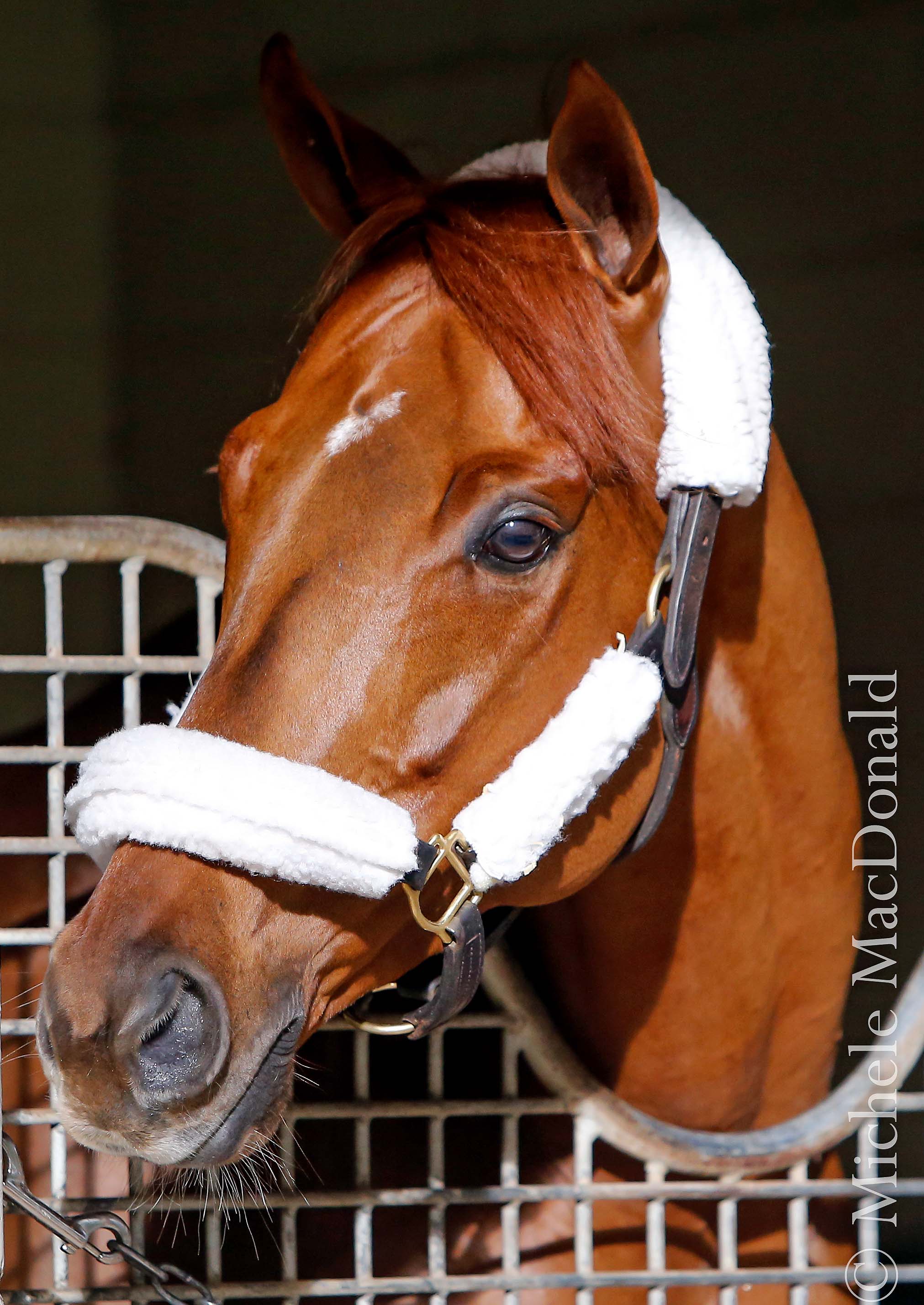 The rare racehorse who improved with age and stayed sound, Gun Runner possesses a pedigree that is extremely appealing. With Fappiano now a prevailing source of American classic clout, Gun Runner is 4x4 to that powerhouse through sire Candy Ride and Quiet American, sire of his granddam. Breeders could introduce another line of Fappiano via Unbridled line mares.
He also is 5x4 to Northern Dancer's son Lyphard, and his G2-winning dam descends from Northern Dancer through Storm Cat, making him one of many good horses, including champion Shared Belief, to result from the mating of Candy Ride to Storm Cat line mares. Gun Runner also is 4x5 to Blushing Groom through Candy Stripes and Rahy.
Gun Runner's dam is a half sister to ill-fated Horse of the Year Saint Liam, who sired Horse of the Year Havre de Grace in his only crop. This is also the family of sire Silver Ghost, as well as Irish champion juvenile filly Minstrella and American juvenile G1 winner Rolling Fog.
HIGHLAND REEL
bay, 2012, by Galileo-Hveger, by Danehill
Multiple G1 winner in America, England and Hong Kong
Coolmore, Fethard, County Tipperary, Ireland. €17,500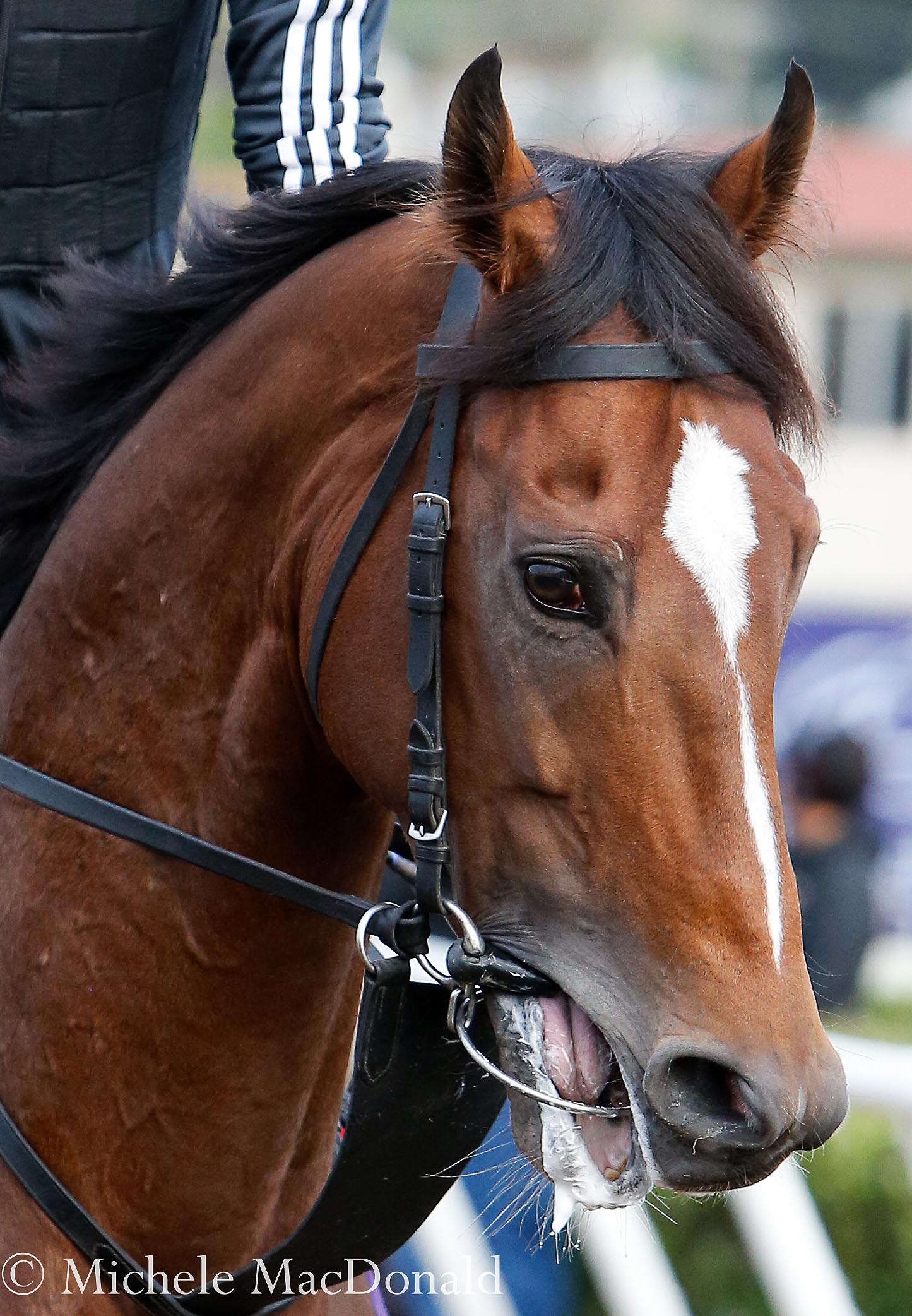 One of the world's most electrifying runners in recent years, Highland Reel proved with seven G1 wins in three countries that he could thrash the best on any continent. The result of the dynamite merging of Galileo blood with Danehill for a 3x4 inbreeding to Northern Dancer, Highland Reel also will appeal breeders who value the repetition of a blue hen mare in his pedigree. Northern Dancer's dam Natalma appears three times as she also produced Danehill's granddam Spring Adieu, perhaps a key factor in the overall success of the Galileo/Danehill nick.
Highland Reel will be a prized shuttle stallion as his Australian-bred dam, who placed in the Australian Oaks, is a half sister to Australian champions and sires Elvstroem and Haradasun. His second dam, the Marscay mare Circles Of Gold, won the G1 AJC Oaks and nearly A$1 million. This is a pedigree of top quality, as Highland Reel's own full brother, multiple G2 winner Idaho, placed in the Irish and Epsom Derbys. He also has a multiple G1-placed half sister.
KITASAN BLACK
bay, 2012, by Black Tide-Sugar Heart, by Sakura Bakushin O
2016 & 2017 Horse of the Year in Japan
Shadai Stallion Station, Abira, Hokkaido, Japan. ¥5 million (about $45,650)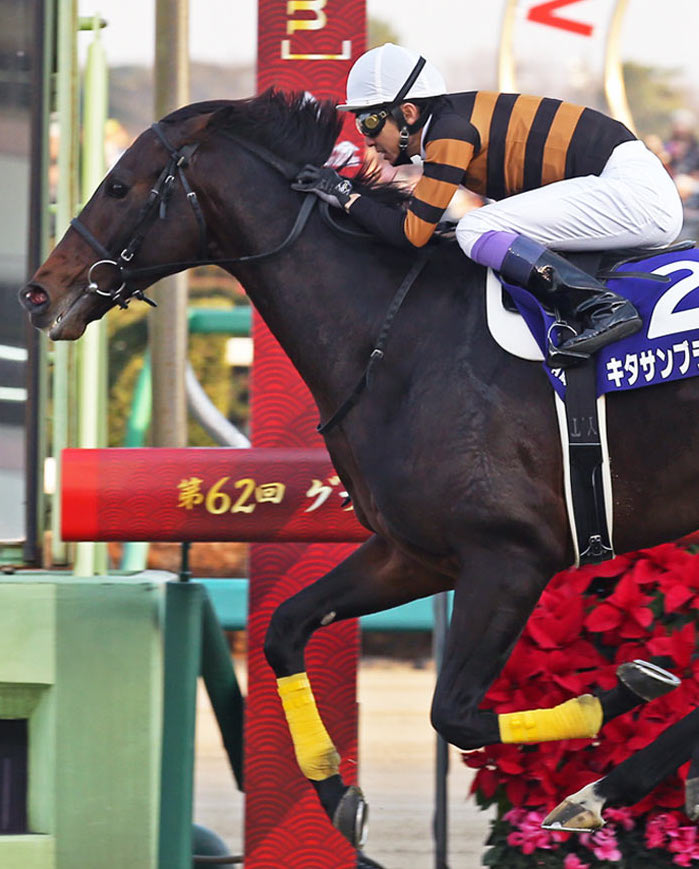 An imposing specimen at 17 hands, Kitasan Black (photo: JRA) is an example of why Japanese breeders are producing some of the world's best racehorses as they emphasize performance and a mix of international bloodlines. Kitasan Black proved himself multiple times in demanding conditions, twice winning G1 events at 3200m (about two miles) and collecting seven G1 trophies, including the Kikuka Sho (Japanese St. Leger). Yet his pedigree is not about plodding; he is out of a mare by champion Japanese sprinter/miler Sakura Bakushin O.
Kitasan Black's sire is the full brother to the world's top sire by progeny earnings, Deep Impact, who has brilliantly carried on the legacy of Sunday Silence and the Hail to Reason/Halo line.
There is more sire power in Kitasan Black's female family as his second dam is a half sister to Cee's Tizzy, the sire of American Horse of the Year and sire Tiznow. Kitasan Black's fourth dam is Chilean-bred American champion Tizna, and he is 4x4 to top miler Lyphard, with another line of Northern Dancer through famed leading Japanese sire Northern Taste.
LOGOTYPE
bay, 2010, by Lohengrin-Stereotype, by Sunday Silence
2012 champion juvenile in Japan
Shadai Stallion Station, Abira, Hokkaido, Japan. ¥800,000 (about $7,300)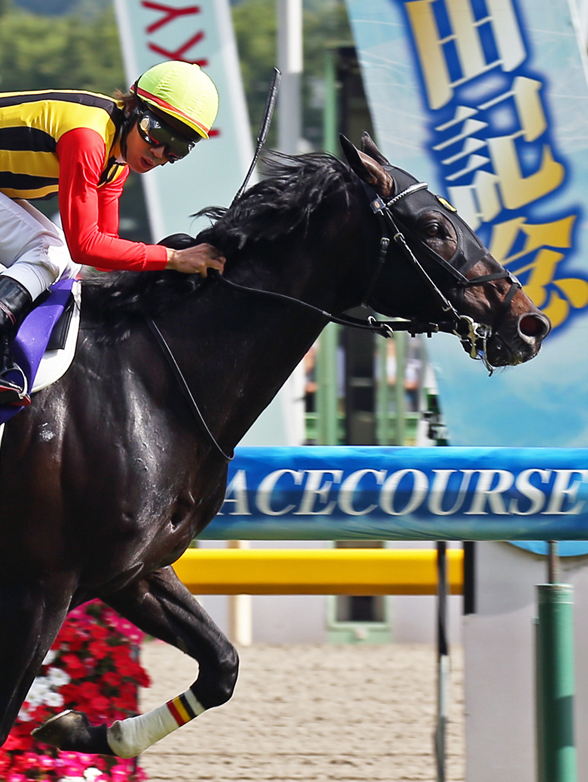 Logotype (photo: JRA) proved precocious enough to lead his generation at two before capturing the classic Satsuki Sho at three over 2000m (about 1¼ miles), later adding the prestigious one-mile Yasuda Kinen to his resume when defeating 2015 Japanese Horse of the Year Maurice.
While unable to consistently demonstrate his ability and lacking sexy commercial appeal in his pedigree, he offers breeders an uncommon toughness in addition to early maturity and classic quality. He raced through age seven and his sire, Singspiel's miler son Lohengrin, raced through age eight while placing in G1 events in France and Hong Kong.
Logotype also represents versatility. Singspiel won both the Japan Cup on turf and the Dubai World Cup on dirt, and Sunday Silence won three of America's premier events on dirt. Logotype is 5x5 to Northern Dancer and also is 4x3 to Halo, through Singspiel's dam, Canadian Horse of the Year Glorious Song (also dam of Rahy), and Sunday Silence.
POSTPONED
bay, 2011, by Dubawi-Ever Rigg, by Dubai Destination
2016 European champion older horse
Darley, Dalham Hall Stud, Newmarket, Suffolk, England. £20,000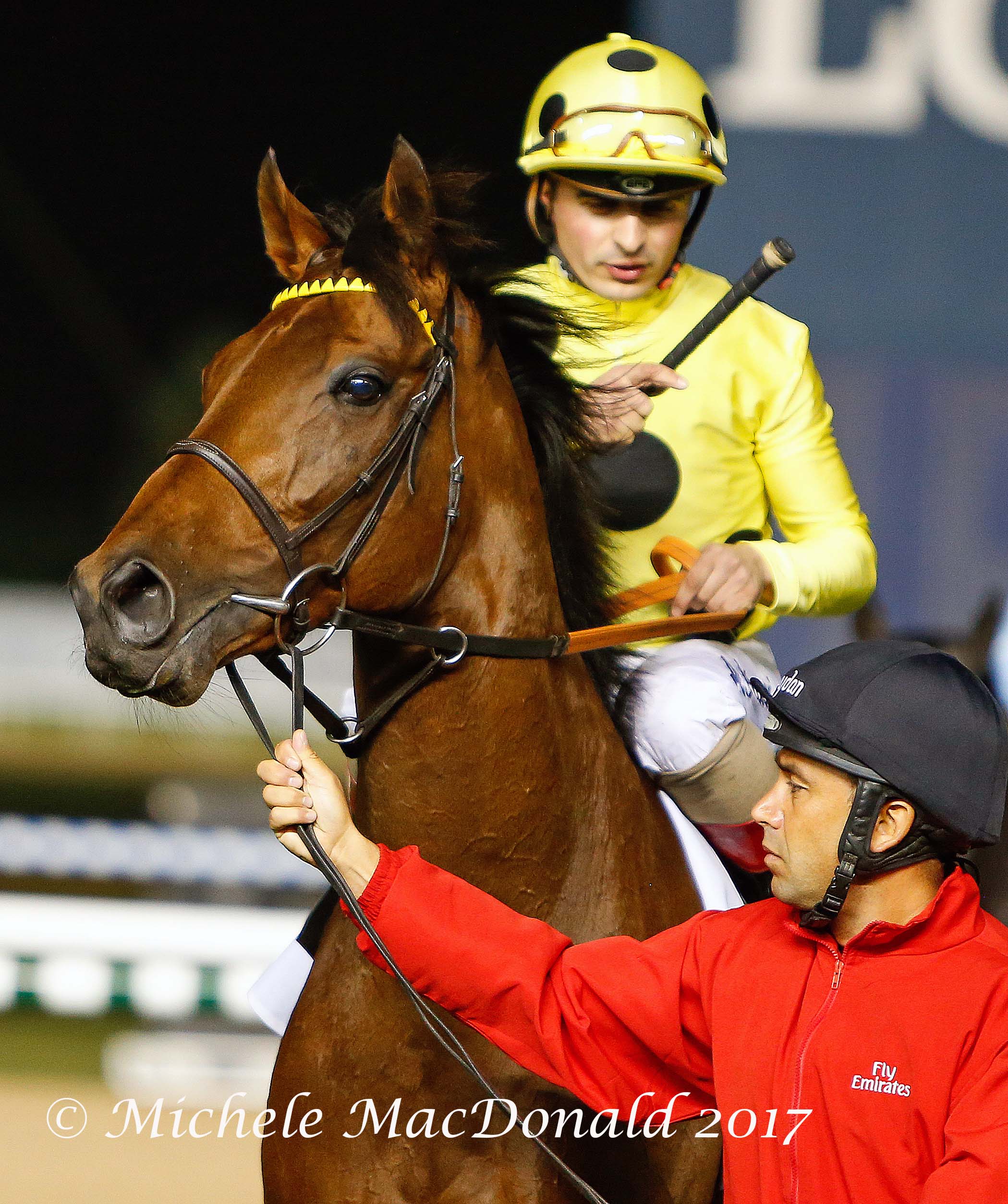 Described by trainer Roger Varian as a "beautiful physical specimen", Postponed is the most accomplished and commercially appealing son of the incomparable Dubawi at stud. He earned over $7.2 million while setting a course record in the 2410m Dubai Sheema Classic and defeated the likes of Highland Reel and Found in his G1 wins.
His pedigree is the epitome of modern breeding as he is 4x4 to Mr Prospector and 5x5 to Northern Dancer. With Shareef Dancer and Topsider providing the Northern Dancer lines (along with Lyphard in the fifth generation), he will be suitable for mates from other branches, such as Galileo.
A juvenile debut winner, Postponed offers precocity through his female family. His second dam, the Salse mare Bianca Nera, reigned as Irish champion juvenile filly and is a half sister to the dam of juvenile G1-winning filly Simply Perfect. The family is multi-dimensional as a half sister to Simply Perfect produced St Leger runner-up Bondi Beach (by Galileo).
RIBCHESTER
bay, 2013, by Iffraaj-Mujarah, by Marju
2016 & 2017 European champion miler
Darley, Kildangan Stud, Monasterevin, County Kildare, Ireland. €30,000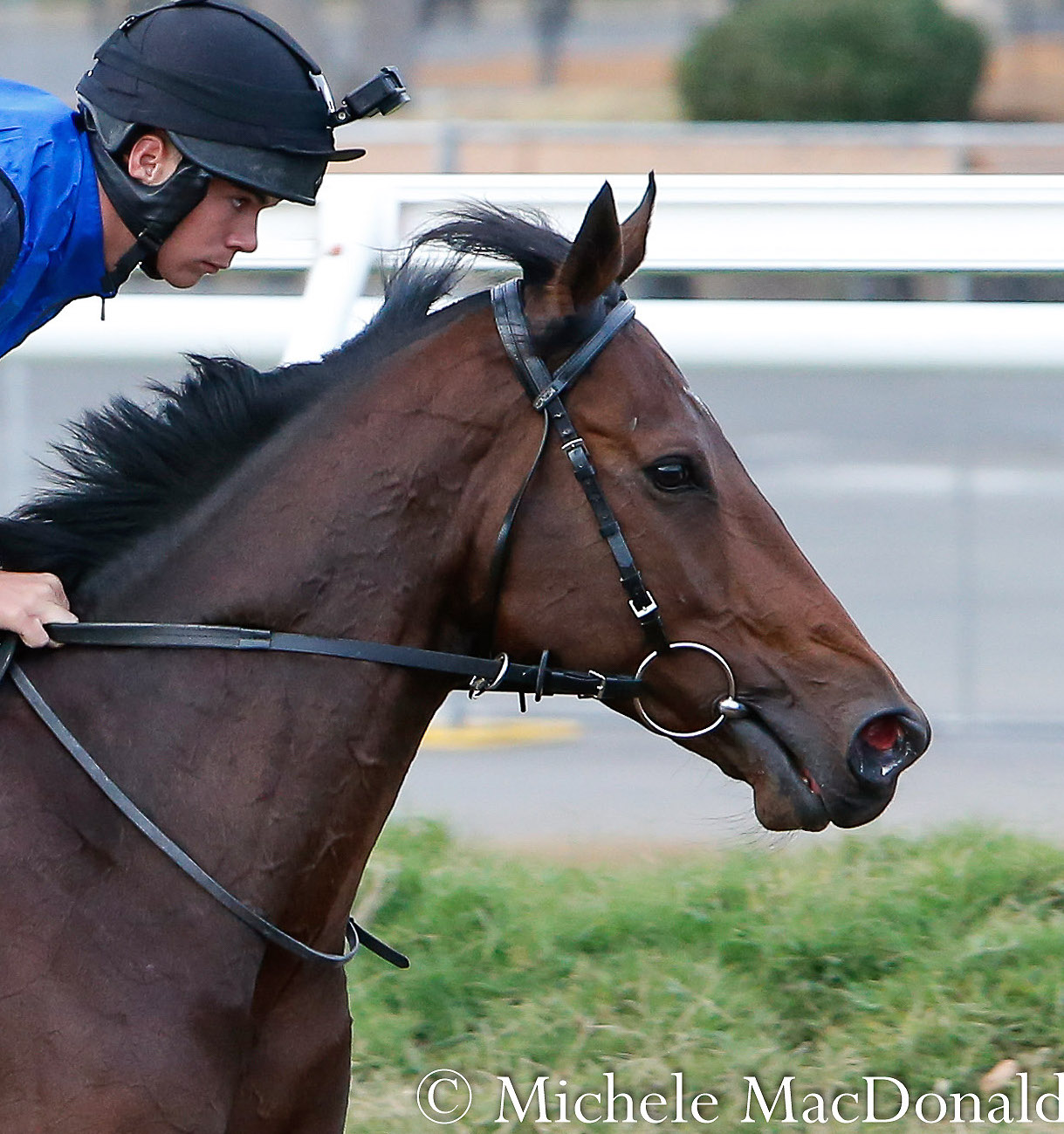 From the Mr Prospector sire line, with Iffraaj a grandson of Gone West, Ribchester is another product of crossing that blood with Northern Dancer. Indeed, he has four lines of Northern Dancer and is 3x4 to that sire's brilliant champion miler son Nureyev, so his racing specialty distance was natural.
Ribchester's globally influential female family is one of his great strengths. He claims American Broodmare of the Year Fall Aspen as his fifth dam and her offspring include Colorado Dancer, the dam of Dubai Millennium; American classic winner and sire Timber Country; Irish champion sprinter and sire Bianconi; and G1 winner Fort Wood, a landmark sire in South Africa. Fall Aspen's daughter Elle Seule, Ribchester's fourth dam, produced English champion sprinter Elnadim for Sheikh Hamdan Al Maktoum, and he developed the family further with Elle Seule's daughter Mehthaaf, who earned champion 3-year-old status in England and won the Irish 1000 Guineas.
ULYSSES
chestnut, 2013, by Galileo-Light Shift, by Kingmambo
2017 European champion older horse
Cheveley Park Stud, Newmarket, Suffolk, England. £30,000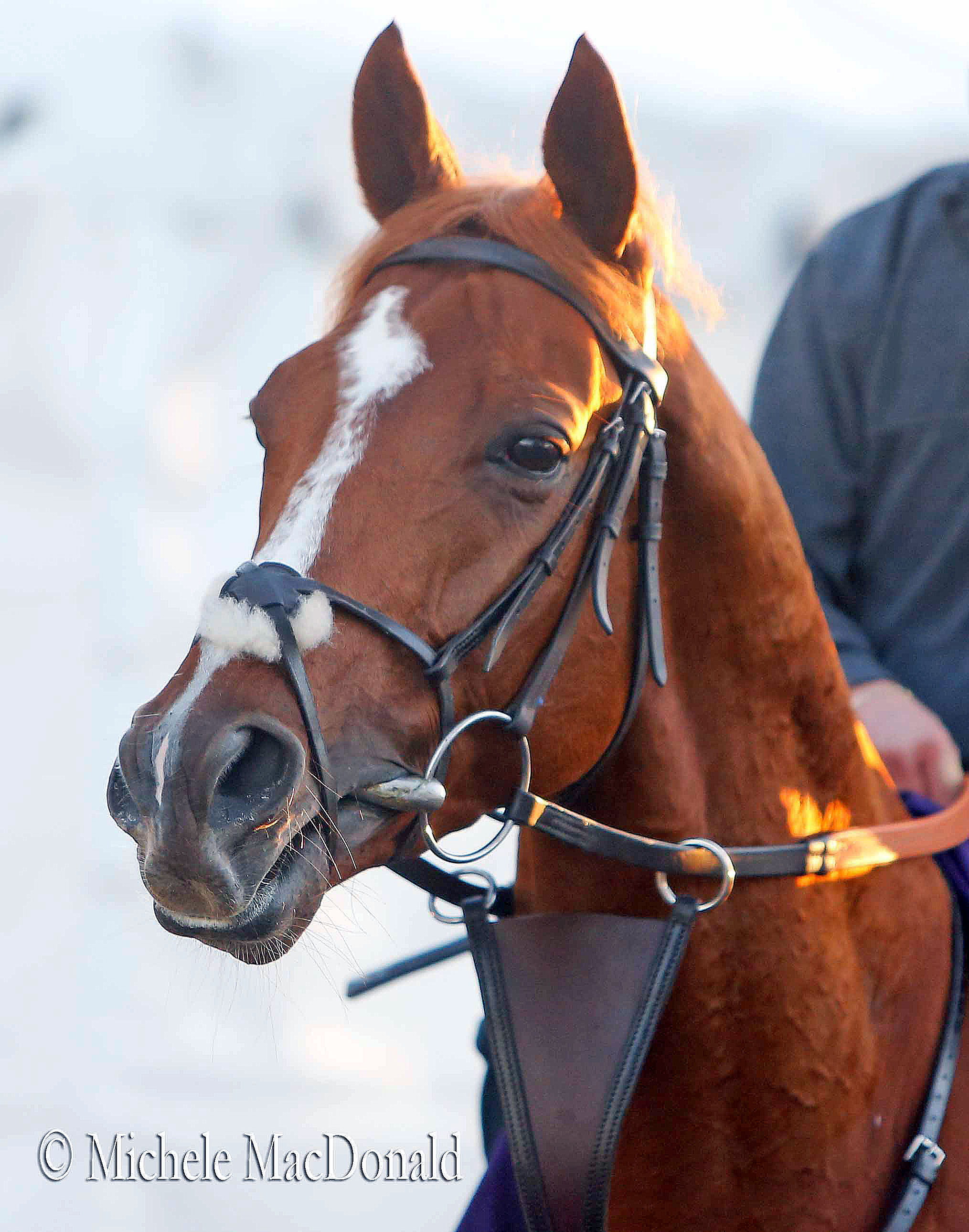 An epitome of modern breeding produced by the Niarchos family, Ulysses is by the Northern Dancer line's most successful sire and out of a Mr Prospector line mare, and both sides of his exceptional pedigree repeat the cross. He is 3x5x4 to Northern Dancer and 4x3 to Mr Prospector while also duplicating the extraordinary broodmare Special on both top and bottom.
International success abounds in Ulysses' pedigree, which would be hard to top on quality. His dam, Light Shift, won the Epsom Oaks and is a half sister to European champion Shiva and to the granddam of American champion Main Sequence. A full sister to Light Shift produced 2017 European champion Cloth Of Stars. As if that wasn't enough, Ulysses' third dam, Northern Trick, was European champion 3-year-old filly and granddam of Brazilian champion Jeune-Turc and G1 winner Nonno Luigi.
His connections report Ulysses to be an unusually kind and intelligent horse, characteristics that are cherries on top of his bloodlines and racing prowess.