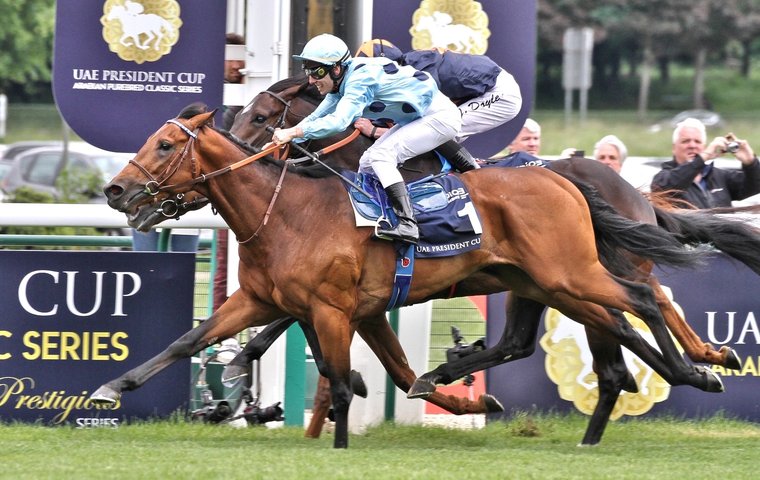 Some may consider Sunday's Qipco-sponsored Prix du Jockey Club (French Derby) the poor relation of the Epsom Derby the day before, but it's still a race of major worldwide importance in its own right. Here TRC Chantilly correspondent John Gilmore, who spoke to several connections, including trainer André Fabre and jockey Cristian Demuro, who rides the favourite, picks out some of the most significant points surrounding this weekend's renewal.

Rouget out to make it three in a row ...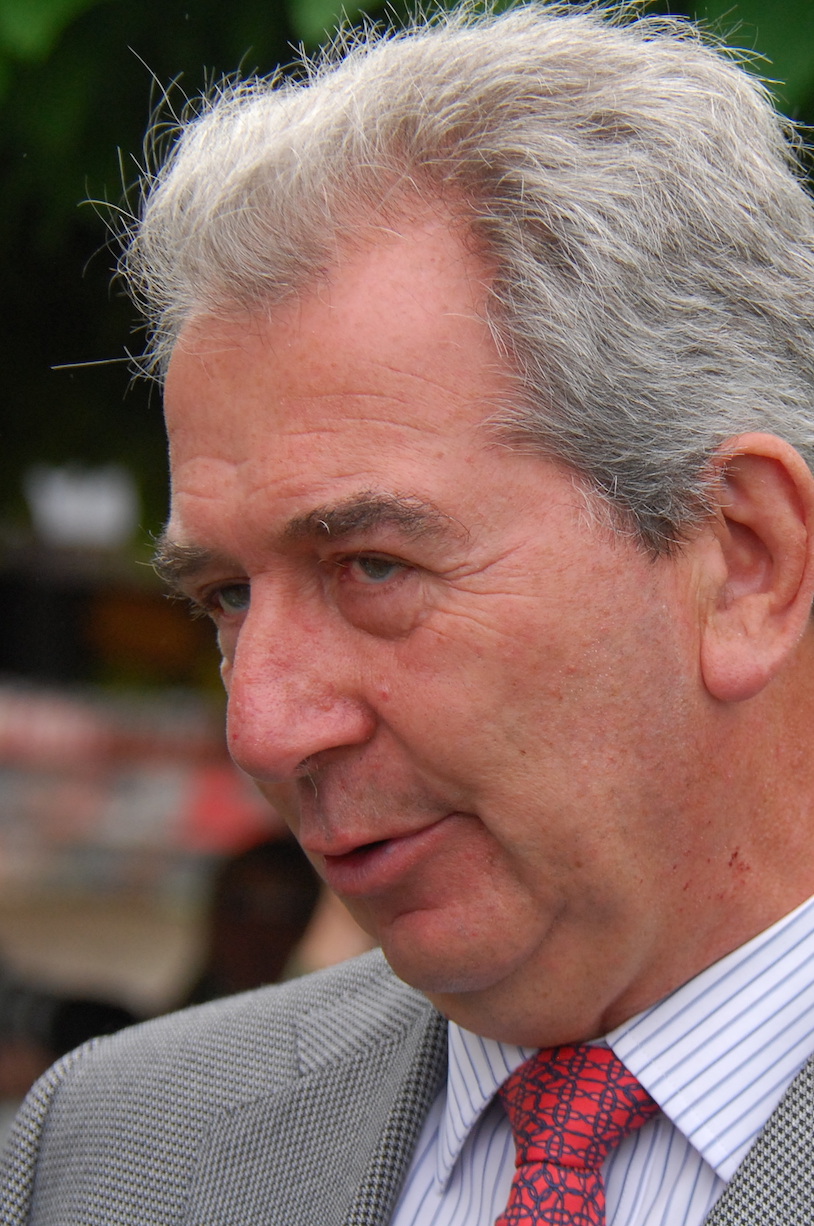 Jean-Claude Rouget (left) has a chance to become the first trainer to win three consecutive runnings of the Prix du Jockey Club since the Englishman Thomas Carter took the first three editions of the race (1836-38).
Rouget, who is world-ranked 16 in the TRC global trainers' standings, is responsible for Olmedo, ridden by Cristian Demuro and owned jointly by Antonio Caro and Gerard Augustin Normand. Olmedo won the Poule d'Essai des Poulains (French 2000 Guineas) at ParisLongchamp on May 13.
Carter's three winners - Frank, Lydia (a filly) and Vendredi - were all owned by the Paris-born Lord Seymour, and Olmedo part-owner Augustin Normand is also on a hat trick, having had an interest in the last two winners, Almanzor and Brametot.
… with yet another bargain buy
Like those two previous Rouget winners, Olmedo has shown himself to have been great value when he was bought at the sales. The trainer paid just €100,000 for the son of Declaration Of War at the Arqana August V2 2016 yearling sales. The colt was consigned by Haras des Capucines.
Almanzor, who went on to be the highest-rated horse in Europe in 2016, cost the same amount at the Arqana 2014 August yearling sales (consigned by Haras De Etreham). And Sylvain Vatal, of the Augustin Normand-supported Haras de la Cauvinière, paid just €26,000 at the Arqana 2014 December breeding stock sales for Brametot, a son of Rajsaman (as a foal, bred by Hervé Cardemil).
Demuro confident in 'courageous' Olmedo
Italian jockey Cristian Demuro, who won the Poulains on Olmedo and rides the colt again on Sunday, won the same two races last year on Brametot - and he reckons there are important similarities between the two colts.
"Olmedo gave me a similar feel to Brametot when I won the same race last year," said Demuro. "Both have a big heart, need to be held up to come late with a strong finish, though Brametot made things a bit more difficult, being awkward at the start and losing a lot of ground in the process."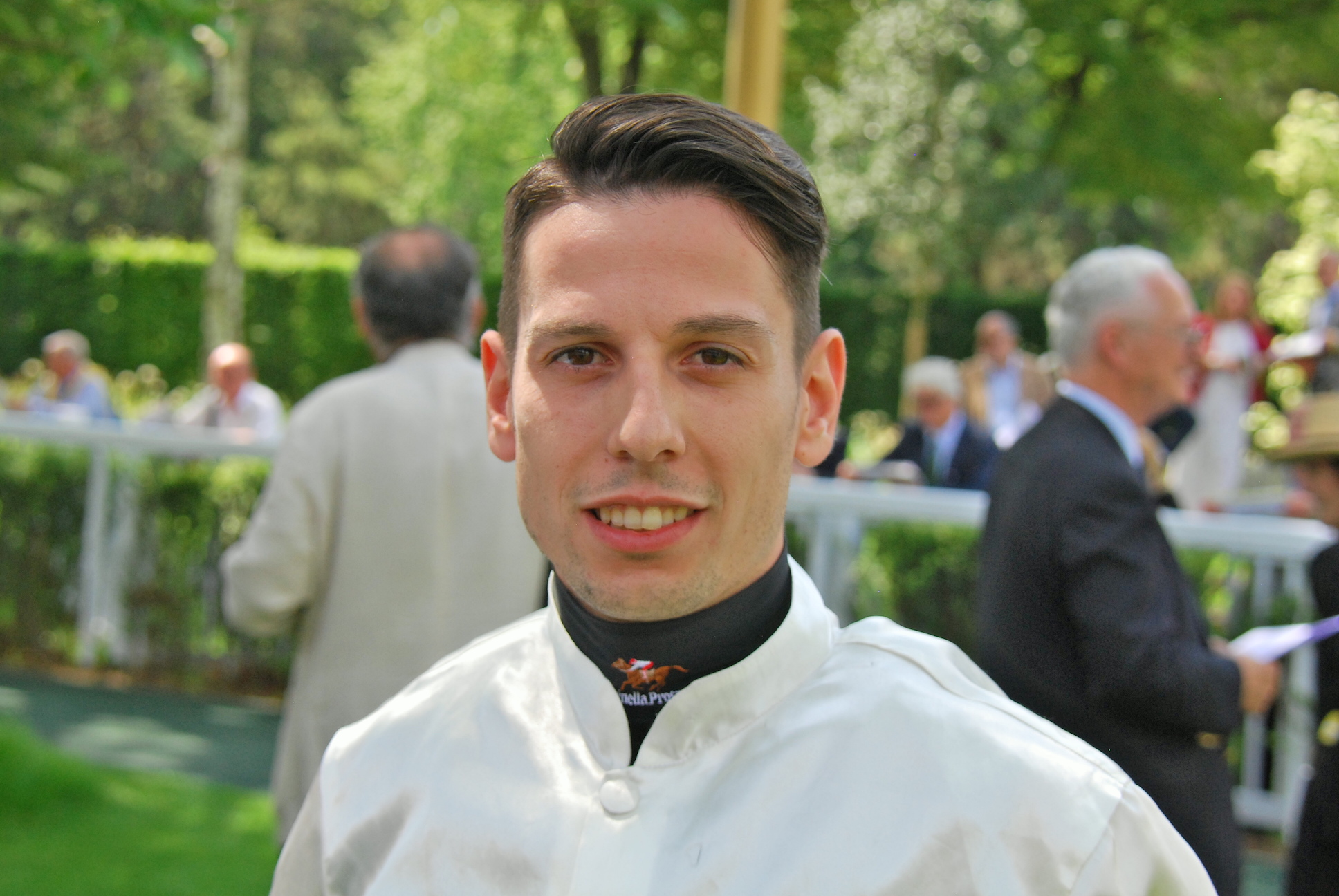 Demuro doesn't feel the extra distance of the Jockey Club will prove a problem for the American-bred colt, who is bidding to be the fourth colt to complete the Poulains-Jockey Club double since the race was shortened by 300 metres to 2,100m in 2005.
"Olmedo finished strongly in the Poulains and in earlier high-class races, and I think he will stay the extra distance," he said. "The colt prefers good ground, but he still ran courageously first time out this season, when just beaten in very soft conditions by Wootton."
Deep Impact colt 'a big danger'
The Godolphin-owned, Alex Pantall-trained Wootton, like Azamour a son of Wootton Bassett, didn't get the best of runs when subsequently fourth in the Poulains and is set to renew rivalry in the Jockey Club, as is Dice Roll, a close-up third.
Demuro also considers the Niarchos-owned Study Of Man, a son of Deep Impact trained by Pascal Bary, a major contender. He was an easy winner of the G3 Prix Greffulhe over 2,000 metres at Saint-Cloud. "Stephane Pasquier and Study Of Man passed my mount, Assido, in the straight and accelerated impressively to win comfortably and I rate this horse a big danger in the Jockey Club," said Demuro.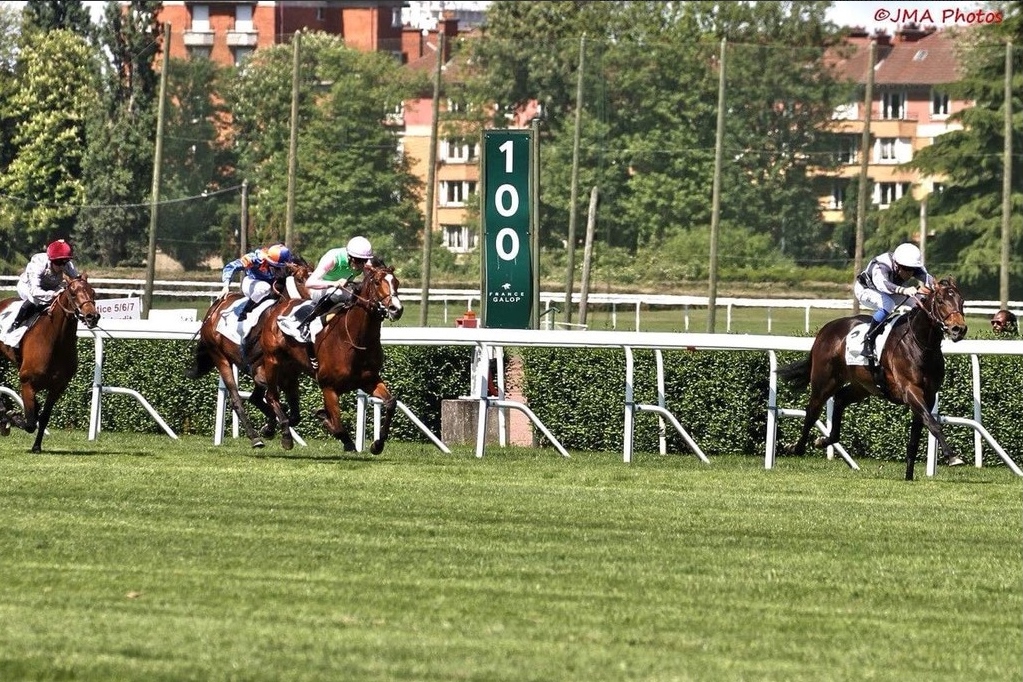 Victory for Study Of Man could mean a worldwide Derby hat-trick for Deep Impact. The Japanese stallion, currently #3 in the TRC World Sires' Rankings, was responsible for Tokyo Yushun (Japanese Derby) winner Wagnerian yesterday, and is represented by hot favourite Saxon Warrior in the Epsom Derby on Saturday.
Pascal Bary knows what it takes to win the Jockey Club, having trained the winner five times, including once for the Niarchos family - with Sulamani in 2002.
Rouget's Deauville tactic
Jean-Claude Rouget, who also won the Jockey Club in 2009 with Le Havre, trains in Pau in South West France, but he also keeps a number of horses stabled at Deauville in Normandy in Northern France during the flat season. Olmedo has been with them since the Poulains.
Cristian Demuro said, "I go once a week for a gallop with Olmedo on the training track inside the course at Deauville and will have one more this week before the Jockey Club. I know that Jean-Claude Rouget likes Deauville and is possibly interested in having another yard of his own there in the future."
The rise of Cristian Demuro
Demuro, who is world-ranked 31 in the TRC jockeys' standings (and the third highest France-based rider behind Christophe Soumillon and Mickael Barzalona), has come a long way since capturing the 2016 Poule d'Essai des Pouliches (French 1000 Guineas) and Prix de Diane (French Oaks) with La Cressonnière in 2016.
"It was a little bit difficult at first in France to get rides, but, after Gregory Benoist left his retainer with Gerard Augustin Normand to ride for Qatar [Al Shaqab Racing], I was fortunate that Mr Normand offered me the opportunity to replace him and ride such a great filly in La Cressonnière and win two classics with her."
The jockey's trademarks include his cool, confident style and his timing in a finish, especially in big races.
"I was born into a family of jockeys in Italy, with both my father and elder brother, Mirco, top jockeys," he said.
When he was 16, Cristian began getting lessons from Mirco, who is now based in Japan and is the world's #2 jockey in the TRC rankings. "He started to teach me how to race ride, judge pace, how to be cool," said Cristian, who is now 26.
"I have always paid attention to jockeys like Ryan Moore, Lanfranco Dettori and Olivier Peslier [and their] style of racing. Through winning top races in France over the past two years, I get far more mounts and now have a fair amount of international riding experience. This November, I will go again to Japan for two months under a contract with Teruya Yoshida, owner of Shadai Farm."
Fabre speaks up for Epsom ...
The Prix du Jockey Club takes place a day after the Epsom Derby, which is a difficult act to follow - historically, the Epsom race is seen as more prestigious. For jockeys, trainers, owners and breeders of turf horses around the world, it's the Derby everybody dreams of winning. The course's renowned steep descent to Tattenham Corner and then the ascent in the straight, as the camber of the track falls to the inside rail, with a steeper rise near the finish, has traditionally been seen as the ultimate challenge, requiring speed, balance and stamina.
There are those, however, who complain that certain characteristics of the Epsom track are potentially dangerous for racehorses. Multi-champion French trainer André Fabre, who won the Derby with Pour Moi in 2011, is not one of them. "Now in modern times people want everything to be safe. Any Derby is demanding. It's a competition," he said.
… and the Chantilly classic
Across the Channel, at the galloping Chantilly track, there is a different issue. A number of people in the racing industry in France have felt reducing the traditional distance of the Jockey Club in 2005 by 300 metres, to encourage bigger fields, was a mistake. The worry is it could be to the long-term detriment of breeding middle distance racehorses in the country.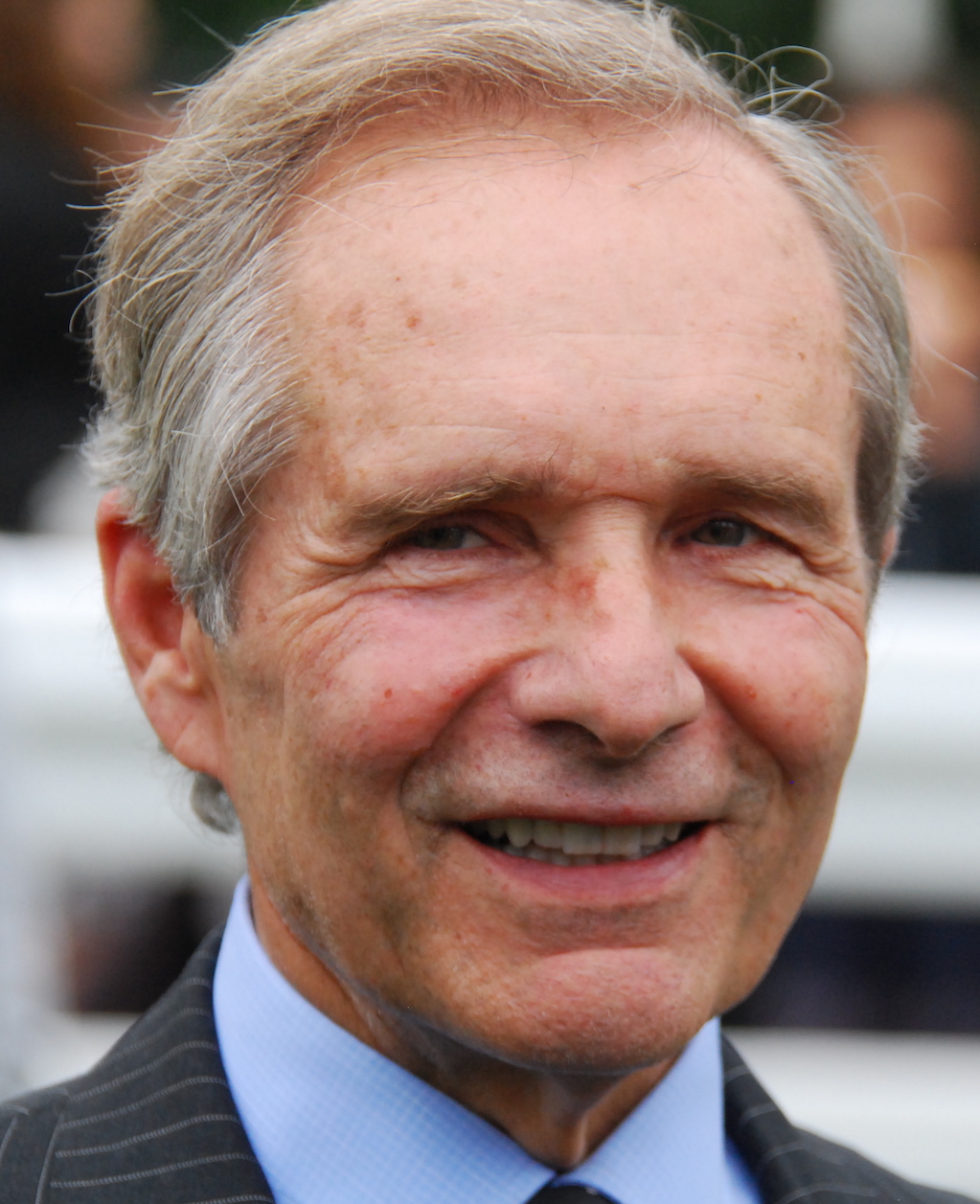 Fabre (left), currently ranked 13 in the TRC trainers' standings, has a different view. "I think the French Derby is now interesting in that it also attracts a lot of good milers, who are capable of staying the extra 500 metres," he said.
Three of Fabre's four winners of the Jockey Club have come since the distance was shortened, and all three were previously placed in the Poulains - Lope De Vega (2010), who won the Poulains; Intello (2013), third in the Poulains; and New Bay (2015), who had been second in the Poulains. His other winner was Peintre Celebre in 1997.
What does he think about Sunday's race?
André Fabre's verdict on this Sunday's edition: "I have two entries and no stars in this year's race and feel Olmedo, who produced a good turn of foot at the finish of the Poulains, should run well."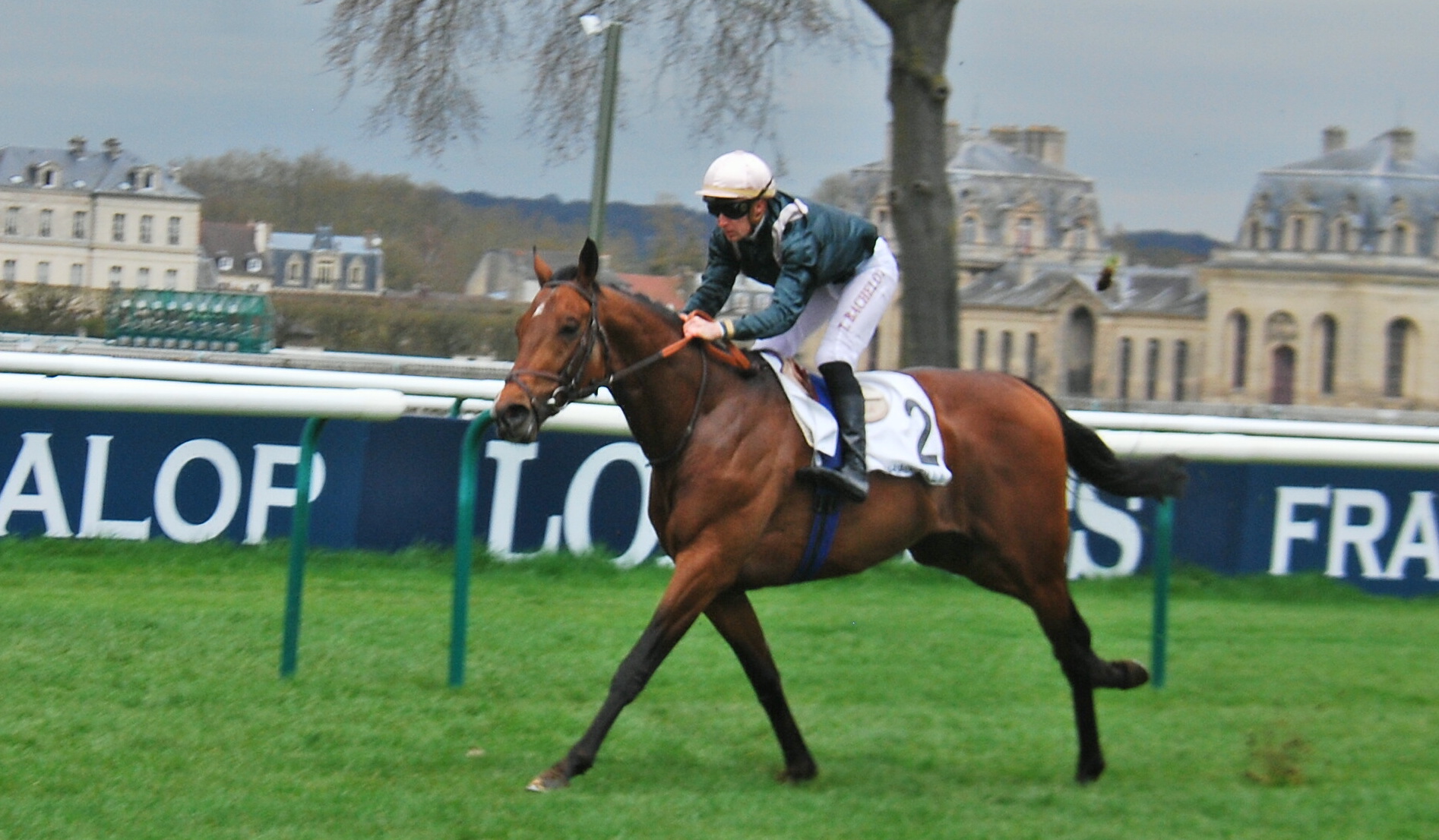 Bouchard has High hopes
Owner Jean-Louis Bouchard has won the race four times, with horses all trained by Pascal Bary - all before the change in distance. "Before, the program was the Prix Lupin [2,100m], the Jockey Club [2,400m] and the Grand Prix de Paris [3,100m]. Now things have changed [the Lupin has been discontinued and the Grand Prix de Paris is run over 2,400m], but the program is fine and I am optimistic about the chances of my horse Naturally High," said Bouchard. The son of Camelot has won two races this season, a listed at Longchamp and a maiden easily at Chantilly, both over 2,000 metres.