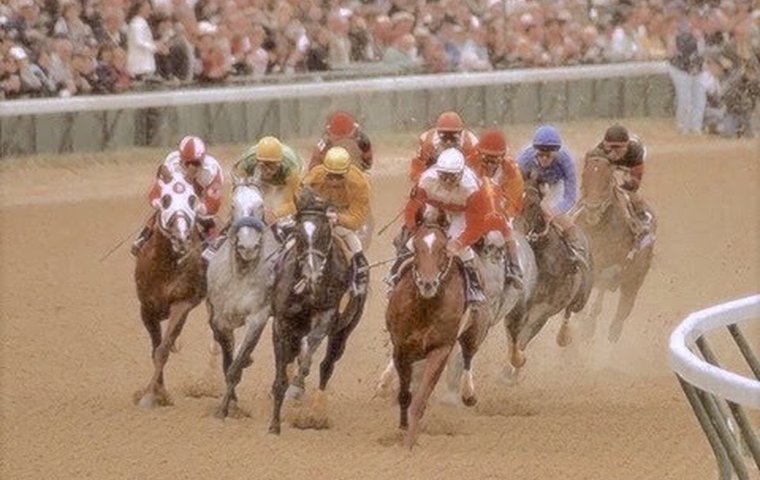 Even at the time, there was a feeling that the 1998 Breeders' Cup Classic at Churchill Downs was one of the greatest fields ever assembled. Twenty years later, the gift of hindsight only strengthens the argument.

Ten horses took part in the Classic that year. Heading into the race, between them they had won 69 stakes races and 31 of them had come at the G1 level. Their collective earnings sat at just below $30 million, nine of them were G1 winners, and eight of them were millionaires.
A total 80,452 people were on hand that day, which is still a record attendance for the Breeders' Cup. The betting public didn't know what to do with such a bounty of riches, and eight of the horses went off at odds of less than 9/1. The only non-G1 winner, Running Stag, a multiple Graded stakes winner who would retire with more than $1.6 million in earnings, went off at 104/1.
Watch the video below to see how the dramatic race unfolded.
Between them, the field had conquered each leg of the Triple Crown, competed at the best race meets around the world, and won championship titles on three continents, as they represented not only North America's best, but Europe and South America's finest, too.
Less than a length would separate the top four finishers.
Ahead of this year's Breeders' Cup, which returns to Churchill Downs, it seems appropriate to pay tribute to the horses who showed up 20 years ago. Especially as the top three finishers are all still with us, enjoying the rolling hills of Kentucky — even though as it happens, none of them were born there.
Winner: Awesome Again
With his win in the Breeders' Cup Classic, Awesome Again finished his season a perfect six-for-six, with five of those victories coming in Graded company. It was the final race of his career, and although he won nine of 12 career starts, he was never named a champion.
That did not stop him from leaving his mark on the breed. A homebred for Frank Stronach, Awesome Again, an Ontario-bred, took up stallion duties at Adena Springs in Kentucky and has sired the earners of over $90 million.
Among his four Breeders' Cup champions is another Stronach homebred, Ghostzapper, who won the 2004 Breeders' Cup Classic. More heralded than his father, Ghostzappper was crowned Horse of the Year that season and has also been inducted into the Hall of Fame.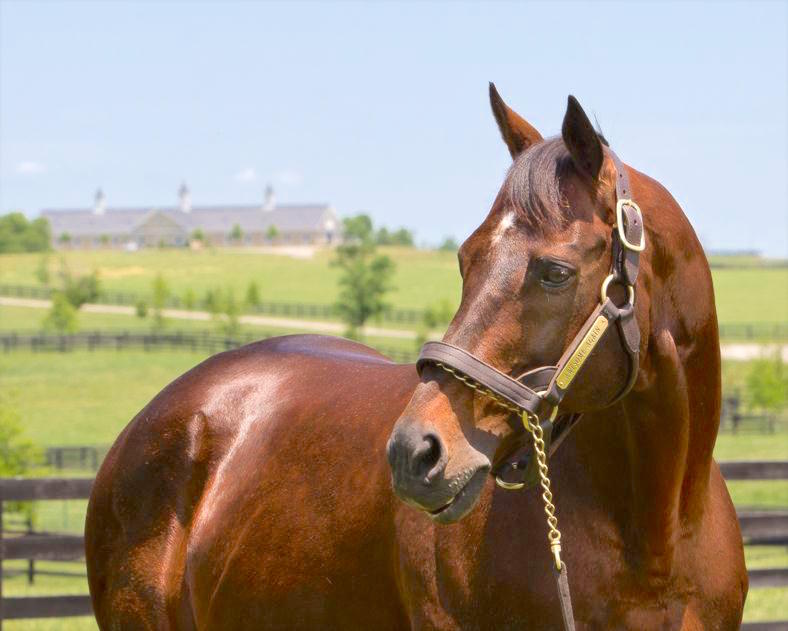 Awesome Again is the only Classic winner to sire a Classic winner. Father and son are both at Adena Springs, as is one of Ghostzapper's sons, G1 winner and millionaire Shaman Ghost. Furthermore, Awesome Again's half-brother, Macho Uno, is also at Adena. He won the 2000 Breeders' Cup Juvenile and was named champion 2-year-old colt. His son Mucho Macho Man, also standing at Adena, kept the family legacy alive by winning the 2013 Breeders' Cup Classic.
Now 24, Awesome Again is still an active stallion.
"Awesome Again is such a unique, special horse," said Ben Walden, Adena's director of marketing and bloodstock consultant. "He's about to be 25, but he's not lost a step physically, and he's not lost a step from a libido standpoint. He just has an amazing vitality. His fertility is not what it once was, but it's incredible how he embraces life. He looks like he's 14.
"Mr. Stronach is so dedicated to all of his horses, but obviously he wants this horse to have the very best of life right on through. The family legacy is special, and it's a privilege to be connected to it."
Second: Silver Charm
Although he briefly led in the Classic, Silver Charm had to settle for second, three-quarters of a length behind Awesome Again.
The Florida-bred champion's resume included winning both the Kentucky Derby and Preakness Stakes in 1997, and he returned as a 4-year-old to take the 1998 Dubai World Cup. When he retired in 1999 with earnings just shy of $7 million, Silver Charm had won 12 of 24 starts and was second or third in nine more. He was inducted into the Hall of Fame in 2007.
Silver Charm did not prove as successful as Awesome Again did in the breeding shed. After standing in both Kentucky and Japan, he was pensioned from stud duties in 2014.
The Lewis family, who campaigned him during his career, had always said Silver Charm would return to Kentucky for his retirement. Now 24, Silver Charm is an equine ambassador at Old Friends Farm outside of Lexington, which features a mix of big-name runners (who are often sponsored by their past connections) and smaller names who needed a safe place to land.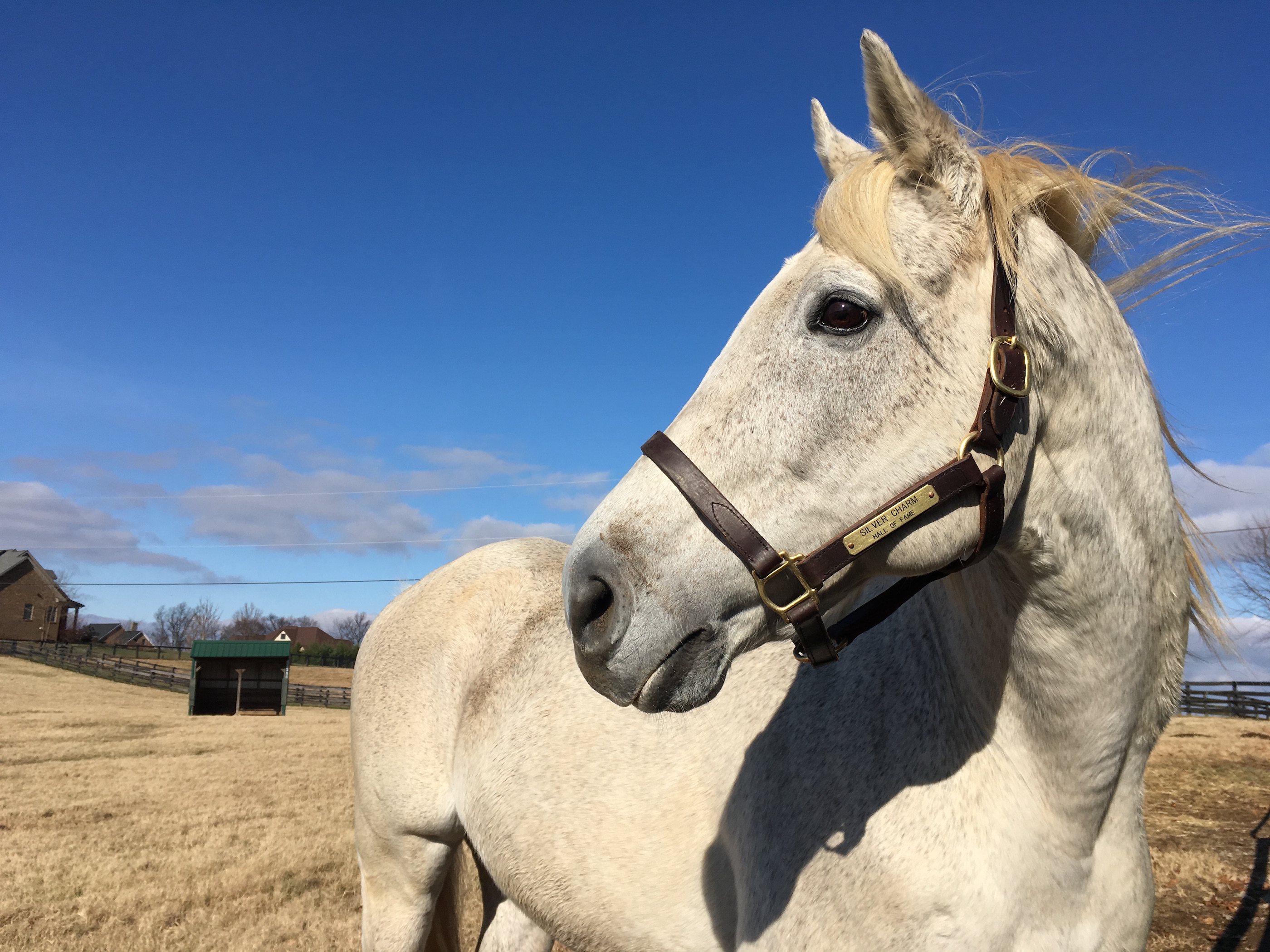 "We have a lot of stars, but we only really have one superstar, and it's him," said Michael Blowen, who founded Old Friends. "To me it's like the difference between having Jerry Lee Lewis and Buddy Holly and having Elvis. Ever since we got him, tourism has grown at least 30 percent, and I think that's a conservative estimate.
"All I can say is, if you think Silver Charm looked good on the track, wait until you see him now. He's unbelievable. He's so nice to people, and he's so kind. I think during all parts of his career — racing, breeding, and retirement — he has always taken everything in stride. He is extremely patient with all of our visitors. If they gave out Eclipse Awards for retirement, he would be at the head of the class because he is great with everybody."
Incidentally, Touch Gold, the horse who denied Silver Charm the Triple Crown, also ran in the 1998 Classic. The previous year's Belmont winner came home eighth that day. He too is retired at Old Friends, and his paddock is just across the way from Silver Charm's.
"Touch Gold is doing great, but he's the antithesis of Silver Charm," said Blowen. "He doesn't suffer fools gladly. It's his way or the highway. As much as I have always seen Touch Gold as Silver Charm's nemesis, in retirement, with them right across from each other, there has never been a cross word between them. I think people are the only ones holding grudges about that Belmont."
Additionally, Alphabet Soup, the 1996 Classic winner, is among the stars who now call Old Friends home.
Third: Swain
Swain provided more than a dash of international intrigue to the Classic field. A champion in Europe, the Irish-bred had become just the second horse to ever win the King George VI and Queen Elizabeth Diamond Stakes twice. He also had competed in the Breeders' Cup before, finishing third in the 1996 Turf.
Although a champion on the grass, Swain proved his ability on dirt when he finished second by a head to Silver Charm in the Dubai World Cup. In the Classic, he infamously went extremely wide in the final stages of the race and finished behind Silver Charm again, this time by a neck.
The Classic was Swain's final race, and the globetrotter bowed out from the track with 20 top-three finishes from 22 starts and earnings of over $3.7 million. Bred by Sheikh Mohammed and campaigned in the Godolphin silks, Swain retired to stud in Lexington at Sheikh Hamdan's Shadwell Farm, and he was best represented by G1 winner Dimitrova.
Swain eventually was relocated to Ascot Stud in Canada, but, when he was pensioned in 2011, it was announced he would return to Shadwell for his retirement.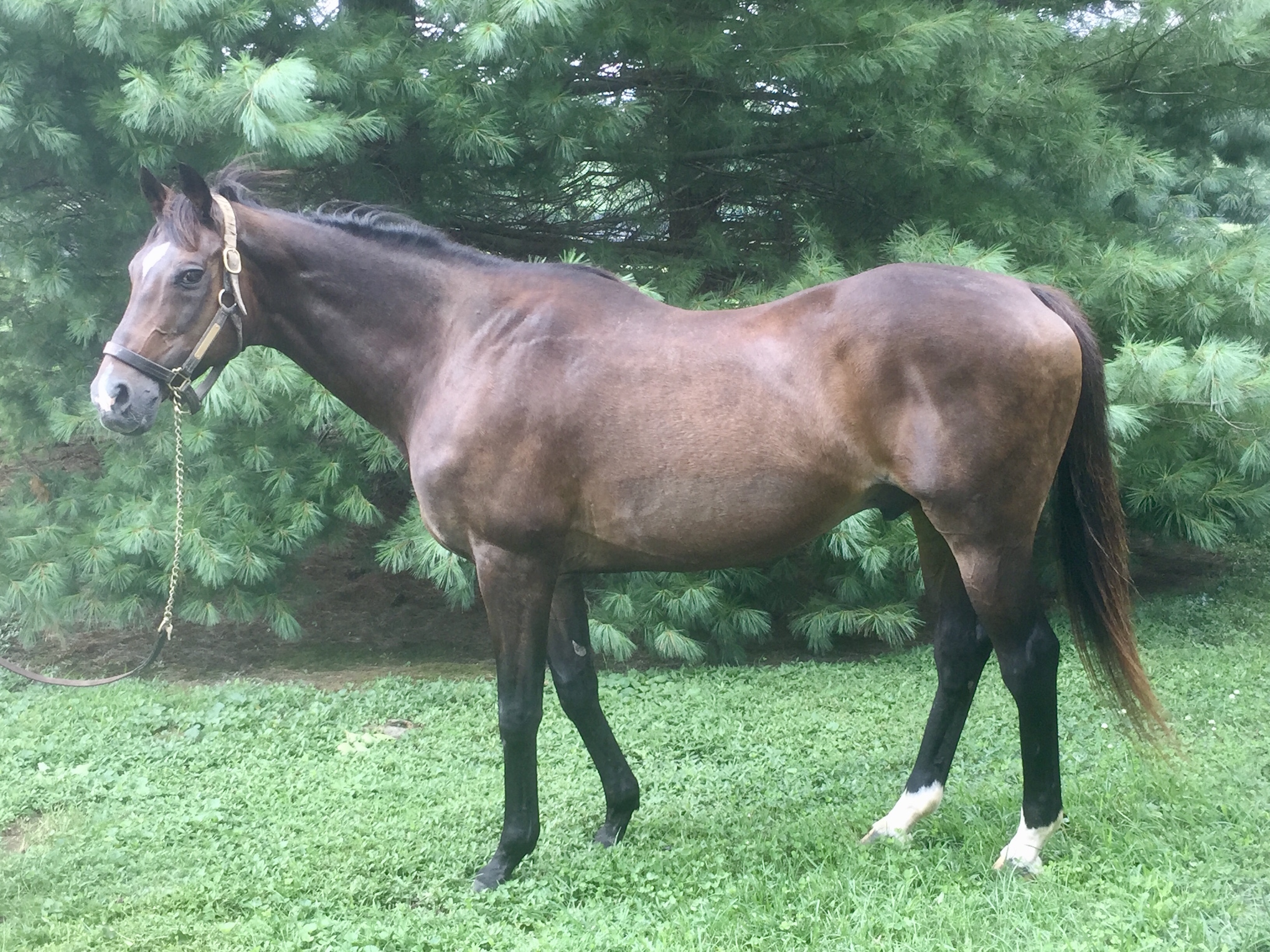 "We still get a fair number of visitors who want to see Swain, especially Europeans who are in town for the sales and remember him on the track," said stallion manager Kent Barnes. "He's up on the hill in our retired horse barn, and he's such a nice horse to work around. He's so calm and laid back. He's an easy-going horse."
Now 26, the son of Nashwan shares the pensioners barn at Shadwell with Dumaani, Kayrawan, and Intidab. As it happens, plans call for a Breeders' Cup Classic winner to eventually take up residence there as well.
"They have nice paddocks, they come inside twice a day, and they are basically treated the same as the active stallions," said Barnes. "We have the facilities, the room, and the people here, so we want all of our stallions to come back and finish out their final days here. When they go to regional places, they are nice facilities, but it is hard to beat the Kentucky bluegrass, so that's the plan with all these guys. Even Invasor, when he is finished in South America, will come back here to retire."
While racing for Shadwell, Invasor was named the 2006 Horse of the Year after his victory in the Classic. He was inducted into the Hall of Fame in 2013.
The field
Fourth: Victory Gallop
Best known for denying Real Quiet the 1998 Triple Crown, Victory Gallop finished a nose behind Swain in the Classic. He returned to the races in 1999 and won the Eclipse Award for champion older horse. He began his stallion career at WinStar Farm in Kentucky and currently resides in Turkey.
Fifth: Coronado's Quest
The winner of both the 1998 Haskell Invitational and Travers Stakes, he originally retired to Claiborne Farm. Coronado's Quest was later sold to Japan and died of heart failure in 2006.
Sixth: Skip Away
Skip Away was the 1996 champion 3-year-old colt, the 1997 champion older horse, and although he was sixth the Breeders' Cup Classic in his final career start, he was named 1998 Horse of the Year. He was inducted into the Hall of Fame in 2004. Skip Away, who won the 1997 Classic, stood at Hopewell Farm from 1998 until his death from an apparent heart attack in 2010. He is buried at Old Friends.
Seventh: Running Stag
Multiple Graded stakes winner Running Stag continued to run around the world, but he never did win his G1. His closest effort was a second-place finish in the 1999 Hong Kong Cup. He was relocated several times during his stallion career and ultimately died in South Korea in 2012 after a long illness.
Eighth: Touch Gold
As mentioned, Touch Gold is now retired at Old Friends. The multiple G1 winner was a successful stallion at Adena Springs before being pensioned at the end of 2015.
Ninth: Arch
Arch's biggest victory came in the 1998 G1 Super Derby, and the Classic was his final start. He stood at Claiborne Farm and sired numerous G1 winners before his death in 2016 of an apparent heart attack. Blame, Arch's champion son, also retired to Claiborne. In 2010, Blame defeated Zenyatta in the Breeders' Cup Classic. It was her one and only loss.
Tenth: Gentlemen
Gentlemen was a champion in his native Argentina before coming to the United States. Also a multiple G1 winner in America, Gentlemen bled during the Classic and was eased in the stretch. He began his stallion career in Kentucky before transferring to Louisiana, where he died several years ago.