B Wayne Hughes has never been one to shy away from trying new ideas at his Spendthrift Farm in Kentucky. Not all of them have panned out, but anyone who bought into his idea of Share The Upside in 2010 with a young, unproven stallion named Into Mischief can certainly testify that sometimes those ideas pay big dividends.

This year, Spendthrift launched another new program for breeders called Safe Bet. Six of the stallions on its roster are freshman sires in 2019, which is always a notoriously hard year to lure in breeders. The foals haven't raced yet, and there are newer stallions for breeders to gamble on.
"It's a very interesting area in racing," said Hughes. "We have to take care of the breeders, and I think sometimes that is overlooked. If we don't have a breeder, then we can't get a mare, so we don't have a foal, and our stallion is worthless. You have to think about that."
Enter Safe Bet.
Under the program, Spendthrift is offering a deal where each qualifying stallion will sire at least one Grade/Group stakes winner by Dec. 31, 2019, from his first crop of 2-year-old runners, or anyone who bred to that stallion this year will not owe the stud fee.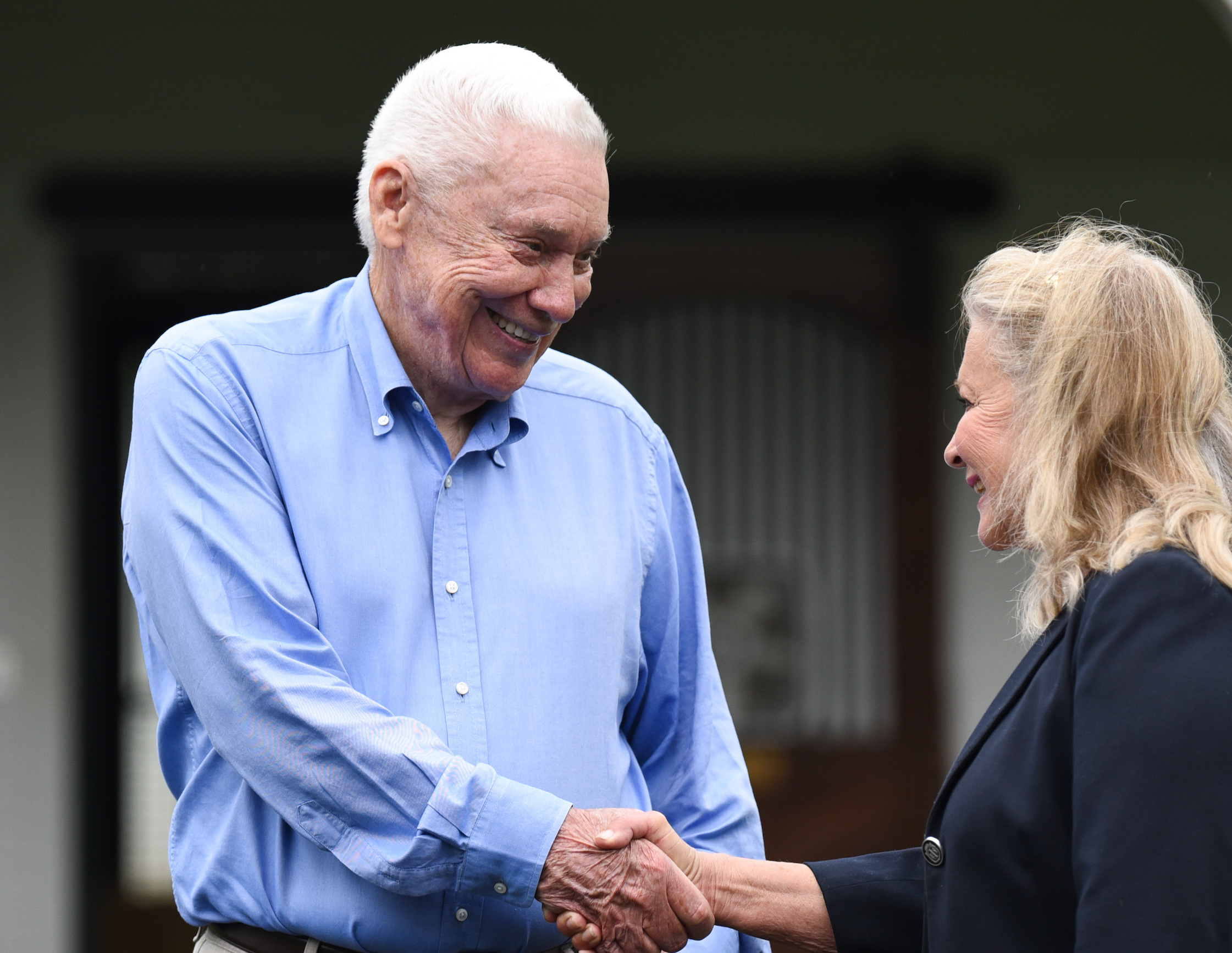 The stallions who are part of the Safe Bet program this year are Danza, Medal Count, Normandy Invasion, Palace, Race Day and Wicked Strong. The inspiration for the program, however, came from two of Spendthrift's freshman sires of 2018.
"Last year, we ended up with Cross Traffic," said Hughes. "We were standing him for $7,500, but his stud fee went up to $25,000 this year after he sired champion Jaywalk in his first crop. It occurred to me that the guys who bred to that horse last year were very happy, but they also had taken a gamble.
"That horse was very good for a lot of people. That's what caused me to start thinking and led to this idea for Safe Bet. You can look at the yearlings and the 2-year-olds in training, what they are selling for. If you like them yourself, then you can gamble with the idea in mind that, if we get another Cross Traffic, it's very good, and if we don't, it's free. It's a safer bet, but it's not a guarantee."
Safe Bet was also inspired by another high-achieving first crop sire for Spendthrift in 2018. While Cross Traffic finished the year as the leading freshman sire in North America, sitting behind him in the second spot was fellow Spendthrift stallion Goldencents, a son of Into Mischief.
Goldencents stood for $15,000 in 2018, but, after his first foals impressed and drew interest, his fee was increased to $20,000 for 2019. He was quickly booked full. Goldencents is currently the leading second-crop sire, and he is represented by Kentucky Derby hopeful By My Standards, who won the G2 Louisiana Derby.
"The Safe Bet program came about because we had these two stallions," said Hughes. "Cross Traffic had a Graded stakes winner last year, so, if this program had existed, breeders would have owed his fee, but Goldencents didn't, so they would have been breeding to him for free.
"For the breeders, maybe not the Beverly Hills breeder, but for the small breeders, we all know are trying to make a living in this industry. It can make a difference."
The next great stallion
Many breeders will shy away from fourth-year stallions because the risk of them failing before the foal is ever born is too high, but Hughes feels there is an opportunity there that does not exist with new stallions.
"You can look at what types of foals they are producing," he said. "If you have a mare, you have a better shot of taking the gamble through your own judgment. Breeders are looking at everything, and they can make their own decisions. Then we have the sales, and they get to see other people's opinions."
Last year, Goldencents drew a lot of attention to himself at the sales, and this year, the Spendthrift team sees it happening again with Wicked Strong, who is part of the Safe Bet program.
"You get to see how the horses are selling, which obviously you don't get to do with a new stallion," said Hughes. "Wicked Strong is a good example. He's getting really good-looking horses, and they are selling well. So, if you are going to breed a mare for free, I would breed to Wicked Strong. I am not saying he's going to be the next great stallion. I don't know, but, then again, neither does anyone else."
The now-classic example of Spendthrift's ingenuity is Into Mischief, who was part of Share The Upside, its original program from breeders. Into Mischief entered stud in 2009 with a $12,500 stud fee, which was dropped to $10,000 in 2010. By his fourth year, he was down to $7,500. Then, his foals started running, and today he stands for $150,000.
Under Share The Upside, those who breed to a participating stallion for two years, have two live foals, and pay the stud fees when they are due receive a free lifetime breeding right.
"I want to give breeders a chance," said Hughes. "It's crazy with Into Mischief, and all the things that have happened. For a small breeder, holding a lifetime breeding right to him is a homerun, and it is one they probably couldn't get any other way."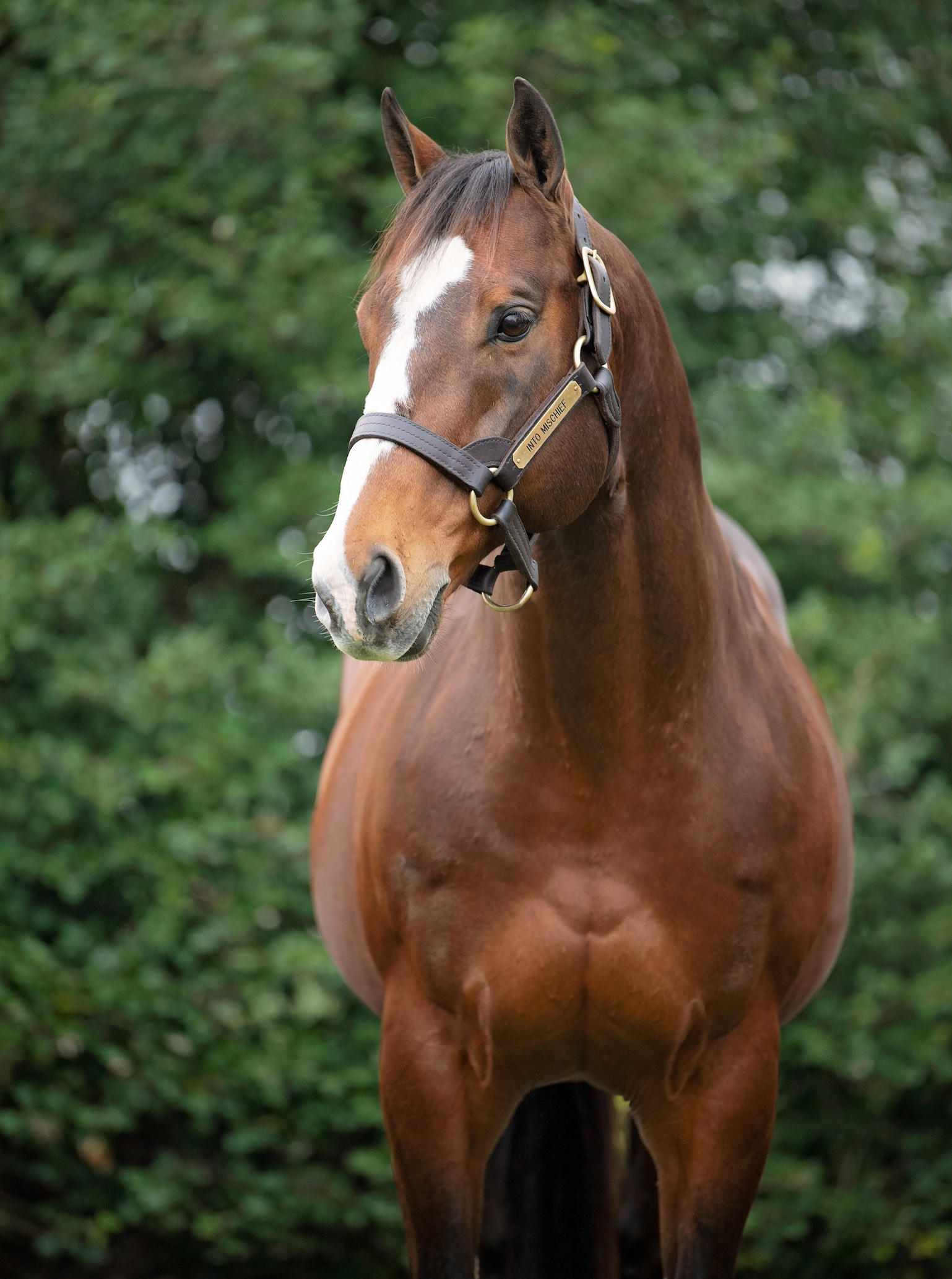 Although Into Mischief is the poster child for Share The Upside, he is far from the only success story to come out of it. According to Spendthrift, the highest known market value for a lifetime breeding right to him is $550,000, but Cross Traffic is up to $80,000, Jimmy Creed $60,000, Goldencents $50,000, and Temple City $45,000.
"We have a lot of loyal breeders, who say, 'I am going to get a foal from any farm, but maybe I will get something else with a deal here,' " said Hughes. "If you are a small breeder, this is your farm."
Only time will tell whether Safe Bet works or not, but Hughes is content with trying something new and adjusting as necessary. When Spendthrift started Share The Upside nine years ago, it created a stir. Some felt it was positive, and some did not. Now, years down the road, other farms have started to copy some of the ideas, and Hughes is all for it.
"We had a lot of guys who didn't like it, but we own our horses and we can do what we want with them," said Hughes. "A lot of breeders are going out of business, and that's sad. We cannot and must not leave the breeder out. I am glad other farms have copied what we are doing. I think it's great."
Hughes means what he says. He envisions Share The Upside more as a movement than a Spendthrift brand. So much so, he has encouraged other farms interested in doing the same thing to keep the name.
"I had a phone call from John Phillips at Darby Dan, and he was going to name it something else," said Hughes. "I told him to name it the same thing, that I didn't care. If you name it the same thing, people will know what you are trying to do."
Hughes does not view his specialty programs as charity, but rather creative ways to try and improve the industry across the board while also helping his stallions get better books.
"We are going to do what is best for ourselves and for the industry," he said. "That's where we are. It's not something we are doing as a favor. The reality is for us it is good, and for the breeders it is good.
"We are all gambling here. If we lose the breeders, we won't have any farms or stallions. We are all in this together. The whole industry needs each other. Nobody is standing alone in this business, and that's something we all need to bear in mind."