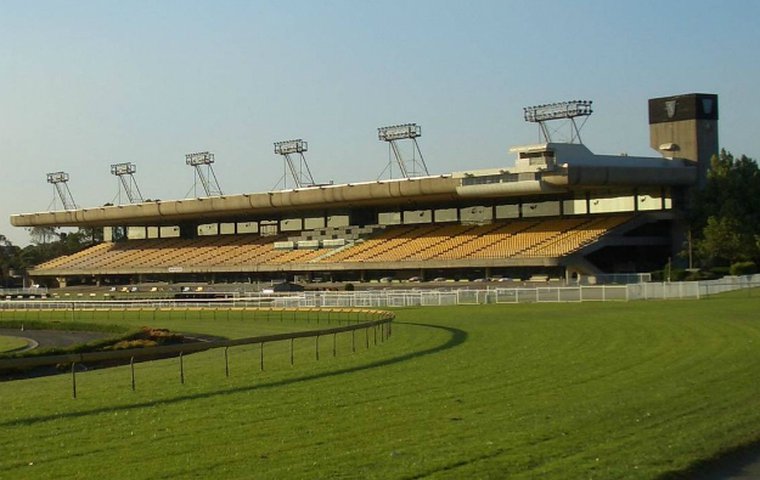 When Sydney's The Championships were announced late in 2013, its biggest criticism came in the form of quarantine: Why would an international racehorse target the event when it had to serve quarantine in Melbourne? But in recent weeks, Sydney's Canterbury Park Racecourse was granted Quarantine Approved Premises status. Jessica Owers outlines why this has been so important for Sydney racing.

Until recently, there were few outside Australia that knew anything at all about Sydney's Canterbury Park Racecourse. Without any horses in residence, and host to 27 low-key meetings throughout the year, the track was gathering dust on the fringes of Sydneytown, all the while fending off the developers. But lifelines come in unlikely disguises, and Canterbury's has come in the form of a post-arrival quarantine (PAQ) facility. In late February, Australia's Department of Agriculture granted the racecourse official status of Quarantine Approved Premises (QAP).
Overnight, old, quiet Canterbury became a crutch in the success of Randwick's The Championships. Without a PAQ facility in Sydney, international interest in the city's rich autumn races was going to be thin. But with rumblings about the track's approval going back to last year, six international horses paid up for The Championships. It's a new chapter for Canterbury, and a long way from its simple, sporting roots of the 19th century.
The racecourse was cut out of the banks of the Cook's River in 1883. At that time, it was bounded on all sides by sloping grass paddocks, without even a railway line blotting its canvas. The earliest course proper was egg-shaped, ploughed six feet into the turf, was six furlongs around, and 66 feet wide. It was a runway of rye and couch grass, and, even then, was considered tight turning. But on Jan. 19, 1884, the racehorse Boniface found it no impediment when he won Canterbury's very first race, the Opening Handicap of 60 sovereigns, by five lengths.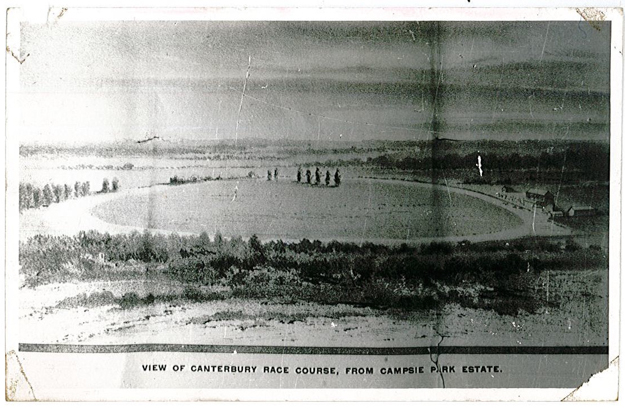 At a cost of £850, earliest Canterbury, all 39½ acres of it, was a private venture by some of Sydney's gentrified sportsmen, and among its patrons were the Hon. James White and "Honest" John Tait. It was one of dozens other proprietary racecourses in Sydney at that time, tracks that operated outside the rules of registered racing and which were, largely, very profitable. But by 1945, things were changing in the city. Racing was organizing itself into larger threads, and the Sydney Turf Club had formed. Its first purchase was Canterbury Park Racecourse for the price of £135,000, and its first ever meeting took place on the course on Jan. 6, 1945.
By then, charming, rural Canterbury was a memory. Industry and housing had crept away from Sydney's metropolis to the western outer suburbs, while train lines and roadways were stitched across the landscape in place of gullies and rolling slopes. The course proper had grown also to suit modern racing, and today it is just larger than 1,500 metres around, with a short straight of 308 metres, going clockwise. It is Sydney's answer to tight Moonee Valley.
In 1998, the last resident trainers moved out of Canterbury, due in part to dwindling numbers and financial woes for the club. The training tracks were ripped out, leaving only the course proper, and a slow roll towards closure seemed likely. In 2011, the track lost most of its feature racing. The Sydney Turf Club merged with the Australian Jockey Club to form the Australian Turf Club (ATC), which shifted most of Sydney's racing to Randwick and Rosehill Gardens. Canterbury became a low-key midweek venue, with five night meetings and one Saturday fixture. The ATC was coy about its sell-off, but to most in the sport, it was only a matter of time.
When The Championships were announced for Randwick in late 2013, criticisms were thrown at Sydney's lack of a PAQ facility. Was it premature to host a wildly rich carnival without the ability to board visiting horses? Hong Kong's John Moore thought so. Speaking to the South China Morning Post, he said he would not travel horses to Sydney if they had to serve quarantine in Victoria, some 900 kilometres the other way. Nevertheless, in its first outing, The Championships snagged Irish raider Gordon Lord Byron, and Japanese visitor Hana's Goal. In the background, Racing NSW scurried about for a PAQ location.
It wasn't easy. Australian biosecurity is relentless, and as per Department of Agriculture criteria, an approved facility had to comply with rolls and rolls of red tape. It had to be within the metropolitan area of a port that had a permanently stationed quarantine officer, but an area without a high density of horses. The compound required two stock-proof fences, five metres apart, and quarantined horses required a buffer of 100 metres from all non-quarantined horses. There were dozens other requirements: loading and unloading access, disinfection areas, compliances with flooding and storm surge risks, building codes, and local, state and federal regulations. But in hindsight, it was a wonder that it had taken so long to approve Canterbury.
It had no resident horses, and so quarantined animals would have right-of-way in the facility at all times. Canterbury suburb was well located to Sydney airport, and had no significant horse population. Also, many of the stabling blocks at the track were still standing from its training days, used on an off by Racing NSW's Thoroughbred Rehabilitation Trust. However, there were questions about how QAP status would affect Canterbury's racing calendar.
"We are precluded from racing there while it's being used as a quarantine facility," said Colin Tuck, ATC racing manager. "At the moment, that's about a month to six weeks at this time of the year, and to use it [as a PAQ centre] at any other time, the ATC would have to look very carefully at the cost-benefit analysis."
Tuck was alluding to suggestions that Sydney racing might need Canterbury's PAQ facility at other times of the year. Is the Sydney spring about to be revamped, or could Canterbury act as an overflow facility in the spring for the always heavily booked Werribee? No one is saying. But shifting meetings to neighbouring racetracks is probably a costly, and hassling, exercise for the ATC. Racing will resume at Canterbury on April 22, in the meanwhile, its events being spread between Warwick Farm, Rosehill, and Randwick.
The new PAQ centre has accommodation for 12 horses, housed in one of the three existing stable blocks on the racecourse. The remaining two blocks will be developed in the future. The facility has a surgery, scrubbing room, and showering set-ups for all staff, along with a digital security and surveillance centre. After Werribee, which accommodates 24 horses, it is only the second PAQ centre for in-training racehorses in Australia.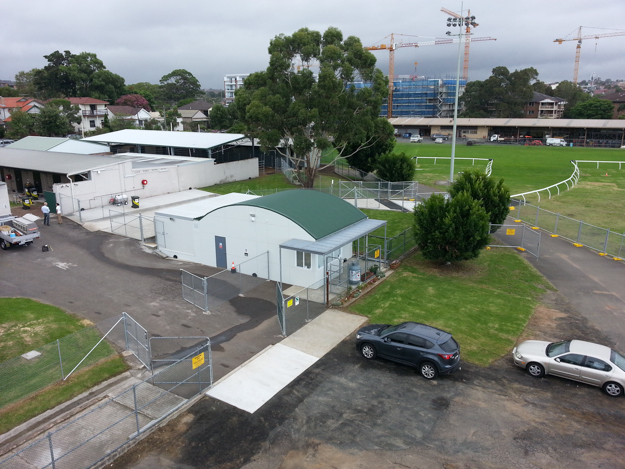 The granting of its QAP status immediately gave The Championships its missing puzzle-piece. In response, The Championships will host six international visitors this year, a considerable achievement for an event in only its second year. Four of the horses moved into Canterbury on Feb. 25, all from Japan. They were To The World, Japan's top-rated 3-year-old; World Ace, a three-time stakes winner; Real Impact, a G2 winner; and Tosen Stardom, a G3 winner undefeated as a 2-year-old. In the coming weeks, John Moore's Dominant will join them from Hong Kong, as will globetrotting Red Cadeaux after his tilt at Flemington's Australian Cup on March 14.
The six horses will each have served 14 days of compulsory quarantine in their countries of origin, and, aside from Red Cadeaux, who went to Werribee, each will remain at Canterbury for a further 14 days of PAQ. After that, they will all train exclusively at the course, only mingling with the general horse population on race days. But, as occurs every spring, their arrival sparked the usual debate about Australia's lengthy periods of isolation for arriving Thoroughbreds, something the Department of Agriculture is not apologizing for.
"The establishment of this QAP demonstrates that Australia's robust biosecurity system helps facilitate major race meets, while still keeping our biosecurity interests at heart," said Barnaby Joyce, federal Minister for Agriculture.
In hindsight, it is a wonder that The Championships went off last year without a PAQ centre in Sydney. Canterbury, deemed so suitable this year, was probably suitable last year. However, there might have been method in Racing NSW's madness. It had a year to assess international interest, and when both visiting horses won races at last year's carnival, it was a green light to charge ahead for 2015, which it did. Canterbury is now a vital cog in Randwick's international agenda.