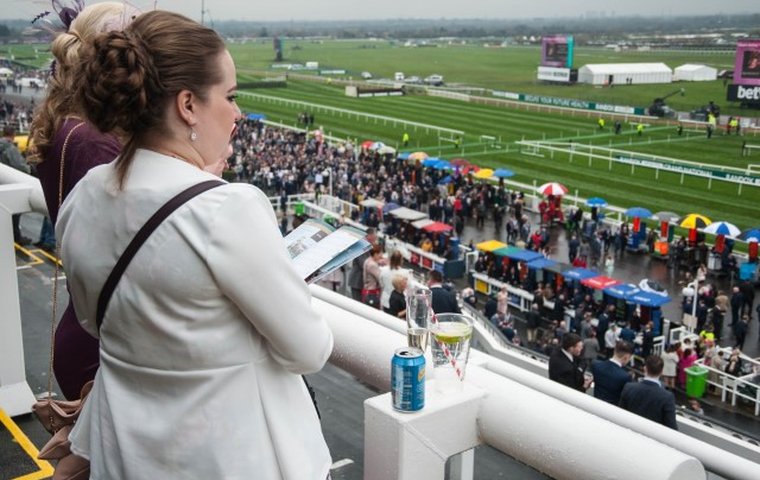 As befits the occasion, and especially if the long, hot summer continues, cooling refreshments will be in plentiful supply for the Moët & Chandon July Festival at Newmarket this week. But there will be no sign of plastic straws and stirrers, as Jockey Club Racecourses continues its search for greater regard for the environment.

Kirstin McEvoy, the Jockey Club's group sustainability and corporate social values manager, explains: "Sustainability is about raising awareness with the public, and in sport we have an opportunity to make a difference through the sheer number of people attending.
"David Attenborough recently probably achieved in one TV documentary what I and others have been attempting to do for years, but between us we can make sure that plastics don't finish in the sea.
"That's why plastic straws and stirrers have gone from our courses since June 1. We haven't bought any new ones from the end of 2017, and those that remained were gifted for art projects. If people want straws, they will be the biodegradable variety."
Driving home the benefits of simple, common sense actions to save energy and money for the Jockey Club's 15 racecourses is behind the group's Going Green campaign and has been at the heart of McEvoy's work since she left British Airways for the racing industry in 2010.
She explains: "I joined The Jockey Club at about the time that the government introduced the carbon reduction commitment, which meant that organisations like ours which would need to meet various criteria had to start reporting annual energy consumption.
"My role has developed over time and a large part of what I do is to keep the subject of sustainability on all our agendas, talking to as many people as possible who work at our racecourses. It's about explaining how the Jockey Club is performing against sustainability targets, and how all of us can play a part in helping us to achieve them.
"Everyone was asked to make a personal pledge - something that they would do differently to support the sustainability targets - and putting on roadshows has had a really positive impact on our figures. For example, Market Rasen had a 22 per cent reduction in its electricity consumption from the very next day, and they've kept up the good work.
"Engaging employees has proved to be the most successful way of achieving our targets and with the help of the network of 44 Green Champions, we vary the way we communicate and get people involved in our Going Green campaign."
The results are clear. Since 2012-13, the campaign has saved the group 3,400 tonnes of carbon, while energy use has been reduced by 20 per cent, with a 2018 target of 25 per cent, and cumulative energy savings have added up to £1.66million, according to McEvoy's figures.
Raceday initiatives include trialling a deposit system on drinks containers at Aintree and a closed-loop system at Sandown, where plastic cups are put into separate bins for recycling.
The Jockey Club's non-raceday activities have not been ignored, as McEvoy explains. "We're putting together a wider policy on plastics, reducing single-use drinks containers and water bottles, for instance. We've already eliminated individual water bottles at our conferences, replacing them with jugs and bottles in the middle of tables, and also switching to drinks that come in a can that we can recycle.
"We have a good partnership with our waste contractors, with tight targets on recycling, but we really need to reduce our general waste. We keep a close eye on what we are throwing away and are always working out how we can reduce the waste stream from the start.
"Last year just four per cent of our waste went to landfill, and we want to achieve zero by 2020."
Engaging with other sports and organisations about sustainability is another important part of McEvoy's role.
"The Jockey Club has been an integral part of the British Association for Sustainable Sport (BASIS) since its inception in 2011," she says, "and I have been on its steering group for the duration and finance director since 2014.
"Sport can take a responsible approach and act as a trusted ambassador to educate the public about sustainability issues, and it's good for the Jockey Club in particular and our sport in general to be actively involved, taking a leadership role in this area."
McEvoy recently shared her message at a masterclass workshop on the value, benefits and opportunities of racing's community engagement, organised by the Racecourse Association in conjunction with Racing Together, at Warwick racecourse.
"That was a really worthwhile event, bringing together racecourses from across the country and hearing their experiences," she says. "I'm used to speaking mainly to Jockey Club Racecourses' people, where it's important to keep having conversations just to get sustainability on to every agenda possible. Therefore, reaching new audiences is extremely useful."