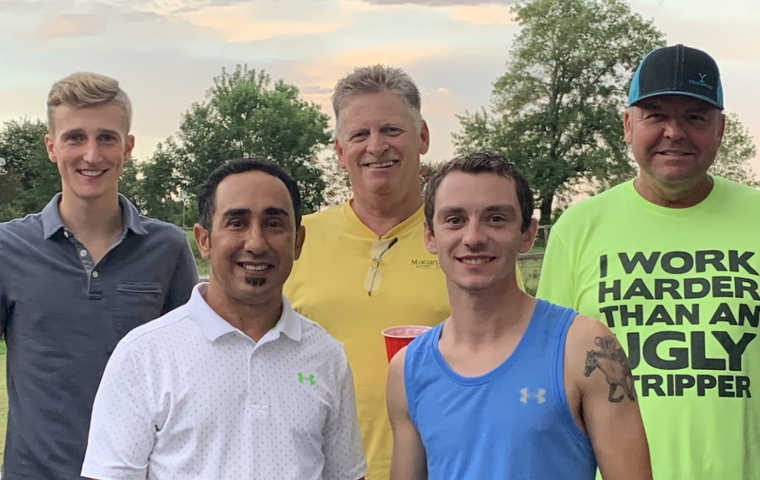 They are all here at Louisiana Downs. Everyone. Superman is here, Deadeye, Nacho Man, Jack The Ripper. Even The Rat is here. And Kody Kellenberger.

This is too good to be true. I first met Nacho Man just a week after arriving in the States. He was the outrider at Victory Haven training center in Lexington. He was friendly, smiling, and would often be found sat on his horse by the rail eating nachos. The last time I bumped into him was last September, in South Korea.
Keith 'Superman' Austin, an ex-jockey who nearly won the much coveted Missouri Derby back in the day, is here. I know him from his time as an exercise rider in Kentucky. He has worked for Tom Amoss, D Wayne Lukas and Mark Casse. He is wearing a different hat now, though. An owner gave him a shot. He has four horses, his trainer's license just issued, something the 46-year-old said he has always wanted to do. He should know his stuff with that background.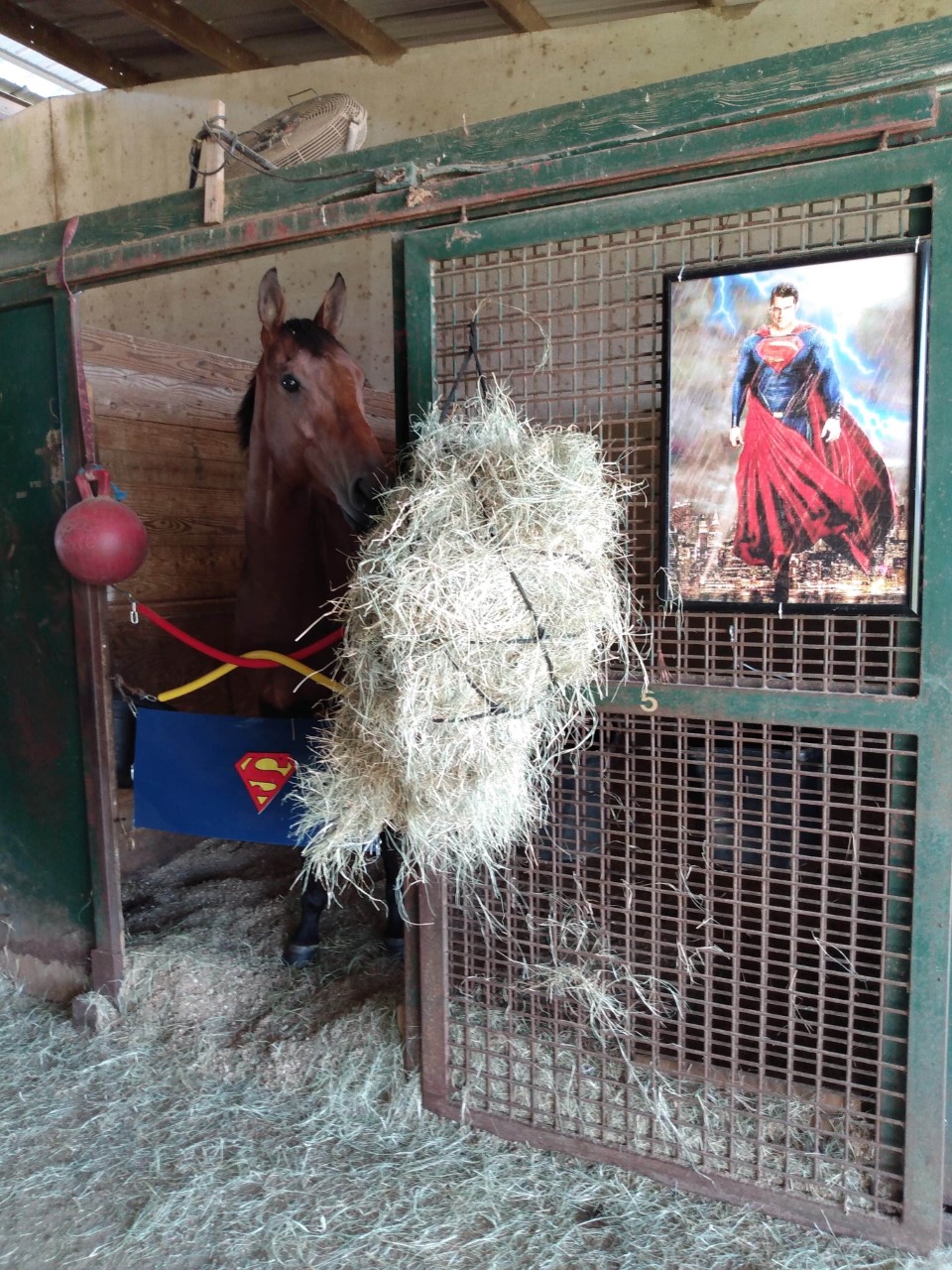 Another ex-rider training here is Guy Smith. Originally from Texas, he brought home well over 1,000 winners as a jockey. He has just a small string of horses, a trainer, a horseman, waiting for a good one.
Deadeye is here, partner of trainer Denise Schmidt. I met him at Fair Grounds over the winter. The Ripper has ridden some winners for their barn. Deadeye has had a colorful life. There are some people you don't ask about their nickname.
Jack 'The Ripper' Gilligan and his agent, Richie 'The Rat' Price, decided to stay south this summer instead of heading back to their usual Kentucky circuit after Fair Grounds. A lengthy lay-off due to injury in the New Year followed by the Covid shutdown, and the fact that a bunch of New York riders were heading to Kentucky while New York racing was yet to resume, made Churchill look too salty a prospect.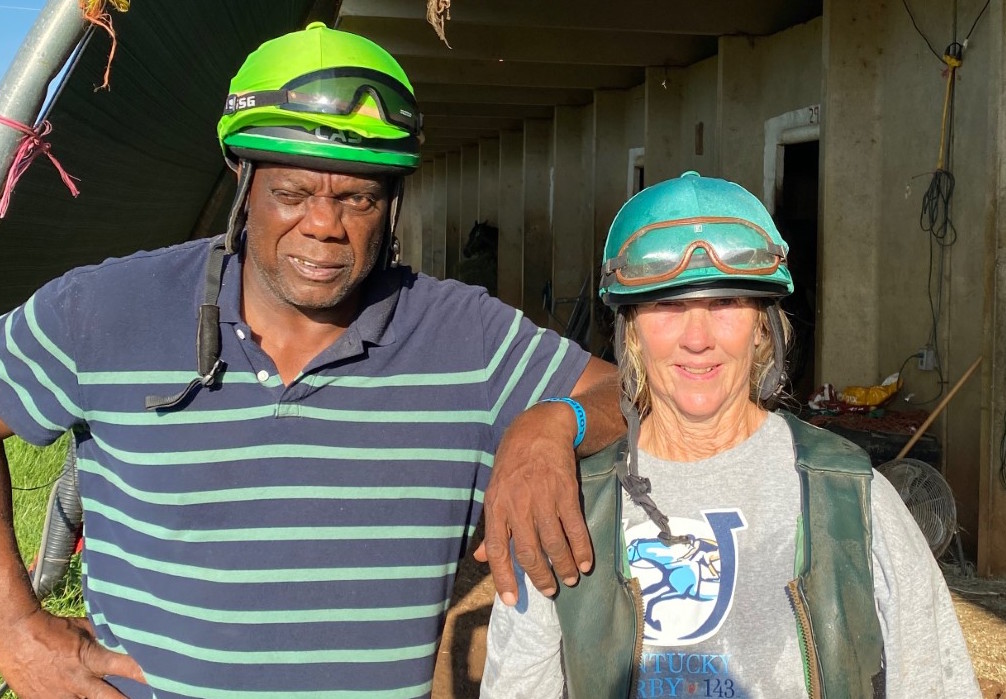 Richie the Rat hails from New Orleans. In his youth, he tried for a normal life. He spent time as a jewelry maker, but the lure of the track was too strong. It is like that for some people, not so much a job as a lifestyle. The Rat has been an agent for a long time now. He has Jack and Kody's book. They all share a house, and Richie is the designated cook.
Kody Kellenberger I didn't really know, but I had seen him exercising horses daily back at Keeneland. He rode well. I remember being at the gate one morning when the upstate New Yorker was jogging one toward the gate. It whipped around without notice, a sharp 180-degree about-turn. Not many riders sit that at a jog when they are riding short. He did – just. Sometimes just is enough.
He got his apprentice jockey license out, rode a winner on his first mount for Mike Maker. He went out to Arizona and rode at Turf Paradise, getting his fair share of winners. From there, he came to Fair Grounds, rode a few winners, then one came down with him. He broke his collarbone in the shadow of the winning post.
So, Gilligan and Kellenberger came here to get going again after injuries, and it's working out for both of them. Kellenberger has racked up ten winners already after a late start to the meet. Kody Kellenberger wasn't at Fair Grounds long enough for the locals to throw him a nickname as they did with Gilligan. Maybe 2K works
The Ripper wanted to get back in the winner's enclosure. A conversation with Karl Broberg had him hauling his tack to Louisiana Downs. The plan has been working out well. Broberg's string have been flying under the watchful eye of his assistant, Kevin Martin, who grew up here and wears a T-shirt well.
Gilligan has now ridden 32 winners, hitting at 24 percent, which leaves him five behind in the contest for leading rider. He is duking it out with Joel Dominguez, who rides for Steve Asmussen.
Louisiana Downs may be pretty small in reputation nowdays, but it is not small in size. The grandstand is pretty huge, square, and glass enclosed, to keep the sweltering summer heat at bay.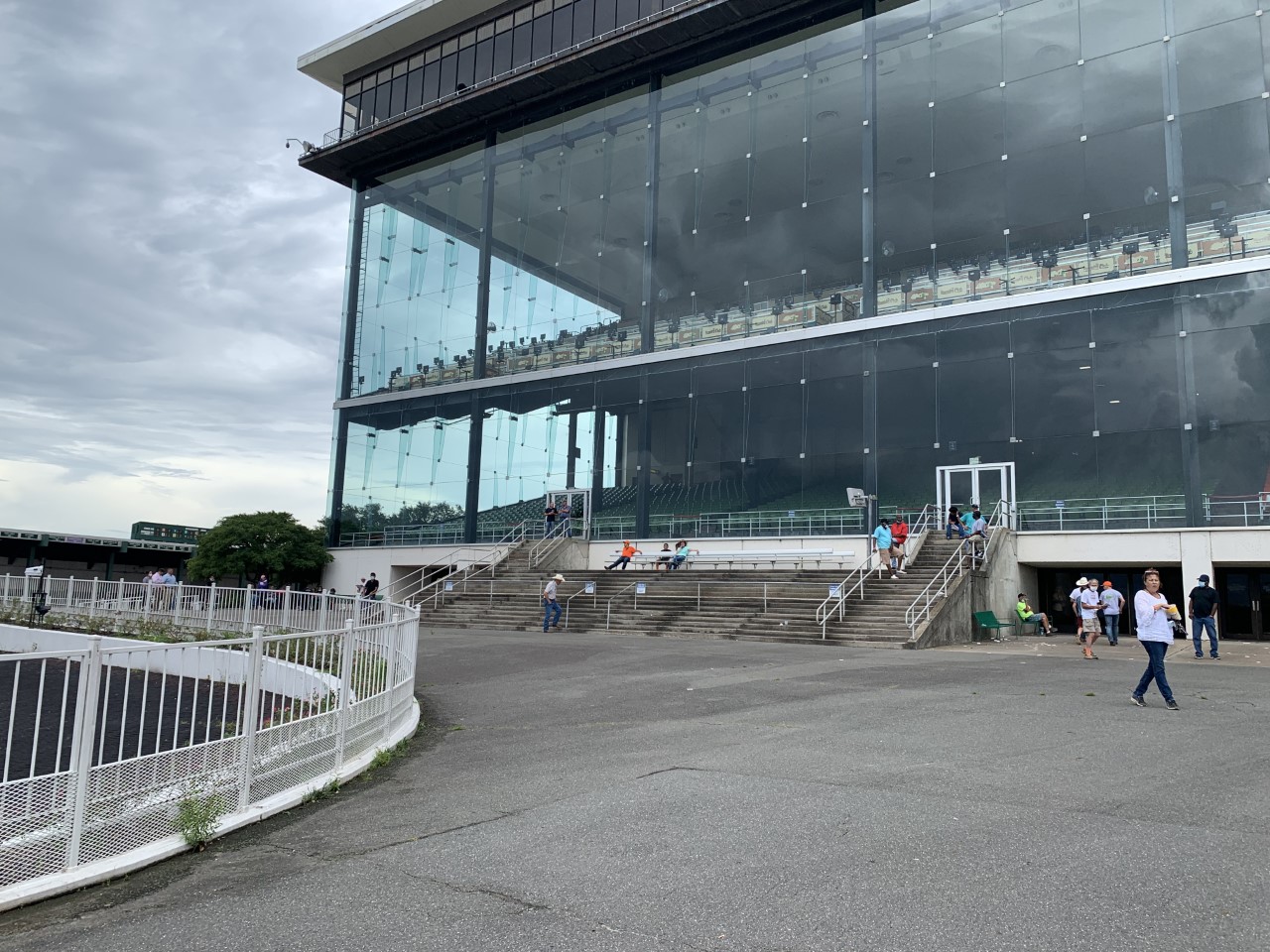 Attached to the grandstand is a casino with 800 slot machines, which, Covid or not, were doing pretty good business the Saturday I was there. Also on the racecourse grounds are three hotels and a restaurant. I stayed in one of the hotels and I was far from the only person there.
It was good to be back on a racecourse, I've been on a lot of them, in the UK, in Ireland, in France, in the USA, in Canada. I was even on a racecourse in South Korea once.
They come in all shapes and sizes, all flavors. The constant is the Thoroughbred horses, the jockeys in silks, and a winning post. And grizzled men trying to find that next winner.
Louisiana Downs was born in 1974. It was a popular venue boasting large crowds. Its feature race, the Super Derby, was a big hit. It obtained Grade 1 status. McCarron won it, Day won it, Stevens won it. Alysheba won it, Sunday Silence won it, Tiznow won it. They all won it. It boasted a million-dollar purse at its peak in the early 1990s. The purse last year was down to $300k, and the race is now reduced to Grade 3 status. This year the Covid crisis has caused its cancellation.
It makes for an exciting day for the smaller tracks, when a big chunk of money is put away for one big day of racing a year. Understandably some of the horsemen who have raced at the track all year don't always like it too much when they see a large amount of purse money they helped to generate head for the pockets of major outfits, who ship in for that one day and plunder. Even so, it puts the spotlight on the track nationally for that single day of the year, and Super Derby day used to fill that cavernous grandstand.
It's not Saratoga, but then Saratoga isn't Saratoga this year. It's a reminder though of how things were, before life in the time of Covid. People don't seem worried here, don't seem bothered. People are eating at the restaurants, sitting up at the bar drinking, things seemingly normal.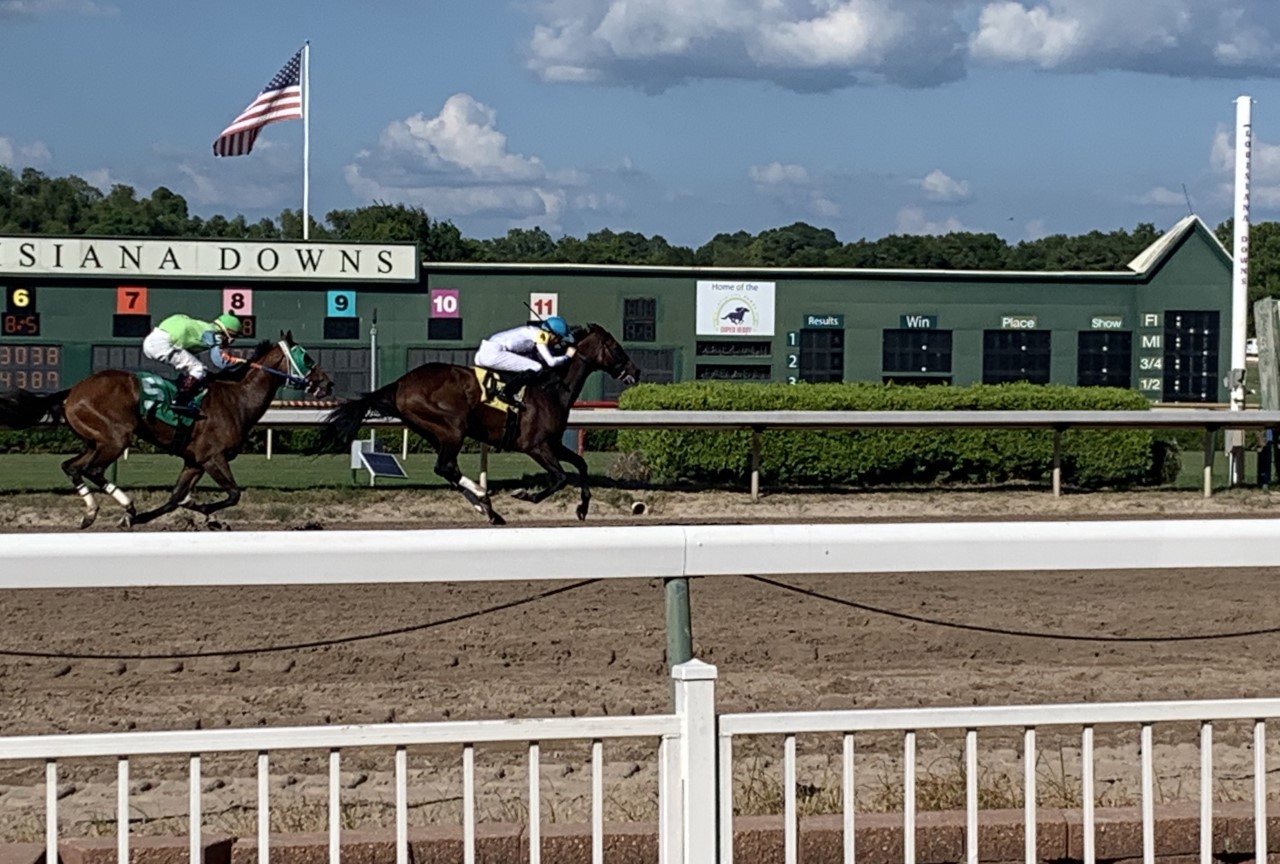 It was good to be at the races again, to see familiar faces again, to hear the thunder of hooves again. I missed the racetrack, talking about horses, watching horses race. Watching horses train. It's a primitive thing, but endlessly fascinating, and at its best one of the most dramatic spectacles man has contrived within the sporting arena. Zenyatta in the Classic, American Pharoah winning the Triple Crown, Affirmed and Alydar duelling in the Belmont Stakes, the stuff of legend.
Louisiana Downs is clean, friendly, neat, and the track is considered kind on horses. The commentator, John McGary, is enthusiastic, informed, and his energy keeps the show rolling along nicely through the day.
Most important though, of course, is simply that it's open. That's maybe all you really need to know.
I spent a summer at Saratoga a couple of years ago. I saw big dreams being realized there. Louisiana Downs is a purveyor of smaller dreams, but little fish taste sweet still.
Keith Austin was brought up 20 minutes from Louisiana Downs, so it was kind of nice that he had his first runner as a licensed trainer here, the homeboy in his hometown. It was even nicer that it won. Of course it won. It had to - he's Superman.