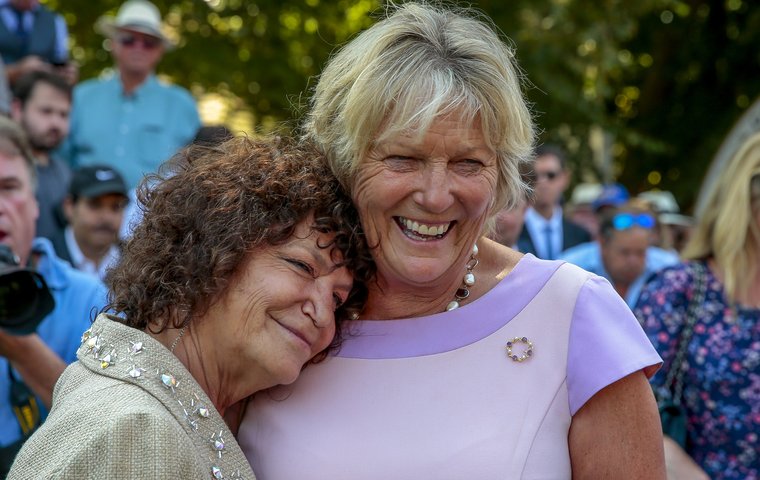 I remember Alpha Centauri last May, the statuesque grey parading at Naas as favourite on debut. As impressive an individual as she was, I remember thinking this giant surely couldn't be a precocious juvenile, who wins at the first time of asking on May 1.

How wrong I was. She streaked home in front of Actress, a talented filly in her own right, an order the pair would repeat just 13 days later at listed level. Then, and now, I was in awe of the towering filly, who has always seemed so unaware of her heroics as the cameras flash and eyes admire.
Last week she was a 4½-length winner of the Tattersalls Falmouth Stakes at Newmarket's July Festival, making it a hat-trick of Group 1s this season after the Tattersalls Irish 1000 Guineas at the Curragh in May and the Coronation Stakes at Royal Ascot (which she won by six lengths).
Superstars are not something new to her owners, the Niarchos family, but they smile with great delight at each of her victories, clearly enjoying a success long in the making. Their involvement in Alpha Centauri's creation, no doubt, adds to the thrill, something their long-time racing manager, Alan Cooper, confirms. "It's a fantastic family - Alpha Centauri's second dam is East Of The Moon, who won three Group 1s for us. They all share a great strength of character, a brilliant will to win, as well as plenty of class."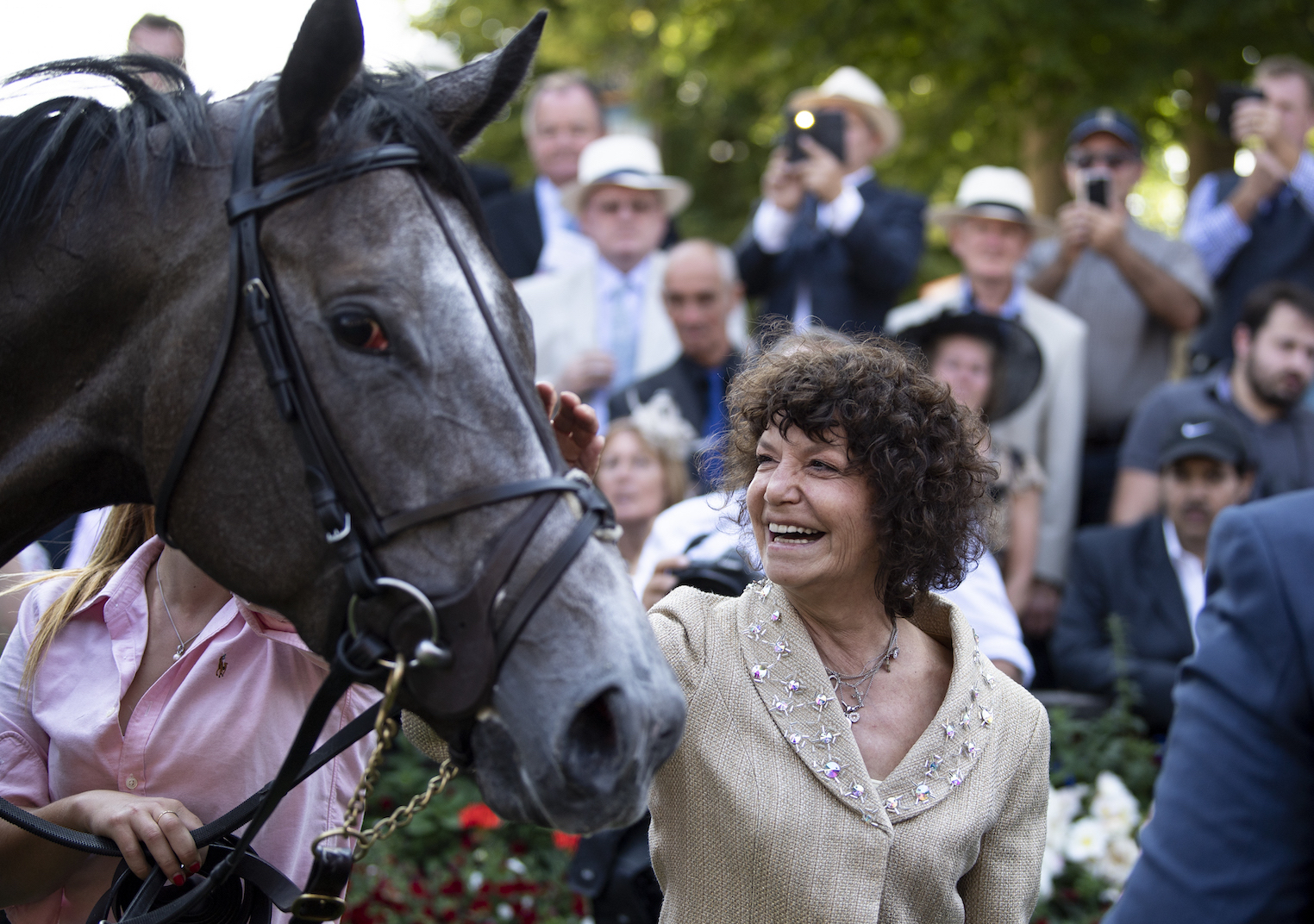 It is poetic that these high-flying fillies share solar names, Alpha Centauri's dam bearing the name Alpha Lupi, the brightest star in the southern constellation of Lupus, while her juvenile half-sister has been named Etoile Filante, French for 'shooting star'. She is in training with Jamie Osborne, while the newest addition to the constellation is a yearling filly by, ironically, Sea The Moon, with Alpha Lupi back in foal to Alpha Centauri's sire, Mastercraftsman.
One of the reasons I've so enjoyed watching Alpha Centauri achieve what she has is because of the women who stand alongside her - Jessica Harrington, Maria Niarchos-Gouazé and her niece, Electra. A strong female presence is very much welcomed at the highest level, though Harrington has already celebrated top-level success many times over jumps, while her first flat Group 1 came courtesy of the Niarchos-bred Pathfork. Though not owned by them, his National Stakes victory brought them together, as fate would have it.
Electra Niarchos' presence at various parade rings for her family's runners has not gone unnoticed and, in fact, is something of a relief for the industry, with many racing dynasties lacking a younger generation to continue their legacy. Sir Patrick Hogan's Cambridge Stud in New Zealand recently changed hands without someone to maintain his prized creation, while Ballymacoll Stud in Ireland shared the same fate.
Alan Cooper is quick to point out that various members of the Niarchos family have shared an interest since the beginning. "Stavros Niarchos began owning racehorses in the 1950s, and, though he took a break in the 60s, many family members have shared his interest since then. It is great to see another generation share the same passion for horses, as Electra does."
New blood is something the Niarchos family have not been afraid of investing in, however, as Cooper phrases it, "Every now and again, if we find something suitable, we try to attain it."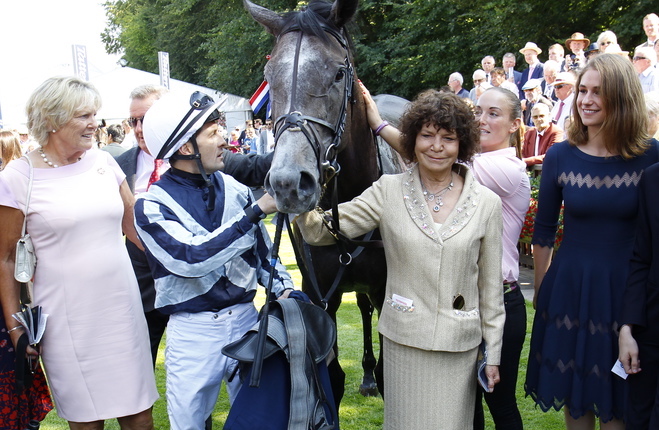 They were rewarded with the shrewd, if expensive, purchase of Ireland-bred Fiesolana, their wisest decision being to return her in training at the age of five, with her original master, Willie McCreery. She went on to become a Group 1 winner (the 2014 Matron Stakes at Leopardstown), but one may not have predicted top-level success on pedigree, being the only Group 1 winner by her sire, Aussie Rules, and a half-sister to two National Hunt performers, though another sibling won two Pattern contests.
Beautiful bloodlines haven't always followed a predictable path for the Niarchos family, however, even though they always come true in the end.
One fine example was Ulysses last season. His third dam, Northern Trick, was an expensive purchase from the final crop of the legendary Northern Dancer. She rewarded Stavros Niarchos on the track, being one of four top-level scorers in that crop, along with Sadler's Wells, El Gran Senor and Secreto. In fact, Northern Trick beat Sadler's Wells when taking runner-up honours in the Prix de l'Arc de Triomphe. However, as is sometimes the case, her broodmare career was not so fruitful, her first stakes winner produced at 20 years of age, after her mating with $5,000 stallion Keos produced Onda Nova, winner of the listed Prix Imprudence.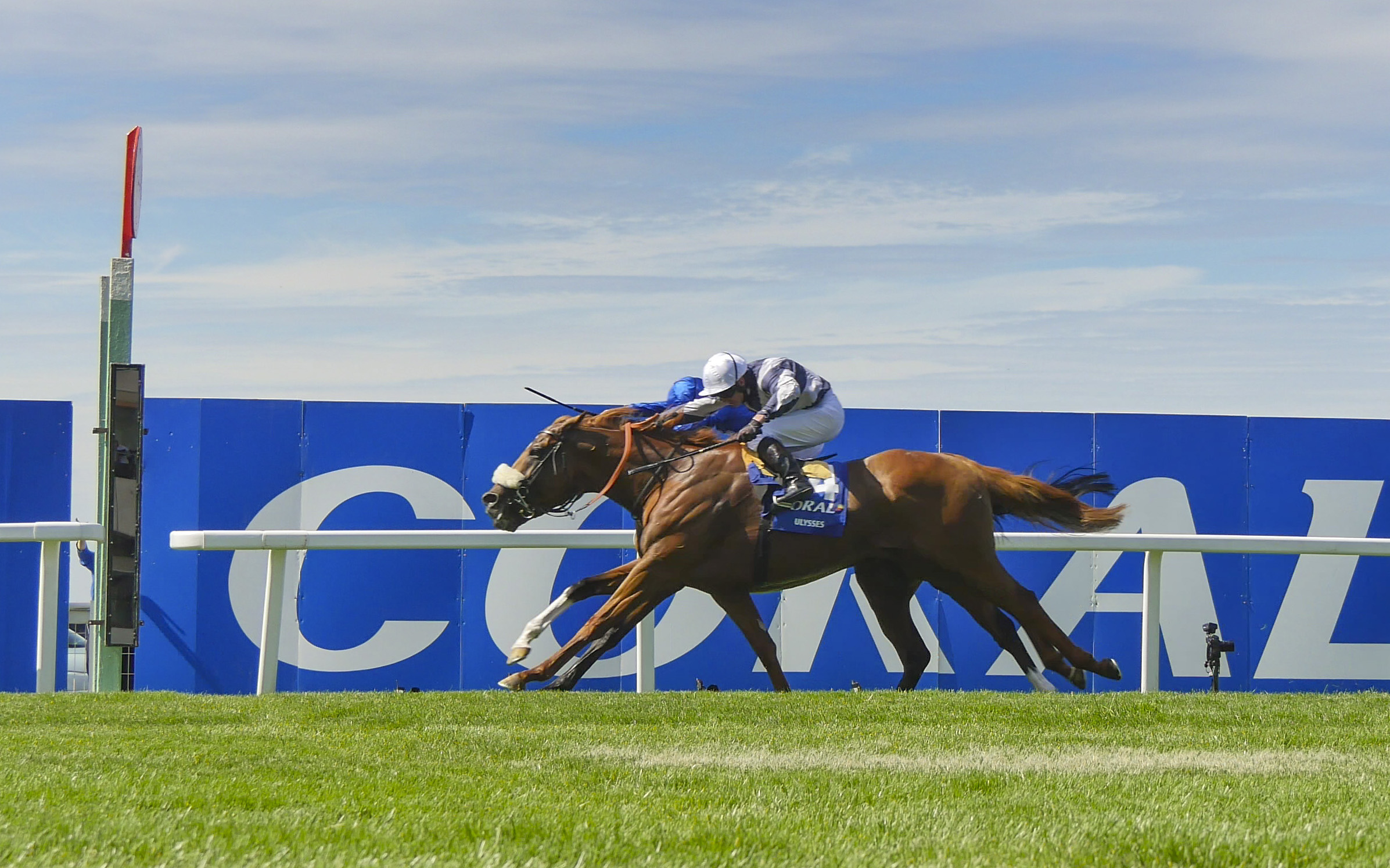 Northern Trick's daughters achieved greater heights as broodmares than race fillies, with Lingerie, despite having never won herself, producing five black-type performers. They include Shiva, who was chased home by Daylami when winning the Tattersalls Gold Cup, and Light Shift, who had Peeping Fawn behind her when winning the Epsom Oaks. Light Shift's third foal was none other than dual Group 1 winner Ulysses.
Ulysses is just one example of the Niarchos family's growing success of breeding in Ireland, his sire Galileo proving an unbeatable combination with daughters of Kingmambo, perhaps one of the reasons they keep a number of mares in the Emerald Isle at various stud farms. Other Niarchos stable stars born in Ireland include Domedriver, Erupt, Faufiler, Study Of Man, Sulamani, Tapestry and Yucatan.
It's not just the Niarchos Irish breeding operation that has increased in recent years. So too has their band of horses in training.
Flaxman Stables has over 20 horses with seven Irish trainers. Cooper says this happened organically.
"As you know, a lot of things in racing happen by chance. Things evolve. We met Willie McCreery through Fiesolana, while we sent horses to Jessie [Harrington] after she did so well with Pathfork, whom the Niarchos family bred.
"We have owned in partnerships with Aidan O'Brien for many years and that's how we met Joseph, who now has some horses for us. We also co-own a filly trained by Fozzy Stack, while Willie Browne does particularly well with our Japanese fillies."
It would seem that the Niarchos family treads a path of success by entrusting talented horsemen, breeding from proven bloodlines and by accepting that there are no rules in horse racing and breeding, you must simply trust your instincts. Their horses, like them, are a testament to success breeding success.