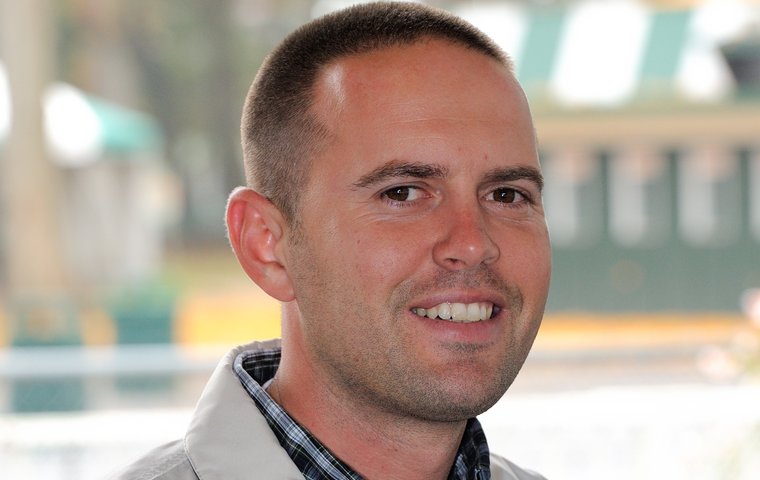 "There's this nice boy next door," trainer Paul Kelley remembers his mother-in-law, Mary Beninati, telling him a little more than 20 years ago. "He loves the horses. Can't you give him a job?"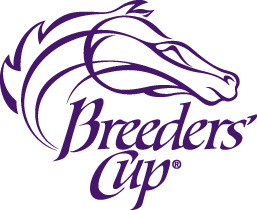 Beninati lived in Mechanicville, New York, next door to Jerry and Patti Brown and their horse-crazy son, Chad, who'd grown up going to the flat races at nearby Saratoga Race Course.
"I asked her, 'Mary, how old is he?'" Kelley said. "She said, 'He's a good kid. He's about 13.'"
You can hear Kelley's eyes rolling through the phone as he relates the story. "'Mary,' I said, 'I'm running a stable here.'"
The nice boy next door got a little older, and eventually Mary Beninati's entreaties — some of which happened across the Thanksgiving dinner table - wore down her son-in-law. Kelley, who trains Standardbreds at a farm not far from Saratoga, relented.
"I remember the first time he walked into the barn and introduced himself," said Kelley. "He was maybe a junior or senior in high school. He didn't grow up in a horse family, and he had no background with horses, but it didn't take me very long to figure out that this kid had a real aptitude for what he was doing."
The skeptical rookie
Decades later, now 37, 'this kid'— who still looks like he might get carded if he tries to buy beer - heads to the Breeders' Cup at Santa Anita this week as the third highest-ranked trainer in the world, having pre-entered 13 horses, hoping to add to his seven wins at the event, capping a year in which he won the Saratoga training title for the first time, and, barely two weeks before that, earned his 1,000th career victory.
He's got nine Grade 1 wins on the year, and 38 graded stakes wins. It's a long way from being a green kid in the barn of a trainer doing a favor for his mother-in-law, a rookie who was a little skeptical about the opportunity being offered him.
"At first I was like, 'It's not the same,'" Brown said recently in his office at Belmont Park, remembering that he balked a little bit because the job was with Standardbreds and not Thoroughbreds. "Finally my parents said, 'Look, it's your only chance to work with horses. You better take it.'"
Brown worked for Kelley for several years off and on, in high school and during his early years at Cornell, where he earned a degree in animal science. Friendly with Kelley to this day, Brown credits his time with him with creating the foundation that served him well when he went on to work with Thoroughbred trainers Shug McGaughey and Bobby Frankel.
Emotional highlight
"I met a lot of good horsemen in the harness game," said Brown. "I learned a lot about caring for horses and attending to physical problems from my days grooming Standardbreds. I still think about what I learned there and apply it."
"He picked up on everything so fast," said Kelley. "He paid attention to every little aspect of what was going on: how you rigged up a horse; shoeing, which is very specific compared to Thoroughbreds; training techniques. He was always challenging me with really good questions. I could never give him a b.s. Answer — he was too smart for that. He consumed everything that I could throw at him."
Brown's first full year training on his own was 2008, and he got his first winner at Saratoga, his home track, on July 23 that year, with a horse prophetically named Star Player in the first race on opening day. His first graded stakes win at the track came on July 30, 2011, when Zagora won the G1 Diana, a race that he won for the second time this year with Dacita, one of six graded stakes wins at Saratoga in 2016.
Saratoga is also where Lady Eli returned after more than a year, recovering from an injury she sustained after winning the G1 Belmont Oaks Invitational in July 2015. She ran second in the G2 Ballston Spa Stakes, her first career defeat, but was triumphant in the G1 Flower Bowl at Belmont in October, an emotional highlight for the barn that had watchfully nursed her back to health.
Standout accomplishments
But, as Brown reflected on the year, it was not on individual horses and races that he focused, thinking instead of the successes that represent a culmination of work and effort, his own and that of his staff.
Even when pressed for time — and with 200 horses in his care at multiple locations and a staff that numbers in the dozens, he seldom is not — Brown pauses before answering questions. He speaks deliberately and thoughtfully, choosing his words carefully, perhaps the result of knowing that nearly everything he says might appear in print, perhaps the result of wanting to make sure that he says exactly what he means. He was silent for long seconds as he thought about his barn has accomplished this year.
"There are two that stick out," he said finally. "Winning the Saratoga meet for my team and for my family — that was something I set out to do a long time ago, and, in the days leading up to it, I had a lot of time to reflect on how I got there and how many people had helped me along the way. I really appreciate how hard my staff works, and I looked in their eyes and saw how determined they were to do it."
"And having my thousandth win up there, with my family there," he continued. "My parents are still alive, thank God, and for them to be there for that was one of the highlights of my life. It was definitely the highlight of my career.
"Those two moments surpassed any of the Breeders' Cup wins, and any of the Grade 1 wins."
High-powered clients
The goals that Brown sets for himself have little to do with how his horses perform on the racetrack. Instead, taking a cue from the successful businessmen that are his clients, these days he focuses more on how he runs his business.
"In this industry, there are three sectors that you're trying to manage," he said. "And you have to manage them simultaneously and in harmony: the horses, the owners of the horses, and the employees. So you need to kind of manage all of them independently, but somehow get them all working on the same page together."
Among his clients is billionaire investor Seth Klarman, who runs the Boston-based hedge fund Baupost and whose book Margin of Safety can be purchased used on Amazon for $900 and new for $3,000. Brown also trains for Michael Dubb, the founder and CEO of Long Island's Beechwood Organization, which is reported to have had more than $2 million in revenue last year and which is listed by Professional Builder as the 74th-ranked development company in the United States.
Jay Hanley, a former investment banker, who is a co-owner of Lady Eli, is the founder of Hanley Development, which builds luxury homes on Nantucket. Brown will run horses for all three of them in this weekend's Breeders' Cup.
Very cerebral
"I take pointers from my clients who are successful owners of their own businesses," he said. "I've had a chance to visit with them and visit their workplaces, and we talk about how I can get better at my leadership and my communication with owners. I think about how I want to be viewed by my employees moving forward. I've tried to take advantage of these relationships I'm privileged to have with super successful people in business."
Hanley bought his first horses in 2014. As he thought about who he wanted to train them, he looked at statistics, and then he hit the backstretch.
"I went and looked at every barn for all the up-and-coming trainers at Saratoga," he said. "I didn't talk to anyone or let them know I was coming; I just looked at how well they kept their stalls, and how well they kept their mini-paddocks. I watched their staffs. By that time I'd come to run my own construction/development company, and I knew how I liked to run things, and I wanted somebody who I felt like ran the same sort of ship that I did. And that was Chad."
"He's a very cerebral guy," said his mentor Kelley. "He's always thinking, and he's always thinking ahead. As tough as this game is, I'm not surprised that he's as successful as he is."
Brown has had a career year, regardless of how his horses run at Santa Anita this weekend, which is why he's currently third overall and top U.S. trainer in the TRC Global Rankings.
Eclipse award chances
He won his fifth straight Belmont training title when the fall meet closed on October 30. He leads North American trainers in purse money earned with nearly $19.5 million, and his horses have won 165 races this year. He's trained four horses to Eclipse honors — Big Blue Kitten, Dayatthespa, Stacelita and Zagora — and he's been an Eclipse finalist for outstanding trainer in each of the last two years. He is almost certainly a lock to be a finalist again this year, and success at Santa Anita will boost his chances of earning that Eclipse trophy for the first time.
He acknowledges that his success has had costs: too little time with his two daughters, missing a friend's wedding, having to decline invitations to hang out with friends in Vegas or at a New York Giants tailgate. He doesn't get to the track as a fan much anymore.
"I'm okay with it," he said. "I think about it every time I have to make a sacrifice, and every time thus far I've answered 'yes'. I don't want to make it seem like I have it all figured out — I don't. I have a big business and I'm lucky and I have a lot of good things happening."
"So in the end," he continued, "even though you can't be in two places at once, I'm happy with my decisions. The whole process is very challenging, but I enjoy it, and it's the only job I want to do."