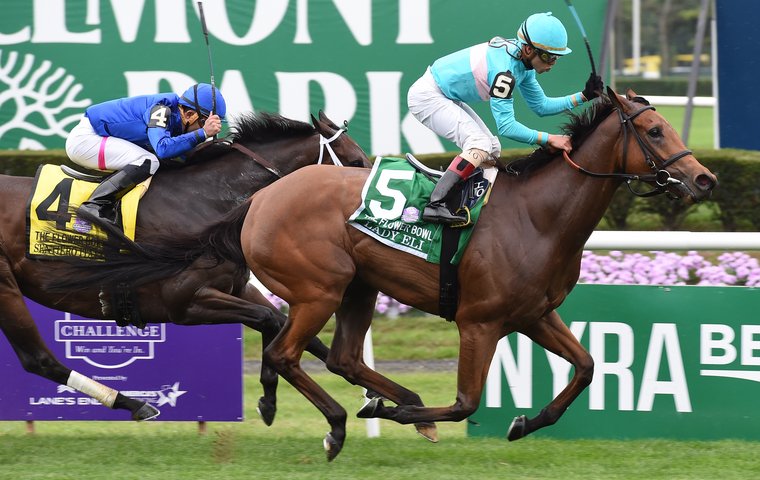 For the last 26 years, Dr. Luis Castro has plied his trade in the barn areas of racetracks up and down the East Coast of the United States. As the lead veterinarian for one of New York's top stables, he can find himself embroiled in life-or-death situations on a daily basis. Living in a world with so much stress, he knows he cannot allow his emotions to overwhelm him.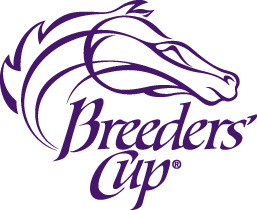 He understands that becoming deeply attached to any of the horses he treats can come at steep emotional price.
Yet there on Aug. 27 at Saratoga Race Course, less than a half-hour after Arrogate's monstrous victory in the Travers, he was part of a hallmark moment that will never leave those involved in it.
As he stood in the paddock, watching horses saddled for the Grade 2 Ballston Spa, he was flanked by Cherie DeVaux, the assistant trainer for Chad Brown, and fellow veterinarian Bryan Fraley. As he soaked in the scene and savored it, tears rolled down his cheeks.
"I was teary-eyed," he said. "I'm not afraid to say that."
Nor was he alone. DeVaux, Fraley and everyone else around them in their group were overcome by emotion on a day that never could have been envisioned a little more than a year earlier.
"I never take time out to watch the races, but I had to be there for the Ballston Spa. It will always be one the special moments of my life," Castro said.
Long, difficult days
In the years to come, similar words and feelings will surely be echoed by everyone who played even a small role in racing's most remarkable story in many a year. They are the witnesses who can speak with the fondest appreciation about the imposing odds that were conquered in the amazing storybook return to the racetrack of Lady Eli.
"I'm so proud to be a part of the team that worked on this very special filly during all of those long, difficult days," Castro said. "She's such a tremendous fighter and it's that spirit that makes her special."
For a filly facing what many feared would be a death sentence from laminitis in July, 2015, Lady Eli's mere return to the racetrack was a longshot. Yet to underestimate her in any battle is folly. The indomitable spirit that carried her to an undefeated record through her first six races fueled her return to good health, and it brought her to Saratoga for the Ballston Spa, where her brilliance on a turf course was once again put on display for all to behold.
She didn't win, suffering her first defeat. Yet, even in defeat, she captured the hearts of many who watched her gallantly surge to the lead in mid-stretch only to have a 27-1 shot named Strike Charmer rush past her in the final yards and win by a little less than a length.
Wild journey
Then on Oct. 8 at Belmont Park, the feel-good story of Sheep Pond Partners' Lady Eli turned into a script for a Hollywood movie when she faced a collection of the nation's best turf fillies and beat them by three-quarters of a length in the Grade 1 Flower Bowl for trainer Chad Brown.
Four hundred and twenty days after she won the 2015 G1 Belmont Invitational Oaks to improve her undefeated record to 6-for-6 and solidify her status among the sport's elite runners, the 4-year-old filly was once again a G1 winner for owners Sol Kumin and Jay Hanley.
And what a wild journey it was.
"I think she's back to where she was at three," Brown said. "Her race in the Belmont Oaks was breathtaking. She ran huge that day. She had a wide trip but stormed down the center of the track and left everyone in her wake. I felt in the Flower Bowl she ran the same race. She got a wide trip again, she ran further than anyone else in the race on Trakus and was still able to win in her second race in 14 months going a mile and a quarter. She's a remarkable horse."
A G1 winner after foundering and suffering laminitis. They are words unheard of in a centuries-old sport. She battled an insidious, painful disease that claimed the lives of famed champions such as Secretariat and Barbaro and, in many cases, leaves survivors a shell of themselves. Yet not only did she survive, she returned to top form as if she was never on death's doorstep.
Heartwarming
"It's nothing short of a miracle that she was able to come back and continue winning Grade 1 races," said Fraley, an equine podiatrist for Rood and Riddle in Lexington, Kentucky, with considerable experience in treating horses stricken with laminitis. "It shows her heart and the dedication of the owners and Chad and his staff. They've gone all out on this filly and she did too. She never looked back. She only moved forward. She never stopped.
"I've dealt with a lot of cases of laminitis. Horses have recovered from laminitis, but to be at the level of a champion before it happened, and to return to that level and to have no physical signs that she had laminitis, I've never seen that before and don't know if I ever will again."
It's that unique quality to the filly's heroic recovery that has those around her knowing they have witnessed something very special.
"It feels to me that this is one of the most heartwarming stories in the history of the sport. I feel like this storyline is bigger than horse racing and by that I mean Lady Eli can serve as inspiration to anyone going through serious trouble in health or in life in general," Hanley said.
"Sometimes people like to look outside of themselves for inspiration, so why look any further than this horse? She was essentially dead. You don't get laminitis and perform at an elite level again. It's like a great athlete who wins in the Olympics, gets a stage 4 pancreatic cancer diagnosis and then overcomes it and wins the Olympics again. It just doesn't happen. It's unbelievable in every sense of the word."
Morning-line favorite
Now, after returning to the lofty level of a G1 winner, Lady Eli will try to become a dual Breeders' Cup winner on Saturday, when she faces 12 rivals in the $2 million Breeders' Cup Filly and Mare Turf.
Winner of the 2014 Breeders' Cup Juvenile Fillies Turf at Santa Anita, Lady Eli's comeback tour will take her and jockey Irad Ortiz Jr., back to 'The Great Race Place' in California, where she gave Ortiz his first victory at the World Championships and created a permanent bond between horse and rider.
"She's very special to me," the 24-year-old rider said. "It hurts me to think about what she went through. She likes it in California and won impressively there as a 2-year-old. Hopefully she can do it again."
Though a 5-2 morning-line favorite, in order to become the World Championships' most improbable two-time winner she will have to beat classy rivals from around the world and will need to be at her very best to do so.
It might be a daunting task for another horse in her position, but doubting the competitive fire that burns inside of Lady Eli, after all she has been through in the past year, seems foolish at best.
Outstanding turf mares
"It will take a good one to beat her at the Breeders' Cup," said the 38-year-old Brown, who has put to rest the notion that he's purely a 'turf trainer' during a 2016 campaign in which he is leading all North American trainers with $19.8 million in earnings through Oct. 30, and has become the third-ranked trainer in the world.
"I'm very attached to her. I've been blessed to work with some very talented racehorses in my career. I've had some outstanding turf mares in my short career as a trainer. Three winners already in the Breeders' Cup Filly and Mare Turf and two different winners of an Eclipse Award for champion grass mare. With (trainer Bobby Frankel) I worked with several Grade 1-winning turf mares as well, and Lady Eli is right up there with the best of all of them. She's a very, very rare horse."
Rare indeed. Especially if you return in time to the day when the unfathomable began to unfold.
On the afternoon on July 4, 2015, the undefeated daughter of Divine Park powered to a sixth straight victory, winning by a comfortable 2 ¾ lengths in the $1 million Belmont Oaks over 3-year-old fillies in what was arguably the most impressive victory of her young career.
For Kumin and Hanley, the victory continued the euphoria that began when Lady Eli won her career debut on Aug. 25, 2014, at Saratoga. Named for the initials of Kumin's wife (Elizabeth Lenari Isola), Lady Eli was purchased for $165,000 at the Keeneland April sale and was the new partners' first horse.
Major force
In her second career start, she became a graded stakes winner, capturing the G3 Miss Grillo Stakes at Belmont, and the excitement she generated was the spark that ignited such a passion for the sport in the now 41-year-old Kumin that he quickly became a major force.
The head of Folger Hill Asset Management, a hedge fund with more than $1 billion in assets, Kumin launched a spending spree in which he now owns shares in roughly 80 horses though numerous partnerships. Honored as the New Owner of the Year by OwnerView in 2015, he owned a share in this year's Preakness winner, Exaggerator, and nine of his horses were pre-entered in Breeders' Cup races.
The nine include Lady Eli, who seemed a leading candidate for the 2015 BC Filly and Mare Turf until she began to walk awkwardly while returning to Brown's barn after post-race testing following the Belmont Oaks.
Castro, who was in Saratoga at the time, initially feared Lady Eli had suffered a fractured bone in the race, but testing revealed the filly had stepped on a roofing nail that became wedged in her left foot.
After the nail was removed, Lady Eli was immediately placed on antibiotics to stave off an infection, and Brown and DeVaux and the rest of Brown's Belmont staff began what would turn out to be more than a month of round-the-clock care of the ailing filly by flushing and soaking the hoof to ease the inflammation.
Infection spreading
The next day Castro arrived at Brown's barn to see her and map out treatment for her. He inspected her radiographs and believed all was well.
"It didn't look like she punctured any critical areas," he said.
Castro ordered a Serum Amyloid A test every 12 hours to monitor the infection and soon became alarmed when results showed the infection was spreading.
Within three days, as the infection did not abate, Castro said there was a pulse in both hooves. As innocuous as that might sound, Castro knew the situation was growing dire.
Lady Eli was facing the onset of laminitis.
A perfect storm was working against her. Perhaps if she had stepped on the nail on a different day, instead of hours after an exhausting race, she would have been stronger and her body might have fended off the infection.
Instead, the inflammation caused so much discomfort that, whenever she stood, she shifted her weight away from her injured leg, which put increased pressure on her other hoof and triggered the laminitis as the bones in her hoof started to rotate in a painful manner.
Worst-case scenario
"Everything was coming together in a worst-case scenario," Castro said. "At that point, I didn't know if we were using the right antibiotic. We switched to a different medication, and finally the SAA test went down."
While the infection was under control, the damage from it was already done.
"Laminitis had reared its ugly head," he said. "She had been on support bandages. Mild rotation of the (coffin bone) was beginning on front left foot."
Lady Eli was passing from the acute stage of laminitis to the painful and potentially fatal acute chronic stage of the disease, and it was obvious to everyone around her that the unbeaten filly was now fighting for her life.
"At that point, it became a matter of trying to save her life," Castro said. "You don't even worry about getting her back to the races. I feared we were going to lose her."
As Castro broke the sad news to Brown and the owners that laminitis had set in on both hooves, it left them shaken.
Overwhelmed
"I knew there was a possibility we could lose her," Brown said, "but I never felt we were going to lose her because I had faith in her and the people working on her. So I tried to stay optimistic, but I knew there was a chance she might not survive."
When Kumin was notified, he immediately left his office and drove to Belmont Park to see his filly.
"I get to the barn and Chad and Cherie haven't left. They are sleeping in the barn taking care of her, icing her, holding her," Kumin said. "You could see how bad things were for her. Normally you walk down Chad's barn and she's the only one with a cone in front of her so you don't go near her. She's such a fighter. She'll snap at you if you get near her and what was so hard to see is that she lost that fight. You could just walk up to her. No snapping at you. You'd look in her eyes and know she was not in good shape."
When Kumin left the barn and drove home, he was overwhelmed by a myriad of emotions.
"I was crying as I driving," Kumin said. "It was so emotional. When it started, and I heard she stepped on nail, I thought what-the-F is a nail doing on the ground? My first reaction was anger. Then it was woe is me. How did this happen? We have 40 horses and the best one has to step on the nail. There's disbelief.
Tough to take
"But then you feel she'll be all right. She'll go antibiotics and be fine. Then three days later, you get the call she's not doing well and might not survive. It was so tough to take."
Adding to the emotion of the situation, Kumin and his wife have three children, all of them six or younger at the time, who were very attached to the family's Breeders' Cup winner.
"It was tough to explain to the kids," he said. "The kids understand sick, but death is different. They would keep asking 'is she going to be okay?' 'When is Irad going to ride her again?' We visited her a ton. Every few weeks, we'd go see her somewhere. The kids would keep asking to go see her. My wife and I really didn't explain laminitis to them, but they really wanted her to get better. Everyone did."
Being new to the sport, Kumin himself did not fully understand the battle his filly was embroiled in, so, after arriving home following that first visit to see his ailing filly, he and his wife began to research laminitis.
"We spent that night Googling laminitis and what we found out about it was tough to take. It doesn't read well," Kumin said.
Paynter: a ray of hope
But then they came across something that lifted their spirits. They read about Paynter. In 2012, shortly after winning the $1 million Haskell for Zayat Stables, Paynter came down with a severe case of colitis that led to laminitis.
Like Lady Eli, Paynter's life was in jeopardy, but he heroically overcame the disease and returned to the racetrack. Though he did not regain the form that made him a Haskell and Belmont Stakes winner, Paynter captured the hearts of racing fans with his amazing recovery from such a dreaded disease. He won just one of five races after his comeback but was second in the G1 Awesome Again and G2 San Diego Handicap.
"Paynter gave us hope," Kumin said.
Through their experience with Paynter, the Zayat family, which reached racing's Olympus with 2015 Triple Crown winner American Pharoah, can appreciate Lady's Eli saga better than most people and rate among the filly's most fervent fans.
"Laminitis is almost impossible to come back from," said Justin Zayat, racing manager for Zayat Stables. "You can count on one hand the amount of horses who come back from it, and Lady Eli is unbelievable. It brings back memories for me of what Paynter went through. It's a feel-good story and I'm really happy for Sol and everyone. If she can win the Breeders' Cup, wow, what kind of story would that be? I can relate to what they went through. Right after a big win, you're thinking about the next big win, not saving your horse's life. One day we have to go to dinner with Sol and Jay and share some memories. Maybe we can work to find a cure for laminitis."
New treatment
For all the initial gloom, after a few difficult weeks there were finally some rays of sunshine. Fraley and another leading equine podiatrist, Dr. Bob Agne from Rood and Riddle in Saratoga, were brought in and together they designed special shoeing that consisted of bandaging her feet with what Fraley described as an Ultimate cuff with an aggressive wedge to prevent additional rotation of the bones and ease her pain.
Slowly, Lady Eli responded to the new treatment.
"She was not sound but she stopped getting worse," said Castro, who works for the Teigland, Franklin and Brokken practice. "It got to a point where she was no longer in pain had and had de-rotated in one of her feet. The rotation changed because of proper shoeing. I thought this was miraculous because most horses in her condition had to be euthanized and, if not, they would live a painful, chronic life. It's not a happy life for them. But she kept improving and responding, and I had never seen anything like it."
Sadly, Agne never saw the full fruits of his work. He was killed on Sept. 7, 2015, when he was hit by a car while cycling near his Vermont home.
"Bob's death was a devastating moment for all of us," Castro said. "He played a crucial role in getting her healthy."
Joyous news
Though there were constant fears of a setback, by mid-September Lady Eli had beaten back laminitis and was healthy enough to be shipped to Dell Ridge Farm in Lexington, Kentucky, for 60 days of rest and recovery.
"When we put on her on the van to go to Dell Ridge Farm for some turnout, I knew she was back," Brown said. "The way she walked onto that van told me she was perfectly normal at that point. She had a long way to go in terms of growing more hoof wall and more sole depth. She had a lot of things her podiatrists wanted to see before we could even think of putting her back in training. But I could tell from the progress she made that she'd be back in training and I'd see her again."
Then, in late November, came the joyous news that Lady Eli was ready to resume her racing career and she was shipped to Brown's barn at Palm Meadows in Florida.
Unfortunately, tendon soreness prompted Brown to back off for 60 days and point for a summer campaign.
Back to normal
"When I heard about the problem with the tendon, I thought she might not make it back," Kumin said. "I knew she was going to be okay, but I felt she was going to be a mom and not race anymore. She had given us more than anyone could ask for, so I was fine with that. I knew she'd live and be healthy, but I didn't think she'd be the same racehorse ever again."
Yet, for a fighter as tenacious as Lady Eli, that setback proved to be little more than a slight bump in the road. Two months later, Brown resumed training the brilliant filly, and it wasn't long before she started looking more and more like the Lady Eli her connections knew and loved so deeply.
"When she resumed training and there were no hiccups, I felt really good," said Fraley, who now equips Lady Eli with a glued-on aluminum shoe with a square toe called a Fast Break. "The first time I shoed her after training, I could see it wasn't taking a toll on her. I knew she would make it back.
"Now she's considered 'chronic stable'. We remodeled the hoof capsule under the new alignment of the coffin bone and anyone who inspects her would be hard pressed to see that anything happened to her. Her radiographs are completely normal."
Great moment
The months quickly passed and, on Aug. 27, the ordeal of the previous summer was finally put behind Lady Eli after her strong effort in the Ballston Spa. Though her first defeat in seven starts created some initial disappointment, it didn't take long for that to be washed away by the satisfaction of seeing her back in good health and thriving on a racetrack.
"There was disappointment for a split second, and then I said, 'What are we talking about it? Can you believe this?' It was a great moment. It would have been fairytale to win, but to be second was great," Castro said. "It wasn't about the time we put in. We do that all the time. That's our job. It was amazing to see her respond and to see her at the same level she had been before. That was an incredible joy."
The Flower Bowl, the third G1 victory in Lady Eli's career, erased any notion that the Ballston Spa would be a single, shining moment in a somewhat preposterous story. It raised her career earnings to $1,829,000 and signaled that the Kentucky-bred's career was back on the same golden path as it was when she took that fateful step and landed on a nail.
"Horses like her do not come around too often," said Martin Panza, the Senior Vice President of Racing Operations for the New York Racing Association. "It's amazing that she's come back as good as she has. Hats off to Chad and all the vets that worked on her. There is a God."
Not for sale - just yet
As for the future, Lady Eli has been entered in the Keeneland November sale.
Yet Kumin says that was done in case the stress of training proved to be too much for her feet and Lady Eli needed to be retired and become a broodmare.
"We almost definitely will not sell her in November," Kumin said. "We focus on racing, not breeding. So for us to stay in the game, we have to sell our good ones for breeding. We will sell her eventually, but there's a low probability that it will be at the end of this year. We had to enter the sale months ago before we knew how the comeback would go. At the end of her 5- or 6-year-old season, we'll do everything we can to make sure she finds a good home, but we will sell her. It's sad for us, but it has be part of the process."
So, for now, the Breeders' Cup is the focus.
Lady Eli will find formidable challenges from the Europeans Seventh Heaven (Aidan O'Brien's Irish and Yorkshire Oaks winner is 3-1 second favorite), Queen's Trust and Pretty Perfect, as well as Sentiero Italia and stablemate Sea Calisi, who were second and third, respectively, in the Flower Bowl.
The mile-and-a-quarter stakes promises to be a demanding test for Lady Eli, yet in one sense she might be one horse at Santa Anita who can achieve a heartwarming victory merely by stepping onto the racetrack.
"There are places like Saratoga that can appreciate great horses," Hanley said. "The Breeders' Cup is just like that too. I hope no matter what she does, she gets a standing ovation at Santa Anita, and if she was to come back and win the Breeders' Cup you have to think there's something magical, mystical going on. Call it destiny. Call it a miracle."
Call it the story of a filly with an indomitable will to survive.
Call it the story of Lady Eli.